How to Get the Best Car Insurance Rates
Find out how to get the best car insurance rates through bundling, discounts, getting quotes from multiple companies, and choosing the right policy.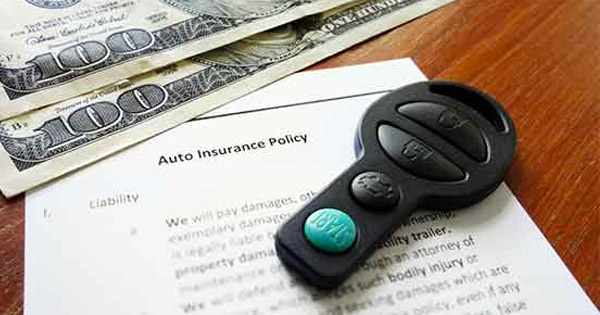 When working on getting the best car insurance rates, the first step is to decide on the coverages, limits, and size of deductible you need. Each state requires a minimum amount of coverage, so it's important to locate that information on your state's Office of Insurance Commissioner's website or our list of state liability coverage minimums.
Once you've determined coverages, limits and deductible size, shop around and compare car insurance quotes. If you have bad credit, a poor driving record, are young, live in a high crime area, or drive an expensive car, we can help you compare rates from multiple auto insurance companies to make sure you're getting the lowest rates possible.
After gathering and comparing quotes from several insurance carriers, it's important to be well versed in the possible discounts available to you. Visit our 24 Common Car Insurance Discounts article for more detailed information on auto insurance discounts.
Keeping car insurance rates low
In addition to the items listed above, there are more obvious things you can do to keep your insurance rates low:
Keep your driving record clean – Speeding tickets, accidents, and DUIs will raise your insurance rates. Drive slowly, be a defensive driver, and don't drink and drive.
Ask for a high deductible – This may or may not be the smartest move depending on your circumstances, but it's definitely one way you can keep your rates low.
Lower your limits – If you drive a new car, this may not be a good idea, but if you drive a 10-year old clunker you might want to reduce your limits from $100,000 to $50,000.
Ditch comprehensive coverage – If you are making payments on your car your bank won't allow this, but if you own your vehicle free and clear, and don't mind a little risk, you can get rid of comprehensive coverage and only maintain liability coverage.
Drive Less – People that drive fewer miles get into fewer accidents and thus, file fewer claims. That translates to cheaper insurance rates for drivers that keep their mileage low.
Move to a safer neighborhood – People that live in high-crime areas submit more claims than those living in safer neighborhoods. So, if you want to pay less for insurance, move somewhere with less crime, if you can.
Pay your bills on time – If you maintain a good credit rating you'll pay less for insurance. Insurers claim that people with poor credit file more claims.  So, if you have a history of making late payments or have a bankruptcy on your credit report, expect to pay higher rates.
Get married – Statistically speaking, married couples file fewer claims than single people. This may not be the best reason to put a ring on your finger but if you're on the fence and thinking about proposing, this is just one more reason to take the plunge.
Consolidate your policies – If you have policies and coverages from more than one insurer, try moving them all to one company and take advantage of a discount known as "bundling"
Check rates before you buy a new car – Some cars cost more to insure than others. To avoid a nasty surprise when you contact your agent to insure a new vehicle, find out how much it will cost to insure before you buy it.
Skip the "extras" – When an agent suggests adding features like towing or roadside assistance, just say "no" if you want to keep your rates low.
Read your policy carefully – When you get a copy of your policy, check it over carefully. Make sure it has everything you asked for and nothing you didn't.
What to watch for when comparing insurance companies
After completing your quote request with us, there are a few things we recommend paying close attention to:
Premiums - this is the monthly cost for your car insurance
Discounts – not all insurance carriers offer the same discounts
Customer service – check your state insurance commissioner's website, as they track complaints filed against insurance companies
A.M. Best Rating – provided by the A.M. Best company, these ratings show the financial strength of an insurance company and their probability of paying on your claim
It's been our experience that the most informed consumers tend to get the best deals. Research and comparing car insurance quotes help ensure you get the best rates, coverage, and solid customer service. Disregarding comparison shopping can leave you open to purchasing an auto insurance policy that doesn't provide the coverage you need and has higher rates than other comparable policies.
Did you purchase "good" car insurance?
Cheap car insurance doesn't always include the appropriate type or amount of coverage. A good rule of thumb when trying to determine if you've bought "good" car insurance is, when an accident occurs, your out of pocket expenses aren't significant or a struggle to pay.
Finding the correct insurance carrier means you'll feel comfortable knowing you're able to handle all financial costs related to having an accident and knowing you didn't overpay for it. The only way to know if you're overpaying for auto insurance is to shop around and compare.
Compare car insurance quotes from top insurance companies and find out how much you could save.
Frequently Asked Questions
Q: Do I need to be honest when filling out forms to collect car insurance quotes from multiple insurance companies?
A: Yes, this is very important. It's the only way you'll know that the quotes provided really meet your auto insurance needs. Additionally, if you provide false information and it's discovered later by the insurance company you ultimately chose, then you could be charged with insurance fraud. Or not have a claim honored after an accident, which means you'll be paying for everything yourself.
QuoteWizard.com LLC has made every effort to ensure that the information on this site is correct, but we cannot guarantee that it is free of inaccuracies, errors, or omissions. All content and services provided on or through this site are provided "as is" and "as available" for use. QuoteWizard.com LLC makes no representations or warranties of any kind, express or implied, as to the operation of this site or to the information, content, materials, or products included on this site. You expressly agree that your use of this site is at your sole risk.