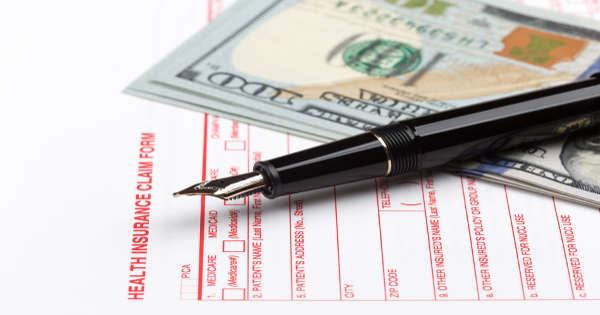 If you're injured in a car accident that's not your fault, it might be your inclination to sue the other party. However, if you live in a no-fault state where your legal rights to sue are limited, medical payments coverage (Med Pay) will take the place of a lawsuit.
What is Medical Payments Insurance Coverage?
Medical payments coverage pays for medical and funeral expenses resulting from an accident, regardless of who is at fault. It covers medical and dental care for yourself, others on your policy, as well as passengers in your car. It also covers your medical expenses if you were a bicyclist or pedestrian and someone in a moving vehicle strikes you. However, depending on the state you live in and your insurance company, you might be limited as to what Med Pay will cover.
Medical Payments Coverage vs. Personal Injury Protection
Medical payments coverage shares many of the same characteristics as personal injury protection, with a few minor differences. Med Pay will cover medical and funeral costs for yourself, others on your policy, or passengers in your car from a vehicle collision, regardless of who is at fault.
Personal Injury Protection (PIP) has all the same benefits of Med Pay, except that it also covers therapy sessions, lost wages from not being able to work, hired help while recovering, and more, depending on the injuries sustained.
While PIP might seem like the clearly superior coverage type, it's not available in all states. Some states offer only PIP, some states offer only Med Pay, some states offer both. Depending on your state's insurance laws, you may have different options or requirements as to which one you can add to your auto policy.
No-Fault and Tort Laws
There are two basic types of car insurance systems in the US, no-fault and tort. No-fault states restrict a driver's ability to place blame or "fault" on other parties involved in an automobile accident. Instead of filing a claim against the other person(s) involved in the accident, you file the claim with your own insurer. Based on your injuries, you will receive compensation for your medical costs.
Only under extreme circumstances are people allowed to sue another party in an accident in no-fault states. Normally this requires crossing a sizable liability threshold, which would include severe injuries resulting from an accident, death, or extreme medical bills.
In tort states, on the other hand, local law enforcement works to assign fault in the case of an automobile accident. The victim(s) and/or their insurance carrier(s) then file(s) a claim against the driver determined to be at-fault. The at-fault driver's insurance company will usually pay the claim, unless they think they have good reason to dispute that their customer was at-fault.
Most states use the tort system, but there around a dozen states use the no-fault system. In no-fault states, personal injury protection or medical payments coverage are usually required. There are also choice no-fault states where individuals get to choose which jurisdiction they would like to use. For example, they get to choose if they want to go with the no-fault system, or the tort system. There are also states that use the tort system but allow individuals to purchase PIP or Med Pay coverage.
If your state doesn't already require you to do so, you should seriously consider buying PIP or medical payments coverage.
Medical Payments Coverage and Health Insurance
It's common for people to think they don't need to purchase medical payments coverage because they already have health insurance. However, in many cases your health insurance coverage might not be enough, which is why it is important also to purchase Med Pay if it's available in your state.
With the hefty medical bills that can result from an accident, even if you have good health insurance, it may be insufficient. This is why it is important to get extra coverage. Many consumers use their Med Pay to avoid paying their large health insurance deductible. You also often have to pay a co-pay when at the hospital, which, on top of a deductible, can be expensive. If you were to get into a serious accident that required a lot of medical attention, and didn't have very good health insurance, your health insurance probably wouldn't be able to cover all of the expenses and you would have substantial out of pocket costs.
This is why it's often a good idea to have Med Pay coverage as well as health insurance. It can you and your medical needs are fully covered, even if you only have modest health insurance coverage.
The cost of this coverage can vary quite a bit from insurer to insurer, That's why it's smart to compare quotes before purchasing an insurance policy.
Components of Medical Payments Coverage
Before buying medical payments coverage, you should assess the state you live in, whether you already have PIP, and how much health insurance coverage you have. As stated above, it's important to consider these three factors when determining how much Med Pay coverage you should purchase.
For example, if you live in a no-fault state that requires you to purchase PIP, you might not also be able to purchase Med Pay coverage. Read your policy closely. In some states, even if Med Pay is not required by law, it might automatically be included in your car insurance coverage, in which case you can reject it in writing.
If you think you have robust health coverage already, you may not need to purchase Med Pay. However, it's nice to have as an extra cushion in case you get into a serious accident and need medical attention.
Limits and Deductibles
Depending on where you live, your state may or may not have limits on the amount of coverage you can purchase. Many providers cap the amount of medical payment coverage a consumer can buy at $10,000. However, some people in some states are allowed to buy additional coverage. Med Pay premiums also are inexpensive, often around $20 per year or less, and often don't make policyholders to deal with deductibles or co-pays.
If all of this makes you want to add Med Pay coverage to your policy, shop around to get the best rates for the right amount of coverage.
Medical Payments Coverage FAQ
Q: Do I need medical payments coverage?
A: Because medical payments coverage pays for the medical costs your health insurance doesn't, it depends on your health insurance plan. If your health plan covers all of your expenses from car accidents, you may not get a lot of benefit from this type of coverage. But if your health insurance doesn't offer great coverage for these expenses, you may want to think about adding this to your auto insurance policy.
Q: How much does medical payments coverage cost?
A: This will depend on how much coverage you want and which insurance company provides your auto coverage. Prices can range from a couple dollars a month for $1,000 worth of coverage to $30 a month for $25,000 of coverage. Prices will vary depending on a ton of factors. The only way to find out is to request a quote from an agent.
Q: How long do I have to file a claim for my medical payments coverage?
A: Usually, there is a one to three-year time limit in which you can file a claim and get reimbursed for your medical expenses resulting from an accident. Although it takes time for injuries to be diagnosed and treated, insurance companies want to be able to ensure that they are actually covering injuries from the accident itself, and not an unrelated injury that happened later.
Q: Won't my health insurance cover my injuries in a car accident?
A: Depending on your provider, whether you have health insurance through work, and the amount of coverage you have, you might have to pay a large deductible. This is why it is important to have PIP or Med Pay as well, so you don't have to pay as much out of pocket.
Q: What isn't covered under Med Pay?
A: Medical payments coverage will not cover your medical expenses if you get into an accident while racing your car. It will also not cover you if you get into an accident in a car that's not on your policy. There are other exclusions to what Med Pay will cover, and it is advised that you fully understand these limitations before adding this type of coverage to your policy.
If you want to find affordable medical payments coverage, use our fast, easy online quote request form to compare rates from top companies.
References:
QuoteWizard.com LLC has made every effort to ensure that the information on this site is correct, but we cannot guarantee that it is free of inaccuracies, errors, or omissions. All content and services provided on or through this site are provided "as is" and "as available" for use. QuoteWizard.com LLC makes no representations or warranties of any kind, express or implied, as to the operation of this site or to the information, content, materials, or products included on this site. You expressly agree that your use of this site is at your sole risk.