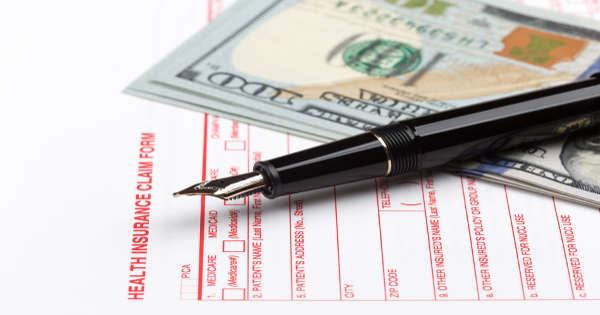 Car insurance medical payments coverage pays some of your medical bills and even funeral costs if you're in an accident.
It does the same for any passengers in your vehicle at the time of the crash. And it covers you, your family members, and others listed on your auto insurance policy if a car hits you while you're riding a bike or walking.
Keep reading to learn more about medical payments coverage, also called MedPay or med pay. You'll also learn about:
What Does Medical Payments Auto Insurance Cover?
Some of the bills MedPay covers after an accident:
Ambulance rides and EMT fees
Chiropractic care
Dental work
Doctor visits
Funeral costs
Hospital stays
Nursing services
Prostheses
Surgical procedures
X-rays
You can use medical payments coverage to pay your health insurance plan's deductibles or copays, too.
Medical Payments Coverage vs Personal Injury Protection Coverage
Both medical payments andpersonal injury protection (PIP) coverage pay certain bills related to a car accident, no matter who caused the crash.
PIP covers the same costs MedPay covers plus:
Therapy sessions
Lost wages from not being able to work
Hired help while recovering
Another difference between personal injury protection and medical payments coverage: you often need to pay a deductible when filing a PIP claim. You usually don't have to pay a deductible with MedPay.
Before you run out and buy PIP coverage, consider this: it's not available in all states. Though neither is MedPay. Some states offer only PIP, some states offer only MedPay, and some states offer both.
What is the difference between bodily injury and medical payments coverage?
Bodily injury liability car insurance coverage helps pay the medical bills of people injured in other vehicles when you cause an accident.
MedPay covers people who are riding in your car at the time of a crash.
How Does Med Pay Work?
How your medical payments coverage works depends on your car insurance provider and policy. It also depends on your health insurance policy--if you have it.
In some cases, your health insurance kicks in first to cover your medical bills and then MedPay follows. In other cases, MedPay pays out first and then health insurance follows.
Do I Need Medical Payments Coverage on my Auto Insurance?
You may need to buy medical payments coverage if you live in Maine, New Hampshire, or Pennsylvania.
Those three states are the only ones that make people who buy car insurance carry medical payments coverage. In every other state, MedPay is optional or not offered at all.
That said, you might want to buy MedPay even if you live in a state that doesn't require it. Here are some situations when you should consider adding medical payments coverage to your auto insurance policy:
You don't have health insurance
You have health insurance, but it doesn't cover car accidents
You have health insurance, but its coverage limits are low
Your health plan has a high deductible, high copays, or both
Let's say you have health insurance and your plan comes with a high deductible or charges pricey copays for things like urgent care or emergency room visits. It probably doesn't cover ambulance rides at all. You'll have to pay each of those costs out of pocket if you're injured in a car accident and taken to a hospital. MedPay could cover them in full, depending on the limits you choose.
MedPay can bolster your PIP coverage, too — as long as you don't live in Texas, where you can't have both PIP and MedPay on the same car insurance policy. PIP coverage often comes with claim limits. After you reach that amount, you're responsible for the rest of your medical and other related costs. MedPay will fill that gap—up to the limits you choose for it.
If you've got health insurance and it has a low (or no) deductible and high coverage limits, you might not need MedPay. Even then, though, you'll likely have to deal with some out-of-pocket costs after you're in an accident. Buying just $1,000 of MedPay could cover them—and only set you back an extra dollar or two a month.
How Much Medical Payments Coverage Do I Need?
You should buy enough MedPay to cover the out-of-pocket costs you'd have to deal with if you're injured in a car accident.
Maybe your health insurance plan has a $5,000 deductible. And it charges $100 for every trip to an urgent care facility, or $1,000 for an ER visit. It may not pay for ambulance rides at all. Add up those potential bills and then get enough MedPay to cover them.
Most insurance companies will let you buy as little as $1,000 of MedPay coverage and as much as $25,000 of MedPay coverage. Some insurers go below or above those limits, though. Geico offers $500 of medical payments coverage to policyholders, for example, while State Farm offers $100,000.
Which Car Insurance Companies Offer Med Pay Coverage?
All of the biggest and best car insurance companies offer medical payments coverage. That includes insurers like:
Allstate
Esurance
Geico
Progressive
State Farm
USAA
If your car insurance provider doesn't sell MedPay, start shopping around. Get quotes from a number of other companies and then choose the one that offers the price-coverage combination that works best for you.
How Much Does Medical Payments Coverage Cost?
What MedPay costs you depends on where you got your car insurance policy and how much coverage you want.
Here's what you'll pay to add MedPay coverage to car insurance policies bought from Allstate and State Farm:
Insurance Company
No MedPay (Six-Month Premium)
$1,000 MedPay Coverage
$25,000 MedPay Coverage
Allstate
$759
$769
$799
State Farm
$537
$547
$578
We looked at rates from two top auto insurance companies for this sample quote. These rates are for a 40-year-old male with a clean driving record, 50/100/50 coverage, and $500 deductibles for comprehensive and collision coverage in Wisconsin. Your rates will vary based on several factors, including car model, where you live, your driving record, and more.
On average, you'll pay just over $1 more per month to add $1,000 of medical payments coverage to your policy with these companies. And you'll pay about $5 more per month to add $25,000 of medical payments coverage to your policy.
QuoteWizard.com LLC has made every effort to ensure that the information on this site is correct, but we cannot guarantee that it is free of inaccuracies, errors, or omissions. All content and services provided on or through this site are provided "as is" and "as available" for use. QuoteWizard.com LLC makes no representations or warranties of any kind, express or implied, as to the operation of this site or to the information, content, materials, or products included on this site. You expressly agree that your use of this site is at your sole risk.