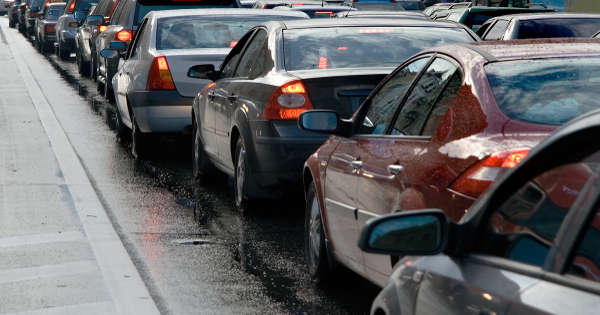 Uninsured and underinsured motorist coverage does pretty much what you'd think it would do. It protects you if a driver who doesn't have insurance (or doesn't have enough of it) hits you and can't pay your repair or medical bills.
Although the number of uninsured drivers is declining, it's still a problem in many states. And even if fewer people are completely uninsured these days, many are underinsured.
Despite the fact that it's against the law, many drivers skip car insurance to avoid paying the premiums. This is true even though the cost of causing an accident and not having insurance or the right coverage can be far higher.
It also can be costly if an uninsured or underinsured motorist hits you. This is why you should buy uninsured motorist (UM) and underinsured motorist coverage (UIM) along with collision and liability coverage.
Liability Insurance vs. Uninsured and Underinsured Motorist Coverage
Liability insurance protects you when you injure someone or damage their car in an accident. The two components of liability coverage are bodily injury liability and property damage liability. The first part covers vehicle repairs while the second part covers the other party's medical bills.
Liability insurance doesn't cover your own medical bills or damage done to your car. That's why it's important to purchase UM or UIM coverage too. These forms of insurance kick in when a driver who doesn't have liability coverage hits you and can't pay for your medical expenses or vehicle repairs.
Collision Coverage vs. Uninsured and Underinsured Motorist Coverage
Do you already have collision coverage? You may not need uninsured motorist coverage. You buy collision coverage so the insurance company pays to repair up to the actual cash value of your car when you're in an accident. (This happens whether or not you cause the crash.)
The downside is that collision premiums can be pretty high. Also, you have to pay a deductible that can be pricey before your insurance kicks in. UM or UIM policies usually have much lower deductibles.
So, take advantage of those lower deductibles and protect yourself from drivers who don't have insurance or don't have enough of it. That way, your repair and medical bills will be covered if one of them hits you.
Why Get Uninsured and Underinsured Motorist Coverage?
Here are two scenarios. In the first, you're going through an intersection when a car comes out of nowhere and hits you. It significantly damages your vehicle and also injures you. Oh, and the driver in this case doesn't have insurance.
Now imagine that the other driver has liability insurance. However, he doesn't have enough to cover your injuries and damage to your car.
Both these cases show why you need UM or UIM coverage. Both act as a safety net when a person with too little or no insurance hits you.
What is Uninsured Motorist Coverage?
Although UM and UIM coverage are different products, they're surprisingly similar. As a result, only a handful of states require drivers to buy both. A few make drivers buy at least one of them, while the rest don't require either.
If you live in a state that requires UM insurance, you should know that it consists of uninsured motorist bodily injury (UMBI) and uninsured motorist property damage (UMPD) coverage.
UMBI covers your medical expenses if an uninsured driver hits and injures you or anyone else on your policy. UMPD covers your repair costs if an uninsured driver hits you and damages your car. How much it covers those bills, though, depends on your car and your insurer.
What is Underinsured Motorist Coverage?
UIM coverage protects you when a driver hits you and doesn't have enough liability insurance to cover your repair or medical expenses.
If that happens, you start by filing a claim. The underinsured driver's insurance company then pays your medical and repair bills up to his or her policy limit. (UIM coverage includes bodily injury and property damage protection just like UM coverage.)
Or at least that's the CliffsNotes version of how this process works. In reality, it's quite a bit more complicated. For example, when an underinsured driver hits you, it's easy enough to figure out how much insurance coverage that person has and the limits of his policy. What you can't figure out right away is how fully his policy will cover your medical or repair expenses.
This is partially because you don't know early on how costly your injuries may be. You also don't know how expensive it'll be to fix your car. So, it could take you a while to gather all of that information, factor it into the other driver's insurance, and file a claim.
Another thing to keep in mind here: file a UIM (or even UM) claim as soon as you can. Some companies only allow policyholders to file one up to 30 days after an accident occurred.
And if you don't know how long you have to file a claim with your particular insurer, get on the phone with someone there and find out.
Price of the Coverage
How much you pay for UM and UIM coverage depends on several factors.
If your state requires either or both of these kinds of insurance, for instance, you're legally required to buy a certain amount of coverage. Keep in mind these minimums vary from state to state.
All that said, most people buy additional coverage that ranges from around $20,000 to one million dollars.
Although not many states require drivers to have UM and UIM coverage, it's important to consider because it can save you from having to pay thousands of dollars in medical and auto repair bills. Also, the premiums and deductibles tied to these products tend to be low. (They will be higher if your state is home to a lot of uninsured motorists.)
Do you have UM or UIM coverage but your premiums aren't as low as you'd like? Take a minute to get a free quote so you can compare car insurance rates from multiple companies. That will get you the best rates for the right amount of coverage for your needs.
One more reason you should buy UM or UIM coverage (if you're still on the fence): either or both products can be godsends if you don't have great health insurance. With UM or UIM coverage, you'll be able to benefit from the included bodily injury protections.
Limits
Because UM or UIM insurance is so affordable, many companies won't let you purchase more coverage than you would if you bought a liability policy. This is because UM and UIM premiums and deductibles are so affordable, and insurance providers don't want you taking the easy way out and pooling all your insurance needs into UM or UIM coverage and almost none into liability coverage, which usually costs more.
What can you do if you need or want more UN or UIM coverage than your insurer will allow? Raise the limits of your liability insurance.
Benefits of Uninsured and Underinsured Motorist Coverage
Yes, it seems wrong that you have to pay for injuries or vehicle damage caused by an uninsured or underinsured driver. Unfortunately, it's not always possible to catch the car that hit you and sped off, or to get someone to raise the limits of their liability coverage. Also, not everyone is as cautious as you might be on the road. All of which helps explain why you need to protect yourself from careless drivers and policyholders.
Plus, if you decide to pursue legal action against the uninsured or underinsured driver that hit you, you want to be able to pay off your medical bills and vehicle repair bills from the accident, while you're waiting for a settlement from the other party. If the driver was careless enough to drive without insurance or not have the right coverage, then they probably won't be the most efficient when it comes to coming to an agreement on how much to pay you, or they might not even have the money to pay you at all.
Legal Matters
Different states have different rules as to what you can sue for following an accident with an uninsured or underinsured motorist. Given that, you should talk to a legal advisor or state insurance representative if you're not sure about your legal rights in this kind of situation.
A few other legal matters to keep in mind when it comes to these sorts of car accidents:
If you sue an uninsured or underinsured driver and win, your settlement probably will be limited to what wasn't covered by your insurance (or by the other driver's insurance up to their limit if they were underinsured.
Going to court isn't likely to be worth your time and effort if the uninsured or underinsured driver probably won't be able to pay for your damages.
Legal matters also are dependent on whether you live in a "no-fault" state or a "tort" state. In a no-fault state, no one person is deemed at fault for causing an accident. Instead, you file a claim with your insurance company and it compensates you for your medical or repair bills. In tort states where fault in an accident is assigned, the insurance provider of the person who caused the accident pays all expenses.
This becomes tricky when the perpetrator doesn't have insurance, or doesn't have enough insurance to pay off all of the expenses they incurred. This is when you can sue for the damages the other driver caused. Just remember that this can be expensive. Also, you might not even agree on a settlement if the he or she doesn't have the money to pay you, which happens a lot with uninsured or underinsured motorists.
Frequently Asked Questions
Q: If I already have health insurance, why would I need uninsured or underinsured motorist coverage?
A: Assuming your health insurance coverage is adequate, it should cover a lot of the medical expenses that pop up if you're in a serious car accident. However, sometimes the medical bills tied to an accident exceed the limits of your health insurance. This is why it's a good idea to set a high limit on your UM and UIM coverage. Do that and it'll take care of medical bills your health insurance fails to cover.
Also, UM/UIM covers lost wages, or the income you'd lose by not coming into work. It also covers costs related to pain and suffering.
If you already have good health insurance and that is stopping you from purchasing UM or UIM coverage, you should consider the fact that this coverage also takes care of the potentially hefty deductible associated with a health insurance claim.
Q: Why do I need uninsured and underinsured motorist coverage on top of the collision coverage I already have?
A: Uninsured and underinsured motorist coverage only protects you if you get into an accident with an uninsured or underinsured driver. This is why you shouldn't rely only on UM/UIM coverage. Collision coverage isn't a requirement, but it's often recommended or required depending on where you bought your vehicle or insurance policy. However, having both of them will give you extra protection whether you get into an accident with an insured, underinsured, or even uninsured driver.
With uninsured and underinsured motorist coverage, can I just purchase bodily injury coverage, or do I have to buy property damage coverage as well?
A: Depending on whether it's sold in your state, bodily injury and property damage coverage may be sold separately or together. Contingent on your financial ability and the level of coverage you want, it would be wise to buy both together for an extra cushion.
References:
QuoteWizard.com LLC has made every effort to ensure that the information on this site is correct, but we cannot guarantee that it is free of inaccuracies, errors, or omissions. All content and services provided on or through this site are provided "as is" and "as available" for use. QuoteWizard.com LLC makes no representations or warranties of any kind, express or implied, as to the operation of this site or to the information, content, materials, or products included on this site. You expressly agree that your use of this site is at your sole risk.