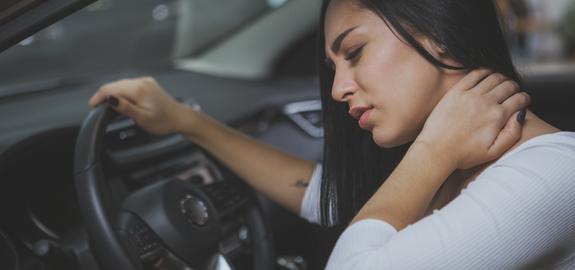 Bodily injury (BI) coverage is a form of liability auto insurance. BI pays for any injuries you cause to another driver resulting from a collision that was your fault. Bodily injury insurance doesn't offer coverage for injuries you suffer, only other drivers, passengers and pedestrians. That's why it's referred to as "third-party" insurance. Your state may require you to have a minimum amount of bodily injury coverage (as most states do). But, you may choose to purchase higher limits for more coverage.  
This article covers everything you need to know about bodily injury liability (BIL) insurance, including:
What does a bodily injury claim cover?
There are three types of bodily injury liability claims. Two of them are filed by a third party with your insurance, but you would be the one to file a claim regarding legal fees. These BI claims include:
Lost wages. If the person is unable to work because of the injuries, they're entitled to coverage for lost income. That payment will come out of your BIL coverage. The amount they're paid depends on how long they're unable to work and state limits.
Medical bills. Your BIL covers bills for the third party's medical care, hospitalization and any related health care that stems from the accident.
Legal fees. In some cases, someone injured in an accident will sue the at-fault driver. If you're sued, your insurer will provide legal defense and pay for legal fees through your BI coverage.  
It's important to note that other than your legal fees if you're sued, BI coverage will not pay for any of your expenses after an accident. This type of coverage extends only to other injured drivers, passengers and pedestrians. For your own medical payments, you'll need health insurance, personal injury protection (PIP) coverage and/or medical payments coverage.
Bodily injury liability coverage limits explained
Bodily injury insurance limits are written in your policy as a set of three numbers. On your plan, you may see a three-number format similar to 25/50/25 or $25,000/$50,000/$25,000. For BI coverage, you just need to focus on the first two numbers in this set. The third is for property damage, a different coverage type.
To understand your BI coverage limits, you should know the first number outlines the dollar amount covered per person in the accident. The second number is the amount to be paid out per accident.
For example, imagine you were at fault for a car accident and three people were injured. Your BI coverage limits are 25/50. One person claimed $5,000 in medical expenses, another claimed $12,000 and the third claimed $28,000. Your insurance policy would cover almost everything because the combined claims add up to less than your $50,000 limit. However, while the first and second person would be paid their full claim amounts ($5,000 and $12,000), your insurer would only pay $25,000 of the last person's claim. That means you'd have to pay the remaining $3,000 out of pocket.
As another example, imagine your BI limits are 100/300. You're in an accident that's your fault and three people are injured. Each person claims $100,000 in medical expenses resulting from the crash. Your insurance company will completely cover each person's claims because they are within the $300,000 limit.
How much bodily injury coverage should you carry?
You should carry as much BI coverage as you can afford. That's especially true if you have a high income, savings and/or investments. The more assets you have, the more you have to lose if a third party sues you. So, you should get high limits if you have more to lose in a lawsuit.
Even if you don't have enough coverage, you're legally responsible for paying medical expenses resulting from an accident in which you were at fault. If your limits aren't high enough to cover medical costs, the other driver or passengers could sue you for the remainder of their expenses. That's why it's good to have high coverage limits — so that most claims will be covered by your insurer.
State minimum BI coverage amounts
Most states require that drivers hold a minimum amount of bodily injury insurance before hitting the road. That amount varies based on where you live, so check your state's minimum BI coverage amount.
For example, there's no minimum BI coverage amount in Florida (though you should get at least some coverage). Whereas in California, drivers are required by law to carry at least 15/30 BI coverage.
How much does bodily injury insurance cost?
To find out how much insurance rates rise with BI limits, we ran quotes with three major insurance companies. We used a sample 30-year-old man living in Seattle and driving a Honda Accord with a clean driving record. Keep in mind that rates vary depending on where you live, your driving record, your credit score and more.
Here are the average increases we found as we raised BI coverage limits:
| BI coverage limits | 6-month BI premium | Difference in cost from 25/50 |
| --- | --- | --- |
| 25/50 | $778 | N/A |
| 50/100 | $805 | $5/month |
| 100/300 | $847 | $12/month |
| 250/500 | $876 | $16/month |
According to our data, for 10 times the bodily injury coverage, you only have to pay $16 more per month. That amount of extra coverage may be worth the added cost. Also, jumping from 100/300 coverage to 250/500 costs only $4 more monthly.
What is a bodily injury claim settlement?
As the at-fault party, you're legally responsible for any damages and injuries from an accident. So, if your claim limits aren't high enough to cover bodily injury costs, you're still on the hook to pay. After the injured party makes a claim with your insurance, they can accept the settlement offer from your insurer or they can file a lawsuit.
If they file a lawsuit, the injured person's lawyer will work to convince a court that the cost of treatment and pain and suffering demand a fair settlement. If it's decided that you must pay, and the costs exceed your BI coverage limits, you could lose a lot of assets. Again, that's why it's important to purchase more BI coverage than the state minimum.
QuoteWizard.com LLC has made every effort to ensure that the information on this site is correct, but we cannot guarantee that it is free of inaccuracies, errors, or omissions. All content and services provided on or through this site are provided "as is" and "as available" for use. QuoteWizard.com LLC makes no representations or warranties of any kind, express or implied, as to the operation of this site or to the information, content, materials, or products included on this site. You expressly agree that your use of this site is at your sole risk.