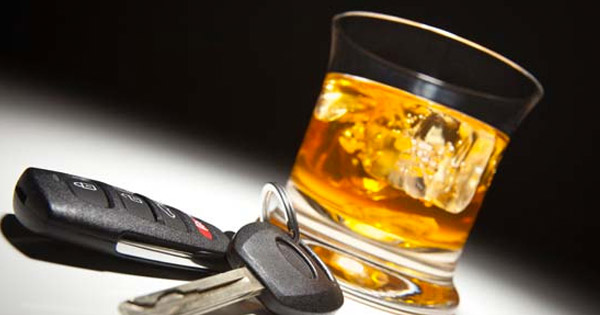 If the courts charge or convict you of a DUI or DWI, the legal and financial headaches that follow are both lengthy and severe. To ensure you're fully prepared what is going to take place, you should retain a DUI attorney to help with your legal proceedings.
In the event you decide to enter a guilty plea in hopes of lessening the charges, you will still need a DUI lawyer to help you with the court filings. Different states have different laws for drinking and driving infractions. Over the last few decades, though, most states have attempted to crack down on drunk drivers by enacting stricter penalties and more uniform standards. For example, organizations like Mothers Against Drunk Driving (MADD) have worked tirelessly to standardize the legal threshold for blood alcohol content (BAC) at .08 percent in all 50 states.
When the DUI Trial is Over
Insurance companies don't write specific "DUI Insurance" policies, but they sometimes market as if they do. In essence, the policy is still just a regular auto liability policy, but the monthly premium can be three to five times higher than an auto liability policy for a driver with a clean driving record. You will also need to file an SR-22 form with your state's Department of Motor Vehicles (except in Delaware, Kentucky, Minnesota, New Mexico, Oklahoma and Pennsylvania, where SR-22s are not required). An SR-22 is a "Proof of Financial Responsibility" form. It certifies that a driver has purchased at least the minimum required amount of liability insurance for their state. While every driver is required to carry this level of insurance, drivers with a DUI, a DWI, or citations for driving without insurance must also file an SR-22. Most insurance companies will help file SR-22 forms for their customers. Let us help you find the lowest insurance rates after a DUI..
Drunk Driving is Not Just Reckless—it's Expensive!
A DUI will cost a driver around $10,000 (or more if you include lost wages) when it is all said and done. Here is a chart that displays average costs associated with the different aspects of a DUI:
| Expense | Average Cost |
| --- | --- |
| Bail: | $150–$2,000 |
| Towing and Impound: | $100–$1,000 |
| Added Insurance Costs: | $5,000+ |
| DUI Lawyer: | $2,500 |
| Court Fines: | $1,000 |
| Alcohol Treatment/Education: | $1,000 |
| Licensing Fees: | $150 |
| Ignition Lock: | $250 |
| Total: | $10,000–$15,000 |
These costs are just estimates. How much you end up paying could be much higher. Compare quote to find out how much a DUI will raise your car insurance rates.
DUI Insurance Rates
Will a DUI really increase your insurance costs by $5,000 per year? That's a little on the high side, but your rates are going to go up significantly. It's difficult to quantify because every insurance company handles DUI cases differently. Rest assured, if you're currently enjoying any sort of preferred or safe driver discount, that will be gone at your next renewal date when insurance companies re-run your driving record. Some companies may choose to drop you altogether. Others may switch you to their "high-risk" division as soon as they learn of a DUI infraction. While there are companies that specialize in insuring high-risk drivers, rates for drivers with DUIs are usually double, triple, or more than for a driver without a DUI, all other things being equal. Luckily, there are agents that specialize in insuring people with DUIs and we can help you find them.
Drunk Driving/DUI Q & A
DUIs are a hot topic these days. Each month on the largest search engine in the world, users search for the term "DUI" over 90,000 times per month. Here are some answers to some of the most commonly asked questions regarding DUIs:
A DUI/DWI doesn't have to mean high insurance rates.
Compare quotes from top providers using our simple form.
Save up to $492/year.
Click Here
How Long Will a DUI Affect my Insurance Rates?
The length of time a DUI stays on your driving record varies from state to state. Many times, a DUI will drop off your driving record after 3-7 years. However, the infraction is likely to remain on your criminal record indefinitely. After the citation is off of your driving record, your rates will return to normal. In most cases, a DUI will raise your insurance rates for a minimum of three years. If a DUI is no longer affecting your insurance rates, but still showing up on criminal background checks, it may be possible to expunge the violation from your criminal record or to have the infraction listed under "sealed records." Sealed records are only available to law enforcement officers. Contact your state's DMV or a DUI lawyer for more information.
Q: What if the DUI is expunged?
A: Getting a DUI expunged is an option for a person looking to remove a DUI from their driving record. However, each state has strict rules on expungement. Some states only allow expungement if there was a DUI arrest, but not if there was a DUI conviction. An expunged DUI can still be sufficient proof of a "prior conviction." Expunged infractions are typically not visible to potential employers, credit issuers or other businesses trying to conduct a background check on you.
Q: Will a DUI affect my parent's insurance if I was driving their car?
A: It depends whether you are a named insured on your parent's car insurance policy. If you are a named insured on their policy, and you're convicted of a DUI, then yes, it will make your parent's car insurance rates go up. Also, if convicted, the judge could force you to install an ignition interlock device on your parent's car. Your parents will not be happy, especially since the court will not pay for the device.
Q: If I had an accident and got a DUI, will it affect my claim
A: The quick answer is yes. Insurance companies have strict rules laid out in car insurance policies on what they will cover and what they will not cover. Insurance companies cover "accidental" car accidents. Some may cover accidents due to your negligence, and some may even cover grossly negligent car accidents. But not many insurance companies are going to cover "intentional" car accidents as most view drinking and driving accidents as intentional, not accidental.
Q: If someone else drives my car and gets a DUI, will it affect my insurance?
A: No it will not. If your friend gets pulled over in your car and charged with a DUI, their car insurance rates are going to go up, not yours. There's really no reason you even need to tell your insurance company about this unless, your friend is a named insured on the car insurance policy. If this is the case, then your rates will go up. You might be able to convince your insurance company that your friend will never drive your car again and drop them from your policy.
That could work in some cases. But if your friend has the same address as you, insurance companies will assume that there is a pretty good chance your friend will end up driving your car again.
Q: Can I refuse to take a Breathalyzer?
A: Yes, most attorneys would advise never to take them, or any of the other field sobriety tests, as they are voluntary, and not required by law. However, not taking them will not stop a police officer from arresting you.
Q: What if a person takes prescription medication? Can that affect the results?
A: Absolutely. A DUI is driving under the influence of ANYTHING that can impair your driving and the safety of others while you are behind the wheel. This includes:
Alcohol
Legal prescription drugs
Street drugs
A combination of the three
Law enforcement will probably charge you with DUI if you have medication in your blood and have had just one alcoholic drink. The combination of legal prescription drugs mixed with the alcohol could affect your judgment while driving, putting others at risk including yourself. In the event your blood alcohol level was below .05, they can convict you if a prosecutor can prove that the combination of the two substances impaired your driving.
Compare quotes from top insurers and find out how much you could save on your car insurance after a DUI or DWI.
QuoteWizard.com LLC has made every effort to ensure that the information on this site is correct, but we cannot guarantee that it is free of inaccuracies, errors, or omissions. All content and services provided on or through this site are provided "as is" and "as available" for use. QuoteWizard.com LLC makes no representations or warranties of any kind, express or implied, as to the operation of this site or to the information, content, materials, or products included on this site. You expressly agree that your use of this site is at your sole risk.