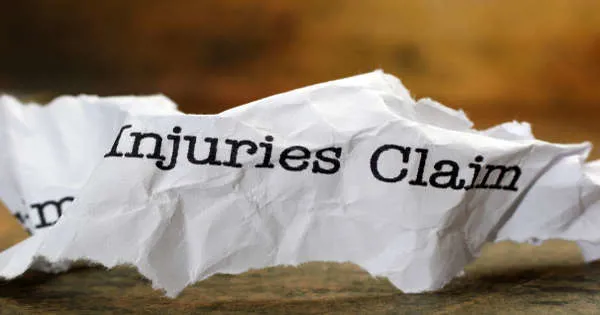 Personal injury protection takes care of costs such as medical expenses, loss of wages and ongoing treatment costs after a vehicular accident. While PIP shares similarities with other types of insurance like health insurance, liability and medical payments coverage, it often covers a wider range of costs after an accident.
This article will cover:
What is personal injury protection?
Personal injury protection is a part of an auto insurance policy that covers your medical expenses and other accident-related costs in the event of a car crash. Also known as "no-fault insurance", it pays out for your costs no matter who is ultimately at fault for the accident. Personal injury protection insurance often covers:
Medical expenses.
Long-term treatments.
Wages lost due to being out of work.
Child care expenses.
Funeral costs.
Depending on what state you live in, the range of coverage may also include members of your family injured in the accident, whoever is driving the car and sometimes even if you're struck by a vehicle while walking.
PIP insurance is usually required in states using the no-fault auto insurance system. No-fault insurance coverage was created in order to reduce the necessity for lawsuits after an auto accident.
A downside of personal property insurance is that it does not allow for filing claims against third parties. This means that if your car was hit by a company's delivery vehicle, you wouldn't be able to file against the company itself.
With third-party claims, your PIP insurance usually won't cover your accident expenses unless you suffer what's known as a threshold injury. While there may be some variables from state to state, a threshold injury often includes serious impairment of bodily function, permanent serious disfigurement or death.
PIP vs. other insurance
A good way to learn what personal injury insurance covers is to contrast it to other forms of insurance it is often confused with. The three types of insurance often mixed up with PIP are health insurance, medical payment insurance and liability coverage.
PIP vs. health insurance
While PIP and health insurance may both take care of medical expenses, PIP has more coverage points than health insurance, which only takes care of medical expenses. This isn't to say that PIP is a substitute for health insurance, as PIP only covers auto-accident-related injuries. Health insurance can also work well in conjunction with personal injury protection, especially if you have an accident with a third party, which PIP doesn't cover.
PIP vs. auto liability insurance
A big difference between personal injury protection and liability insurance comes down to who's been injured. PIP pays for your costs or others noted in your policy after an auto-related injury caused by others. Your liability protection covers the medical expenses of others you have injured in an auto accident.
PIP vs. medical payments insurance
Medical payments insurance is a less comprehensive part of auto insurance than PIP. It will only cover your medical expenses if you're in an auto accident, as opposed to PIP's wage loss and funeral cost coverage. While PIP is the more comprehensive choice of the two if you have to choose one or the other, MedPay can work well with personal injury protection, especially if you live in a state with low maximum PIP limits.
PIP state requirements
No-fault states have different minimum and maximum limits for PIP. Some states have set limit mandates by law, while other states may allow you to choose your limit. The following table shows the states that require PIP coverage and their minimum limits.
| State | PIP minimum limits |
| --- | --- |
| Delaware | $15,000 per person; $30,000 per accident |
| Florida | $10,000 per person |
| Hawaii | $10,000 per person |
| Kansas | Includes $4,500 for medical expenses per person $2,000 funeral, burial and cremation expenses, and $4,500 for rehabilitation |
| Kentucky | $10,000 per person |
| Maryland | $2,500 per person |
| Massachusetts | $8,000 per person |
| Michigan | $50,000 per person |
| Minnesota | $20,000 for medical costs; $20,000 for non-medical costs per person |
| New Jersey | $15,000 per person |
| New York | $50,000 per person |
| North Dakota | $30,000 per person |
| Oregon | $15,000 per person |
| Pennsylvania | $5,000 per person |
| Utah | $3,000 medical expenses; $1,500 funeral expenses; $3,000 death benefits per person |
The minimum limit of personal injury protection in your state will be the key factor in calculating its cost. If your PIP coverage has a deductible, that may affect your costs as well.
How to make a PIP claim
You usually can make your claim either by phone or online. In a no-fault state, you will probably need to file a PIP claim before filing for any medical expenses with your health insurance.
Some states work the other way around, where you'll file a claim with your health insurance company first. Once your health insurance limits for the accident claim are hit, your PIP coverage will cover the remainder of the costs up to its limit. Once your PIP limits are hit, you usually can then file a claim against the other driver's auto insurance.
When you file your PIP claim, your auto insurance company will let you know what it requires and the timeline that needs to be followed. It's important that you adhere to these requirements or co-pay penalties may occur. Florida has a two-week PIP filing deadline, but most other states don't have a set limit. Talk with your provider and make sure you understand the conditions of your coverage.
When you file a PIP claim after a car accident, your provider will usually pay medical costs directly to your care provider. Any other covered claim payouts for costs such as lost wages will be paid directly to you. If you need ongoing treatment over an extended period of time due to the accident, PIP coverage will require a pre-approved treatment plan with your care provider for payouts for care to occur.
QuoteWizard.com LLC has made every effort to ensure that the information on this site is correct, but we cannot guarantee that it is free of inaccuracies, errors, or omissions. All content and services provided on or through this site are provided "as is" and "as available" for use. QuoteWizard.com LLC makes no representations or warranties of any kind, express or implied, as to the operation of this site or to the information, content, materials, or products included on this site. You expressly agree that your use of this site is at your sole risk.