Personal Injury Protection
Personal injury protection is perhaps the most misunderstood and unfairly ignored type of car insurance coverage. Read on to learn why it's so important.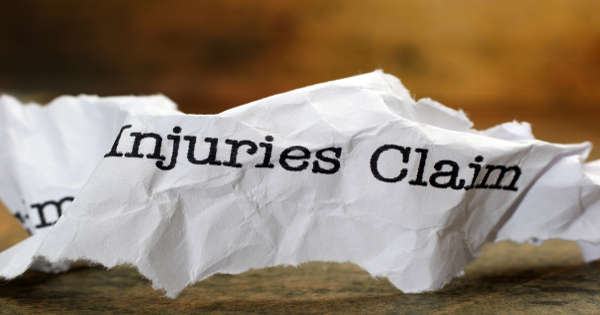 PIP is a type of car insurance coverage that pays for medical expenses resulting from a car accident. It also provides compensation for lost wages, funeral expenses, and more. Depending on where you live, it also may cover you if you're hit by a car while walking down the street.
Personal Injury Protection vs. Liability Protection
While PIP and liability protection seem quite similar, they're different in a few important ways. Liability protection and its components, which include bodily injury liability and property damage liability, cover damage you do to another person's vehicle. In other words, if you cause an accident, it only covers his or her expenses. With PIP, whether or not you cause the accident, your insurance company compensates you.
Personal Injury Protection vs. Medical Payments Coverage
Medical payments coverage is something you can add to your car insurance policy that pays for medical and funeral expenses tied to an accident. Oh, and it does that whether or not you're found to be at fault for the crash. This is different from PIP, which goes beyond covering injuries caused by an accident.
According to Nicholas A. Morrow of Morrow & Sheppard LLP, PIP usually reimburses policyholders for services like childcare, grocery delivery, and household maintenance, too. It also covers medical services like psychotherapy, occupational therapy, physical therapy, funeral expenses, and a small death benefit if someone dies in a car accident.
"Medical payments coverage often does not include these items, although it's important to review your state's coverages, as well as the particular policies you're considering," Morrow said. "In any event, the lost wages coverage alone is enough reason for many people to purchase PIP coverage."
Personal Injury Protection vs. Health Insurance
Some people think they don't need PIP because they have adequate health insurance. However, if you're in a serious accident, medical bills can pile up and your health insurance might not cover all of them. That's why you should consider PIP coverage.
Katharine M. Nohr, an attorney in Hawaii, says a big reason to buy PIP even if you have health insurance is because some policies don't cover all the injuries caused by an accident.
"Your health insurance may deny benefits for motor vehicle accident related injuries," Nohr said. "In Hawaii, a PIP carrier might allow more massage or physical therapy treatment than a health insurance provider."
Another reason to buy PIP: health insurance policyholders often have to deal with co-pays and deductibles. PIP coverage, on the other hand, usually reimburses you for those payments, according to Morrow. Still, there are some benefits health insurance covers that PIP doesn't due to no-fault laws.
"If health insurance pays for your medical treatment and you elect to pursue a third party claim (for example, if you're in a truck accident and file a personal injury lawsuit against the trucking company), your health insurer will often be able to seek repayment of medical costs from your recovery," Morrow said. "Most PIP coverage, on the other hand, does not entitle the PIP insurer to seek reimbursement from your third party recovery."
Shop around and compare quotes for personal injury insurance protection from multiple companies. This ensures you're getting the best rates possible for the amount of personal injury protection you need.
Tort and No-Fault States
The no-fault system was created to lower insurance costs. The idea is that by removing the need to sue another driver to determine fault in an accident there will be fewer costly lawsuits. Eventually, this would keep insurance costs down.
Today, it makes it so insurance companies feel less pressure to have to negotiate reimbursement costs or determine who is at fault. It's also faster and more efficient than involving a third party when making a claim. However, Nohr said that if you don't have first party coverage like PIP or medical payments coverage, you should at least have health insurance.
"Otherwise, there may be a very long delay before you can recover any monies from a third-party in a lawsuit, assuming the accident was that party's fault. This could prevent you from receiving necessary treatment," she added.
Because PIP doesn't assign fault for an accident, only no-fault states require it. There are 12 true no-fault states (plus Puerto Rico). In these states, fault isn't assigned to one person in a collision. Instead, everyone is responsible for their own vehicles and injuries. Most no-fault states mandate PIP and restrict when one driver can sue another because of an accident.
That doesn't mean you never can sue another driver following an accident in these states. You just have to make sure yours is one of small number of acceptable situations. The Insurance Information Institute says that people in no-fault states can sue when accidenta result in death, catastrophic injury, or extreme medical bills.
And then there are a few "choice" states that allow people to choose whether they go with no-fault or tort law. (There are some "add-on" states, too, which let people add PIP to their policies even if they live in a tort state.)
According to attorney at law, Seth Bloom, if you have a choice, you should go with no-fault and its PIP coverage. "PIP will always pay even if the accident is your fault. It's an economical way to have this extra bit of coverage to handle injuries, lost wages and transportation right after an accident."
On the other hand, Morrow suggests it might be in your best interest to stick with tort law.
"The downside to purchasing PIP in a state that allows you to choose (no-fault or tort) is that you may not be able to sue the responsible party unless a certain threshold is exceeded," Morrow said. "The threshold may be a dollar figure (for example, claims that exceed $250,000). Or it may be based on the severity of the personal injury suffered (for example, serious injury or wrongful death)."
The bottom line is that choosing one system over the other requires some serious thought about your insurance wants and needs. And if you decide PIP is your best bet, get quotes from a number of insurers. That allows you to compare rates and find the best premium for the amount of coverage that's right for you.
It's worth noting that the PIP benefits and coverage in tort and no-fault states vary. Which, again, is why it's important to check with your insurance provider or state insurance commissioner if you have any questions.
Coverage and Limits of Personal Injury Protection
Just like with other forms of car insurance, you want to make sure you're adequately protected by personal injury protection. When you file a PIP claim, your insurer will pay for your medical, funeral costs, and loss-of-wages plus a few other expenses up to your policy limits.
Depending on where you live, your PIP coverage might come with a deductible. As a result, it's important to set it at a limit that you know you can pay if you're in a serious accident. The minimum and maximum amount of coverage you can buy also varies by state. Some states allow you to set your own limit, while others set a cap but might let you add more coverage. Maximum limits are set for PIP to prevent insurance fraud.
Who is Covered Under Personal Injury Protection Coverage?
Different states also have different rules regarding who is covered under your PIP. Some states' PIP will cover all members of your family who are on your policy and are involved in an accident. It sometimes covers other people who were driving your vehicle and got in an accident,. It can also cover a family member on your policy who was driving a vehicle that was also on your policy and got in a collision. Also, depending on your state and provider, you might also be covered if you're walking and get hit by a car.
Frequently Asked Questions
Q: Why should I purchase PIP if it isn't a requirement in my state?
A: If your state doesn't require PIP but still offers it, you should seriously consider buying it. Depending on where you live, PIP coverage can provide you some unexpected benefits. If someone hits you while you're driving, you could either file suit or you could use your PIP coverage. This allows you to expedite the processing of your claim for medical and other expenses.
Q: What does Personal Injury Protection not cover?
A: Different states have different rules as to what PIP can and can't cover. In Washington State, PIP doesn't cover you if you get into an accident on a moped, recreational vehicle, or farm equipment (tractors).
Make sure you research what PIP covers in your state before you go out and race your four-wheeler or other off-road vehicle.
Q: Is there a time limit on when I should file a PIP claim?
A: Once again, this depends on where you live. Some states have different regulations about filing PIP claims. For example, Florida's PIP coverage requires that you seek medical treatment within two weeks of an accident. You also have to file your claim within two weeks.
Besides Florida, most states don't put a statute of limitations on filing a claim. This is especially true when it comes to getting reimbursed for medical treatment. Getting medical attention isn't something you can always rush.
References:
QuoteWizard.com LLC has made every effort to ensure that the information on this site is correct, but we cannot guarantee that it is free of inaccuracies, errors, or omissions. All content and services provided on or through this site are provided "as is" and "as available" for use. QuoteWizard.com LLC makes no representations or warranties of any kind, express or implied, as to the operation of this site or to the information, content, materials, or products included on this site. You expressly agree that your use of this site is at your sole risk.