What is Comprehensive Car Insurance?
Comprehensive auto insurance coverage protects you if your car is damaged by something other than a collision.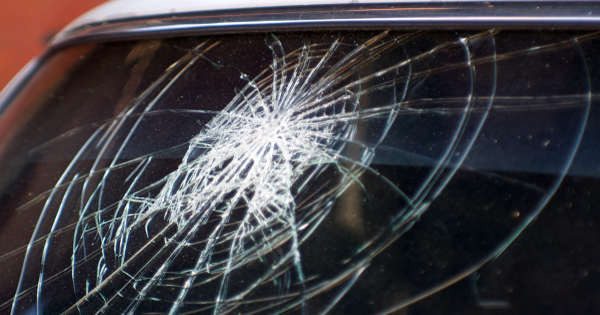 The definition of comprehensive auto insurance is protection from damages caused by something other than a car collision. If you have this type of coverage, it means your car is protected from theft, natural disasters, and more. This article covers the basics surrounding a comprehensive car insurance policy, including:
What Does Comprehensive Auto Insurance Cover?
This coverage protects you when something other than a crash or collision damages or destroys your car. It's different from full coverage auto insurance because it doesn't include damages caused in a collision with another car, but from "Acts of God". The term "Acts of God" encompasses natural events out of the driver's control that damage the car, like a hailstorm.
In general, comprehensive coverage protects you from:
Broken or cracked windows
Falling objects (like a tree branch)
Earthquakes, hurricanes, and tornadoes
Fire
Hail and thunderstorms
Hitting an animal (like a deer)
Theft
Your comprehensive auto insurance won't cover these things:
Thankfully, many companies cover those perils with auto liability, renters, or homeowners policies.
Comprehensive Coverage vs. Collision Coverage
What is the difference between comprehensive car insurance and collision car insurance? When you're purchasing your policy, these types of coverage are often bundled together. But they protect your vehicle from different types of damages.
You buy collision coverage to protect you if a car crash damages or destroys your car. Comprehensive coverage, on the other hand, comes into play when some other situation damages or destroys your car. For example, collision coverage has you covered if you drive into a pole or tree. If you don't have collision coverage, you'll have to pay for auto accident damage out of your own pocket.
Comprehensive Coverage vs. Liability Coverage
Liability insurance is the minimum insurance coverage required to drive in all US states. This type of coverage protects you if you're in an accident and injure someone or damage their property. Because comprehensive coverage only covers you when something other than collision damages your car, it's a separate type of coverage than a liability policy.
For example, liability insurance will protect you if you're driving and rear-end the car in front of you. It will pay for the damage caused to the car and any injuries caused to the occupants of the other car. But liability won't cover you if your car is damaged when you hit a deer. It's a good idea to add comprehensive coverage to your policy so you're covered in both situations.
Do I Need Comprehensive Auto Insurance?
No states require car owners to have comprehensive coverage, but many auto lenders and lease holders require it. Which makes sense, since they own your car until you pay off your loan or your lease term expires.
Although it's not legally required, it's a good idea to add it to your policy if you have the funds. These are just some reasons to purchase comprehensive auto insurance:
It's estimated there are around 1.25 million deer-vehicle collisions every year.
Vandalism prompts about 700 people to file an auto insurance claim each day.
In 2014, just over 700,000 cars were stolen in the US.
Add in common weather events like hailstorms, hurricanes, and tornadoes, and it's clear several things can cause you to utilize this coverage.
Do I Need Comprehensive Insurance on an Old Car?
Something to keep in mind while considering if you need this coverage is your vehicle's value. Is your car old and not worth much? If so, you might save a lot of money if you cancel your comprehensive policy. If your car is old but still worth a lot, you should hang on to this coverage. Also, comprehensive coverage is cheap to add to your liability policy, costing only an additional $8.75 monthly on average. It's probably worth the few dollars more a month for the coverage you get.
Bottomline: If your car isn't worth much, comprehensive insurance may not be a good idea for you. After all, the policy will only pay up to the "fair market value" of your car. But if your car is new or worth a lot, though, you should buy this coverage. This is especially true if you park your car in a place with a lot of theft or vandalism, or if you live somewhere prone to natural disasters.
Cheap Comprehensive Car Insurance and Deductibles
The cost of comprehensive insurance depends on the deductible you choose. If you choose a high deductible, you'll have a smaller premium. A smaller premium means low monthly rates, but you'll have to spend more if you file a claim. If you choose a lower deductible, you'll have a larger premium and smaller out-of-pocket costs following a claim.
Most deductibles are between $250 and $1,000. If you want, you can make yours as low as $100 or as high as $2,500 or more. Most agents and insurance experts say it should be as high as you can afford. That's because high deductibles mean low premiums. Also, if you set your deductible high, you'll file less claims and keep your premiums from rising. Just be sure you can afford to pay whatever deductible you choose if you must make a claim.
Your rates could also go up if you file a claim on your comprehensive coverage, but that depends on your insurance provider and the situation. Some of the things a company will consider: the severity of the incident, whether you caused it, and your driving and insurance history.
Comprehensive Car Insurance Companies
You can get this coverage from any insurer. But the cost of can vary quite a bit. That's why it's smart to compare rates for comprehensive coverage from different insurance companies and to get the lowest rates. We compared rates from four major auto insurance companies to see how much a comprehensive policy costs to add to a basic liability policy.
Company
Liability only (monthly)
With comprehensive (monthly)
GEICO
$58
$65
Allstate
$113
$126
State Farm ®
$51
$57
Average
$74
$83
These quotes are based on a single 30-year-old Seattle man with a good driving record. He owns a 2012 Honda Civic and drives about 10,000 miles a year. Coverage levels include $50,000/$100,000/$50,000 in liability plus $500 deductible for comprehensive coverage.
According to our data, it costs an additional $8.75 monthly on average to add comprehensive coverage to a liability policy. At $13 more monthly, it costs the most to add comprehensive coverage through Allstate. At $7 more monthly, it's cheapest to add comprehensive to a liability policy through GEICO.
QuoteWizard.com LLC has made every effort to ensure that the information on this site is correct, but we cannot guarantee that it is free of inaccuracies, errors, or omissions. All content and services provided on or through this site are provided "as is" and "as available" for use. QuoteWizard.com LLC makes no representations or warranties of any kind, express or implied, as to the operation of this site or to the information, content, materials, or products included on this site. You expressly agree that your use of this site is at your sole risk.