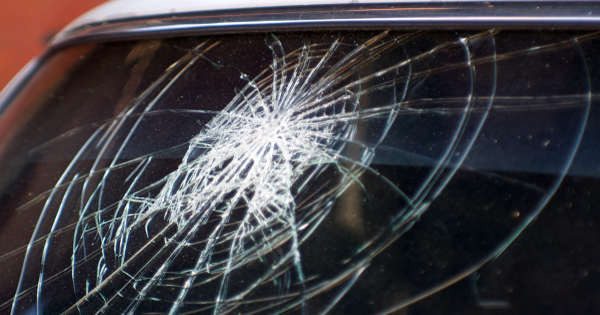 The first definition of comprehensive in the Merriam-Webster dictionary is "covering completely or broadly."
Which helps explain why so many people think comprehensive auto insurance covers anything and everything related to their cars.
What does it cover? Here's a clue: some call this kind of coverage other-than-collision coverage or physical damage coverage.
The reason for that is comprehensive insurance protects you if your car is damaged by something other than a collision.
That's just a basic description of what this product offers – and doesn't offer -- to those who buy it, though. Keep reading for a more detailed explanation of comprehensive coverage.
Why Do I Need Comprehensive Coverage?
You buy liability coverage to protect you if you're in an accident and injure someone or damage their property. You buy collision coverage to protect you if an accident damages or destroys your car.
Comprehensive coverage, on the other hand, comes into play when some other situation damages or destroys your car.
That's far more likely than you may think. A few examples:
Add in all-too-common weather events like hail storms, hurricanes, and tornadoes, and it's clear plenty of things can cause you to make use of this coverage.
What Does Comprehensive Car Insurance Cover?
In general, comprehensive coverage protects you from:
Broken or cracked windows
Falling objects
Earthquakes, hurricanes, and tornadoes
Fire
Hail and thunderstorms
Hitting an animal
Theft
Speaking of broken windows, many insurance companies will waive your deductible if a crack is small in size. If it's larger, you'll probably have to pay it.
That's only one of the ways insurers differ in this area, though, so check with your agent to find out how your company deals with broken windows.
What Doesn't Comprehensive Cover?
A couple of things to remember here are that it won't cover:
Thankfully, many companies cover all of the above with (auto) liability or homeowners policies.
How Do I Buy Comprehensive Coverage?
This type of auto insurance is unique in that most providers sell it as a sort of "package deal" along with collision coverage.
Also, many insurers won't let you buy collision coverage without also buying comprehensive.
How Much Does Comprehensive Coverage Cost? Or How Are Its Premiums Calculated?
What you pay for this type of coverage depends on the deductible you choose. If you go with a high deductible, you'll have a smaller premium. (But you'll have to spend more if you file a claim.) If you go with a lower deductible, you'll have a larger premium and smaller out-of-pocket costs following a claim.
Most deductibles are between $250 and $1,000. If you want, though, you can make yours as low as $100 or as high as $2,500 or more. Just be sure you can afford to pay whatever deductible you choose if you have to make a claim.
What Else Should I Think About Before I Buy Comprehensive Auto Insurance?
One thing to keep in mind as you think about whether or not you need this kind of coverage is your vehicle's value.
If your car isn't worth much, comprehensive insurance may not be a good idea for you. After all, the policy will only pay up to the "fair market value" of your car.
If your car is pretty new and worth a lot, though, you should consider this coverage. This is especially true if you park your car in a place that sees a lot of theft or vandalism, or if you live somewhere prone to storms or natural disasters.
Frequently Asked Questions
Q: Who and what does comprehensive auto insurance cover?
A: This coverage protects you when something other than a crash or collision damages or destroys your car.
Q: Do I have to own comprehensive coverage?
A: No states require car owners to have this coverage but many auto lenders and lease holders often require it. Which makes sense, since they technically own your car until you pay off your loan or your lease term expires.
Q: Will my rates go up if I file a claim on my comprehensive coverage?
A: This will depend on your insurance provider and the situation.
Some of the things a company will consider: the severity of the incident, whether or not you caused it, and even your driving and insurance history.
Q: Will my comprehensive coverage protect me while driving a rental car?
A: It should. Usually, your comprehensive coverage will extend to a rental car, too – as long as you drive it for personal use.
All you should be held responsible for if something happens to your rental car is the deductible and maybe a few fees.
Check with your insurance company, though, to make sure all of the above is true for your policy.
Q: Comprehensive insurance covers the belongings in my vehicle, right?
A: No, it doesn't. Homeowners and renters policies cover this kind of situation, though, so if you have one of those you should be set.
Q: Will comprehensive insurance cover me if another car dents or dings my car door?
A: Yes, it can. That doesn't mean you should call your agent about every scratch or dent. If repairing the ding will cost less than your deductible, for example, you do not want to file a claim.
This is especially true if you can't prove you didn't cause the dent or scratch. In those cases, your premium probably will go up if you file a claim. If yours is a no-fault ding, though, your premium should be safe.
Something to keep in mind here is that insurers deal with every dent or scratch separately. So, you'll have to file multiple claims to cover all of them. Which means the repairs related to each one will have to cost more than your deductible for the claim to be worthwhile.
Q:  If my tires are slashed, will comprehensive coverage pay for it?
A: This is a form of vandalism so, yes, your comprehensive coverage will take care of it if you file a claim. Remember, though, that repairing or replacing the slashed tire needs to cost more than your deductible for a claim to make sense.
Q: Where can I buy comprehensive car insurance?
A: You can get this coverage from any insurer. But the cost of can vary quite a bit. That's why it's smart to compare rates for comprehensive coverage from different insurance companies and to get the lowest rates.
Q: How high should I set my comprehensive deductible?
A: Most agents and insurance experts will tell you it should be as high as you can afford. That's because high deductibles mean low premiums. Also, if you set your deductible fairly high, you'll file less claims and keep your premiums from rising.
Q: I'm thinking of canceling my comprehensive coverage. Is that a good idea?
A: Is your car old and not worth much? If so, you might save a lot of money if you cancel your comprehensive policy. If your car is still worth a lot, though, you should hang on to this coverage.
References:
QuoteWizard.com LLC has made every effort to ensure that the information on this site is correct, but we cannot guarantee that it is free of inaccuracies, errors, or omissions. All content and services provided on or through this site are provided "as is" and "as available" for use. QuoteWizard.com LLC makes no representations or warranties of any kind, express or implied, as to the operation of this site or to the information, content, materials, or products included on this site. You expressly agree that your use of this site is at your sole risk.