How to Estimate the Cost of Car Insurance
How much should you pay for insurance? It's an age-old question. We'll teach you how to estimate your car insurance cost so you don't pay too much.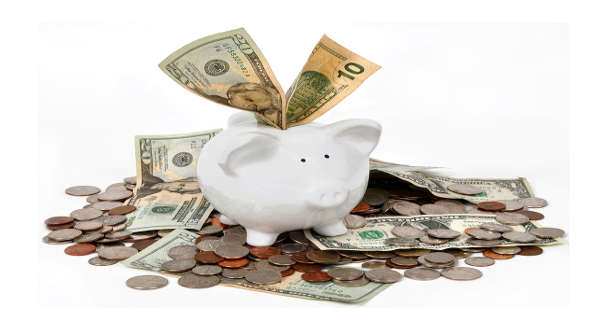 How much does car insurance cost? How do you estimate your rates, especially with so many different coverage options? It's not exactly straightforward, but we can simplify it for you.
A car insurance policy comes with a lot of moving parts. Coverage options include liability, collision, comprehensive, personal injury protection, and more. And don't forget about deductibles!
The price of car insurance depends heavily on your personal factors. Where do you live? What car do you drive? Do you have a clean driving record?
These factors will determine your policy's exact cost. But you can make an educated guess on your rates based on your preferred coverage levels. We'll walk you through the steps.
How Much Does Minimum Coverage Cost?
Our research shows that minimum coverage costs between $45 to $50 per month on average.
What's minimum coverage? It is the smallest legally required amount of car insurance. It only covers liability. In other words, it covers the damage you cause to other drivers. Liability does not cover damages to you or your car.
How did we establish the price of minimum coverage? We used two sources:
The most recent available NAIC data found that liability coverage costs an average of $44.89 per month across the country.
We created a hypothetical driver profile and got multiple quotes for various coverage levels from different companies. Minimum coverage for our driver costs, on average, $48.40 per month.
What's our hypothetical driver profile? It's the driver information that we used to get quotes from insurance companies:
30 year old single male
Owns a 2014 Honda Accord
Has a clean driving record
Drives about 10,000 miles a year
Our driver lives in Seattle, Washington, where our office is located. We chose Washington because (aside from the fact that it's where we live and work!) the state has middle-of-the-road rates and liability requirements. That makes it a good sample state.
Washington requires that all drivers carry minimum coverage of 25/50/10. What does that mean?
$25,000 of coverage for bodily injury liability per person
$50,000 of coverage for bodily injury liability per incident
$10,000 of coverage for property damage liability per incident
Exact coverage requirements vary from state to state. To estimate the cost of your insurance policy, find the average cost of liability insurance in your state here. Using our sample driver, we'll explore the price differences between minimum coverage and other levels of car insurance. Using your state's average cost of a liability policy, you can calculate the percentage changes between our different sample plans.
Another way to estimate the cost of car insurance is by comparing car insurance quotes. We can help you quickly find prices for various coverage levels, plans, and insurance companies. That will give you a good idea of how much you should expect to pay for car insurance.   
How Much Does Basic Coverage Cost?
A basic coverage plan costs $53.98 per month on average. That's an 11.5 percent increase from minimum coverage. What's basic coverage? Like minimum coverage, it only has liability protection. But we doubled the liability limits from 25/50/10 to 50/100/25.
Doubling your liability for an extra $5.58 a month is, in our opinion, worth it. If you cause an accident, your minimum liability coverage will quickly runout – especially if someone gets injured.
How Much Does Enhanced Coverage Cost?
An enhanced coverage plan costs $80.87 per month on average. What's enhanced coverage?
Liability coverage at 100/300/50
Personal injury protection at $10,000
Uninsured/underinsured coverage at 50/100
Here's where things start getting expensive. At $80.87 per month, enhanced coverage costs quite a bit more than basic or minimum coverage:
8 percent more expensive than basic coverage
67 percent more expensive than minimum coverage
Personal injury protection pays for your medical bills after an accident. Since medical bills can balloon to enormous amounts, it's a good idea to include it.
Uninsured/underinsured coverage pays your bills if the other driver doesn't have adequate coverage. According to the III, about 13 percent of drivers are uninsured across the country. In Florida, that number jumps to 26.7 percent compared to just 4.5 percent in Maine. While it's always a good idea to have this coverage, whether you really need it depends on where you live.
How Much Does Advanced Coverage Cost?
An advanced coverage plan costs $97.30 per month on average. This policy builds comes with the following coverage:
Liability coverage at 100/300/100. That's a $50,000 increase in the property damage liability compared to enhanced coverage.
Personal injury protection at $35,000, which is $25,000 more than enhanced coverage.
Uninsured/underinsured coverage at 100/300, a substantial jump from 50/100 that comes with enhanced coverage.
While advanced coverage doesn't come with new coverage types, it does boost limits across the board. The cost difference between advanced and enhanced coverage isn't staggering. But it is notable:
3 percent more expensive than enhanced coverage
2 percent more expensive than basic coverage
101 percent more expensive than minimum coverage
How Much Does Full Coverage Cost?
A full coverage plan costs $143.92 per month on average. It's noticeably more expensive than advanced coverage, but for good reason. Full coverage comes with comprehensive and collision.
Comprehensive coverage pays for damages to your car that don't involve another car. That includes natural disasters, theft, hitting an animal, vandalism, and more.
Collision coverage pays for damages to your car after a car accident. That includes hitting another car or a stationary object. It also covers your damages if someone hits your car while it's parked.
Our full coverage plan has the same coverage as an advanced plan. The only difference is the inclusion of comprehensive and collision coverage, each with a $1,000 deductible.
Full coverage is quite a bit more expensive than our other plan types:
9 percent more expensive than advanced coverage
9 percent more expensive than enhanced coverage
6 percent more expensive than basic coverage
3 percent more expensive than minimum coverage
How Much Does a Lower Deductible Cost? Is it Worth it?
Your deductible is the amount you must pay out-of-pocket before your car insurance kicks in. Imagine that you have a $1,000 deductible, like our sample full coverage plan. If you're in an accident and your car suffers $5,000 in damages, you would get a $4,000 claim payout, after you've paid $1,000.
That's why some shoppers prefer a lower deductible. It minimizes your own costs when you file a claim. Unsurprisingly, it also costs more. A full coverage policy with a $500 collision and comprehensive deductible rather than $1,000 costs $154.71 a month.
That's a 7.5 percent increase from full coverage plan $1,000 deductible. An extra $10.79 per month comes out to about $130 per year. If you splurge on the smaller deductible, you'll get your money's worth if you need to file a claim within four years. After four years, you'll have spent more on higher rates than you would save with a lower deductible.
So, How Much Does Car Insurance Cost?
Ultimately, the exact cost of your car insurance policy depends on you.
First, where you live is a big factor. If your city has high rates of car accidents, theft, or vandalism, that impacts your rates.
Second, your driving and insurance history is very important. Simply put, if you have recent tickets or accidents (within the last three to five years), you'll pay higher rates. And if you've filed claims in the past couple of years, expect to pay more. Same goes for drivers with lapses in their car insurance coverage.
Third, your credit score is, unfortunately, very relevant. If you have bad credit, you'll pay more for insurance. It's that simple.
Finally, your insurance rates depend heavily on your car's make and model. New or expensive cars usually cost more to insure. Collector's cars come with higher rates. Sports cars increase your chance of an accident, so insurers charge more to cover them. And any commonly-stolen cars usually cost more to insure, also.
Beyond personal factors, the nuts and bolts of your policy are equally relevant. Here's how different coverage choices will change your rates:
Adding liability coverage isn't too expensive. After nearly doubling liability coverage from the minimum plan to the basic plan, the monthly rate only jumped by 11.5 percent.
Uninsured/underinsured coverage is cheap. Adding this coverage and subsequently didn't raise rates by much. Keep in mind, however, that Washington (where our sample driver lives) has a relatively low percentage of uninsured drivers. In certain states, this coverage will cost more.
Collision coverage is expensive. Adding collision coverage bumped costs quite a bit. Full coverage is almost 50 percent more costly than advanced coverage, due primarily to collision coverage. Comprehensive coverage, on the other hand, isn't nearly as expensive.
Lower deductibles lead to higher rates. It's not exactly rocket science, but picking a low deductible leads to a higher premium. Chopping your deductible in half (from $1,000 to $500) increases your rate by 7.5 percent.
How Can I Lower My Car Insurance Rates?
Now that you know how to estimate your rates, let's talk about what you can do to lower them:
Avoid claims. Filing a claim is a surefire way to raise your rates. If you can avoid them, you'll qualify for discounts and lower rates.
Speaking of discounts, check with your insurer and see if there are any you're missing. Insurers offer a laundry list of discounts that you might not know about. That includes rate breaks for married couples, cars with safety features, and more.
One discount is so great that it deserves its own bullet point. Bundling two insurance policies with one company quickly trims at least 10 percent off your premium.
Shop around! It's all too common to buy a policy from the first company you find. But every insurer has different pricing metrics. Companies charge different amounts for identical coverage. That's why you need to compare quotes from different insurance companies.
Pay for a full year of insurance. Rather than paying monthly, writing one check every year can knock ten percent off your policy.
Improve your credit. Drivers with bad credit pay more for insurance, so you can save money earning a good credit score.
QuoteWizard.com LLC has made every effort to ensure that the information on this site is correct, but we cannot guarantee that it is free of inaccuracies, errors, or omissions. All content and services provided on or through this site are provided "as is" and "as available" for use. QuoteWizard.com LLC makes no representations or warranties of any kind, express or implied, as to the operation of this site or to the information, content, materials, or products included on this site. You expressly agree that your use of this site is at your sole risk.