32 New Ways to Earn Car Insurance Discounts
Do you want to lower your car insurance rates? Check and see if you're eligible to receive any of these common auto insurance discounts.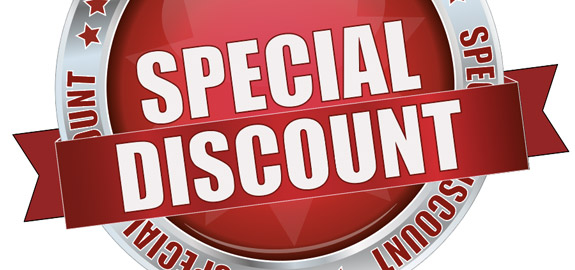 Why Do Insurance Companies Give Discounts?
Insurance companies base their rates on the amount of risk assumed to cover a driver. If you can show that you're less of a risk, they'll usually lowering your premiums. They do this because safe drivers file fewer claims.
Another way to qualify for discounts is to reduce insurer administrative costs. A few examples include:
Automatic payments
Bundling insurance policies
Paying for six months' or a year's worth of coverage at one time
Insurance companies are an integral part of the communities they serve, so many of them want to be involved in activities that benefit those communities. Stellar students, industry professionals, and certain club members all receive discounts as a way of the insurer promoting their presence in the community. So, if you'd like to know how to get discounts on car insurance, read on!
Bundling Coverage Together
As mentioned earlier, your provider's administrative costs play a role in determining your rates. So, if you can save them money, they'll return the favor and provide you with a discount or two.
One way you can save your insurer money – and get a discount -- is to bundle policies. Here are some specific discounts and what you need to do to earn them:
Multi-Car Discount: If you drive two or more cars or if your family owns multiple vehicles, you can qualify for a better rate if you put all of them on the same policy
Home and Car Discount: Buy your home, renters or condo insurance from the company that provides your car insurance and you may receive a discount on both
Car and Life Discount: Providers that write life insurance policies typically grant discounts if you bundle your life and car coverage together
Type of Vehicle and Safety Features
Insurance carriers encourage people to buy certain types of vehicles because they're involved in fewer accidents. Drivers are encouraged to invest in certain safety features for similar reasons.
Insurers also reward people for purchasing cars and features that don't necessarily reduce their on-road risks. One example is the discount that often comes along with buying an eco-friendly vehicle.
Here are some of the discounts insurance companies commonly offer to people who buy specific types of cars or cars with certain features:
Alternative Fuel Discount: Let your insurer know if you drive a hybrid, electric, ethanol, or flex-fuel vehicle. It may cut your bill as a result
Electronic Stability Control (ESC) Discount: ESC systems automatically divert power from wheels with reduced traction. They also adjust wheel power to prevent rollover or skidding. This helps you retain control of your vehicle in dangerous situations
Anti-Lock Brake Discount: Vehicles that stop faster and more efficiently are safer and cheaper to insure
Anti-Theft Discount: Devices like Allstar, Lojack, and Teletrac help prevent car theft and help law enforcement officers recover stolen vehicles. They also lower your risk of filing a stolen car claim, something many insurance providers reward with better rates
Passive Restraint Discount: Passive restraints automatically lock during certain scenarios. This helps prevent or reduce injuries associated with severe breaking or collisions. Features that prevent or reduce injuries keep medical costs down and usually keep insurance costs down, too
New Car Discount: Some companies offer car insurance discounts for brand new vehicles
Economy Car Discount: Economy cars cost less to repair, so their drivers often receive car insurance discounts
Utility Vehicle Discount: Many utility vehicles qualify for discounts, especially when they're used for work transportation purposes
Farm or Ranch Vehicle Discount: Vehicles used mostly for farming or ranching typically don't get into accidents. That means their owners are less likely to need liability coverage, which also means they're cheaper to insure
If your vehicle has some of these safety features and your insurer doesn't give you a discount for them, shop around. Click here to compare auto insurance quotes that include safety discounts so you can get the best rates and coverage.
Your Driving Record and Insurance History
A driver who has had little history of traffic violations or car accidents is less likely to be involved in them down the road. Safe drivers put an insurer's mind at ease and lessen the chance that they'll have to pay out claims.
Some car insurance discounts based on your driving history include:
Accident Free Discount: Do you have a perfect driving record? Insurance companies will love you! If you have an accident-free driving record, you will pay less, other things being equal
Prior Insurance Discount: Insurers prefer to write policies to continuously insured drivers
Long-term Policyholder Discount: Loyalty means a lot to some companies. If you stick with one company for a long period of time, request a discount
Defensive Driving Course Discount: Don't be shy if you graduate from an accredited defensive driving course. You could receive a car insurance discount as a result
Student, Professional, and Club Memberships
Certain clubs and organizations that forge long-term partnerships with insurers can secure rate discounts. Also, some insurance companies offer discounts to customers who get good grades or are leaders in their fields.
Affinity Group Discount: This discount often is extended to engineers, teachers, doctors, lawyers, and other such professionals
College Graduate Discount: A select few insurers offer modest discounts for drivers with Bachelors, Masters, or Doctoral degrees
Good Student Discount: Keep your grades up and your rates down to get this discount. Carriers usually look for a 'B' average or better. You also may benefit from being in the top 20 percent of your class (or better)
Resident Student Discount: College students who live 100 miles or more away from home sometimes are rewarded with cheaper car insurance rates
Organization or Club Membership Discount: Many club memberships qualify you for an car insurance discount. A few examples: AAA, MENSA, and even fraternities and sororities
Farm Bureau Member Discount: Members of the Farm Bureau sometimes receive a special discount from their car insurance carriers
Again, if you qualify for one of these discounts but your insurance provider doesn't offer it, find a provider that does. QuoteWizard can help with that. We can connect you with agents from multiple companies so you can compare quotes and save money on your car insurance.
Special Circumstances Discounts
Certain driving tendencies also reduce your overall risk and often result in a car insurance discount, including:
Telematics Device Discounts: Insurers like Progressive and Allstate will give you a discount if you connect a telematics device to your vehicle's onboard computer. Cars made after 1996 have integrated computer systems that monitor aspects like acceleration, speed, braking, and turning. Safe drivers can prove their daily good behavior with data that's transmitted to the device
Low Mileage Discount: Do you drive less than 10,000 miles a year? That could help you save money on car insurance. Companies like Metromile combine this concept with telematics. Metromile customers only pay for the number of miles they drive in a month, which can earn them deep discounts
Short Commute Discount: If you mostly use your car to get to work, you may be able to cut your insurance bill if you work close to home. 22 percent of insurance companies offer discounts for those working near home, typically within 15 or fewer miles
Days Per Week Driven Discount: Insurance providers typically give people who rarely use their cars small discounts because they're less likely to be in an accident. Discounts can apply for one to four days of driving per week
Other Discounts
Married Discount: Married people tend to be safer drivers. Maybe they don't want to make their spouses worry? Whatever the reason, insurers usually reward married drivers with discounts
Paid in Full Discount: Paying for your policy in full instead of breaking it up into incremental payments may qualify you for a discount
Advance Renewal Discount: If you renew your policy 10 or more days before it runs out, you keep your insurance carrier from having to do a lot of extra paperwork. They may thank you with a discount of as much as 8 percent
Electronic Funds Transfer Discount: Link your premium payment to an auto-debit and you can save big. Car insurance companies like it when you do this because it ensures your premiums will be paid
Senior Discount: Some insurers reduce the cost of Personal Injury Protection (PIP) for older drivers
55 and Retired Discount: Retirees drive less and generally drive safely. If you're retired, ask for a discount
Asking about these discounts could possibly save you a bundle on car insurance. Compare quotes from top insurance companies and find out how much you could save.
*Please Note: Not all discounts are available from every insurance company or in every state. This article is intended as a jumping off point for a conversation between you and your insurance agent.
References:
QuoteWizard.com LLC has made every effort to ensure that the information on this site is correct, but we cannot guarantee that it is free of inaccuracies, errors, or omissions. All content and services provided on or through this site are provided "as is" and "as available" for use. QuoteWizard.com LLC makes no representations or warranties of any kind, express or implied, as to the operation of this site or to the information, content, materials, or products included on this site. You expressly agree that your use of this site is at your sole risk.