Totaled Cars: What Happens When Your Insurance Company Declares Your Car a Total Loss
If the cost to repair your car is close to its value, the insurance company may deem it to be a total loss. Here's what you need to know to make the best out of a totaled car.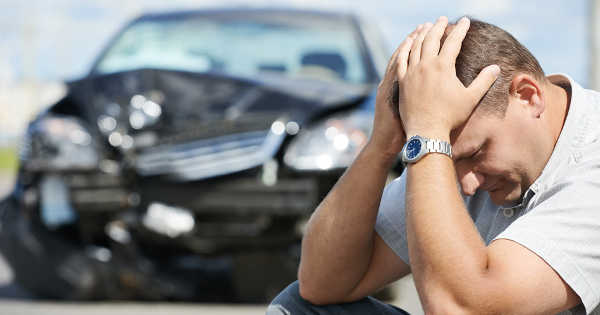 Car accidents are never a good thing. They're especially bad when your car is undriveable. When a car's damages are beyond repair, it's considered a total loss. That means the cost to repair the vehicle is close to or higher than its value.

If your car is totaled in an accident, insurance pays you for the car's estimated value. But there are several different methods insurers use to estimate the price of a total loss car. There are also several steps you can take to be sure that your car gets an accurate valuation.
How Insurance Decides That a Car is totaled
Here's the basic gist: when the cost to repair a car comes close to the car's value, it's probably totaled. However, some states have specific rules for totaled cars. Each insurance company uses their own approaches, as well.
Calculate the Car's Value
First, it's important to determine your car's value. Insurers use actual cash value, also known as fair market value. This number is essentially the amount your car (before the accident) would cost in an open market. In other words, it's the cars replacement cost, minus depreciation. As an example, here's how GEICO determines a car's market value:
Assess recent sale price of similar vehicles in your area
Account for mileage and existing damage
Consider vehicle options and add-ons
On top of that, GEICO and other insurers use their own valuation software. These are similar to Kelley Blue Book or Edumunds. 
Calculate the Cost to Repair the Car
Once the insurer determines a pre-accident market value for your vehicle, it's time to assess the repair cost. First, the insurer will connect you with a claims adjuster. They will assess the damage and estimate the cost of repair. 
Insurance companies also use software to price a repair. Mitchell Estimating, for example, has extensive information on parts and labor costs for thousands of cars.
Once the insurer establishes the value of your car and the cost of damages, it's time to decide if the car is totaled. These are the two most common methods to determine if a car is totaled:
Percentage of ACV or Total Loss Threshold
Insurers will automatically declare a car totaled if the damage exceeds a set percentage of the cars actual cash value. That percentage – known as the Total Loss Threshold (TLT) -- is usually dictated by state law. In many states, it's 75 percent – sometimes referred to as the ¾ ratio. As an example, let's pretend your car is worth $20,000. If the cost to repair the damages is $15,000 or higher, your car is totaled. If the damages are less than 75 percent of the car's market value, it's repairable.

The 75 percent rule isn't a guarantee. Each state has different requirements. In Texas, for example, the damage threshold is 100 percent. That means the repair cost must meet or exceed the car's actual cash value.
Total Loss Formula
In states with no TLT requirements like Arizona, insurers may use an equation to determine a car's reparability. This is the basic equation: cost of repair + salvage value > actual cash value. If the cost to repair the car plus its salvage value is greater than the car's initial market value, it's considered a total loss. For more information on salvage cars, read our article on how to insure a salvaged vehicle.
What Happens Next
Once the insurer declares your car totaled, it's time to talk payouts. Your payout depends on how the insurer and state handles a totaled car. It also depends on the extent of damage, and the cost of repairs. There are a few important factors to consider:
Who is at fault? Was the accident caused by you, or another driver? In other words, is the payout handled by your insurer, or someone else's? Negotiating with another person's insurer can be difficult. They will assess the damage and make an offer. You will need to do your due diligence. Don't accept any payout without first checking the insurer's math to make sure you're getting a fair offer.
Are you covered? If you're at fault for the accident, hopefully you have more than legal minimum insurance coverage. Minimum coverage levels do not include collision coverage. When you cause an accident, collision coverage pays for damages to your cars. That means that if you cause an accident and you don't have collision coverage, you're responsible for the cost of repairing your car.
Payout: There are a few different approaches to your reimbursement. These depend on your state and insurance company. As an example, these are the reimbursement options for a totaled car in Washington state:

Replace your car with an available and comparable vehicle
Offer you a cash settlement based on the actual cash value of comparable cars in your area
Offer you a cash settlement based on alternate appraisal methods, like Kelly Blue Book

Is your car paid off? Hopefully you have full ownership of the car. If you still owe money on it, you might find yourself in a tough situation. Insurance companies pay the market value of the car. Let's imagine you bought a $20,000 car on a loan. A year later, it has a resell value of $15,000. But you still owe $17,500 on the loan. If your car is totaled, your insurer will cut you a check for $15,000. You owe the lender $2,500, and you no longer have a car. It's a tough situation, and it's why gap insurance exists. Gap insurance covers the difference between what you owe on the car, and what it's worth.
What happens to the car? If you accept the claim settlement offer, the insurance company takes ownership of your car. They have, in effect, purchased the car from you with their settlement. The car is usually sold to a salvage yard, where it is auctioned, scrapped, or repaired.

But what if you want to keep the car and repair it yourself? Some people have sentimental feelings for a car, or they believe the car is more valuable than the insurer says. Whatever the reason, it's possible to buy back your car from the insurance company. If you decide to keep the car, the insurance company will deduct the salvage value from the payout. The salvage value is the amount that a scrap yard will pay for the vehicle.
Do You Disagree with the Insurance Company's Decision?
Disagreements between policyholders and insurers are common. There is an element of subjectivity when valuing a car, so disputes are natural. This is especially true if you have an unusual or collector's car. Here's how you can fight your car insurance company on a totaled car:
Don't settle: The insurance company's settlement offering is negotiable. You don't have to accept their first offer.
Get the paperwork: The insurance company will present you with an offer for your car's damages. Ask them for a total loss report. This document will outline your estimated damages, your car's market value, and comparable auto data.
Do the math: Once you have the total loss report, double check their math. Did they give your car a fair market value? Is the damage estimate accurate? You can use a valuation tool like Kelly Blue Book to gauge their findings.
Get estimates: It's important to find out how much the car repairs will cost. If you can, get at least one estimate from a reputable body shop in your area. Compare it to the insurance company's findings.
Hire an appraiser: If you think your insurance company is way off the mark, consider hiring an appraiser. This is a last-ditch effort, as appraisers aren't free.
Frequently Asked Questions:
Q: Can I keep my car if the insurance company totals it?
A: Yes. After it's totaled, you have the option to keep the car. The insurance company will subtract the salvage value from the car's market value. The salvage value is the amount a salvage yard will pay for the damaged car. If you keep the car, it will have a salvage title.
Q: What can I do if I disagree with the insurer's findings?
A: You can negotiate with them. Ask for a total loss report. It's a document that outlines their calculations. If you disagree with their valuation, you have a few options. You can use Kelly Blue Book, hire an appraiser, or get estimates from auto body shops. If there's a big discrepancy, your insurer may reconsider their findings.
Q: I owe money on a loan. Will the insurer pay it off?
A: Unfortunately, no. Your insurer will only pay you the car's current market value. That does not account for unpaid loans. Cars – especially brand-new ones – depreciate relatively quickly. If you owe money on your car and it's totaled, you're going to be in a tough spot. That's what gap insurance is for. It covers the gap between the car's value, and what you owe. It's especially important when buying a new car.
Q: How long does it take to get reimbursed for the car?
A: It depends on the insurer. It can take as little as a few weeks or as long as several months. Contact the insurance company. They can give you updates throughout the process.
Q: Is my car totaled if the air bags go off?
A: It's a popular misconception that a car is automatically totaled if air bags are deployed. That's because replacing air bags is costly. It includes the airbag itself, the sensors, and the system. Don't forget to add in the collision repairs.
The cost to replace an airbag ranges between $1,000 to $6,000. If you have an older car and the air bags deploy, it's probably going to be totaled. But with newer cars, replacing the air bags may be financially viable. Especially if the accident itself was minor.
QuoteWizard.com LLC has made every effort to ensure that the information on this site is correct, but we cannot guarantee that it is free of inaccuracies, errors, or omissions. All content and services provided on or through this site are provided "as is" and "as available" for use. QuoteWizard.com LLC makes no representations or warranties of any kind, express or implied, as to the operation of this site or to the information, content, materials, or products included on this site. You expressly agree that your use of this site is at your sole risk.