"What? No way! Clearly, these people have never driven through the nightmare that is Elm Street." After six years, we've heard it all. No matter where they actually rank on our annual list of Best and Worst Drivers by State, everyone thinks their state has the worst drivers.
We analyzed over 2 million insurance quotes to find out which states have the worst drivers in America and which have the best. Drivers were evaluated on four factors to determine overall driving quality.
Those factors include:
Accidents
Speeding tickets
DUIs
Citations
States that are considered the worst had the highest numbers of driving incidents, while states with the lowest numbers of incidents are considered the best.
Iowa
Iowa doesn't just have the worst drivers in America, they also went pretty quickly in the wrong direction. In just one year, Iowa went from being the 23rd best driving state to the worst. Iowa became the worst by ranking high in nearly every statistical category in 2021. The state has the 12th-highest number of accidents, sixth-highest number of DUIs, fifth-highest number of speeding tickets and second-highest number of citations.
Add it all up and Iowa drivers could soon be paying more for their car insurance. That's because risky driving can lead to big changes in what you pay for coverage.
North Dakota
Nobody gets more tickets per capita than North Dakota. The state may have the second-worst drivers, but they ranked number one in citations. On top of all those tickets for texting while driving, not wearing a seatbelt and other traffic offenses, North Dakota also had the fifth-highest number of speeding tickets and the third-highest number of DUIs in 2021.
Virginia
Virginia drivers don't really stand out in any particular category. They're just kind of equally bad in all of them. Virginia ranked seventh in citations, 11th in speeding, 13th in accidents and 15th in DUIs. Virginia drivers are getting better, though: Last year we found that Virginia drivers were the second-worst in the nation.
California
It isn't really a huge surprise that California has the fourth-worst drivers in the nation. After all, four California cities ranked in the top 10 on our annual Best and Worst Drivers by City list. California drivers had the fourth-highest number of accidents and citations, the fifth-highest number of DUIs and the 37th-highest number of speeding tickets. Our guess is that they just can't speed because of the traffic.
Alaska
Alaska? Honestly, we were pretty surprised by this one. Because even though there are fewer than two people per square mile, Alaska drivers ranked relatively high in several categories. Alaska had the 20th-highest number of accidents, 13th-highest number of DUIs, 10th-most speeding tickets and the eighth-most citations.
New Hampshire
New Hampshire has the best drivers in the nation. And they made some major moves to take over the top spot, jumping up sixteen places from their 2020 rank. New Hampshire has low numbers of citations, speeding tickets, accidents and DUIs. The Granite State ranked 40th in speeding (lower is better), 42nd in accidents, 46th in DUIs and 49th in citations. Now, if they could just work on putting on their seat belts.
West Virginia
West Virginia was number one in 2020, but this year, drivers in the Mountain State are the second-best in the country. Like New Hampshire, West Virginia drivers have low numbers of DUIs (42nd overall), citations (44th) and accidents (49th). The only thing that really hurt West Virginia is speed. Drivers in the state rank 38th when it comes to speeding tickets.
Oklahoma
Oklahoma drivers are good and getting better. Last year, Oklahoma ranked 10th on our annual list; this year, they take the third spot. To take over the top spot though, they'll need to work on some of their bad driving behaviors. Oklahoma ranked 35th in citations and 40th in DUIs but had the third-lowest numbers of both accidents and speeding tickets.
Kentucky
Kentucky drivers continued their climb up our annual rankings this year. The Bluegrass State was eighth in 2020 and now ranks fourth. Drivers here do well in all but one statistical category. Kentucky ranks 41st in speeding, 46th in accidents and 48th in citations but struggles with a relatively high number of DUIs. We found that Kentucky had the 19th most DUIs.
Illinois
Illinois just squeaked into the top five this year. The state was seventh in 2020 but managed to move up because of some impressively low numbers. Illinois ranks 45th in both accidents and DUIs and 38th in citations. The only thing holding Illinois back in their race to the top is their racing on the road. The Prairie State got the 25th most speeding tickets.
The best and worst cities by category
Accidents
Drivers in these states may not be the worst drivers overall, but they do get in the most accidents. Tennessee takes the top spot, as drivers in this state got in more accidents than any other state. Michigan had the lowest number of accidents.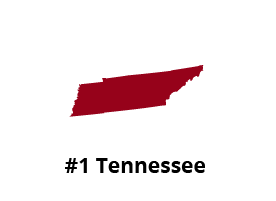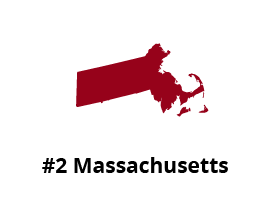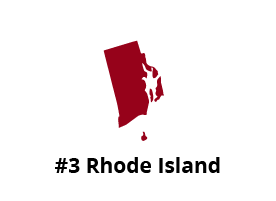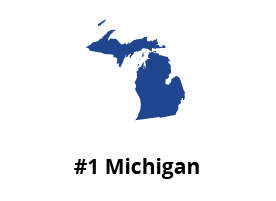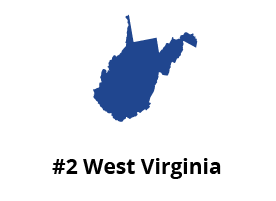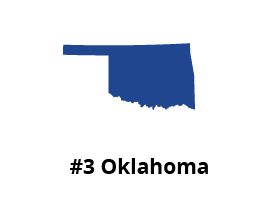 Speeding Tickets
Not only do drivers in these states speed the most, but they also get caught doing it. Hawaii had the highest number of speeders overall. New Mexico drivers got the fewest speeding tickets.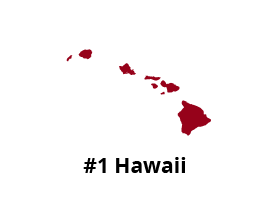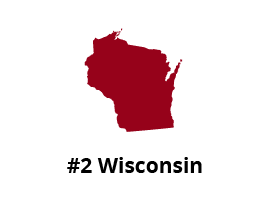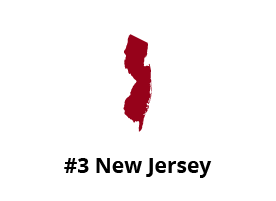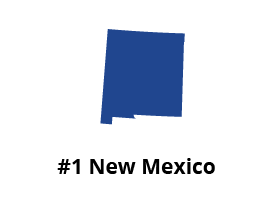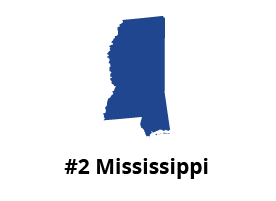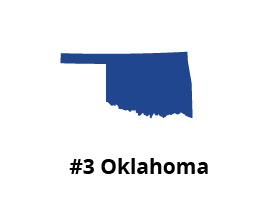 DUIs
Drivers in these states got the most DUIs. Colder northern states seem particularly prone to DUIs, as three of the top five states are in the northern midwest. New York had the fewest DUIs.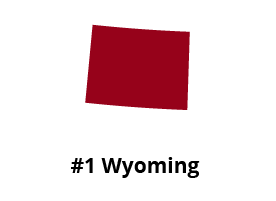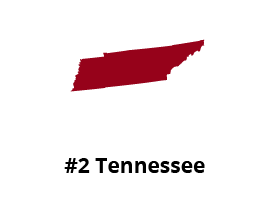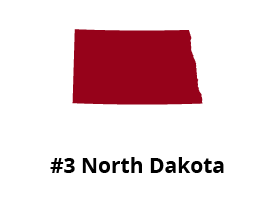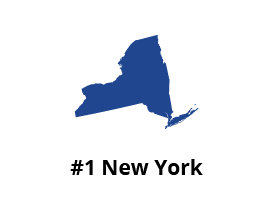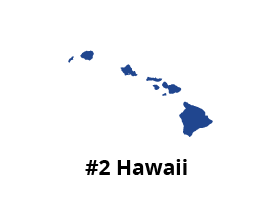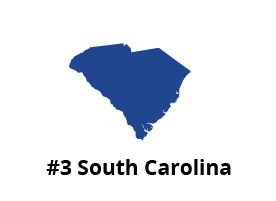 Citations
The most common citations we see are for things like texting while driving, not wearing a seat belt and failure to signal. But while these citations may seem relatively minor, they are bad driving habits that can lead to bigger problems. Tennessee had the lowest number of citations.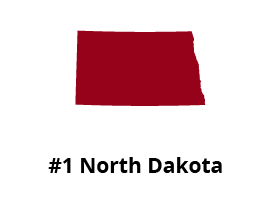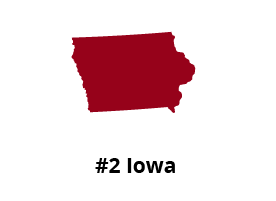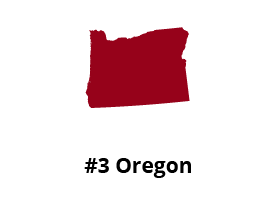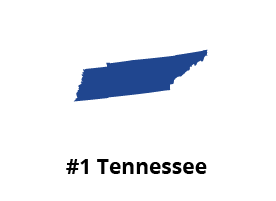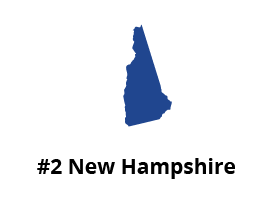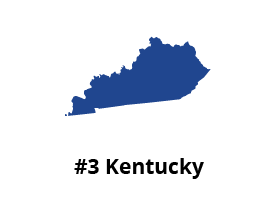 Methodology
The QuoteWizard research team evaluated driver quality from all 50 states. We analyzed 2021 data from millions of insurance quotes from drivers in each state using QuoteWizard.com. We used a composite ranking system to rank each city for their rate of incidents. Incidents include accidents, speeding tickets, DUIs and citations. Cities considered the worst drivers had the highest rates of incidents among drivers.
QuoteWizard.com LLC has made every effort to ensure that the information on this site is correct, but we cannot guarantee that it is free of inaccuracies, errors, or omissions. All content and services provided on or through this site are provided "as is" and "as available" for use. QuoteWizard.com LLC makes no representations or warranties of any kind, express or implied, as to the operation of this site or to the information, content, materials, or products included on this site. You expressly agree that your use of this site is at your sole risk.