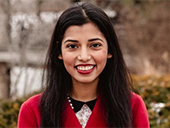 Hira Tanweer
Insurance Analyst
Expertise

Home insurance and renters insurance

Education

University of Illinois at Urbana-Champaign (BS in Advertising)

Featured on

The Denver Post, Denver Business Journal, Nashville Business Journal
Hira Tanweer has been an insurance analyst for QuoteWizard since early 2021. She specializes in home and renters insurance, and she enjoys analyzing website analytics to help identify and implement solutions that will create positive change for visitors to QuoteWizard.com. Her work has been cited by The Denver Post, Denver Business Journal and Nashville Business Journal.
All articles by Hira
GEICO Insurance Review
GEICO offers the benefits you expect from a large insurance company and is a reliable choice.
Comparing Allstate, GEICO, State Farm, Progressive, and AAA Home Insurance
Can't decide where to get home insurance coverage? We reviewed five major providers to find the best home insurance companies.
Cheapest Renters Insurance Companies in 2023
Looking for low-cost renters insurance for your apartment or home? We can help you find the most affordable option.
Does Renters Insurance Cover Moving?
If you have renters insurance and are planning on moving, find out what your policy does and does not cover.
How Does Renters Insurance Cover Theft?
If you rent and are a victim of theft, are you covered for the loss? Learn here what theft renters insurance covers.
How Much Does Renters Insurance Cost? (2023 Rates)
Renters insurance is relatively affordable, costing an average of about $18 a month, or $214 a year.
Does Renters Insurance Cover Flooding?
Your renters insurance policy does not cover damage caused by flooding. We can help you get the flood coverage you need.
Renters Insurance and Self-Storage Units
If you're renting a storage unit, there are several ways to protect your belongings if they are stolen or damaged.
How ISO Fire Ratings Affect Your Home Insurance
ISO ratings measure a community's fire preparedness in the case of emergency, which can affect your home insurance rates.
Does Homeowners Insurance Cover Water Damage?
Water can do significant damage to your home quickly. Learn here when home insurance does and does not cover it.
When to Hire a Lawyer to Improve Your Home Insurance Claim Settlement
If you filed a home insurance claim and weren't happy with your insurance company's decision, you can hire a lawyer to try to improve your settlement.
Who Gets the Insurance Claim Payout on a Mortgaged Home?
If you mortgage your home and file a home insurance claim, the money may not go directly to you from your insurer.
Does Home Insurance Cover Natural Disasters?
Homeowners insurance covers some natural disasters, but not all. Find out when your insurance can step in to cover you after a natural disaster.
What Happens If My Home Insurance is Cancelled or Not Renewed?
We can help you learn what to do if your homeowners insurance policy is cancelled or not renewed by your provider.
Smart-Home Technology and Homeowners Insurance
Our homes are more 'connected' than ever before, but what does that really mean for you, your wallet, and your home insurance? Read on to find out.
How and When to File a Home Insurance Claim
Knowing what to do when you have to file a home insurance claim can make a difference in how successful the claim is.
Homeowners Insurance Cost Factors
Home insurance rates are based on a variety of factors. Insurance companies weigh these factors differently when determining your rate.
How Much is Flood Insurance in Louisiana?
Flood insurance in Louisiana costs an average of $62 a month. We can help you understand what it costs and covers.
Understanding Short-Term Renters Insurance
Standard home insurance doesn't provide much coverage for short-term rentals. Here's how you can protect your property.
Cheapest Homeowners Insurance Companies (2023)
Getting affordable coverage for your home can give you peace of mind without breaking the bank.
How Much Is Flood Insurance in Texas?
The average cost of flood insurance in Texas through the National Flood Insurance Program (NFIP) is $704 per year.
How Much Is Flood Insurance in Florida?
The average cost of flood insurance in Florida is $716 a year, which is $135 less than the national average. Find out how much you can save when comparing quotes.
How Much Is Flood Insurance in 2023? Averages by State and Flood Zone
The average cost of flood insurance through the NFIP is $851 per year, but the amount you pay depends on your location.
How Much Is Flood Insurance in California?
If you live in California, floods are a major threat. Learn here how flood insurance can help and if you need it.
Does Homeowners Insurance Cover Roof Leaks?
Whether your home insurance will cover your leak depends on how the leak was caused. Read on to see if your home insurer will repair or replace your roof after a leak.
Best Home Insurance Companies of 2023
Our study of the best homeowners insurance companies can help you find the right coverage for you at an affordable price.
Best Home Insurance for Senior Citizens
Seniors have special needs for their home insurance. This guide will help you understand how to get your best coverage.
Shopping For Home Insurance 101
Whether you move to a larger or smaller house, relocate to a new area, or are just unsatisfied with your current premium, you'll likely need to review your homeowners insurance coverage.
Is Homeowners Insurance Required?
There's no law that says you need home insurance, but your mortgage provider will probably require you to get coverage.
Average Cost of Condo Insurance (2023)
Based on our research, condo insurance costs $511 a year on average, but rates vary depending on your location and coverage amount.
How Much Does Homeowners Insurance Cost?
The average cost of home insurance is $1,903 per year, according to our study of all 50 states.
How Much Is Flood Insurance in New Jersey?
Flood insurance in New Jersey costs an average of $78 a month. We can help you understand what it costs and covers.
Does Home Insurance Cover Plumbing Repairs?
Home insurance covers a lot of plumbing damage, but only if it's sudden and accidental — and it is not without limits.
Does Homeowners Insurance Cover Foundation Issues?
Your house's foundation is covered by home insurance, but there are exclusions. Find out what types of foundation damage home insurance covers.
What is Homeowners Personal Property Insurance?
Personal property insurance covers your belongings from theft, fire and many other threats. Learn what's covered here.
Is Wind Damage Covered by Homeowners Insurance?
Homeowners insurance typically covers most types of wind damage, but there are exclusions.
Do I Need Landslide Insurance?
Homeowners insurance doesn't cover landslides, but another type of insurance may protect your home from landslides.
Homeowners Insurance Coverage for Tree Damage and Removal
Home insurance covers tree damage and removal under certain conditions. We can help you learn the specifics.
What Happens to My Homeowners Insurance Policy When I Move?
Moving to a new home is a hassle as it is. We can help you learn about what to do with your old home insurance policy.
Best Mobile Home Insurance
Mobile home insurance protects your investment, but it can be tough to get coverage for older homes. Find out how you can insure your mobile home.
How To Get Tsunami Insurance
Tsunamis aren't common, but when they do happen, they usually cause a lot of damage. Here's how you can protect yourself, your home, and your car.
Hurricane Insurance: How to Cover Your House
Proper hurricane insurance coverage requires a few different policies. Learn how to protect your house from a hurricane.
How Do Home Insurance Deductibles Work?
Your deductible affects how much your home insurance costs. Here's what you need to know to pick the right deductible.
Homeowners Insurance Riders: How to Cover Your Jewelry and Other Valuables
Insurance riders can help protect your most valuable items. Here's when to add one to your home insurance policy.
Actual Cash Value vs. Replacement Cost
Actual cash value and replacement cost home insurance policies pay out very differently. That difference can save you money.
Car Broken Into: What Does My Car Insurance Cover?
If someone broke into your vehicle, your insurance company should pay for damages to your car if you have comprehensive coverage.
What to Do if Your Car Insurance Claim Was Denied and Reasons it Was Denied
Car insurance companies can and do deny claims. Find out how to prevent it from happening to you, and what you can do if your claim is rejected.
Can Car Insurance Companies Deny Coverage?
A car insurance company can deny you coverage for getting into accidents, having a DUI on your record and more. Car insurance companies can also cancel or not renew your policy for similar reasons.
How Much Time Do You Have to Make a Claim After a Car Accident?
The time limit to file a claim depends on your insurer and the state you live in. The quicker you file it, the better.
What Is Mechanical Breakdown Insurance (MBI) and What Does it Cover?
Mechanical breakdown insurance covers mechanical failures unrelated to a car accident or wear and tear.
How to Get Low-Income Car Insurance
If you're looking for low income car insurance, government programs, discounts and less coverage can help drive your car insurance premiums down.