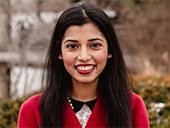 Hira Tanweer has written and edited different types of content since graduating from the University of Illinois at Urbana-Champaign in 2017. She has experience writing content for websites and social media. She has also worked with companies in many different industries and has gained knowledge of those industries by doing a lot of research. Since joining QuoteWizard, she has written articles about the auto insurance industry. Hira currently serves as one of the site's producers of insurance content.
Articles By Hira
How Much Does Renters Insurance Cost?
Renters insurance is relatively affordable, costing an average of about $15 a month, or $179 a year.
When to Hire a Lawyer to Improve Your Home Insurance Claim Settlement
If you filed a home insurance claim and weren't happy with your insurance company's decision, you can hire a lawyer to try to improve your settlement.
How and When to File a Home Insurance Claim
Knowing what to do when you have to file a home insurance claim can make a difference in how successful the claim is.
Homeowners Insurance for Older Homes
If you own or are thinking of purchasing an older home, there are a few things to consider when it comes to insurance, particularly higher premiums.
When Not To File a Homeowners Insurance Claim
If you've already filed a homeowners insurance claim recently, or the cost of the damage is small or close to your deductible amount, then you should consider paying out of pocket. The deductible and the potential rate increase may make a claim not worth it.
Home Insurance for Senior Citizens
If you're a senior citizen, you may have special insurance concerns to consider when choosing a home insurance policy.
Car Broken Into: What Does My Car Insurance Cover?
If someone broke into your vehicle, your insurance company should pay for damages to your car if you have comprehensive coverage.
What to Do if Your Car Insurance Claim Was Denied and Reasons it Was Denied
Car insurance companies can and do deny claims. Find out how to prevent it from happening to you, and what you can do if your claim is rejected.
How to Get Low-Income Car Insurance
If you're looking for low income car insurance, government programs, discounts and less coverage can help drive your car insurance premiums down.
What Is Mechanical Breakdown Insurance (MBI) and What Does it Cover?
Mechanical breakdown insurance covers mechanical failures unrelated to a car accident or wear and tear.
How Much Time Do You Have to Make a Claim After a Car Accident?
The time limit to file a claim depends on your insurer and the state you live in. The quicker you file it, the better.
Can Car Insurance Companies Deny Coverage?
A car insurance company can deny you coverage for getting into accidents, having a DUI on your record and more. Car insurance companies can also cancel or not renew your policy for similar reasons.