Tips For Handling Home Insurance Claims
For most people, insurance is something they purchase but hope to never use. Sadly, we're not all so lucky. Storms come, accidents happen, and fires start.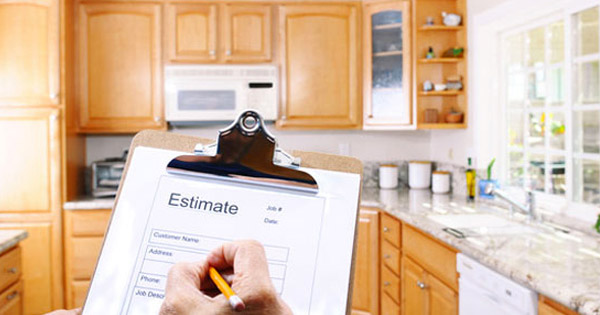 When that time comes, you should be prepared to file a homeowners claim and follow it through to its conclusion. Ideally, you're reading this guide before disaster strikes so you can take steps to make the claims process easier. It could also make things less mystifying in advance. But even if that time is now, you'll learn something and avoid making costly mistakes when filing a claim.
Consider Whether You Should File a Claim at All
Your first step should be to wonder, "Do I really need to file a claim for this?" Small home problems are known as "incidentals" by many insurers. These have the same deductible and potential to raise your premiums as a whole home replacement. Making frivolous claims or requesting claims that can't be honored trigger expenses that make claims cost more than they save. As for most things, there are right and wrong situations for filing an insurance claim.
In Connecticut, Minnesota, and Maryland, for instance, premiums can jump by as much as 21 percent for even one small claim. For someone paying a $1,000 annual homeowners insurance premium, that $210 could go towards saving up for repairs.
Every single claim you make during a seven-year period is stored within a database. This database is called the Comprehensive Loss Underwriting Exchange, or CLUE. Making three or more claims in a short period like three years can flag you as high risk. This will make your home insurance premiums go up.
Save yourself some trouble. Keep your deductible higher than $2,000 and save up for emergencies instead using your insurance for minor issues.
Raising your deductible can also lower your rates. Find out how much you could save when you compare quotes from several different insurance companies.
Be Familiar with Your Policy
Review your policy every year or every time you switch carriers. Look on the declarations page to find out the types of incidents that are covered. This page also has the the maximum value you can get from a claim. Before filing a claim, take the time to look at your policy and see if your problem is covered. And also make sure you're paid enough for it to be worth a premium increase.
Be careful about asking an adjuster to come to your home. If it your claim cannot be covered, it still counts as an official filed claim in your CLUE record. Your agent has the right to open an official file even if you're just asking questions about a potential claim. Keep your claim history low by avoiding uncovered claim requests and emphasizing to your agent that your questions are theoretical.
Also be aware of whether or not your policy covers actual cash value or replacement cost. The difference could be in the thousands.
Know a Licensed, Reliable Contractor with a Good Reputation
You'll want only the most reliable contractor to perform repairs on your home after it's damaged. Try to seek one out before anything happens to your house. This will ensure that you get the best work possible when the time comes.
Waiting until there is a hole in your home could make the search more difficult. After major storms, the best contractors will be booked up. They may not be in the mood to entertain bid requests from unfamiliar clients.
Plus, having a regular contractor could help you stay on top of maintenance. And that could lessen the chance of damage to your home in the first place.
Use Your Preferred Contractor for a Repair Estimate
A dependable contractor will be able to make an accurate estimate, then perform the work correctly both on-schedule and on-budget. Untested contractors may make a bid for repairs which you'll get a settlement check for. But later on they realize the job will cost more than they thought. You could end up having a home lien or paying out of pocket if you've already accepted an insurance settlement.
If you wait for the claims adjuster, they may assess your repair costs based on lowball bids. The adjuster could also miss some of the damage or underestimate the extent of necessary repairs.
Call your preferred contractor to come out for an inspection before the adjuster gets there. Ask them to put their detailed assessment in writing to help strengthen your claim. You may want to have the contractor make an estimate to see if a claim will be worth the money. Just be prepared to explain to your insurer why they were not the first to know about your damage.
Call the Police When Necessary
If you've been the victim of theft, or your property damage was the result of criminal activity, call the police. Waiting to file a police report could place your claim under suspicion or slow it down. Get a copy of the police report and find out to reach the responding officer or their department. You may need to ask follow up questions.
In scenarios like the one above, it's helpful to know whether or not a claim should be filed.
Take Photos of the Damage
Your first step after calling your insurer and your contractor should be to begin documenting the damage as-is. Take clear, well-lit photos from as many angles as possible. Use a ruler or a dollar bill to give a sense of scale to close up pictures like hail damage. And use wide shots to give an idea of where the damage is located relative to other rooms.
Using video can also help rule out any ambiguity for the accuracy of your photos.
Get in Touch with Your Mortgage Lender
Your mortgage lender will likely be part of the settlement process if you don't own your home in full yet. Often, they'll hold the insurance settlement in escrow. They'll release it in installments to ensure that the homeowner is actually using the money to repair the home.
Ask your lender how they handle insurance claims. Call them any time you need to open a new claim for property damage.
Be Present During the Adjuster Inspection
After getting a contractor's estimate, be ready to give the adjuster in writing your personal assessment of the damage. You'll help make sure that they do not miss crucial details or underestimate the extent of the necessary repairs.
Be extremely careful about what you say to the adjuster, though. Never forget that they work for the insurance company and not for you. You want to avoid giving them information that'd allow them to reduce your claim or avoid paying it out altogether. Answer their questions truthfully and politely. But never tell them more than they asked so the insurance company pays for all or most of the claim. 
Most importantly, never admit fault! Saying things like, "We knew that tree would fall some day!" could make an adjuster to reduce your claim. They could even deny it outright.
Brace Yourself for a Fight
The moment you file a claim, you and your insurer are adversaries. Your carrier will want to pay the smallest amount possible, and you'll want the highest amount. This fact is not meant to scare you. But it can inform your decisions or help explain much of your insurer's behavior.
Those that have friendly insurers should count themselves lucky. Even then, the company has the right not to renew your policy for almost any reason following a claim.
Never be hostile with your insurer. But recognize that part of their job making it hard for you to receive a full claim.
Leave a Paper Trail
The key to making claims as painless as possible is airtight documentation.
Make note of relevant phone conversations, or better yet use email to communicate since it's verifiable by both parties
Save all receipts for expenses
Insist that your contractor's invoice be as detailed as possible, including labor charges and per-item material costs
Never pay in cash, especially for your contract work
If your policy covers living expenses, save receipts for associated costs while waiting for repairs like hotel rooms, babysitting, etc.
Document value of existing assets prior to the damage. For example, save your HDTV purchase receipt and your invoice from a flooring replacement
Obtain a copy of the police report, if applicable
For liability claims, have you and a witness write out narrative descriptions of the event in question
Never Accept a Settlement for Less Than You Deserve
Part of the terms of a settlement is that your claim is closed and you cannot legally contest it anymore. And the homeowners insurance claim process can go in or against your favor. Insurers sometimes try to wiggle out of full claims with lowball offers or pre-emptive settlement offers. This is to prevent you from discovering the full value you're owed.
The path of least resistance often ends up costing you more time and money in the long run. Be patient, be firm and realize that accepting a settlement is a permanent decision.
Consider Getting Outside Help
Public adjusters are third parties that can help you dispute a claim. Lawyers can also get involved if your insurer intends to drag out your settlement or deny you your fair share. Keep in mind that both of these parties should be licensed and have a good reputation. Also, keep in mind that you'll end up having to share your settlement with these third parties. This is often around 10 percent to 15 percent or higher.
Stay on Top of Your Claim
Do not let your claim fall by the wayside. Your insurer should resolve the process in a timely manner. Follow up around once a week, and have your claim number and your adjuster's name ready.
Also make sure to be aware of any deadlines, required forms or other actions. Failing to keep up with your obligations could jeopardize your entire claim.
Use an Insurer with a Good Reputation
Before you ever need to file a claim, find a homeowners insurance carrier with a reputation for great customer service. Companies like Amica, USAA and Auto Owners have glowing reviews from customers who had their claims honored quickly. And with as little hassle as possible.
Remember that the cheapest insurer isn't always the best. Using QuoteWizard's online quote request form, you can find the best price, the best coverage, and the best service.
References:
QuoteWizard.com LLC has made every effort to ensure that the information on this site is correct, but we cannot guarantee that it is free of inaccuracies, errors, or omissions. All content and services provided on or through this site are provided "as is" and "as available" for use. QuoteWizard.com LLC makes no representations or warranties of any kind, express or implied, as to the operation of this site or to the information, content, materials, or products included on this site. You expressly agree that your use of this site is at your sole risk.