Homeowners Insurance and Common Natural Disasters
Every region of the USA has natural disasters. Learn how homeowners insurance protects you from severe weather and catastrophic events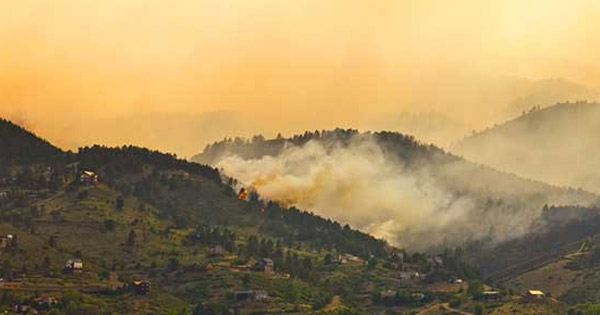 Natural disasters hit every region of the United States. In the north, there's snow and earthquakes.
The plains have tornados and floods. While the coasts deal with hurricanes and tsunamis.
If you own a home, it's important to confirm you're properly insured. Don't make the mistake of assuming you're covered.
The average American has less homeowner's insurance than they need. According to United Policyholders, two-thirds of U.S. homeowners are underinsured for adverse weather.
Pacific States
The Pacific Northwest has experienced earthquakes, tsunamis, volcanoes, wildfires and high winds. How can you protect your home from these various disasters?
Earthquakes
Earthquake damage isn't covered by standard homeowner's insurance policies. Today, those policies are based on a variation of the standard form, HO-3.
According to Dan Wade, staff attorney for United Policyholders, "The more recent versions of the HO-3 have very limited coverage for household water damage--leaks and pipes. And expressly exclude coverage for a flood event and any type of earth movement." Like exactly what happens during an earthquake.
This limited coverage wouldn't be enough to repair or replace an average home.
Let's say the replacement cost for your home is $300,000. And your deductible is 10 or 25 percent. Damage would need to exceed $30,000 or $75,000 before earthquake insurance kicks in.
And you'd still be out the deductible. Assuming you're able to obtain earthquake coverage.
Insurance options are limited if your home is close to a fault line. Or it sits on certain soil types. Companies don't want to insure those homes due to extreme risk.
If earthquake insurance is available, you'll jump through hoops to qualify. Including a property inspection for proper use of strapping guards. And proof your home has been bolted to its foundation.
This proof could cost as much as $6,000. It depends on where you live, the size and style of your home.
Tsunamis
Standard homeowner's policies won't cover for a tsunami. If you live near water, consider getting a stand-alone policy that will.
You can purchase one through the federal government. They offer policies via the National Flood Insurance Program.
Thankfully, this type of policy is generally cheaper than earthquake-centric ones. And usually costs about $600 per year.
Make sure when you're shopping around that the policy doesn't include an "anti-concurrent clause". This clause limits coverage when two or more disasters occur. For instance, damage due to both wind and water.
Volcanoes
Volcanic events that occur to your house or condo are covered by most homeowner's insurance. Landslides, shock waves or tremors may not be.
For that type of coverage, earthquake specific policies are best.
Wildfires
Wildfire damage is covered by standard home insurance, too. Make sure your exact policy provides enough coverage.
Specifically, see if it'll allow rebuilding from the ground up. You don't want to be underinsured if your house is a total loss.
For underinsured homeowners, some end up living in rentals. They don't have enough money to rebuild a similar home.
Wade shares that "after the San Diego wildfires in 2003 and 2007, United Policyholders conducted studies. They found two-thirds of homeowners were underinsured by an average of over $100,000."
Additionally, many insurers require homeowners in forested or mountainous areas to take precautions. They like to see efforts against any wildfires that come their way.
These precautions can include replacing the roof with fire resistant materials. Or moving flammable items away from your home.
High Winds
While hurricanes are rare in the Pacific Northwest, winds reach over 60 MPH. Especially in the fall and winter months.
Most wind damage is covered by standard homeowner's policies. Check your "windstorm peril" section to ensure you're covered.
However, there are some exceptions. For example, a particularly strong wind storm fells trees in your yard.
There's no damage to your home or other structures. Unfortunately, that means you'll be on the hook for removal costs.
Great Plains
Good news to those of you who own a home or condo in any of the Great Plains states. Most likely natural disasters are covered by your typical home insurance policy.
Severe Thunderstorms
Thunderstorm damage isn't called out specifically in most homeowners insurance. However, damage caused by lightning or hail is.
John Doak, Oklahoma Insurance Commissioner, says, "Hail usually outweighs tornado damage. This occurs for both insurers and policyholders when it comes to losses."
Some exceptions, he adds, "are the large, violent, long-track tornadoes, such as the EF-5 twisters in 1999 and 2013. But, generally speaking, hail claims are usually costlier. They're more frequent and cover a much wider area than most tornadoes."
Tornadoes
According to the Insurance Information Institute, about 1,200 tornadoes touch down in the U.S. yearly. Most do so within the boundaries of Great Plains states.
These twisters produce wind gusts as powerful as 200 miles per hour. This can lead to an enormous amount of property damage, too.
Just like with high winds, though, homeowners insurance usually addresses destruction caused by tornadoes.
Granted, it'll only cover up to the limits chosen when you bought your policy. Now's the time to make sure they're up to snuff. If they're not, look into raising your coverage limits.
Adds Doak: "I would urge homeowners to review policies. Make sure they have replacement cost coverage on home, contents, and roof. Learning this fact after the loss can be devastating."
Doak also suggests reading through the covered peril and exclusion sections of your policy. "If there are only 12 covered perils in the policy, know that some companies offer up to 16 covered perils. Also, there's a policy that covers everything except what is specifically excluded.
Rocky Mountains
The states situated within this region are some of the most beautiful and majestic. Unfortunately, they also experience some of the most destructive weather.
And this weather is least likely to be covered by the average homeowner's insurance.
Floods
Floods are the most common of all natural disasters in the U.S. That could be a problem for homeowners who live in flood-prone regions.
Homeowner's insurance doesn't usually cover damage caused by flooding. Don't feel bad if this is the first you've heard of it.
United Policyholders' Wade says many Americans believe their basic home policy protects them from flood damage. This isn't the case.
Is your mortgage from a federally regulated or insured lender? Do you live in a high-risk area? Then you were required to buy flood insurance through the National Flood Insurance Program.
If you live in a lower risk area, you won't be forced to purchase it. Still, it's available if your community participates in the NFIP.
Mudslides
When you live near mountains, you can expect the possibility of landslides. Mudslides can be particularly dangerous during and after heavy rainfall.
And neither of these disasters is covered by a standard home insurance policy.
Flood insurance may have provisions for landslides. However, to ensure full coverage consider buying a mudslide- or landslide-specific policy.
Insurance that focuses on mudslides or landslides tends to be pricey. It can cost more than $1,000 per year, depending on the value of your home. This according to a recent NPR article.
It can be tough to find. Many insurers won't sell policies to people who live in high-risk areas. Or areas that previously have been hit by either of these catastrophes.
Want to buy a landslide or mudslide policy? Use our handy quote request form to compare homeowners rates from top companies.
Upper Midwest
The Upper Midwest experiences cold temperatures and snow. They also have occasional tornadoes or floods.
Cold temps and snow can inflict a lot of pain and suffering on a house. And can be expensive to repair if not properly insured. A few cases in point:
Cold Temperatures
When the temperature drops below freezing, pipe can burst. This can cause flooding and water damage.
If temps drop on a regular basis, you may want to consider beefing up your policy. We recommend purchasing flood insurance through the NFIP, if available.
Snow
Huge snow falls have been known to collapse roofs. Luckily, most homeowner's policies protect against this type of damage.
Blizzards usually come with high winds. Make sure your policy covers damage associated with them.
Two examples are ripped shingles from your roof or a tree that destroys your garage.
Northeast
Do you own a home in the Northeast? If so, the biggest threats are floods, hurricanes, snow, and strong winds.
Three of those four perils are discussed earlier in this article. We'll address hurricanes in the following section.
Southeast
Floods, hurricanes, thunderstorms, and tornadoes are all relatively common in the Southeast region.
As previously discussed, thunderstorm or tornado damage will be covered by a typical homeowner's policy.  You'll need to have a flood policy for repairs tied to flood damage.
What about hurricanes? Here's some relevant information:
Hurricanes
Southeastern states are at risk for hurricanes from June to November. Insurers limit their risk by using percentage deductibles based on your home's value.
Let's say you insure your home for $200,000. And it has a 5 percent deductible.
That means you'll be paying the first $10,000 for repairs. After that, your insurer will begin to pay the claim.
Also, it isn't unusual for these kinds of deductibles to be divided into two separate categories. One focusing on hurricane-specific damage and the other tied to storms or events that involve heavy winds.
And don't forget: a basic homeowner's policy won't cover flood-related damage. That's true even if the flooding is caused by or happens during a hurricane.
"Sometimes flood water destroys a home during a hurricane instead of the wind," says Florida Chief Financial Officer Jeff Atwater. "Either a separate flood policy or an endorsement to add flood as a covered peril, must be purchased to have coverage."
Sinkholes
These geological features fall into the same category as earthquakes and floods. Don't count on your insurance provider to pay for this type of loss.
Things are different if you live in Florida. If that's the case, standard homeowner's policies will refund for damages related to "catastrophic ground cover collapse."
Also, insurers in Tennessee have to make sinkhole coverage available to customers for an additional price.
Southwest
Earthquakes, floods, thunderstorms, tornadoes, and wildfires occur in the Southwest U.S. All of these disasters have been covered in previous sections.
In summary, review your current homeowner's policy. Keep in mind the area you live in. And the kind of exposure(s) you have.
Check out other insurance companies, especially if you're not happy with your current insurer. Are rates too high? Is the amount of coverage sufficient for your needs?
References:
QuoteWizard.com LLC has made every effort to ensure that the information on this site is correct, but we cannot guarantee that it is free of inaccuracies, errors, or omissions. All content and services provided on or through this site are provided "as is" and "as available" for use. QuoteWizard.com LLC makes no representations or warranties of any kind, express or implied, as to the operation of this site or to the information, content, materials, or products included on this site. You expressly agree that your use of this site is at your sole risk.