What is Mechanical Breakdown Insurance (MBI)?
Find out how much Mechanical Breakdown Insurance costs, if you need it and how it differs from extended car warranties.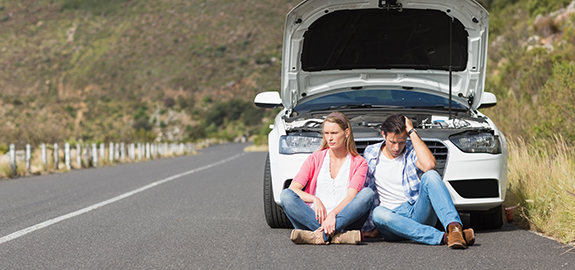 Mechanical Breakdown Insurance (MBI) is a type of auto repair insurance that covers expenses for repairs unrelated to a car accident. Mechanical Breakdown Insurance can be purchased as additional coverage from your car insurance company. You can also purchase similar coverage through your car dealership called an extended warranty. Either way, in the case of a mechanical breakdown, you have several coverage options.
Does car insurance cover breakdowns and major repairs?
Your standard auto insurance policy doesn't cover repairs to your car after a breakdown. That's where Mechanical Breakdown Insurance comes in.
MBI covers damages to your car that aren't caused by collision, like faulty brakes, a busted engine part or a transmission problem. You purchase Mechanical Breakdown Insurance as an endorsement to your existing insurance policy or separately.
If you have an MBI policy and need to get your car repaired after a busted engine, blown transmission or more, your insurer will reimburse you when you file a claim. However, routine maintenance or repairs from poor maintenance aren't covered. Your collision or comprehensive coverage will generally cover any damage caused by a car accident.
Mechanical Breakdown Insurance vs. Extended car warranty
Mechanical Breakdown Insurance and extended car warranties are similar, but not the same. Unlike Mechanical Breakdown Insurance, extended car warranties are paid upfront when you first purchase your car. MBI policies are paid out in installments, like an auto insurance policy. Extended warranties also tend to control where you can bring your car in for repairs. Whereas most MBI policies allow you to use the repair shop of your choice. Usually, MBI costs less than purchasing an extended warranty from the dealership. Also, because MBI is added to your existing auto policy, it's regulated through the insurance industry.
What is covered with MBI?
These are some examples of typical repairs you can expect to be covered by your MBI policy:
Exhaust
Brakes
Engine parts
Technical components
Transmission
Fuel system
Cooling systems
Steering
Suspension
What isn't covered with MBI?
Your MBI won't offer coverage for maintenance, accident damages and wear and tear. That means you may have to pay out-of-pocket for these repairs:
Tire repairs or rotations
Tune-ups
Oil changes
Should I get Mechanical Breakdown Insurance?
If you're wondering whether MBI is worth purchasing, consider how likely it is that your car experiences a breakdown that costs more than your combined deductible and plan price. For example, most MBI plans have a $250 deductible, and your plan price could be $50 per year. If your plan covers your car for five years, the breakdown would have to cost more than $500 to fix to be worth it, which is the combined cost of premiums and your deductible.
But breakdown costs can easily surpass that amount, with a blown engine costing around $2,000. If an expensive breakdown were to happen, you could save hundreds of dollars if you have MBI. Of course, whether you should get MBI also depends on other factors, like the type of car you own. If you have a car model that is prone to breakdowns, consider purchasing extra coverage. A car that is more expensive to repair, like a Tesla or BMW, will benefit from MBI more than a car that's inexpensive to fix, like a Honda or Toyota. Consider purchasing MBI if your car has high repair costs.
Mechanical Breakdown Insurance for used cars
If you have an older or used car, it's more likely to need major repairs at some point. Most auto insurance companies only offer MBI for new or leased cars, so if you have a used car, it may not even be an option. If you plan on keeping your car for a long time, you should consider purchasing MBI. However, certain auto insurance providers (like GEICO) only offer MBI for up to seven years or up to 100,000 miles.
Mechanical Breakdown Insurance cost
To add car repair insurance to your auto policy, it will cost you anywhere from an additional $30 to $75 per year. We found quotes in the Seattle area that listed MBI as an additional $38 per year, with a $250 deductible. Quotes were for a 2018 Honda Civic. Unlike standard auto insurance rates, MBI costs only depend on the year and model of your car, not factors like you driving history or credit score. Depending on your car, prices could vary.
GEICO Mechanical Breakdown Insurance
GEICO offers Mechanical Breakdown Insurance for new or leased cars with less than 15,000 miles and that are less than 15 months old. You can renew MBI through GEICO for up to seven years or up to 100,000 miles, whichever comes first.
Key points about MBI through GEICO:
You must pay a $250 deductible on a covered loss
Covers repairs to all mechanical parts except maintenance and wear and tear
You're charged a small premium per policy period instead of a large amount upfront
You can use the repair shop of your choice
Learn more about GEICO's MBI coverage: (800) 861-8380
QuoteWizard.com LLC has made every effort to ensure that the information on this site is correct, but we cannot guarantee that it is free of inaccuracies, errors, or omissions. All content and services provided on or through this site are provided "as is" and "as available" for use. QuoteWizard.com LLC makes no representations or warranties of any kind, express or implied, as to the operation of this site or to the information, content, materials, or products included on this site. You expressly agree that your use of this site is at your sole risk.