What to Do If You're Denied Car Insurance
Almost all states require you have car insurance before you hit the road. Here are some common reasons why you might be denied coverage.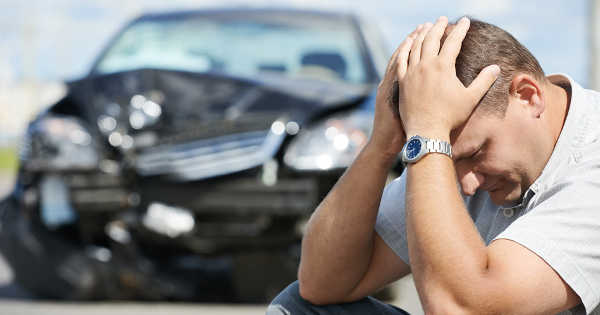 For most people, driving is a necessity in order to get to work, school, or both. And if you need to drive, car insurance is a must-have too. In fact, all states except New Hampshire require drivers to have liability insurance at a minimum.
Beyond that, many drivers choose to protect themselves with other types of auto insurance such as comprehensive, collision, and uninsured and underinsured coverage. But what happens if you're denied coverage you desperately need?
After all, besides being required by law, insurance can save you hundreds (or even thousands) of dollars a year if you get into a serious accident. While you may question why you're shelling out extra money every month, you'll be grateful you have coverage when your car gets broken into or you're involved in a crash.
Reasons You May Be Denied Car Insurance
Typically, people think if someone can't get car insurance it's because they're a high-risk driver. While that is a major possibility—whether they've had too many accidents, speeding tickets, DUIs, or a combination of some kind—a person's driving record isn't always to blame.
What are some other reasons you might be denied coverage?
You haven't driven in years, and don't have an insurance record. If you're a new driver, you're more likely to cause an accident
You live in a high-crime area where theft and vandalism occur often
You have a high-performance car that runs a big risk of being stolen
While laws vary by state, in general you can't be denied coverage for the following reasons:
Past criminal record
Age
Marital status
Gender
Mental or physical disability
Sexual orientation
Other reasons a company can't use to deny you car insurance coverage include your driving history and credit score.
"For automobile insurance in Maryland, an insurer cannot refuse to underwrite because of a claim, traffic violation, or accident that happened more than three years before the date of application," says Robert Baron, director of property and casualty complaints unit at the Maryland Insurance Administration. "Insurers cannot refuse to underwrite based on credit, but they can apply a surcharge or discount of up to 40 percent based on credit for new business only."
If you're unsure you've been denied coverage for an unlawful reason, contact your state insurance commissioner's office where you'll be able to file a complaint.
What if You Have Coverage and It Gets Canceled?
There's also the possibility that you already have insurance and you lose it. This can happen one of two ways. Your policy could be canceled or your insurer could decide not to renew your coverage.
If your insurer cancels your policy, it'll stay on your record for five years. And if your policy is canceled three times in one year, you'll have a hard time getting insurance anywhere.
Chances are you'll need to get high-risk auto insurance, which may cost you up to five times more than a standard policy. This is why making your insurance payments on time and providing accurate information about your driving history is so important.
Luckily, your insurance company has a limited amount of time to cancel your coverage. Generally, they only have 30 to 60 days to do so. Keep in mind: they're able to cancel for any reason. After that, they're bound to their agreement with you minus a few exceptions like:
Fraud
Not paying on time or at all
Driving license suspended because of a DUI or other driving violation
Because of this, it's more likely your insurer will simply not renew your policy. Some of the reasons they might do so include:
Filing multiple claims
Low credit score
Your company is discontinuing your policy, and not renewing due to business reasons
If your policy isn't renewed, it will be much easier for you to find new coverage compared to it being canceled.
Your insurer should also give you notice before issuing a non-renewal. States vary on their guidelines. Maryland and Virginia insurers, for instance, are required to give 10 days' notice.
Remember, insurers aren't the only ones who can choose to not renew. You're able to drop your coverage at any time, for any reason.
Tips on How to Find Insurance if You're Denied Coverage
Shop Around
Shop around and compare auto insurance quotes to find the lowest rates no matter your driving history. Why? Insurers vary in how they determine someone's premium. Just because one insurance company will penalize you harshly for a speeding ticket, doesn't mean every insurer will.
"If someone is denied coverage, we encourage consumers to shop around," says Elizabeth Hizmi, legislative liaison and PIO for Wisconsin's Office of the Commissioner of Insurance. "Coverage may differ from carrier to carrier."
Understand You May Have to Pay Higher Prices
Although shopping around will help you find the best price for you, it doesn't mean your rates will be dirt cheap. Having a poor driving history or living in a high-crime area means insurance will cost you more than most. Still, that doesn't mean you need to (or should) pay an outrageous premium.
Look for an Insurance Company Specializing in High-Risk Drivers
Tried a number of companies and still can't find insurance? Seek out insurers who specialize in covering high-risk drivers. If a company doesn't sell this type of coverage, often they have a subsidiary that will. Just be warned—high-risk driver insurance is more expensive than standard policies.
State-Assigned Risk Pool
If all else fails, rest assured that you can still get insurance through the state. This coverage comes through a state-assigned risk pool.
To apply, you have to have been denied coverage a minimum number of times. Then, the state is required to cover you. Unfortunately, drivers in the state-assigned risk pool pay a lot more than others. Still, you'll have coverage and can drive legally.
Work on Reducing Your High-Risk Status
Of course, you don't want to stay classified as a "high risk" driver forever. The best way to change that? Improve your driving abilities and avoid getting into any other accidents or traffic violations.
You might consider going to safe driving school to learn how to stay safe on the road. And of course, keep practical advice in mind such as don't drink and drive, avoid texting and driving, and watch the speed limit.
You Might Have to Wait to Get a Reasonable Rate
Even if you practice safer driving behaviors and sign up for a defensive driving course, don't expect to get lower rates immediately. Rather, it takes years to see your premiums go down. But don't let that put you off. Your patience will be rewarded.
Frequently Asked Questions
Q: Can you be denied car insurance?
A: Insurance companies may decide not to offer you coverage if they think you're too much of a risk to insure. But, even if one company rejects you, chances are you'll be able to find coverage from another insurer. Keep applying with other companies (and comparing rates).
You can also try looking at insurers specializing in high-risk drivers. Your state insurance department can help direct you to companies selling this type of coverage.
If you still can't find a policy, don't worry. You'll be able to get insurance through the state-assigned risk pool. According to the Insurance Information Institute, these risk pools "operate under a system in which every auto insurer participates in proportion to the amount of business they do in that state on a voluntary basis."
Each company must take on the high-risk applicants given to them by the state and accept the profit or loss that the customer brings. By going this route, you'll have to pay much higher rates, but you will have insurance, allowing you to legally drive.
This should be a last resort, as even getting high-risk coverage from a private insurer generally offers more comprehensive policies.
Q: I was rejected when I applied for car insurance. What should I do now?
A: Don't give up. As mentioned above, you should keep searching with other insurance companies. Otherwise, you can always get insurance through the state.
Beyond that, know you will likely have to pay higher rates no matter where you end up getting insurance—at least for now. To get lower prices in the future, practice safe driving behavior. You might even want to take a defensive driving class to brush up on safe driving tips.
Looking for ways to save? Check out our list of common car insurance discounts.
Q: What are some reasons you might be denied auto insurance?
A: A company might deny you coverage because you live in a high-crime area, you haven't driven or been insured for many years, or because you have a unique or high-performance vehicle. Another common reason is because you've had a lot of accidents or DUIs in the past few years.
Still, you shouldn't be denied coverage based on your age, gender, or marital status.
Q: My insurance company just canceled my car insurance. Is this legal?
A: It depends on how long you've had coverage. Your insurer can usually cancel your policy during the first 30 to 60 days of coverage for any reason.
After that, however, they aren't able to drop you until your policy is up. There are a few exceptions to this such as if you've committed fraud, stopped making payments, or have had your license suspended.
If you think your insurance company has illegally canceled your coverage, contact your state insurance commissioner.
QuoteWizard.com LLC has made every effort to ensure that the information on this site is correct, but we cannot guarantee that it is free of inaccuracies, errors, or omissions. All content and services provided on or through this site are provided "as is" and "as available" for use. QuoteWizard.com LLC makes no representations or warranties of any kind, express or implied, as to the operation of this site or to the information, content, materials, or products included on this site. You expressly agree that your use of this site is at your sole risk.