What is Homeowners Personal Property Insurance?
Personal property insurance helps cover your belongings in your home from theft, fire, and many other dangers. Read on to see what contents are protected.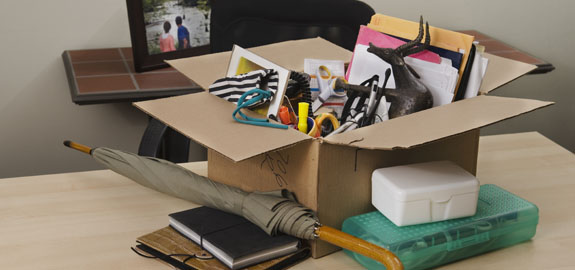 Personal property insurance is the part of your homeowners insurance policy that covers your belongings. It does not cover all your possessions equally. What is and isn't covered depends mostly your items and how they were damaged. This article covers:
What is Personal Property Insurance?
The portion of your home insurance policy that covers your possessions is personal property insurance, or contents insurance. In contrast to dwelling coverage, which covers the structure of the house, personal property coverage pays if your belongings are destroyed, lost, or stolen by a covered event.
What Does Personal Property Insurance Cover?
Personal property insurance covers articles such as:
Clothing
Furniture
Decor
Electronics
Computers
Tools
Cookware
Appliances
With HO-3 home insurance, the most common home insurance policy type, personal property coverage protects covered items against the named perils in your policy. "Named peril" coverage protects belongings against risks explicitly listed in your homeowners policy. If something happens to them beyond what's listed in your home policy, you pay for it out-of-pocket. Named perils include:
Lightning
Wind and hail
Theft and vandalism
Damage by aircraft or vehicle
Riot or civic commotion
Explosion
This is different from "open peril" coverage. Open peril coverage covers all risks except ones explicitly excluded in your home insurance policy.
If you have personal property in a storage unit away from your home, it is often covered under your home insurance policy's off-premises contents coverage.
Personal contents coverage is already part of your standard home insurance. It's not an added cost to your premium. The exception to this is if you purchase scheduled endorsements (see below) for your possessions.
Personal Property Insurance Limits and Coverage Levels
Coverage limits for personal property insurance vary depending on the policy type. Most policies set personal property coverage limits at 20 to 50 percent of the structure/dwelling coverage limit. So, if your insurance policy has $250,000 in dwelling coverage, your personal property limit will be between $50,000 (20 percent) to $125,000 (50 percent).  
Off premises property coverage might have a lower cap for payout amounts. This cap could be limited to 10 percent of your personal property coverage. This means if you have $120,000 in personal property coverage, your off-site contents insurance limit could be a $12,000.
Exact coverage limits are found in Section C of your home insurance policy. Certain valuables, like art and antiques, might have a lower limit amount on what your home insurance will pay out.  For example, you may have $200,000 total personal property coverage, but the payout limit for a single statue may be $4,000. Other items that can fall in this category are:
Jewelry and furs
Manuscripts
Water craft
Theft of jewelry, semi-precious stones, and watches
Trailers
Rare coins
Art
Musical instruments
Firearms
To optimize your coverage of these items, consider getting a scheduled endorsement. A scheduled endorsement helps you insure your valuables for their full value instead of the limit set by your standard home insurance policy. Before getting the endorsements, you'll want to get your valuables appraised. Your home insurer will help you figure out how much scheduled coverage you need based on the appraisal.
Scheduled endorsement coverage can be pricey, but it's worth it. Scheduled belongings have all perils protection. This means your scheduled items are covered for anything except for incidents excluded in writing. Also, many insurance companies don't attach a deductible to scheduled contents.
Replacement Cost vs. Actual Cash Value
When you file a personal property claim, your payout depends on whether your policy has Replacement Cost or Actual Cash Value (ACV).
Replacement cost is based on what you would have to pay if you bought the item today. For example, if you bought a $900 table a year ago, an ACV payout might get you about $750 after depreciation. With Replacement cost, if your $900 table now cost $1,100, you would be paid out $1,100. Replacement Cost is obviously the better choice, but it also tends to cost more.
Personal Contents Coverage Exclusions
Personal contents coverage usually carries the same exclusions as your standard homeowners policy. Coverage exclusions include damage from:
Flood
Earthquake
Hurricane
Sewer backup
Foundation seepage
Neglect
Intentional loss
Government action
Separate insurance for personal property is available in the cases of flood and earthquake.
Some property types are excluded from personal property coverage. Reasons for the exclusions come down to what the specific property is. Most of the time the excluded items are under a different type of insurance coverage. These property types include:
Audio equipment inside vehicles
Animal life
Aircraft
Belongings rented to others off of the home's premises
Items in a rental property owned by the insured
Property damaged during a restoration process
Possessions damaged due to demolition or construction
Also, if you have roommates living in your home their property isn't covered unless they're in the policy.
How Much Personal Contents Insurance Do I Need?
The easiest way to judge how much personal contents coverage you need is to make an inventory list. List all of your belongings in the house along with their dollar values. This can take a few hours, but it's worth it should you have to file a personal property claim. You will want enough coverage to replace all your possession in the event of a total loss.
QuoteWizard.com LLC has made every effort to ensure that the information on this site is correct, but we cannot guarantee that it is free of inaccuracies, errors, or omissions. All content and services provided on or through this site are provided "as is" and "as available" for use. QuoteWizard.com LLC makes no representations or warranties of any kind, express or implied, as to the operation of this site or to the information, content, materials, or products included on this site. You expressly agree that your use of this site is at your sole risk.