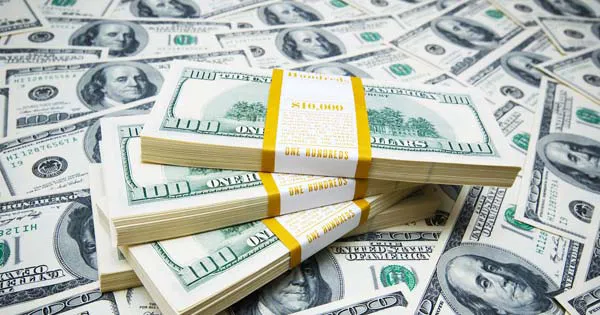 Your deductible is the amount you pay in a home insurance claim before your insurer covers the remainder, up to your policy limits. The deductible you choose has a direct impact on your premium, so it's important to make an educated choice. Knowing how a deductible works helps keep as much money in your pocket as possible. This article covers:
Home insurance deductible defined
When you file a claim, your deductible is the amount agreed upon with your home insurer that you're required to pay. Once your deductible limit is met, your home insurer pays the rest of the claim amount up to your home insurance policy limit.
The deductible amount will be subtracted from the total claim payout your home insurance provider gives you. For instance, if you file an $8,000 home insurance claim and your deductible is $1,000, your home insurer will cut you a check for $7,000.
A home insurance deductible amount is either a preset dollar amount or a percentage of your home insurance policy value. Once it's selected, the deductible is locked in for the time you have the home policy.
Dollar-amount deductible
A dollar-amount deductible is also known as a flat deductible. It is a fixed amount you pay every time you file a home insurance claim. The most common home insurance deductibles offered on average are $500, $1,000 and $1,500. A $1,000 deductible tends to be the most common choice.
"Most companies have a base deductible of $500. There is usually a 10% savings to go to $1,000. If you increase that to a $2,500 deductible, the savings only increase by another 2%, so I usually suggest the $1,000 deductible," said Bruce Kestenbaum, an Allstate agent.
For example, if you bump your deductible from $500 to $1,000, and you have a $700 yearly home insurance premium, that 10% savings would knock your premium down to $630 a year.
However, if you went to a $2,500 deductible, that additional 2% savings would only bring your yearly home insurance rate down to $616 a year. You'd have to go many years without a claim to make that worthwhile.
The big benefit of a dollar-amount deductible comes when you have a high-dollar claim. The average roof replacement can exceed $10,000. If you need a roof replaced after a storm and you have a $1,000 flat deductible, you may save more money than if you have a percentage deductible.
Percentage deductible
A percentage deductible, as the name implies, is based on a percentage of your home's insured value. If your home is insured for $300,000 and you have a 2% deductible, that means you will have $6,000 subtracted from any home claim payout. This is much higher than what you'd have to pay with a dollar-amount deductible.
The only real reason to go with a percentage deductible is to reduce your yearly home insurance premium. The higher your deductible, the lower your premium will be. Percentage-based home insurance deductibles tend to run between 2% and 10% of your home policy coverage limit.
If you have a strong savings account in the event of a large home insurance claim, then a percentage deductible may be a good way to go. Otherwise, go with a flat deductible to avoid possibly paying thousands of dollars you don't need to on a claim.
Deductible vs. insurance premium
While both a deductible and a premium are your financial responsibilities, you pay them in different ways. As stated before, your deductible is the part you pay of a home insurance claim, while your home insurer covers the rest of the claim.
Your premium is the amount you pay over the course of a year to maintain your home insurance. Your home insurance premium is usually paid monthly and is often part of a mortgage payment.
How do I pick the right home insurance deductible?
When picking the home insurance deductible that's right for you, the core decision point is what you can afford. As noted, before, the higher your deductible, the lower your home insurance premium.
Consider a high deductible as a short-term expenditure towards long-term savings. When you file any home insurance claim, your premium will more than likely go up. The more claims you make, the higher the premium increases.
After a single home insurance claim, you can expect your home insurance premium to go up an average of 9%. A second claim in a seven-year period can raise your rates an additional 20%. Theft or vandalism claims in particular lead to even higher rate increases.
By keeping a high deductible, you can keep your premium low enough to adjust for these increases if they happen. The average homeowner makes a home insurance claim once every 10 years. If you can stay within that average, you should see a net savings over time. Some home insurers will give you a lower premium rate if you stay claim free for three or more years.
Some home insurers also offer a one-time discount on your premium if you never file a claim at all. If you do file a claim, it will eliminate the discount. You can also expect your premium to go up as well.
All in all, you should go with a low deductible if you are on a budget and see a good likelihood of a large claim in a year's time. A high deductible is a solid choice if you have relatively new systems and appliances in your home. In either case, you're not spending money you don't have to.
Keep a record of the ages of the systems and appliances in your home as part of your inventory list. It will allow you to keep an eye on the age and condition of your home's contents so you can make proper changes to your deductible as time goes on.
Disaster deductibles
Depending on where you live, your home insurance may involve weather-specific deductibles that you will have to pay instead of your standard deductible in the event of a trigger event. Hurricane deductibles and wind/hail are the two common ones that homeowners should be aware of.
Hurricane deductibles
Some states, especially along the East Coast and in the Midwest, have a higher rate of hurricanes than many other parts of the country. In these states, a hurricane deductible can apply to damage claims in the event of one.
Whether or not this deductible is in effect depends on certain triggers set by your home insurer. The most common hurricane deductible triggers include:
The National Weather Service officially names the hurricane (i.e. Hurricane Harvey, Hurricane Irma)
The National Weather Service issues a hurricane watch or warning
Hurricane deductibles are calculated by a percentage of your home insurance policy limit. This deductible can be much higher than your standard deductible, especially if you have a flat deductible on your home policy.
In some states, home insurers give their policy holders the option of a flat deductible in return for a higher premium. Home insurers in very high-risk coastal areas tend to make the percentage deductible mandatory, however.
Wind/hail deductible
Wind/hail deductibles are common in Midwestern states where extreme windstorms and hail happen frequently. While there are some flat wind/hail deductibles, they tend to be percentage-based and usually fall between 1% and 5% of your home insurance policy limit.
QuoteWizard.com LLC has made every effort to ensure that the information on this site is correct, but we cannot guarantee that it is free of inaccuracies, errors, or omissions. All content and services provided on or through this site are provided "as is" and "as available" for use. QuoteWizard.com LLC makes no representations or warranties of any kind, express or implied, as to the operation of this site or to the information, content, materials, or products included on this site. You expressly agree that your use of this site is at your sole risk.