Low-Income Auto Insurance
If you're on a low income and can't afford car insurance, state programs, common discounts and less coverage might help.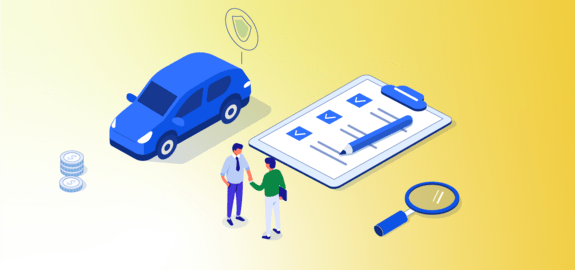 Most states require drivers to buy at least some car insurance. Meeting that requirement can be tough no matter what your financial situation is, but it can be especially tough if you have a low income.
It doesn't help that insurance companies don't actually sell something called low-income car insurance to drivers in need, nor do they look at income levels when setting auto insurance rates.
Don't take this to mean that it's impossible to find low-cost auto insurance if you're a low-income driver — it isn't.
You'll have to do some legwork to save money on car insurance if you have a low income, though. In this article, we'll tell you about the main options you should consider, including:
Best car insurance companies for low-income drivers
Insurance companies may not sell low-income car insurance, but many of them do sell low-cost car insurance.
We recently compared the average annual premiums of four major car insurance providers in four states to see which were the cheapest. Here are the results of that research: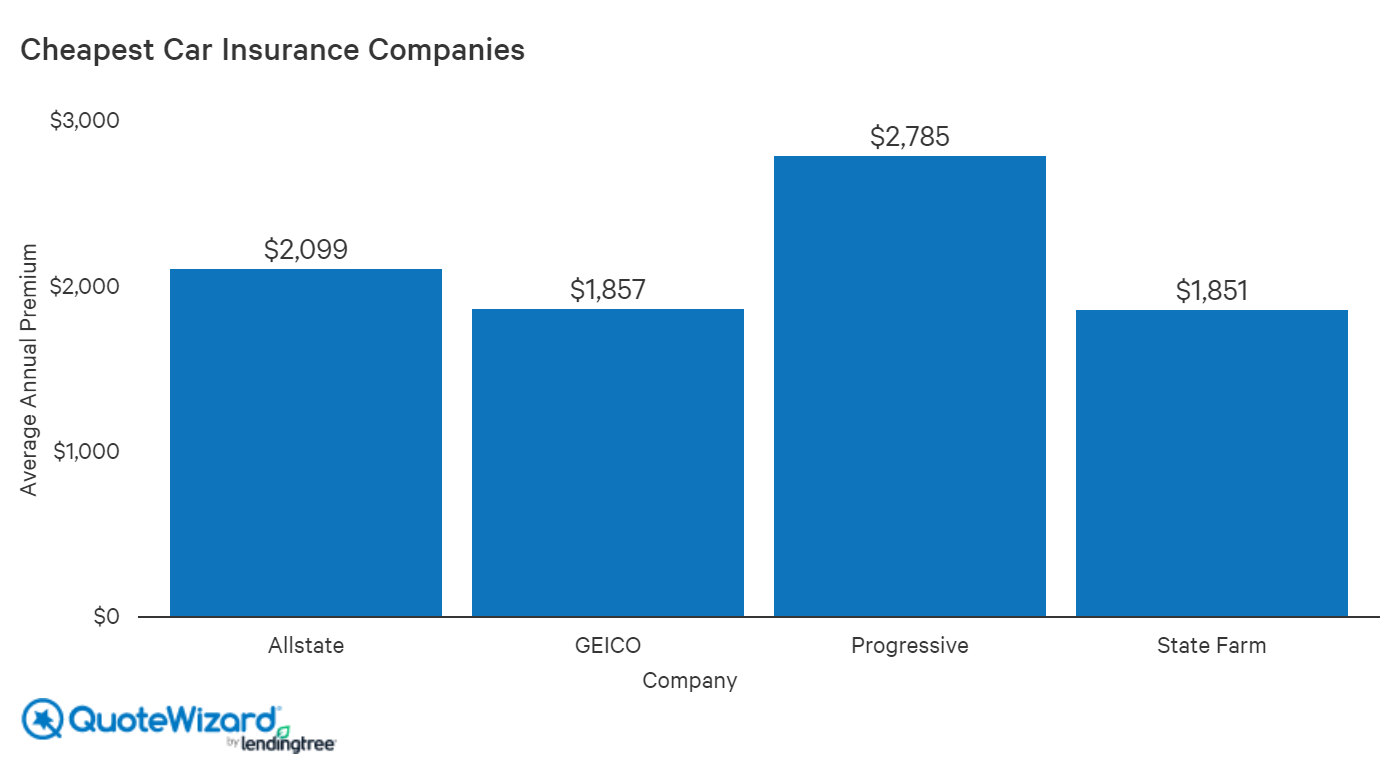 State Farm and GEICO were the cheapest insurance companies of the ones we compared. State Farm's average annual premiums cost $1,851, while GEICO's were just $6 more per year.
Your own rates will likely vary from the ones highlighted in the chart above. This is because companies consider several factors when calculating car insurance premiums, like where you live, the kind of car you drive and your driving record.
The best way to get the best car insurance rates for you is to compare quotes from a number of companies. The cheapest company for one driver could be the most expensive company for another, so shopping around can really pay off.
Discounts that can help with car insurance payments
Saving money on car insurance as a low-income driver should go beyond finding the cheapest annual premium. Getting one or more of these discounts can make coverage a lot more affordable, too.
Bundling
Qualifying for this discount is easy. You usually just need to have more than one insurance policy with the same company. It can really be worth it, too. A bundling discount could shave as much as 25% off your car insurance bill.
Defensive driver discount
Completing an approved defensive driving course could get you a 5% to 20% discount. And not only that, but defensive driver discounts often last for three years.
Good driver discount
Low-income drivers can save a lot of money with a good driver discount as well. Although most insurance companies limit their good driver discounts to between 5% and 15%, some go above and beyond. For example, GEICO, Progressive, State Farm and Travelers all offer discounts of 20% or more to good drivers.
Low-mileage or usage-based insurance programs
If you don't drive much and you need to cut the cost of car insurance, see if your insurer offers usage-based or low-mileage discounts. Both could save you a bundle. In fact, the discounts tied to Nationwide's usage-based program go as high as 50%.
Although most insurance companies offer these and other discounts, not all do. If your insurer doesn't offer a discount that would help you better afford auto coverage, shop around.
Cheap liability insurance and how it can assist drivers with low incomes
Another way you can lower your car insurance premiums as a low-income driver is to buy the minimum amount of liability coverage your state requires. Buying a cheap liability car insurance policy is the most affordable option to stay insured. If you already have full-coverage car insurance, consider reducing or removing the collision and comprehensive portions of your policy.
Sticking to just liability coverage can save you quite a bit of money. QuoteWizard research found that full-coverage car insurance costs an average $130 a month. A car insurance policy with only liability coverage costs around $74 a month. That means a liability-only policy could cost you 75% less than one with full coverage. Of course, what you pay for a full-coverage or liability-only policy depends on a number of factors, including your age, gender and where you live.
Something else to keep in mind is that buying your state's minimum amount of liability car insurance coverage can be risky. In particular, you could get into a lot of financial trouble if you go this route and cause an accident. Why? Because a liability-only policy won't cover your own damage or injury costs in such a situation.
State programs that offer car insurance help to low-income individuals and families
Low-income drivers in some states, like California and New Jersey, may be able to get government-subsidized car insurance coverage to save money.
California's Low Cost Auto Insurance Program
California's Low Cost Auto Insurance Program, or CLCA, provides "income eligible persons with liability insurance protection at affordable rates." To get this coverage, you must:
Be at least 16 years old.
Have a valid California driver's license.
Have a good driving record.
Own a vehicle valued at $25,000 or less.
Earn less than $31,225 a year (as an individual).
A basic CLCA policy costs between $247 and $980, depending on where you live and whether you qualify for any discounts. These policies offer just bodily injury and property damage liability coverage. For an additional $39 to $104 per year, you can get medical payments and uninsured motorist coverage, too.
Hawaii's Assistance to the Aged, Blind and Disabled Program
If you're a low-income driver and you live in Hawaii, the state's Assistance to the Aged, Blind and Disabled program, or AABD, may help you pay for car insurance. To qualify, you have to meet the Social Security Administration definition of disabled or blind, or be 65 or older. Your income must also be below 34% of the 2006 federal poverty level.
New Jersey's Special Automobile Insurance Policy
New Jersey's low-income car insurance program is called the Special Automobile Insurance Policy, or SAIP. Some also refer to it as dollar-a-day insurance because it typically costs $365 per year. However, you don't get much coverage for that low cost. SAIP only covers:
Emergency treatment after an accident.
Treatment of serious brain and spinal cord injuries up to $250,000.
It also offers a $10,000 death benefit. To qualify for SAIP in New Jersey, you must be enrolled in Federal Medicaid with hospitalization.
The Maryland Auto Insurance Fund
Although the Maryland Auto Insurance Fund, or MAIF, isn't specifically for low-income individuals or families, some of them may still benefit from it. MAIF, also known as Maryland Auto Insurance, provides liability, uninsured motorist and personal injury protection coverage to licensed residents who can't get car insurance because:
An insurance company has canceled their policy.
Two or more insurers have denied them coverage.
Don't cancel your car insurance to save money as a low-income driver
One thing you should not do to save money in an attempt to get low-income car insurance is drop your current coverage. If you don't buy another policy right away, you'll have a lapse in coverage. Car insurance lapses can cause all kinds of problems and be costly, too.
For example, many insurance companies may charge you higher rates when you buy coverage again after a lapse. When QuoteWizard looked into how three companies penalized car insurance lapses, one raised our sample driver's rates by 45%.
Continuing to drive uninsured could be even worse. If your state finds out, it might:
Fine you.
Suspend your license.
Take away your license plates.
Require you to file an SR-22.
Those possible penalties may be a drop in the bucket compared to what can happen if you get into an accident as an uninsured driver. If you cause a crash without car insurance, you might have to pay someone else's medical expenses, legal fees or property-damage bills.
Bottom line
Car insurance companies may not sell low-income policies, but that doesn't mean drivers with low incomes should give up on finding affordable auto coverage.
To find it for yourself, start by seeing if your state has a program that helps low-income individuals and families get auto insurance. If it doesn't, shop around to find an insurance company that will give you the best rate for the coverage you need. Look into discounts that might lower your premiums. And if all else fails, consider cutting back to just liability coverage.
QuoteWizard.com LLC has made every effort to ensure that the information on this site is correct, but we cannot guarantee that it is free of inaccuracies, errors, or omissions. All content and services provided on or through this site are provided "as is" and "as available" for use. QuoteWizard.com LLC makes no representations or warranties of any kind, express or implied, as to the operation of this site or to the information, content, materials, or products included on this site. You expressly agree that your use of this site is at your sole risk.