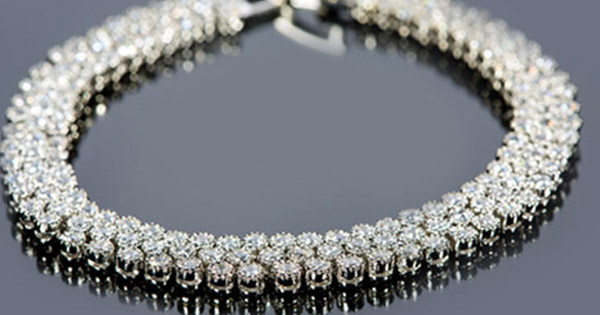 Your homeowner's policy covers a lot of things. Most coverage includes:
Damage to your home and other buildings on your property
Living expenses
Comprehensive personal liability
Medical expenses
Personal belongings
For many, the coverage for personal belongings is more than adequate. Many policies grant between 50 and 70 percent of the home's insured amount.
For example, if coverage is $200,000 for your home's structure, then $100,000 to $140,000 will be offered for the loss of your personal items. How do you know this will be enough?
We recommend making a personal item inventory. See our "Create an Inventory of Your Possessions for Homeowners Insurance Claims" article
Push the Insurance Limits
Fifty to 70 percent of your home's coverage seems like enough. However, most policies place limits on amounts for expensive items. It's important to read the fine print, shop around, and compare quotes for homeowners insurance riders. Especially if you have several high end items in your home.
Jewelry is a great example as it's valuable and easily stolen. Most basic or standard policies provide up to $1,500 for stolen jewelry.
So, if your jewelry is worth more than that, consider adding a rider to your policy. Otherwise, you'll be paying the difference to replace what's lost.
Riders, also known as floaters or endorsements, act like mini-insurance policies. They boost coverage to your existing homeowner's policy. This increase in coverage ensures valuables will be replaced at their appraised value.
Additionally, riders expand coverage for accidental or mysterious disappearance. That's not usually included in a standard homeowner's policy. And deductibles aren't typically attached to this extra form of coverage.
Once again, read the fine print and get a homeowners insurance quote to compare the cost of home insurance riders.
Protect These Items in Particular
Which pieces of "personal property" should be covered by a rider? Here are a few examples:
Antiques or Other Art
Riders usually provide better coverage for artwork and antiques than they do for other items like jewelry. If the art you own is expensive, consider a rider. This helps ensure full coverage.
Coins
Riders for coins may also include bank notes, bullion, gold, silver and other metals. Most home insurance policies cap their coverage at $200 for these items.
That seems like a low amount for items that have been destroyed or stolen from this list of goods. Insuring these items for their full value makes sense if you wish to replace them.
Firearms
Got a gun collection? Consider protecting those assets with a rider. The usual coverage limit (on a basic homeowner's policy) for these items is around $2,000.
Home Office Equipment
Even though home offices are common, coverage for them has lagged behind.  Most policies will cap coverage at $1,000 for home office related items.
Will that be enough to replace all your hardware and software? If not, they're another candidate for supplemental coverage.
Oriental Rugs
Like artwork and antiques, your average home insurance policy will provide you with quite a lot of coverage when it comes to any Oriental rugs you may own. In fact, some policies pay up $5,000 per rug, or $10,000 for all of the rugs in your home. Of course, if your rugs are worth more than the limits stated in your policy—and if you'd like to be reimbursed for their full worth should they be destroyed or stolen—you might want to boost your coverage using a floater, endorsement, or rider.
Valuable Papers
Most people don't think about replacement costs for legal or otherwise valuable documents. How much to replace passports, deeds, securities, photos, digital media, etc.?
A rider may be worth it. Homeowner's policies typically cover up to $1,000 for these types of items. Passports alone could cost that much, depending on how many people are in your family.
Additional Rider-Worthy Belongings
The following items, depending on their replacement costs, are commonly covered by homeowner's insurance riders:
Bicycles
Cameras
China and crystal
Furs
Musical instruments
Sound or recording equipment
Sports equipment (archery, camping, golf, fishing, skiing, snowboarding)
Stamp collections
Trophies
Wedding gifts
Costs and Other Considerations
The kind of supplementary coverage discussed here doesn't come free. Riders typically add between 1 and 20 percent to your premiums.
It depends on the type of supplemental coverage purchased, the value of items covered and your claim history.
Aside from the increased cost, your prized possessions probably won't be protected from every possible disaster. For example, it's unlikely a rider will protect items from intentional acts of destruction, or natural deterioration.
Finally, don't forget to update your personal inventory when new items are purchased or items sold. Most experts recommend having appraisals done every two to three years in case values have increased or decreased.
References:
QuoteWizard.com LLC has made every effort to ensure that the information on this site is correct, but we cannot guarantee that it is free of inaccuracies, errors, or omissions. All content and services provided on or through this site are provided "as is" and "as available" for use. QuoteWizard.com LLC makes no representations or warranties of any kind, express or implied, as to the operation of this site or to the information, content, materials, or products included on this site. You expressly agree that your use of this site is at your sole risk.