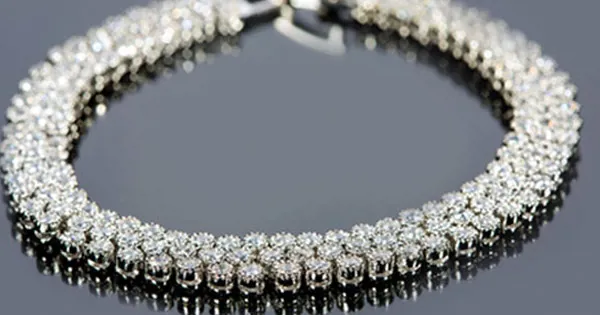 Home insurance covers your belongings, but there are limitations on how much your insurance company will pay for certain valuable items if they are damaged or stolen. For example, if your jewelry, art or antiques collection is worth more than $1,500, it may exceed your policy limits. Home insurance riders raise these limits to better protect your belongings. Here's how they work and when you need one.
What is an insurance rider?
An insurance rider — also known as an endorsement — modifies the coverage in an insurance policy. For instance, a jewelry rider in a homeowners insurance policy might raise the amount the insurance company will reimburse you if your jewelry is stolen or damaged. Some riders even broaden which events you're insured against, such as a gem falling out of a ring.
Floaters are similar to riders and endorsements, but vary in one important way: floaters apply to individual items, while riders and endorsements apply to a category of items. So, a jewelry endorsement may raise the total amount of money an insurance company will pay if your jewelry is stolen, but a floater only applies to individual pieces of jewelry.
Homeowners insurance riders, endorsements and floaters

|    | Extends coverage for… | Example |
| --- | --- | --- |
| Riders and endorsements | A category of items | Antique china collection |
| Floaters | An individual item | An antique vase |
Do you need a rider or a floater?
Whether or not you need a rider depends on two factors: (1) the value of your belongings and (2) your amount of personal property protection. If your insurance policy limits are lower than the value of your belongings, you should consider adding a rider or a floater.
Personal property protection in many home insurance policies is 50% of your dwelling limit, which is how much your home is insured for. For example, an insurance policy covering a home up to a $200,000 limit would cover your belongings up to $100,000. Fifty percent of your dwelling coverage is common, but the percentage or amount varies; we've seen as low as 20% and as high as 70%. You should work with an insurance agent to find the right amount of coverage for your situation.
Personal property insurance protects your belongings, including your clothes, furniture and electronics. However, many items are subject to category limits. Standard insurance may not reimburse you for the full value of an item after a loss. Here are example payout limits in a homeowners insurance policy, although yours may be different.
Common personal property limits

| Item category | Limit |
| --- | --- |
| Money, bank notes, coins, gold and metals | $200 |
| Securities, accounts, deeds, personal records, passports, tickets and stamps | $1,500 |
| Watercrafts | $1,500 |
| Trailers | $1,500 |
| Jewelry, watches, furs, and precious and semiprecious stones | $1,500 |
| Theft of silverware, goldware, flatware and tea sets | $2,500 |
| Theft of firearms | $2,500 |
If any category of your belongings exceeds the limit in your policy, you should consider a rider or a floater to be fully covered. Although a rider will likely raise your home insurance premium, the increase will probably be small relative to how much you would have to pay to replace your valuables. The last thing you'd want is to suffer a loss and then find out that one of your valuables was underinsured.
A good place to start is by making a home inventory list, which will help you get a sense of how much protection you need. Once you start an inventory, you may notice just how many valuable items you have in your home.
Common homeowners insurance riders
Jewelry is a common home insurance rider, but there are many items worthy of an endorsement or a floater. Here are some common items that you may want to take extra care to protect, as they can easily exceed your policy limits:
Jewelry, watches and furs
Antiques and art
Firearms
Home office equipment
Valuable rugs
Valuable papers: passports, deeds, etc.
Bicycles
Camera equipment
Stamp collections
For many of these items, you can also purchase insurance policies separate from your home insurance, like jewelry insurance or fine art insurance.
Coins
Riders for coins may also include bank notes, bullion, gold, silver and other metals. Many homeowners insurance policies cap their coverage at $200 for these items.
Home office equipment
If you have a home office, you should ensure that you're covered for all of your hardware and software.
Valuable papers
The replacement cost for some papers can easily reach the common $1,500 limit. Think about your legal documents, passport, deed, photos and digital media that every member of your family has.
After a loss: replacement cost vs. actual cash value
Your insurance company will reimburse you in one of two ways after your claim is approved: actual cash value or replacement cost. In standard homeowners insurance policies, personal property is reimbursed at actual cash value. You can upgrade your policy to replacement cost coverage, but it will be more expensive.
Actual cash value (ACV)
Actual cash value pays out based on the value of an item at the time of loss, including its depreciation. For example, if the insurance company determines your couch has lost half its value since you purchased it, and it is destroyed in a fire, you'll be reimbursed for half of what you paid for the couch.
Replacement cost value (RCV)
Replacement cost, on the other hand, reimburses you for the amount required to replace the item. So, if you lose your couch in a fire, you'll be compensated based on how much it costs to purchase a new couch.
The bottom line
Home insurance policies cap the reimbursement limit for many valuable items, and personal property is typically reimbursed at actual cash value. You should consider homeowners insurance riders, endorsements or floaters to protect your most valuable items through either extended coverage limits or the type of replacement coverage.
QuoteWizard.com LLC has made every effort to ensure that the information on this site is correct, but we cannot guarantee that it is free of inaccuracies, errors, or omissions. All content and services provided on or through this site are provided "as is" and "as available" for use. QuoteWizard.com LLC makes no representations or warranties of any kind, express or implied, as to the operation of this site or to the information, content, materials, or products included on this site. You expressly agree that your use of this site is at your sole risk.