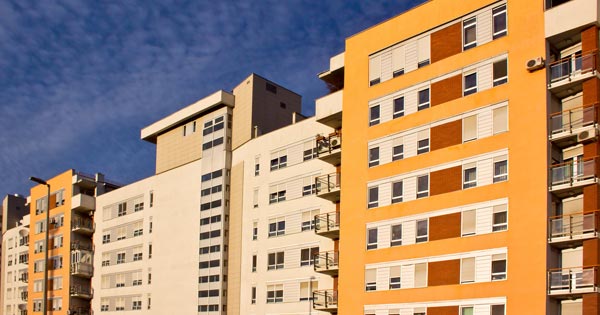 Landlords insurance coverage is similar to homeowners and renters insurance in that it includes personal property and liability protection. However, renting out your property comes with more nuanced risks—which is where landlords insurance comes in.
Landlords Insurance Categories
Just like the homeowners policy forms (HO 1-8), landlords insurance also has various forms. There are three types, and they are Dwelling Property (DP) 1-3.
DP-1. This is the most basic form. The perils it covers depends on the insurer. The most common are fire and lightning, explosion, windstorm and hail, riots and civil commotion, and smoke. It also covers aircraft and vehicle damage, volcanoes, vandalism and mischief.
DP-1 only covers your property for actual cash value (ACV). This is the amount it would cost to repair your property at the current market value. It's equal to the replacement cost minus any deprecation.
DP-2. This provides more coverage than DP-1, but only by a little. It covers the same perils as the former, but with a few additions. Depending on your insurer, they may include burglary, ice and snow, broken glass, falling objects, electrical damage, frozen pipes, cracking or breaking of pipes, accidental overflow of water or steam, electrical damage, and collapse of building or part of the building.
A major advantage of DP-2 is that you can insure your property for replacement cost. This means that you can file a claim and your insurance company will insure you up to the cost of the home before depreciation. And, the home will be repaired to similar conditions as when it was first bought.
DP-2 will also cover loss of rents while the property is undergoing repairs. This provides the policyholder with rental income if a covered peril causes tenants to move out of their dwelling for a period of time.
DP-3. This is an open peril policy, meaning it covers all possible perils, unless they are specifically excluded in the policy guidelines. Your property will also be insured at replacement cost. This means your insurer will cover you up to what it would cost to repair your home to its original condition. DP-3 also covers the loss of rents.
Types of Coverage
Landlord policies come with different categories of coverage. They include:
Property Damage
If your property sustains damage from a covered peril, landlords insurance will take care of it. This includes the structure of your property, as well as furniture, appliances, and more.
Your landlord coverage won't extend to your tenants' personal items, which should be covered by their renters insurance.
Patti Clement of the personal insurance practice, HUB International, says that landlords can only insure their physical property against damage from covered perils, but not tenants' belongings.
Requiring tenants to purchase renters insurance is up to the discretion of the landlord. Some landlords will require you to purchase renters coverage, and others won't.
Liability Coverage
If one of your tenants gets hurt while on your property, due to your negligence, they could potentially sue you. Liability coverage protects against this. It covers the medical expenses of the party that got hurt, and legal fees if they sue.
It also covers property damage. For example, say a tenant complains about a rickety floor board but you never get around to fixing it. The floor eventually collapses onto your tenant's antique chandelier hanging from the ceiling below. Liability coverage would help in this scenario.
Loss of Income
This will cover the loss of rental income you would receive from your tenants if a peril forced them to move out.
Other Structures
Landlords insurance should also cover detached structures such as sheds, garages, fences, swimming pools, and more.
All of these coverages come with limits that you set. The more coverage you purchase, the higher your premiums. However, you can offset this by setting your deductible to a higher amount, and your monthly premiums should decrease.
Who Needs It
Let's say you rent out your home a few times a year on Airbnb. Or maybe you rent out your beach house to tenants in the summer. If you're leasing out your home for short periods of time, you'll probably be fine with just having homeowners insurance or an endorsement policy.
If you frequently rent out your property to different guests throughout the year, you may need business insurance. And if you rent out your property to tenants for extended periods of time, you'll need landlords insurance.
Gordon B. Coyle is the president and CEO of The Coyle Group of New York, which is a business insurance and risk management company. He says that the people who need landlord insurance are, "Any property owner that rents a home or building out to others that is not partially owner occupied. Typically, 3-5 family homes are written on a personal insurance dwelling fire [DP] package, while multi-unit apartment buildings are written on a commercial package policy."
Basically, if you own an apartment complex or rent out more than three to five homes, you'll need commercial coverage.
It's important to note that according to the Insurance Information Institute, landlords insurance is up to 25 percent more than a standard homeowners policy. Also, short term rentals will often cost you more in premiums than long term rentals. This is because short term tenants tend to take less care of the home, and are less likely to report issues.  
Why One Should Get It
It's smart to buy landlords insurance and not rely on your homeowners policy. This is because if you file a claim under your homeowners policy and the insurance company finds out you've been renting out your property, they can deny your claim. Make sure to tell your insurance company if you are renting out your property and have tenants, before a peril comes your way.
You could end up having to pay hundreds of thousands of dollars out of pocket if you don't get landlords coverage, or if they deny your claim.
Umbrella Policies
If you feel that your liability coverage isn't enough, you can always purchase an umbrella policy. This provides an extra cushion of liability coverage, above the limits of your landlords policy. The policies come in increments of one million, and can even range up to 10 million dollars in protection.
However, keep in mind that while the premiums are affordable, the deductible can be quite hefty, even in the hundred-thousand-dollar range.
Umbrella policies are especially important to purchase if you have swimming pools, hot tubs, or jungle gyms on your property. These dramatically increase your liability, and you'll want to protect yourself from a lawsuit, if a tenant gets injured.
Flood and Earthquake Insurance
If your tenants experience sewer backups, flooding, or other water issues, their renters or
landlords insurance probably won't cover them. And if an earthquake wrecks the house, it probably won't cover them either. 
You'll need special coverage for floods and earthquakes, among other natural disasters. If you live in an area particularly prone to excluded natural disasters, look into these types of additional coverage.
How to Save Money
There are multiple ways you can save money on landlords insurance. They include:
Bundling your policies - By bundling multiple lines of insurance under one provider, you'll often qualify for a discount. Talk with an agent about putting your landlords, homeowners, auto, and life insurance policies under the same carrier if they aren't already. You might be able to save big.
Installing Safety Features - Insurers like when you reduce your risk profile. By installing burglar alarms, surveillance cameras, and smoke detectors, you can save quite a bit. Check with your insurer for more information.
Check for Discounts - Insurance companies offer dozens of discounts. Always ask what discounts you are eligible for when you're shopping for a new policy. Some groups eligible for discounts include: military veterans, first time landlords, and more. Check with your insurer for more information.
Shop Around - comparing home insurance quotes from multiple companies is the most reliable way to get a good deal on coverage. How would you know whether you're getting the best rates if you only get a quote from one company?
FREQUENTLY ASKED QUESTIONS
Q: Will I need both homeowners and landlords insurance if I'm living in my home, but renting out a room to a tenant?
A: If you're living in your home with one of your tenants, you can keep your homeowners insurance, and add on a "unit rented to others" rider. Check with your insurer for more information on how to get this coverage, as it may vary by company.
Q: What are some additional ways to save on landlord insurance?
A: You might look into purchasing guaranteed income insurance. This protects you in the event that a tenant can't pay, or refuses to pay rent.
Being a landlord is a huge financial responsibility, and you want to ensure you don't get the short end of the stick when your tenant can't come up with this month's rent.
There's also such a thing as emergency coverage. This covers the travel costs to get to your tenant's house if they're having an emergency like a sewage backup or their pipes bursting. Check with your insurer on how to add these extra endorsements to your policy.
QuoteWizard.com LLC has made every effort to ensure that the information on this site is correct, but we cannot guarantee that it is free of inaccuracies, errors, or omissions. All content and services provided on or through this site are provided "as is" and "as available" for use. QuoteWizard.com LLC makes no representations or warranties of any kind, express or implied, as to the operation of this site or to the information, content, materials, or products included on this site. You expressly agree that your use of this site is at your sole risk.