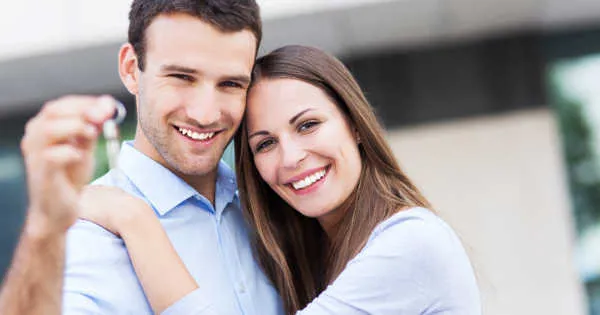 Regardless of your reasons for looking for new home insurance, every time can be equally challenging. If you moved to a larger or smaller house, relocated to a new area or are just unsatisfied with your current premium, any of these situations require you to review your homeowners insurance needs.
You will want to compare many home insurance companies before making a final decision. When the end goal is to find a reputable company that can provide the right coverage for your home and bank account, do not go with a home insurer just because they're the cheapest.
Each home insurance company has different claim resolution processes, financial backing, customer service quality and policy price. Each of these factors can affect your experience with your home insurer differently and need to be considered carefully.
This article will discuss:
How to choose a home insurance company
Before you buy a homeowners insurance policy, find a home insurance company that is both reliable and affordable. When researching providers to get quotes from, factors you're going to want to look at include:
Claims efficiency
How quickly your homeowners insurance company can resolve your home insurance claim is going to be a big decision point. If your home was destroyed by a fire, you're going to want to have your claim reviewed and paid out as quickly as possible.
The best way to find an insurance provider's claims efficiency is by doing a bit of homework. Consumer survey companies such as J.D. Power and Consumer Report can provide carefully compiled and reviewed rankings of the strengths and weaknesses of different home insurers.
Financial rating
Reviewing the financial soundness of a home insurance company when shopping for quotes is an important, but often overlooked, part of picking a home insurance policy. Insurers can go bankrupt like any other business. You don't want to pay premiums to an insurer who is close to insolvency.
An excellent way to find the most stable home insurance companies is to look at what the independent rating agencies have to say. According to the Insurance Information Institute (III), the key financial rating companies you'll want to look at are:
A.M. Best Company Inc.
Fitch Ratings
Moody's Investor Services
Standard and Poor's Insurance Ratings Services
These companies literally make it their business to monitor each home insurance provider's financial backing. Take your list of home insurance companies and compare their financial strength against what the rating agencies have to say.
Price
Standard homeowners insurance coverage is usually the same regardless of the home insurance provider you go with. Therefore, the price of a policy is going to be one of the biggest competition points between home insurance companies.
Take the opportunity to compare home insurance quotes to find the best balance between cost and coverage you can get. QuoteWizard is an excellent tool for looking at multiple insurers and buying the best home insurance policy for your dollar.
Customer Satisfaction
All of the above mentioned factors need to combine into the most important one: How happy you are with how your home insurance company treats you.
Research online reviews of each company. Reading about how they fulfilled their customers' needs, especially for claims similar to any you have had in the past, can give you insight into how you can expect to be treated.
Word-of-mouth is also a valuable tool. Talk to family, friends, neighbors and coworkers about their experiences with their home insurance companies.
Home insurance pricing and coverage factors
There are many factors that determine the cost of your homeowners insurance policy. These factors include:
Square footage of the house
Your credit history
Average cost of a home in your neighborhood
Cost and quality of the home's materials
How close you are to a water source and fire station
Condition of the home's plumbing, electrical and heating systems
Chance of natural disasters in your area
Crime rate in your neighborhood
Any remodeling or renovations you've done
Your personal claims history
Condition of the roof
Marital status
Your deductible plays a role in your homeowners insurance premium as well. For example, if you raise your deductible from $500 to $1,000, you can save upwards of 20% on your yearly premium. If you can make improvements anywhere on the above list, such as your credit score or remodeling work that needs to be done, it may affect your policy rates positively.
Discounts
Many insurers offer discounts when you buy a homeowners insurance policy. The most commonly offered discounts are for:
Bundling: If you bundle a home insurance policy through the same provider as your life or auto insurance, you can reduce the yearly premium of both policies.
Security: Home insurers see security systems as a good sign of low risk. Installing dead-bolt locks and/or a home alarm system can save you some money.
Fire prevention: If you have smoke detectors or high-tech sprinkler systems installed, home insurance providers probably have a discount for that.
These are just some of the discounts available. When speaking with an agent, ask about what other discounts you're eligible for. The home insurer's website should be able to give you details on what discounts they have as well.
What is the best home insurance policy to buy?
The best homeowners insurance policy for youdepends on how much coverage you need and what claims payout method you want. Not all homeowners policies are created equal. You will want to make sure that your coverage and claims payout method match what you need and not just fall under the cheapest policy.
Home insurance policy types
The two most common home insurance policy types are the HO-2 and HO-3. The HO-2 tends to be cheaper than the HO-3, but the coverage you get with the HO-2 rarely makes it worthwhile.
An HO-2 policy covers the following risks:
Fire and lightning
Wind and hail
Snow and sleet
Damage caused by the weight of ice
Smoke
Falling objects
Riot or civil commotion
Vandalism and theft
Damage caused by vehicle or aircraft
Water damage from burst or overflowing pipes
While this may seem like decent coverage, it's important to know that the HO-2 is a "named peril" policy. This means it will only cover risks listed in the policy. If a peril is not on your HO-2 insurance policy, you're probably paying for it yourself.
The HO-3 is very different. It's what's known as an "open peril" policy. This means that unless the peril is something excluded in writing in your home insurance policy, it's covered. The most frequent exclusions on an HO-3 policy are:
Earthquake
Landslide
Many other natural disasters
In the end, an HO-3 policy is usually the best way to go. If you wind up paying for a high-dollar problem that the HO-2 doesn't cover, a lesser premium cost isn't a value. The scope of what an HO-3 policy covers makes it the most common policy type purchased by homeowners.
Replacement cost vs. ACV
After you have chosen your policy type, choose how it pays out on claims. The two choices are replacement cost and actual cash value:
Replacement cost: Replacement cost policies pay out the full cost of repairing or replacing your dwelling or contents up to your policy's dollar limit. Most standard home insurance policies work with replacement cost.
Actual cash value: (ACV): ACV policies pay the current cash value of your dwelling or contents, minus any depreciation in the event they're damaged or destroyed.
Many home buyers prefer replacement cost because in the event of a possession getting destroyed, it will be replaced with the same or equal value item. Some homeowners will go with ACV because the policy premium tends to be cheaper than a replacement cost policy.
On average, a replacement cost home insurance policy will cost 20% more than an ACV policy. At the same time, if your hard oak table you bought 30 years ago is damaged, an ACV policy is only going to pay out what it was worth 30 years ago.
It is possible to get a mix of the two payout types. Some home buyers will go with ACV for dwelling coverage and replacement cost for content coverage.
QuoteWizard.com LLC has made every effort to ensure that the information on this site is correct, but we cannot guarantee that it is free of inaccuracies, errors, or omissions. All content and services provided on or through this site are provided "as is" and "as available" for use. QuoteWizard.com LLC makes no representations or warranties of any kind, express or implied, as to the operation of this site or to the information, content, materials, or products included on this site. You expressly agree that your use of this site is at your sole risk.