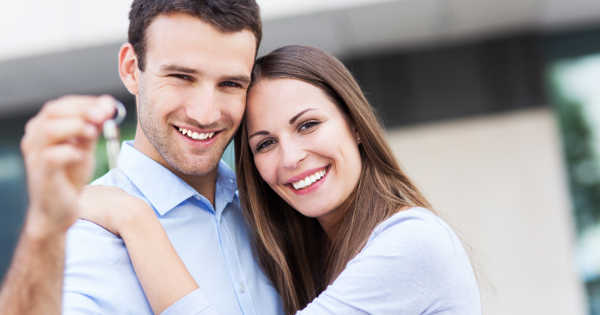 Choosing a homeowners insurance company and policy that fits your needs is a huge step for a first-time homebuyer or even a seasoned one.
Because of that, figuring out which insurer to go with or how much coverage to buy can be difficult.
This article should help with those decisions. It'll also make you aware of how much homeowners insurance usually costs and what discounts could cut that amount a bit.
Six Things to Consider While Choosing a Home Insurance Company and Policy
Price
Probably the most obvious thing to think about when choosing a home insurance company or policy is price. Most people would like to get the perfect amount of coverage for the perfect price. The best way to make that happen is to shop around. Comparing quotes from a number of different companies allows you to get the most competitive rate for the coverage you need.
Claims Efficiency
Something else a lot of people consider while shopping for any type of insurance is how quickly claims are resolved, or how fast claims are paid out to customers. What can you do to find out how fast and efficient the insurance companies you're considering are in this area? Contact your state insurance department. Another option is to talk with an insurance agent. Or you can ask family, friends, and co-workers about their experiences.
Financial Ratings
Checking out the financial soundness of a potential insurance provider may seem like a no-brainer, but not everybody takes the time to do it. Find the financial rating of the companies you're considering by talking with an agent or going on line and getting it from an independent rating agency. According to the Insurance Information Institute (III), you could contact A.M. Best Company, Inc., Fitch Ratings, Moody's Investor Services or Standard and Poor's Insurance Ratings Services.
Credit History
Most if not all insurance companies use credit-based insurance scores to set policy premiums. They also use these scores to see if someone's eligible for coverage. Given that, good or at least average credit is a must to get the best homeowners insurance rate. Don't worry, you may be able to get a decent quote without great credit. Still, the better your score, the better your premium.
Your Location
Standard home insurance doesn't cover damage caused by natural disasters like hurricanes, high winds, hail, floods, and earthquakes. So, if you live in an area that's exposed to these risks, you may have to pay more for endorsements or add-ons.
Another option for people looking to buy or insure a home in a flood-prone area: "make sure you have an 'All Risk' policy that includes unlimited backup of sewers and drains and sump pumps," says Patti Clement, senior vice president and managing director of private client advisors at Hub International. "If there is a power failure and it causes the pumps to fail and you have flooding in the basement, this could be a way for the loss to be covered."
For more information, read our article on "Flood Insurance Basics."
Sufficient Coverage
This also may seem like an obvious thing to think about while shopping for homeowners insurance, but many people don't buy enough coverage. According to Consumer Reports, the cost of labor and materials needed to rebuild a house usually is much higher than its market price. Due to this, 61 percent of US homes—that's about 80 million—are underinsured, reports Marshall & Swift/Boeckh, a Los Angeles company that tracks rebuilding costs for insurers. 
You also need to buy the right kind of coverage. Although most major insurance companies sell the same coverage types, some offer unique discounts. To learn more about the coverage and discounts each company offers as well as get the best rate, contact a handful of insurers and compare quotes.
Pricing and Coverage Options
According to the III, many factors determine the cost of your homeowners policy. These factors include:
The square footage of your home and any additional structures (such as garages, sheds, mother-in-law suites)
How much housing costs in the area
Your home's construction, materials, and features
Its proximity to a water source and to a fire station
Condition of plumbing, heating, and electrical systems
The likelihood of various natural disasters
Crime in your neighborhood
Another factor that plays a role here is your deductible. If you raise your deductible from $500 to $1,000, for example, you can save up to 20 percent on your premium. Just be sure you can afford this amount. If something happens to your home, you will have to pay that amount before your insurance will cover any costs.
Levels of Coverage
Along with choosing a coverage type and amount while buying homeowners insurance, you also have to choose between two coverage levels. Here are explanations of both:
Replacement Cost—Pays the full cost of replacing your dwelling or personal property, up to a maximum dollar amount, if they're destroyed. Most standard policies provide this. Should you go with it, make sure the maximum is high enough.
Actual Cash Value (ACV): Pays the current cash value (with depreciation) for your personal property or dwelling if they're destroyed. By the way, it's possible to have ACV dwelling coverage but receive replacement cost coverage for your contents.
Many home-buyers prefer replacement cost. That's good, because it is the better option for most of them. Why? If something happens to their home, this level of coverage will replace it as if it were brand new. This is true no matter how much value has been lost over time. However, some home-buyers prefer ACV because the premium usually is lower than what they could get with replacement cost coverage.
Discounts
As mentioned earlier, most insurance companies offer discounts for homeowners policies. The most common discounts are tied to:
Bundling (insuring your home and auto through the same company)
Burglar alarms
Dead-bolt locks
Smoke detectors
High-tech sprinklers that alert first responders
That's just the tip of the iceberg. To learn more about the specific discounts a company offers, ask your agent. He or she also can tell you which ones apply to you.
Not All Homeowners Policies Are Created Equal
Policies and Perils Covered
HO-2: Broad policy that protects against perils named in that policy. Generally, the perils it covers are:

Fire
Lightning
Wind
Hail
Snow and Sleet
Damage caused by weight of ice
Smoke
Falling objects
Riot or civil commotion
Vandalism
Theft
Damage caused by vehicles or aircraft
Damage caused by "accidental" bursting or overflowing from plumbing, heating, or AC systems

HO-3: Broader policy that protects against all perils except those specifically excluded by the policy. Most homeowners choose this policy because of the number of perils it covers. This policy includes everything above but doesn't include:

Floods
Earthquakes
Landslides or mudslides
Most other natural disasters
There are a few other policies homebuyers can select as well. Most are aimed at people considering older homes, mobile homes, condos, and renters.
First-time homebuyers will generally want either the basic form (HO-2) or the special form (HO-3). For more information, read our "Homeowner's Insurance Basics" article. Or talk with an agent.
After all, as Clement says, "It is critical to have a knowledgeable insurance broker who will serve as your advocate to the insurance company and help pull as much coverage as they can from the policies you have. Make sure that they do a comprehensive review of all of your exposures and explain the risks to you so that it is not a surprise in the event of a serious disaster."
Frequently Asked Questions
Q: What are some of the things homebuyers should consider when shopping for home insurance?
A: The main things to consider here are the home's location, a policy's cost, how quickly a company processes claims, its financial ratings, and your credit history. All of these can have a big impact on your premium and should play a major role in choosing an insurer.
Q: Do policies differ that much from one company to another?
A: Although most insurers sell the same kinds of homeowners coverage, they often offer different discounts. Also, some insurance companies are more lenient about credit history. As a result, it really can pay to shop around.
Q: What about discounts? Do they usually differ from insurer to insurer?
A: They can. Some insurance companies offer discounts for bundling home and auto policies. Others will give you a discount for installing certain safety features. To find out which discounts a particular insurer offers, ask one of its agents.
Q: Do all homeowners policies cover the same perils? Or is this something else I need look into while researching companies?
A: No, not all homeowners insurance policies cover the same perils. There are many different policies that fit different situations. If you have specific needs, share than information with the companies you're considering.
References:
QuoteWizard.com LLC has made every effort to ensure that the information on this site is correct, but we cannot guarantee that it is free of inaccuracies, errors, or omissions. All content and services provided on or through this site are provided "as is" and "as available" for use. QuoteWizard.com LLC makes no representations or warranties of any kind, express or implied, as to the operation of this site or to the information, content, materials, or products included on this site. You expressly agree that your use of this site is at your sole risk.