When to Hire a Lawyer to Improve Your Home Insurance Claim Settlement
If you filed a homeowners insurance claim and weren't satisfied with your insurance company's decisions, you can fight back. You have several options, including hiring a lawyer to improve your settlement.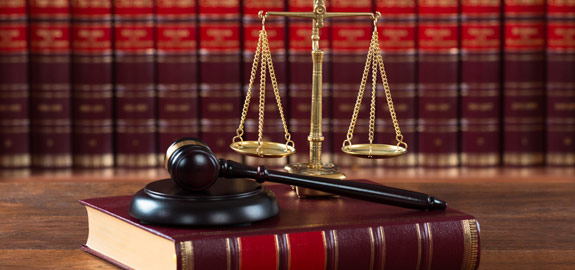 Filing a homeowners insurance claim is rarely something to look forward to. At best, it involves tedious paperwork. At worst, it's a complicated nightmare involving considerable damage to your home. And no matter the outcome, filing a claim almost always means your insurance rates will go up.
Fortunately, studies show that lately most homeowners end up satisfied after filing a claim. J.D. Power found that "overall satisfaction for property claims has reached an all-time high" in their 2018 home insurance study. The 86 percent claim satisfaction rate is despite the fact that property owners faced record losses in the last year.
But not everyone is satisfied with the result of their home insurance claim. Whether it's a denied claim or a low-ball payout, claim disputes happen. The 86 percent claim satisfaction rate still leaves 14 percent of homeowners unhappy.
According to the Insurance Information Institute, the average home insurance claim amount was $11,402 in 2015, the most recent year this data is available. Considering an average home insurance policy costs $1,173, an average claim pays for 10 years of coverage. $11,402 is a sizeable payout, and our findings show that it's enough to seek legal help to get it.
While hiring a lawyer is normally an expensive process, there's minimal financial risk in getting legal help for an insurance claim. That's because many lawyers are willing to fight insurance cases on a contingency fee basis. With a contingency fee, lawyers are paid a percentage of the claim amount they recover. This makes hiring a lawyer less of a gamble.
Less than five percent of lawsuits make it to trial. Your insurance company doesn't want to spend the money to fight you in court. If you have a good case, chances are high that you will receive an offer to settle.
This article will cover your options to fight a home insurance claim decision. It will also cover scenarios in which you need to seek legal help, and things to consider when doing so.
Why You Need Legal Help for a Home Insurance Claim
Disputes between the insurer and insured happen. The insurer wants to pay as little as possible to stay profitable. The insured wants maximum reimbursement for their damaged property. Discrepancies can and do occur.
There are three common situations where a conflict can arise between you and your insurer:
1. Claim denial
Your insurance company may elect to outright deny your claim. "Many times, these denials arise out of the insurance company's misapplication of an exclusion under the policy," says K.C. Williams III, a Florida attorney.
According to Williams, common exclusions include "that the damage was pre-existing, that the damage was the result of neglect and a lack of maintenance, or that the damage was not from a cause of loss listed under the policy."
2. Lowball payout
Getting your claim approved is one thing. Securing proper valuation for your property is another. "This is probably the most common type of dispute between consumers and insurance companies," says Williams. "The insurance company will attempt to only pay the minimum amount possible on any given damage claim."
Insurers may undervalue the cost of repairs, refuse to cover certain repairs, or not inform consumers about potential policy benefits. "That practice will often lead to the consumer holding the bag for any additional repairs," warns Williams.
3. Delayed response
You might find yourself waiting to hear back from your insurance company about your claim. This is especially true after a major disaster, where insurers are swamped with claims. Though delays aren't always done in bad faith, it may be an intentional tactic.
Insurers "simply are in no hurry to write you a check," says Tom Simeone, an attorney in Washington, D.C. "They are acutely aware that the longer they delay, the more claimants will get frustrated and give up or accept a lower amount." An attorney can help expedite this process. "If the insurance company is delaying in considering your claim, having an attorney call – which raises the threat of litigation – may persuade the insurance company to act," says Simeone.
Fighting a Claim on Your Own Isn't Easy 
Regardless of the reason behind your dispute, fighting your insurance company is not a simple task. It usually involves a mountain of paperwork, complex insurance jargon, and a lot of time and effort.
And you're going up against an insurance company filled with experience, staff, and the resources to fight back. The deck is stacked against you. Unless you're well-versed in the ins and outs of insurance, you might be fighting a losing battle.
You're probably going to need someone in your corner to fight on your behalf. Whether or not that person should be a lawyer is another question.
Steps to Take Before Hiring a Lawyer
Hiring a lawyer is expensive. There are several steps you should take before you need to consider legal help. Start with these four:
Identify the dispute: What's causing the conflict? Understand what your issue is, and why it happened. When communicating with your insurance company, make sure you get all statements and information in writing.
Gather the paperwork: If you're going to successfully argue your claim, you're going to need the paper trail to prove you're right. You're going to want copies of inspection reports, estimates, measurements, notes, damage assessments, and more. Here's a great sample letter to request claim-related documents from United Policyholders, a non-profit insurance consumer advocacy group.
Be polite: When disputing a claim, there's going to be a lot of back and forth between you and your insurance company. While it's tempting to raise your voice and get aggressive, avoid it at all costs. It will only cause you problems in the end. Be respectful yet firm.
Hire an appraiser: Insurance companies will usually send an adjuster or appraiser to evaluate damage levels and repair costs. However, these adjusters work for the insurance company. They work on behalf of the insurer's interests. " Even though the initial adjuster who comes to your house may seem friendly and 'on your side', be aware that coverage decisions are made by insurance representatives back at the office," says Williams. Consider hiring your own public claim adjuster. They'll fight for a claim result on your behalf. Remember, however, that public adjusters can only negotiate with your insurance company. If you need to litigate, you'll need an experienced lawyer.
If you've tried all the options above to no avail, it's time to consult legal help.
Hiring a Lawyer for an Insurance Claim Makes Sense
Like we mentioned, needing a lawyer to fight an insurance claim is relatively rare. You will want a lawyer if you've exhausted all other avenues and you're still unsatisfied with your payout.
"If the insurance company's offer is close to what you demanded, it may not be worth the cost of paying an attorney to obtain a larger settlement," says Simeone. "However, if there is a big difference between what the insurance company offers and the value of your claim, then you should consult with an attorney."
In 2015, the most recent year this data is available, the average home insurance claim amounted to $11,402. That's a substantial amount. Is it worth hiring a lawyer over that amount?
Getting legal help is normally very expensive. But hiring a lawyer to fight for your claim payout is less of a financial risk than you might think. Why? You can hire a lawyer for a contingency fee.
"Most attorneys handling property insurance cases will handle the claim on a percentage of what they recover," says Russel Lazega, attorney and president of Florida Advocates.
This is especially true in a state like Florida, where insurers must pay the plaintiff's legal fees if they lose. "If the case is really good, [attorneys] will handle the case for no fee up front and no percentage of the recovery simply based on the attorney's confidence that he or she will prevail and be able to recover attorney's fees and costs from the insurance company on top of the recovery," says Lazega.
A contingency fee is usually one third of the payout. That number rises if the case goes to trial, but that's extremely rare. It's often cheaper for insurance companies to simply settle a claim, rather than take it to trial.
In other words, if you think you need legal help, consult a lawyer. If they're willing to handle your case on a contingency fee basis, it means you have a good case. This is true even for relatively small claims. "Since the homeowner does not have to incur any out of pocket costs to retain a lawyer, there is no deterrent against seeking legal assistance even on small claims," says Williams.
As a client, you're risking little to nothing. "If the lawyer prevails, the client will receive additional insurance benefits that he did not have prior to hiring the lawyer," says Williams. "If the lawyer does not prevail, the experience did not cost the client anything, and the client is in the same position as he was prior to hiring the lawyer."
How to Find the Right Lawyer for Your Insurance Claim
Once you've determined that you need legal help, it's important to act fast. "Remember that insurance claims are riddled with technical defenses and loopholes," says Lazega. "Early legal guidance can help you avoid plummeting into them and can assist you in properly submitting the claim."
Insurance law is a specific field. You need a lawyer with insurance expertise if you want a good outcome. "Experience is critical," says Lazega. "Attorneys who focus their practice on challenging insurance companies know how to pick winning cases." There are numerous ways to find a qualified lawyer in your area. You should also ask a few preliminary questions when vetting a lawyer. 
Find your state or county's lawyer referral service. Usually you can search a local database of barred lawyers by their specific areas of expertise. You can also use Avvo to find and read reviews on specific attorneys and read useful content.
Ask for referrals. Every good lawyer will have past cases and clients that they can bring to the table. Look for past cases similar to yours -- and check if the lawyer got a good result.
Get a free consultation. Once you've identified a few lawyers who might be able to handle your case, get in touch with them. Have all paperwork related to the claim with you. After a short conversation, they should know whether your case is worth fighting.
Establish a payment arrangement. You're most likely going to pay for legal help in one of two ways. First is an hourly fee, which can range from $100 to $500 per hour depending on the attorney's experience. Second is a contingency fee, where the attorney will take a percentage of the recovered claim amount. That number is usually around 30 percent, though it rises if the case goes to trial. "Most lawyers will represent homeowners in property insurance disputes on a contingency fee basis," says Williams. If possible, find a lawyer to handle your case for a contingency fee.
Why Hire a Lawyer Instead of a Public Adjuster?
It's a common question: why hire a lawyer when you can hire a public adjuster? Depending on your case, there are several reasons it makes sense to seek legal help:
A lawyer can take your case from start to finish. Public adjusters are very helpful in assessing whether you have a case. They can negotiate on your behalf with the insurance company. But that's it. "Although a public adjuster can be extremely helpful to a consumer when initially dealing with his insurance company, a public adjuster cannot file a lawsuit or otherwise represent the consumer in a legal capacity," says Williams.

Imagine that you hire a public adjuster, and they attempt to negotiate a better claim outcome. If they're unsuccessful and you need legal help, it'll be expensive. " If this situation arises, the consumer will have to hire two professionals (the public adjuster and a lawyer) and will have to compensate both for their work on the claim," says Williams.
Lawyers with insurance experience are usually familiar with local public adjusters. They can work hand-in-hand. That will save you the step of hiring a public adjuster and then needing to find a lawyer later.
Hiring a lawyer is a statement of intent to your insurance company. They will know that you are serious about fighting for your claim. It can help expedite the claims process, as insurance companies rarely want to enter a lengthy and expensive litigation. "Sometimes the mere fact that you have hired an attorney will have the insurance company reconsider their denial to avoid litigation," says Simeone.
Frequently Asked Questions
Q: How can I find the right lawyer to dispute a home insurance claim?
A: Experience is key. You want to hire a lawyer that is familiar with insurance law and has litigated similar cases. "A lawyer who specializes in property insurance claims will retain the necessary experts to correctly value the cost of the repairs and will fight on the consumer's behalf for the funds necessary to fully repair the loss," says Williams.
Most counties have lawyer referral websites where you can search through a database of registered lawyers. Usually, these sites allow you to search by area of expertise. When you find a potential lawyer, ask for referrals of previous cases. Also, make sure that payment is discussed beforehand. Do they charge by the hour? Or will they charge a contingency fee of the potential payout?
A lawyer should offer you a free consultation. They will review your claim and tell you whether you have a viable case. Take advantage of that.
Q: Should I hire a public adjuster instead?
A: Public adjusters are a helpful asset when fighting a claim. They have expertise in assessing damage and repairs. And they usually have a good understanding of the nuances of insurance. For many people, a public adjuster can get the job done.
While public adjusters can negotiate with the insurance company on your behalf, they cannot take your case any further. They can't litigate. If your insurance company is not willing to negotiate, you're out of luck. You will need to hire a lawyer to take your case further.
Before you hire a public adjuster or a lawyer, consult with both. They can give insight on whether you need a lawyer or an adjuster.
Q: I hired a lawyer but still didn't get a good result. Is there anything I can do?
Your last course of action is to file a complaint with your state's insurance commissioner's office. They oversee all insurance related matters in your state.
Unfortunately, it's possible that your denied claim or low settlement was legitimate. As unfair as that may seem, there's not much you can do if a judge rules that the insurance company made their decision in good faith.
Q: How much time do I have after my claim is denied or lowballed to respond?
A: "Most cases that we encounter settle in one to three months," says Lazega. You're going to want to act fast. Each insurance company and state handles claims differently. That limit can be 90 days, 180 days, or any limit your insurer sets.
It's in your interest to get the ball rolling sooner than later.
Disclaimer: This article is for general information purposes only. The information presented is not legal advice, is not to be acted on as such, may not be current and is subject to change without notice. If you need legal advice, please contact an attorney directly.
QuoteWizard.com LLC has made every effort to ensure that the information on this site is correct, but we cannot guarantee that it is free of inaccuracies, errors, or omissions. All content and services provided on or through this site are provided "as is" and "as available" for use. QuoteWizard.com LLC makes no representations or warranties of any kind, express or implied, as to the operation of this site or to the information, content, materials, or products included on this site. You expressly agree that your use of this site is at your sole risk.