Someone Broke Into My Car. What Does My Auto Insurance Cover?
Car break-ins are the most common crime in America. Learn what your insurance will and will not cover if someone breaks into your car.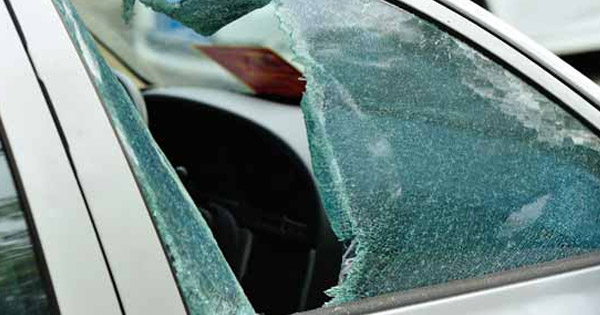 What if someone broke into your vehicle and took whatever was inside? Do you know what your insurance covers? If you have comprehensive coverage, your insurance company will probably pay to repair any damage to your car.
Typically, this includes broken windows, damaged locks and dismantled ignition systems. If your vehicle is stolen, your insurer will pay you its value (if you have comprehensive coverage).
However, even comprehensive coverage does not pay to replace the belongings taken from within your car. This requires additional insurance coverage: either renters insurance or homeowners insurance.
Comprehensive Insurance
Comprehensive coverage, contrary to its name, doesn't cover loose belongings inside the car. When you need to replace cell phones, tablets, iPods, laptop computers, purses and wallets, work tools, and any other items stolen, your homeowners or renters insurance provide that coverage. This means you'll need to file two separate claims to be reimbursed for all the damages.
What is Covered by Comprehensive Car Insurance?
Car Insurance
Shattered Windows
Broken Locks
Stolen Stereo (Stock), GPS (Stock)
Tampered Ignition
Cosmetic Damage (Paint, Locks, Carpet)
Airbags
Broken Glove Box
Aftermarket Stereos, GPS System, Custom Wheels
Renters/Home Insurance
CDs, DVDs
Laptop Computer
Sports Equipment
iPod, iPad, iPhone, or other cell phone
Clothes, Expensive Sunglasses, Jewelry
Work Tools
Purse or Wallet
Video Systems (Stock)
Stolen Aftermarket Car Stereos and Accessories
If you have aftermarket components, speak with an agent to make sure that your policy covers these items. Many policies only cover things that attach permanently to your car. So electronic items that are easily removable may not be covered.
Protect Yourself from a Car Break In
You can deter thieves from breaking into your car by:
Always locking the doors of your vehicle
Parking in a safe place (controlled access, well lit)
Keeping items out of plain sight (such as putting purchases, your GPS or phone charger in the trunk)
Reporting suspicious activity, such as someone loitering around your car
At QuoteWizard, we connect you with home and auto insurance agents that can bundle a truly comprehensive policy. It's stressful dealing with a break in. But it's worse if you find out your auto insurance won't replace the stolen items.
Compare auto insurance or home insurance so you can protect yourself in the event of theft for the lowest price.
Q: What should I do if my car has been broken into?
A: Start with the following:
Call 911
Don't touch anything
File a police report
File a claim with your car insurance carrier if there's damage to your vehicle
Cancel any/all credit and debit cards that may have been stolen
Q: Will my rates go up if I file a claim after my car is broken into?
A: Depends.  Please see our article on Minor Accidents for more information
Does car insurance cover broken windows?
A: Yes, however, you may want to price out repairs before making a claim. If the repair cost is below, at or just above your deductible amount, consider paying for the repairs yourself. Learn more about car insurance claims and broken windows.
Q: My friend's car was broken into and some of my stuff was taken. Whose insurance pays?
A: Personal items in a car aren't covered by auto insurance. If you have renters or homeowner's insurance, then you can file a claim for your items. Depending on the stolen items and your deductible, it may or may not be worth filing the claim. Make sure the amount claimed is higher than your deductible. Your renters or homeowner's insurance premium may go up after you file the claim.
Q: My car was broken into at work. Does my employer have to pay?
A: No. The law doesn't hold one party accountable for the actions of another. Unless the 1st party is somehow negligent and the act is a direct result of their negligence. Parking is an "at your own risk" activity.
Q: Does liability insurance cover theft of items left in car?
A: Liability car insurance only covers damage caused by your car.
Q: I left my car with the dealership for repairs and it was broken into. Are they responsible?
A: In general, no, they aren't responsible. Most dealerships ask customers to remove personal items from their car and state they're not responsible for damages or thefts.
That said, if you can prove liability, you may have a case for getting money from the dealership. Proving liability is tricky. You'll need to prove previous break-ins, knew about it, and did nothing to prevent the problem from happening again. And you'll need to file a police report to document the damage.
Q: How often are cars stolen in the United States?
A: According to FBI statistics 2,097 cars were stolen in the US each day.
Q: How many cars were stolen in 2013 in the United States?
A: The FBI estimates there were 765,484 thefts of motor vehicles nationwide in 2017.
QuoteWizard.com LLC has made every effort to ensure that the information on this site is correct, but we cannot guarantee that it is free of inaccuracies, errors, or omissions. All content and services provided on or through this site are provided "as is" and "as available" for use. QuoteWizard.com LLC makes no representations or warranties of any kind, express or implied, as to the operation of this site or to the information, content, materials, or products included on this site. You expressly agree that your use of this site is at your sole risk.