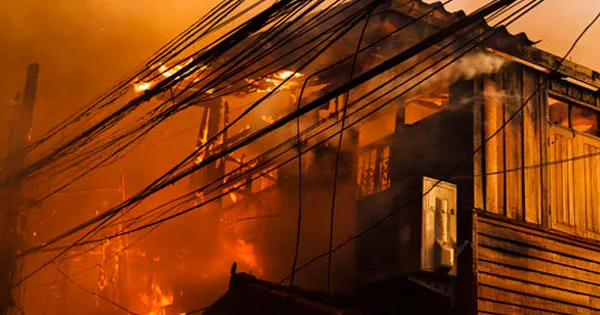 Actual cash value and replacement cost are two different methods insurance companies use to value your personal belongings in your home. Depending on if you have a replacement cost or an actual cash value (ACV) home insurance policy, your payout after a claim varies a lot.
Replacement cost is most often based on the how much it would cost to replace the item today. Actual cash value is based on the current cost of the covered item minus depreciation. While this may sound straightforward, there's a lot going on in the details of both. Read on to learn:
What is actual cash value?
ACV coverage pays out home insurance claims for personal property based on current market value. "Market value" is the amount an item would currently sell for, including depreciation. There are a few different ways your home insurance company can calculate ACV:
Calculate the item's value based on its life expectancy. As an example, the average life span of a dishwasher is about 10 years. If your dishwasher needs replacement after five years, the ACV payout is half the dishwasher's original cost.
Analyze market data. Insurers will compare the value of a used item to how much similar items currently sell for.
Use a pricing network. If you have an item in mint condition, an insurer that uses a network or depreciation software can see what an item of that quality goes for and pay you closer to what it's worth.
What is replacement cost?
Replacement cost is the total amount needed to repair or replace destroyed, damaged, or even stolen property. Replacement cost coverage pays out on your stuff at whatever the current price is for the covered item, even if it is higher than what you bought it for. If a replacement item needed can't be found, your home insurance company will pay you for an item of equal value. This way you can find a similar replacement. If a cheaper like quality item is available, the price difference may be reflected in your claim payout.
As an example of how replacement cost works, say the $700 flat screen TV you bought four years ago was destroyed in a fire. Your insurer would pay you to get a new one of same or equal function, even if it costs more now. If your make and model of TV can be found for $600, you may be reimbursed at that amount.
How does recoverable depreciation work?
Replacement cost policies can also use recoverable depreciation. This means your home insurer can send one payment at ACV to repair or replace a belonging. After the needed work is done, your insurer then pays the rest you are owed at replacement cost. Insurers will do this to avoid fraudulent claims. It's also a good motivator to spend the money received on actual replacement of an item, as you get a greater payout if you do.
Is ACV or replacement cost better for you?
Overall, A replacement cost home policy is a better value when you file a home insurance claim. Replacement cost will pay the retail cost of replacing destroyed, damaged or lost items. The advantage here can be seen in the example of personal computers.  
As an example, a $1,500 laptop you bought two years ago is going to be worth less than a new one today. If you have an ACV home insurance policy, your insurer may give you a check for $800 for the computer. You're may not be able to find an equal computer now at that price to replace the old one. A replacement cost payout can get you a computer of equal performance.
Most homeowners go with an ACV policy due to the price difference. Actual cash value policies tend to be much cheaper than replacement cost policies. While ACV's low cost is attractive, a replacement cost policy's range of coverage pays you out better.
The benefits of an inventory list
If you want to get a good idea of which policy type is better for you, look over your inventory list of your belongings. If you have a lot of stuff that would get a low payout now, Replacement cost home insurance is going to be your better choice. If the price tag of a replacement cost house policy is an issue for you, consider raising your deductible to offset the cost. It really is worth it if a major accident happens.
Replacement cost limits
An important thing to know about replacement cost is that some types of contents are only partly covered. Items such as jewelry and electronics usually are capped at $1,000 maximum per-item on home insurance claims.  Other items such as art or antiques are usually capped as a group instead of as separate items. This means you could get as little as $2,500 total for your $50,000 art collection.
Home insurance riders
Replacing rare items can be a challenge whether you have ACV or replacement cost insurance. Let's use the signed jersey of a famous baseball player as an example. The jersey may be worth thousands of dollars to fans. However, your insurer may only reimburse you what you'd pay for the shirt. Many insurers offer special home insurance riders to cover rare possessions like this. You may also be able to get separate coverage for the item.
QuoteWizard.com LLC has made every effort to ensure that the information on this site is correct, but we cannot guarantee that it is free of inaccuracies, errors, or omissions. All content and services provided on or through this site are provided "as is" and "as available" for use. QuoteWizard.com LLC makes no representations or warranties of any kind, express or implied, as to the operation of this site or to the information, content, materials, or products included on this site. You expressly agree that your use of this site is at your sole risk.