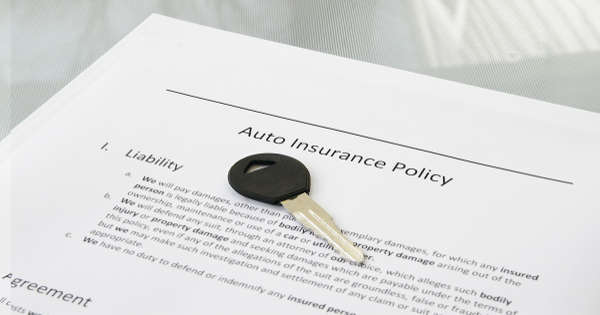 If you've ever owned a car, you should've at least heard of liability insurance. But how much do you actually know about this kind of auto coverage?
It's more important than you may think to answer that question with some amount of confidence. After all, auto liability insurance helps you pay for traffic accidents that are your fault. Plus, state law usually requires it. (Unless you live in New Hampshire -- although even The Granite State makes drivers prove they can cover the costs related to crashes they cause.)  
Given that, the info included here will help you understand:
What this kind of car insurance covers and doesn't cover
How its policies tend to be structured
How its premiums are calculated
How much of it you should purchase
What is Auto Insurance Liability Coverage?
Liability car insurance protects you if you cause an accident. It does that by covering the costs of injuries that result from the crash. It also covers related vehicle or property damage.
Something it doesn't cover is expenses resulting from your own injuries. It also won't pay for damage done to your own property or car. (You need other kinds of coverage if you want to be protected in those situations.)
In other words, you're responsible for all of those bills when you're at fault in an accident. What if you can't afford to pay them (because you didn't buy liability insurance)? You could lose your home or some of your other assets.
What Liability Policies Cover and Don't Cover
Liability coverage usually consists of three parts: bodily injury per person, bodily injury per accident, and property damage.
The first part deals with the amount an insurer will pay a single person injured in an accident you cause. The second part deals with how much it'll pay for all injuries tied to a particular accident.
As for the third part, it deals with how much an insurance company will pay for property (not yours) that's damaged by an accident you cause. "Property" in this case usually refers to other peoples' cars, but it can refer to other assets too.
Here are some of the costs the "bodily injury" portion of liability insurance covers:
Emergency aid at the scene
Medical bills, including those tied to rehabilitation efforts
Long-term nursing care
Sickness or disease that result from the accident
Compensation for loss of income
Funeral expenses
And here are some of the assets and structures the "property damage" portion covers:
Cars and other vehicles
Homes
Fences
Lampposts
Telephone poles
Keep in mind that not all auto liability policies cover the same expenses or situations. So, check with your agent if you don't know how fully your policy protects you if you cause an accident.
If your policy doesn't protect you as much as you want, let QuoteWizard help you find the liability coverage you need without paying more than you should.
A Note About 'No-Fault' States and Liability Insurance
Twelve states (and Puerto Rico) require car owners to have Personal Injury Protection coverage.
With this type of coverage, each driver's own insurance company pays for certain losses, no matter who caused the accident.
Does that mean you can ignore liability coverage if you live in one of those 12 states? In most cases, it doesn't.
The reason: let's say you rear-end the car in front of you while approaching a stoplight. You injure the driver as a result. That person's "no-fault" insurance begins by paying the bills related to her injuries. If it reaches its limit and there are bills left to be paid, you may have to pay them. They'll be taken care of, though, if you have liability insurance.
How Liability Coverage Usually is Structured
The numbers included on your auto liability policy might look strange at first glance.
Figures like 15/25/10 or 50/100/25 are common examples. Thankfully, they're easy to decode.
The first number is the maximum amount of coverage (in thousands of dollars) the insurance company pays to cover one person's injuries. The second number (also in thousands of dollars) is the amount it pays to cover the injuries suffered by everyone involved in a single accident. Finally, the third number is how much it'll pay to cover property damage. (And, yes, that last number is in thousands of dollars too.)
If your policy doesn't include "split" figures like the ones described here, you probably have a single-limit policy. This kind of policy combines bodily injury and property damage coverage into a single amount.
In other words, if you cause an accident, it pays out no matter how many people are injured or how much property is damaged. (This depends on the coverage limits of your policy, of course.)
How Liability Insurance Premiums Are Calculated
What you pay for the different kinds of liability coverage depends on a number of factors. Some of the ones insurers tend to consider:
Your driving record
How much coverage you want to buy
Your marital status
Your gender
Your credit history
Note: not all insurance providers look at your credit history to calculate your rate. In fact, they're not allowed to use it in some states.
Are you paying more for liability car insurance than you think you should? Enter your zip code here to compare quotes for liability auto insurance coverage from multiple companies and find the best rates.
How Much Liability Coverage You Should Have
Most agents or other financial experts will tell you to buy as much auto liability coverage as you can "comfortably afford."
That's because the costs tied to car accidents escalate quickly. Even worse, they can go well past the minimum levels of liability coverage most states require. (For more on why these "state minimums" usually aren't enough, read our article on the topic, "Why Legal Minimum Car Insurance is Not Enough.")
As a result, many agents and experts suggest buying liability policies that provide:
Bodily injury coverage of at least $100,000 per person
Bodily injury coverage of $300,000 (or more) per accident
Property damage coverage of no less than $50,000
What if you want to buy a single-limit policy? Go with one that offers at least $300,000 of coverage.
Don't worry if you have to raise your coverage limits a bit for them to meet these minimums. Doing so shouldn't add much to your bill. In fact, you'll only pay about 20 percent more (or less) to increase your limits from $100,000 to $300,000.
One more reason to buy as much liability coverage as you're able: if your coverage won't pay for all of the costs related to a car accident you cause, you could be sued for the remainder.
Liability Auto Insurance FAQ
Q: Will my auto liability insurance cover me while driving a rental car?
A: Most of the time, yes, it will. There are exceptions to that rule, though. An example: your rental car is worth a lot more than your own car. In that case, your liability insurance may not fully cover the costs tied to an accident you cause.
The good news here is that if you use a credit card to pay for a rental car, that card may provide supplemental insurance that will cover any gaps. (Some credit cards only offer collision coverage, and that won't protect you if you cause an accident that injures someone.)
One last thing to think about here: if you don't have comprehensive or collision insurance for your own vehicle, you may not be covered if your rental car is stolen or damaged.
Q: Why is uninsured motorist coverage required by states that require auto liability insurance?
A: Most likely, this is because a lot of people ignore the laws that say they have to carry a certain amount of liability coverage.
In fact, so many people — 1 in 8 US drivers, according to a 2014 study conducted by the Insurance Research Council -- fail to buy this type of insurance that it's almost impossible for law enforcement to track down and punish all of them.
As a result, some states force drivers to buy uninsured motorist coverage so they'll be protected if they get into an accident.
Q: What is the difference between liability or liability-only car insurance and comprehensive car insurance?
A: Liability coverage only pays for claims related to damage that's done to someone else's body or property. Comprehensive coverage pays for damage done to your vehicle, as well as the theft of your vehicle.
Q: Does liability insurance cover a broken window?
A: Only if it's part of someone else's car and it's broken in an accident that you caused. Liability coverage won't pay to have a window on your vehicle repaired or replaced.
Q: Does liability insurance cover the contents of my car if someone breaks into it?
A: No. You need homeowners or renters insurance if you want to protect the contents of your car.
QuoteWizard.com LLC has made every effort to ensure that the information on this site is correct, but we cannot guarantee that it is free of inaccuracies, errors, or omissions. All content and services provided on or through this site are provided "as is" and "as available" for use. QuoteWizard.com LLC makes no representations or warranties of any kind, express or implied, as to the operation of this site or to the information, content, materials, or products included on this site. You expressly agree that your use of this site is at your sole risk.