How Long do Accidents Affect Car Insurance Rates
After a car accident, many drivers suffer from rising insurance rates. Whether or not and how long your insurance costs go up depends on several factors.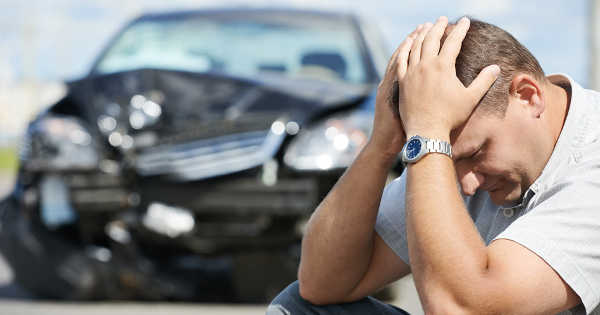 Getting in a car accident is, unfortunately, common. Whether it's a fender bender or a high-speed crash, at some point most drivers will get in an accident. And there's a good chance that car accident will have insurance implications.
Car accident usually leads to higher insurance rates. Normally, accidents stay on your insurance record for three to five years. You might find yourself paying higher rates during that entire period.
Fortunately, there are steps you can take to reduce rising rates.
Car Accidents and Insurance
Your insurance rates are priced by a complex equation. Rate factors include:
Age
Car make and model
Gender
Location
Driving history
While several other factors also impact your roles, those listed above are the most important. They are used to assess your risk level. Drivers with high-risk levels are statistically more likely to cause accidents or get citations. In the eyes of the insurer, that means they're more likely to cost money by filing claims.
Causing a car accident often leads to higher insurance premiums. But it depends on the details:
If you're not at fault for the accident, your rates might not change. But that's not always the case. Many drivers find their insurance rates jump after a not at-fault accident.
Minor fender benders are less likely to cause a rate hike.
If your insurance policy includes accident forgiveness, it's like a get out of jail free card. But you can only use it once.
If it's your first accident, or your only accident in at least six years, you might avoid a rate increase.
There are always exceptions. Even if your rates don't go up after an accident, you could lose your good driver discount. The cost and severity of an accident is accounted for when recalculating a premium.
A violent freeway crash is more likely to raise rates compared to a fender bender. But multiple minor accidents will lead to exponentially higher rates.  And if you cause a minor accident within six years of receiving certain driving citations, that will hurt your rates. You might even face a rate hike if you get in an accident caused by another driver.
Depending on your age, you might already be considered a risk. Teens pay the highest car insurance rates in the country, followed by elderly seniors. Teens or seniors who cause minor accidents rarely get a break from their insurers.
How Can I Get a Car Accident Off My Insurance?
There's no magic tricks here. The only way to get an accident off your record is to wait. A car accident will hurt your insurance rates for three years. During that time, it's vital that you avoid tickets or additional accidents.
Some insurance companies will raise your rates by a set amount for the entire three-year period. Other companies will raise your rates and then gradually decrease them over three years.

Even though a car accident only raises your rates for three years, you're in a probationary period for as long as six years. If you cause an accident or get a ticket within six years after your last accident, you might face a steep rate increase.
You can contact your local DMV and ask for a copy of your driving record. It's sort of like your credit report, and you should review it annually. Make sure everything is accurate. It's possible there is an erroneous citation or accident listed there. If that's the case, contact the DMV and your insurer to reassess your record.
How to Lower Your Insurance Rates After an Accident
The best way to keep your rates low is to avoid accidents entirely. Obviously, that's not always possible. Accidents are, after all, accidental. But there are steps you can take to soften the blow of higher insurance rates.
High-Risk Drivers Pay High Insurance Rates
If you're involved in multiple accidents or citations, your insurance company may designate you as high-risk. This also happens after a particularly serious infraction like a DUI. A serious infraction, or a combination of many infractions, may be enough to earn a suspended license.
High-risk drivers pay exorbitant amounts for car insurance. That's if they can get a policy. Many insurance companies refuse to cover high-risk drivers because of the liability. Companies that offer high-risk auto insurance charge drivers a premium to do so.
On top of expensive insurance, high-risk drivers may face license suspension. If that happens, they need an SR-22. What's an SR-22? It's a form that legally proves you have liability insurance. It's necessary to prove you have the minimum level of insurance to get back on the road.
SR-22s are expensive. On top of the extra insurance costs, you need to pay more for your SR-22. You might have to pay filing fee with the DMV, as well as extra paperwork with your insurer.
Frequently Asked Questions
Q: Does an accident raise my insurance rates?
A: Well, it depends. Simply getting into an accident doesn't guarantee a rate increase. But if you file a claim after an accident, there's a good chance your rates will go up.
If you cause a serious and expensive accident, expect your rates to go up. And if you've received citations or been involved in other accidents within the last six years, your rates will increase. If you don't file a claim and there's no police report, however, your insurer probably won't know about the accident. That's why it's smart to pay for minor accidents on your own.
Q: How long does an accident stay on my insurance record?
A: An accident will usually hurt your rates for three years. But after the accident, you'll want to avoid additional accidents or citations for six years. Consider that six-year period to be probation. If you rack up any accidents or tickets during that time, your rates could rise considerably.
Q: Can I get an accident taken off my record?
A: If you avoid additional accidents or citations, it should disappear from your record after three years. It's possible it stays on your record for up to six years, especially if you have any prior infractions.
Q: How much will my rates go up after an accident?
A: It's hard to say. An accident doesn't guarantee a rate increase. But if you're at fault, or if you file a claim, or if you have prior infractions, you should expect a rate hike.
How much your rates increase depends on several factors. They include your age, your driving record, where you live, your insurer, and more. Some reports suggest that a single claim can raise your rates as by 40 percent, even if you're not at fault. Either way, insurance rates are calculated on a case-by-case basis.
Q: I got in an accident, but it wasn't my fault. Will my insurance go up?
A: Unfortunately, it's a real possibility. Even if another driver causes an accident, you might face higher rates. Anytime you file a claim, there's a chance your rates will rise.
A study by the Consumer Federation of America found that most drivers involved in not-at-fault accidents saw their insurance rates increase. Premiums jumped by eight to 12 percent. There are exceptions, as some states forbid rate increases in this situation. But facing a rate hike after getting rear ended, for example, does happen
QuoteWizard.com LLC has made every effort to ensure that the information on this site is correct, but we cannot guarantee that it is free of inaccuracies, errors, or omissions. All content and services provided on or through this site are provided "as is" and "as available" for use. QuoteWizard.com LLC makes no representations or warranties of any kind, express or implied, as to the operation of this site or to the information, content, materials, or products included on this site. You expressly agree that your use of this site is at your sole risk.