How to Lower Car Insurance
Want to save money on car insurance? Here are several ways you can lower your rates and make your coverage more affordable.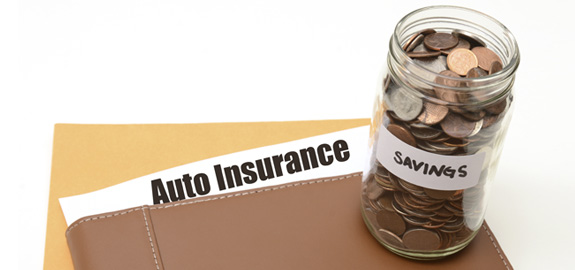 Most drivers need car insurance, but that doesn't mean they need to pay an arm and a leg for it.
If you need or want to save money on car insurance, here are some steps you can take to make that happen and reduce your premiums.
Some of the things you can do to lower car insurance costs include:
Keep reading to learn more about these and other tips for saving money on car insurance.
Shop around if you haven't done it in a while
One of the best ways to save on car insurance is to get quotes from several providers.
This is because how much you pay for car insurance depends on a number of factors, like where you live, the kind of vehicle you drive and your driving record. Even your age, gender and job can impact the cost of auto coverage.
Also, every insurance company considers these factors and determines their rates differently. Some care more about your age or record than your location or car, and price their policies accordingly. Others do the opposite.
Because of that, the quote Allstate sends you is likely to differ from the quote GEICO, Progressive or State Farm sends you.
To make sure you're getting your best rate for the coverage you want or need, compare rate quotes from multiple insurers at least once a year — if not every six months.
Drop collision and comprehensive coverage
If you drive an older car, you could save on auto insurance by dropping collision and comprehensive coverage from your policy and carrying only liability coverage.
Collision coverage pays to repair your car if you get into an accident with another vehicle or if you hit a stationary object while driving. Comprehensive coverage pays out when something other than a collision or crash damages your car. This could be an animal, a fire, a storm or even vandalism.
Although most lenders require you to have collision and comprehensive coverage when you finance a vehicle through them, you can drop both after you pay off your loan.
Whether or not it's a good idea to do this depends on how much your car is worth when that happens. Here's a good rule of thumb: if your car is worth less than your annual auto insurance premium plus your deductible, you might want to get rid of your comprehensive and collision coverage.
Just make sure you've got enough cash or savings to pay for any needed repairs that may pop up if you go down this road.
Pay for six or 12 months of coverage at a time
Pay your entire six-month or yearly premium all at once, if you can afford it.
Monthly bill-pay can sound appealing when you buy car insurance, but it often makes the overall cost of a policy more expensive. This is because most insurers charge a fee for the convenience. These fees add up, too — to $50 or more a year, in some cases.
Drivers looking to save money on car insurance can do so if they switch from being billed monthly to being billed every six or 12 months. And they — you — can save even more by switching to an automatic payment option, which most companies offer.
Finally, don't worry about the commitment of a bulk payment. If you cancel your policy early, you'll get a prorated refund.
Raise your deductible
Raising your deductible is another good way to save money on car insurance.
A lot of people choose a low deductible for their car insurance policies, and it makes sense. In fact, the lower your deductible, the less you have to pay out of pocket for repairs after something damages your vehicle.
A low deductible also means a high premium, though. And that's what many people worry about when buying car insurance — their monthly or yearly costs.
As a result, if you want to save on auto insurance costs, raise your policy's deductible. Just make sure you can afford to spend that amount if your car is in an accident.
Bundle multiple insurance policies together
Buying several types of policies from the same company is a particularly easy way to save on insurance costs. Many insurance providers give you a discount if you buy more than one policy from them.
For example, if you bundle your car and home insurance policies with American Family, you could save $600 a year or more on your combined coverage. Our research shows you can save hundreds of dollars a year by getting home and auto discounts from insurers like AAA, Allstate, Amica, Erie and Travelers, too.
These and other companies also offer similar multi-line discounts to people who bundle auto and renters insurance policies or auto and condo insurance policies with them.
Look for discounts
Bundling discounts aren't the only discounts that can help you save on car insurance. Insurers offer tons of other discounts, too, including ones for:
Alternative fuel vehicles.
Anti-theft devices.
Automatic payments.
Members of certain organizations and groups.
Members of the military.
Multiple vehicles.
New vehicles.
Safe drivers.
Safety features and equipment.
Seniors and retirees.
Teen drivers.
Usage-based insurance programs.
Here's some more specific information on the discounts you can get and amounts you might save from various car insurance providers:
| Insurance Company | Discount | Potential savings |
| --- | --- | --- |
| GEICO | New vehicle | 15% |
| Nationwide | Defensive driving | 5% |
| Progressive | Multi-car | 12% |
| State Farm | Good student | 25% |
Drive less 
You can save money on car insurance if you don't drive much.
This is because the more you drive, the more likely you are to get into an accident. Most insurance companies recognize this and offer lower rates to infrequent drivers.
Some insurers reward infrequent drivers through low-mileage discounts. Others do it via usage-based or pay-per-mile programs.
Regardless, if you drive less than 10,000 miles a year, let your insurance provider know about it. It could shave hundreds of dollars off your annual premium.
Improve your credit score
Most insurance companies consider credit when calculating premiums. This doesn't mean they look at your credit score, though. Instead, they look at something called a credit-based insurance score.
According to the National Association of Insurance Commissioners, credit-based insurance scores differ from credit scores by ignoring rate factors like age, gender and income, and focusing instead on things like:
Length of credit history.
Payment history.
Outstanding debt.
Pursuit of new credit.
Credit mix.
Insurers use these scores to figure out how likely someone is to file a claim. As such, if you have a good credit-based insurance score, your premium should be lower. And if you have a bad credit-based insurance score, your premium should be higher.
How can you raise your credit-based insurance score and reduce your car insurance costs? The following could help:
Pay your bills on time.
Keep your credit card balances as low as possible.
Don't apply for new lines of credit unless you need them.
QuoteWizard.com LLC has made every effort to ensure that the information on this site is correct, but we cannot guarantee that it is free of inaccuracies, errors, or omissions. All content and services provided on or through this site are provided "as is" and "as available" for use. QuoteWizard.com LLC makes no representations or warranties of any kind, express or implied, as to the operation of this site or to the information, content, materials, or products included on this site. You expressly agree that your use of this site is at your sole risk.