11 Ways to Save on Car Insurance Rates
Car insurance doesn't have to be expensive. Check out our list of 11 ways to save money on car insurance and lower your insurance rates today.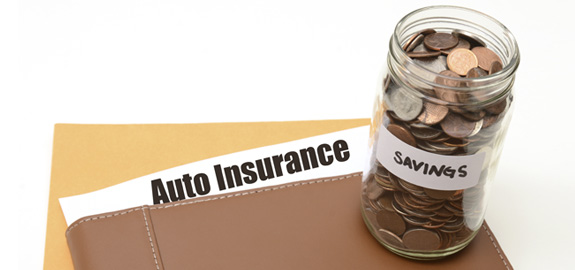 Is this the year you reign in your spending? QuoteWizard's list of 11 ways to save on car insurance is just the thing to make your new year's savings goals a reality. Your insurance policy doesn't have to be expensive. There are many ways to cut costs without sacrificing coverage. We're hoping this wealth of possibilities will leave you wealthy, or at least paying less for your auto insurance.
Consider Liability Only Coverage - If your vehicle is older, it might be prudent to drop your collision coverage and carry only liability insurance. It's a bit of risk, but this adjustment often drops insurance rates by half.
Compare Rates from Multiple Companies - Every insurance company determines their rates a little differently. Some offer the best rates if you have a squeaky-clean record but are more expensive if you don't. Others are quite the opposite, offering reasonable rates for high-risk drivers and mediocre rates for everyone else. Regardless of your situation, you need to request quotes from multiple insurers to know whether you're getting the best rates.
Bundle Multiple Polices Together - Sometimes called a multi-line insurance policy, you can obtain significant savings when you bundle several types of insurance together. Renters will find they can save on both their car and renters insurance if their policies are from the same company. Homeowners can do the same with their home and car insurance. The more, the merrier. You'll save 10 to 15% and simplify your insurance bills.
Check Rates Every Six Months - The insurance market is dynamic and prices are constantly changing. Before paying for six more months of insurance coverage, savvy shoppers compare rates from several companies to make sure they're paying the lowest price. Let QuoteWizard help you compare car insurance rates from multiple companies to make sure you're still getting the best deal.
Pay Your Entire Bill at Once - If you can afford to pay for six months of coverage at a time, do so. Most companies tack on a "convenience charge" or similar fee to each payment you make other than the first. This can be as much as $5 a pop (sometimes more depending on which method you use to pay your bill). Over the course of a year, the so-called convenience of paying in installments will have cost you $50 or more. Don't worry about the commitment of a bulk payment—if you cancel your policy, you'll get a prorated refund.
Choose the Right Deductible - You can read our article about choosing the right deductible for more information, but the basic idea is to make it as high as you can reasonably afford.
If You Have Tickets or Accidents, Find a Forgiving Insurance Company - Not all insurance companies punish drivers with tickets and accidents harshly. Granted, if you have a lengthy record of moving violations you're probably out of luck, but some insurers are willing to look past an incident or two that happened years ago and still offer you a competitive price for a policy.
If Your Record is Squeaky Clean, Reap the Rewards - Just like drivers with a checkered past should find a forgiving insurer, drivers with perfect records should seek out an insurance company that offers especially good rates to especially good drivers.
Drive a Safe Car - These days, medical bills pile up fast. Insurance companies charge drivers less if their vehicle is loaded with safety features. Features like anti-lock brakes and stability control help to prevent accidents in the first place and reduce the risk of a costly claim.
State Accurate Mileage Amounts - If you drive infrequently, your insurance rates should be a lower than for drivers who put over 10,000 miles on their cars each year. If you've switched jobs and your commute has gotten shorter (or perhaps you're using an alternative form of transportation), make sure your insurer knows about it. They should lower your rates.
Look for Other Discounts - Don't think you're eligible for any discounts? You might be surprised. Insurance companies offer discounts for a host of other reasons such as:

Good Student Discount
Senior Discount
AAA Membership
MENSA Membership
Defensive Driving Course Graduates
Membership in a Fraternity or Sorority
Low-risk Occupations
QuoteWizard.com LLC has made every effort to ensure that the information on this site is correct, but we cannot guarantee that it is free of inaccuracies, errors, or omissions. All content and services provided on or through this site are provided "as is" and "as available" for use. QuoteWizard.com LLC makes no representations or warranties of any kind, express or implied, as to the operation of this site or to the information, content, materials, or products included on this site. You expressly agree that your use of this site is at your sole risk.