What is No-Fault Car Insurance and how does it work?
Learn more about no-fault car insurance including which states have it, what it covers, and how it restricts the right to sue.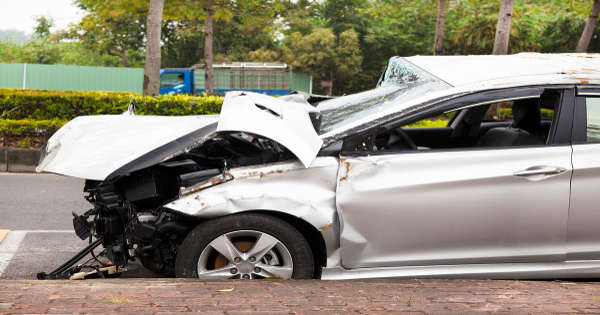 What is no fault insurance?
No-fault car insurance is a type of insurance that compensates drivers for damages regardless of who is at fault.
In states without no-fault insurance, compensation for accidents depends on who causes the accident. In a state with no-fault regulations, your insurance carrier covers all or some of your expenses even if you cause the accident.
No-fault insurance can be referred to as Personal Injury Protection, or PIP. PIP is a policy extension that helps drivers with injury expenses.
These policies are not required in most states. But drivers in states that require no-fault policies are likely to feel the impact of no-fault regulations.
How does no-fault insurance work?
Most insurance claims are awarded depending on which driver is at fault. But in a no-fault state, claims are paid out regardless of who is to blame.
here are different types of no-fault insurance. For example, some states set a limit for how much your insurance company will pay you. Other states have no such limits.
In a no-fault state, you submit claims to your own insurance company. They pay damages to you for your injuries. This is different from other states, where drivers submit claims through the other driver's insurance company. In this case, the other driver's insurance company may deny the claim.
No-fault states generally restrict whether or not you can file lawsuits against other drivers. Certain criteria like monetary or injury thresholds must be met in order to file a lawsuit. These regulations are in place to prevent unnecessary litigation.
How does no-fault insurance impact me?
If you live in a no-fault state, your insurance rates may suffer. For example, Michigan is a no-fault state, and Detroit drivers pay the highest insurance rates in the country. States with no-fault insurance requirements generally have higher premiums due to a few factors:
Fraud: Since claims are paid out regardless of fault, some insurance experts blame no-fault policies for widespread insurance fraud. They allege that no-fault policies create a financial incentive to falsify accidents or exaggerate injuries.

It's not just falsified accidents that hurt insurance rates. Detroit in particular has struggled with various types of fraud. From overly-litigious lawyers to dodgy doctors, Michigan's no-fault laws impact insurance rates.
High costs: No-fault claims are expensive to file for insurance carriers. Unsurprisingly, these costs are passed onto the customer. The result is rising insurance rates.
Repeat offenders: Reckless drivers don't face strong financial penalties for accidents. There's less deterrence to avoid additional accidents.
Uninsured drivers: Areas with high insurance rates often have a high percentage of uninsured drivers. It's a chicken or egg scenario. What comes first?

Some drivers skip car insurance in areas where it's extremely expensive. But rates in that area then rise to cover the cost of uninsured drivers. Regardless of what causes drivers to forego car insurance, the result is expensive insurance premiums for everyone.
If your insurance is too expensive due to no-fault regulations, shop around for a new insurance plan. It's the only way to find out if you're overpaying. You can easily compare auto insurance quotes right here at QuoteWizard.
Do you live in a state with no fault insurance?
If your state has no-fault insurance requirements, make sure you're up to date on how it affects your policy. Several states have tried no-fault insurance since the 1960's. Many have since rescinded and repealed no-fault laws. The following states have no-fault insurance:
*In Kentucky, New Jersey and Pennsylvania, no-fault is optional. If you live in one of these states, speak to an insurance agent to see which plan is right for you.
If you live in a no-fault state, it's important to know how it impacts your insurance policy. Licensed insurance agents are experts on this topic and they can walk you through everything you need to know.
"Fault" Varies from State to State
No-fault measures vary from state to state. Some states dictate exactly when drivers can and can't sue. In most cases, they limit legal action to "life-changing" or "permanently disabling" injuries. Courts have interpreted those labels to be much broader than they sound.
Other states place caps on medical expenses. If the costs of an accident go over that cap, the people involved can sue. One problem with this system is that people states sometimes get more medical treatment than needed to can push an accident's costs past that cap.
Do you live in any of these states? If you do and you're unhappy with your current auto policy, shop around. Compare auto insurance quotes from top companies so you can get the best rates and coverage possible.
Why does no-fault insurance exist?
No-fault car insurance began because of the difficulty in fairly deciding compensation for car accidents. The courts were inefficient, and as cars became more common, so did accidents. No-fault insurance eased the burden faced by courts and law-enforcement in assigning accident blame.
Many drivers were unable to pay for injury expenses after a bad accident. In addition, an influx of lawsuits for accident compensation necessitated updated laws. In order to protect drivers, lower insurance costs, and provide a safety net, no-fault insurance was born.
Has no-fault been effective?
You could make a strong case that it hasn't. A case in point: no-fault laws haven't reduced the cost of car insurance as intended. In fact, states that offer no-fault insurance tend to have higher premiums than those that don't.
Another example of how no-fault insurance hasn't been effective: its pricing structure encourages exaggeration and fraud. Healthcare providers offer unnecessary medical treatment and procedures so they can surpass caps and get more money from insurance companies.
All that said, no-fault insurance has succeeded in at least one area. It has decreased the number of lawsuits filed over car accidents. Unfortunately, the increase in fraud has exceeded the reduction in legal costs.
Recent Developments
Florida
To fight fraud, Florida lawmakers passed a law in 2012 that reduces personal injury protection (PIP) payments tied to car accidents.
This law caps medical emergencies at $10,000. It also limits non-emergency care to $2,500. And it restricts payments to unregulated healthcare providers.
Florida drivers and passengers must now be treated at a hospital within 14 days of being injured in a car accident. Also, their treatment must be relate to the injuries caused by the crash.
Has the legislation done its job and reduced fraud? It seems so. Initial research suggests questionable claims and premiums have declined in Florida.
New York
New York has struggled to control the cost of premiums due to fraud. In 2009, New Yorkers paid an extra $229 million on insurance due to fraudulent activities.
In 2012, police discovered an insurance fraud ring of 36 people, including physicians and personal injury lawyers.
Between 2014 and 2015, Governor Andrew Cuomo OK'd an audit of the state's healthcare providers. The purpose: to find, arrest and fine providers that regularly treat the "victims" of fraudulent insurance claims.
Michigan
Unlike other states, Michigan does not have a no-fault fraud watch-dog. Some critics blame high levels of insurance fraud on a lack of oversight.
As of 2012, it's a felony in Michigan to act as or employ a "runner" to recruit people to stage accidents. In 2013, the state's legislators tried to cap PIP benefits at $1 million, but the effort stalled.
Also, Michigan currently is the only state to have unlimited lifetime PIP coverage. Because of that, car insurance in Michigan is more expensive than any other state. Michigan also has more uninsured drivers than almost any other state, partly due to high insurance costs.
According to Detroit Mayor Mike Duggan, no-fault insurance hurts the average consumer the most. "The insurance companies are doing fine, the lawyers are doing fine, the hospitals are doing fine, and all of us are paying the bill," says Duggan.
Detroit residents pay considerably more for car insurance than anyone else in the country. Because of this, in 2017 city leaders and community activists have begun lobbying for the end of no-fault insurance. They blame no-fault for their astronomical insurance premiums.
The Future of No Fault
In the face of rising car insurance premiums and dwindling profits, the days of no-fault insurance may be numbered. Many states have already dismantled and repealed their no-fault insurance laws.
Michigan lawmakers are the latest to question no-fault insurance due to sky-rocketing insurance rates and high levels of uninsured drivers. It remains to be seen whether no-fault policies will continue to have a place in today's insurance climate.
QuoteWizard.com LLC has made every effort to ensure that the information on this site is correct, but we cannot guarantee that it is free of inaccuracies, errors, or omissions. All content and services provided on or through this site are provided "as is" and "as available" for use. QuoteWizard.com LLC makes no representations or warranties of any kind, express or implied, as to the operation of this site or to the information, content, materials, or products included on this site. You expressly agree that your use of this site is at your sole risk.