What Is Accident Forgiveness and Is It worth It?
Insurers reward safe drivers with low premiums. And they punish people who've gotten into accidents by giving them higher rates. Accident forgiveness can help with the second situation.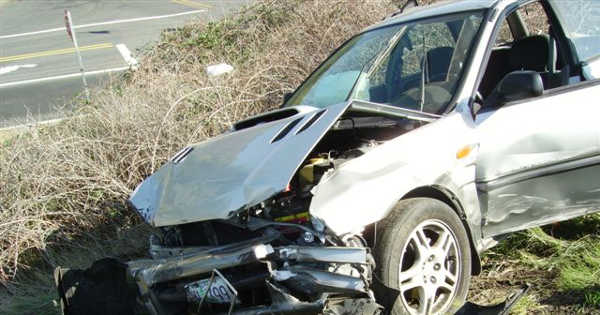 You've probably heard that getting into just one accident or collision can increase your car insurance rates. Well, it's true. But why?
People who file too many claims are a drain on their insurance companies. To compensate for that lost money, insurers raise the premiums of customers who are frequent "claim-filers."
This is where accident forgiveness comes into play. It's a policy add-on or endorsement that keeps an insurance provider from increasing your car insurance rates after your first at-fault collision.
Who Can Get Accident Forgiveness?
Most insurance companies offer it, but only to select groups of customers. The main ones are:
Drivers with accident-free records—Insurers usually only provide this benefit to people who have clean driving records. So if you haven't been in any accidents, you should be good to go. Most insurers also will let it slide—and offer you this endorsement—if you've kept a clean record for five or more years.
Longstanding customers—If you've been with your insurance company for years, it may let you get this add-on even if your driving record isn't perfect.
New customers—Some insurers make this available to all new customers. They do this to reward people for dropping their old carriers and enrolling with them.
Something to keep in mind here is accident forgiveness covers all drivers on a policy. So if five members of your family are all on one policy, this coverage should account for all of them. In fact, according to Allstate's Addison Gardner, "Usually customers with more drivers and cars on their policy find it [more] valuable [to get this coverage.]"
This is especially true if one of those family members is a teenage driver. Teen drivers are more likely than any other group of drivers to be involved in an accident, and this kind of add-on will keep your insurance carrier from raising your rates if your young driver causes a collision.
Who Should Purchase it?
Do you have a clean driving record? Are you on a tight budget and don't want things like accidents raising your rates? Or are you pretty sure the costs tied to accident forgiveness will outweigh the premium surcharge you'll receive if you're involved in a collision? Well, you may be a perfect candidate for this endorsement. 
Is Accident Forgiveness Worth The Money?
There are many factors to consider before you can answer that question and make a final decision.
Accidents Stay on your Record
Accident forgiveness may prevent collisions or crashes from hiking up your auto insurance premiums. But it won't prevent other insurers from accessing your accident record and using it against you.
So if you decide to apply for a new insurance policy down the road, the agents you approach will be able to see how many accidents you were involved in previously. This could make you look like a liability and result in rejection letters or sky-high rates.
Insurers Can Still Drop you
When it comes time to renew your existing policy, accident forgiveness won't stop your insurer from dropping you. It may look at your record, see you're a risky driver, and choose not to renew your policy—even if you have the added coverage.
In other words, this policy add-on is great for keeping your rates low, but it won't eliminate accidents from your record.
How Much Does Accident Forgiveness Cost?
Do people actually save money by purchasing this add-on? It depends.
In most cases, when you get into a car accident, your insurer adds an accident surcharge to your premiums. But adding accident forgiveness to your policy also raises your rates. Whether the surcharge or the endorsement is more expensive, though, depends on the customer and insurer.
According to Gardner, "Typically [accident forgiveness] will add 3 to 5 percent, depending on the other features that may accompany it in the package." So the more features you add to your policy, the more you will see your rates increase.
But surcharges can be pricey too. If you haven't been involved in an accident before, your rates may not increase after you get into one. If you develop a history of traffic and driving blemishes, though, an at-fault accident can raise your rates by $300 or more. Of course, the exact percentage depends on a number of factors, including where you live and your insurance provider.
Given the above, accident forgiveness probably seems cheaper than getting hit with an accident surcharge. Just remember that this isn't always the case. Rate increases on both ends are contingent on the situation.
Emily Wood is a marketing representative for The Advocates, a Utah-based group of injury law attorneys. She says, "If you are likely to get into an accident, having this coverage will help keep costs down after the accident. If you opt in for accident forgiveness and you never get into an accident, you've been paying more for insurance than necessary."
In the end, it's up to you to decide which is a better fit for your situation. If you think you're likely to get into an accident, this coverage may be for you. And if you feel like your chances of causing a collision are slim, pool your money elsewhere.
Don't forget, though, that accidents are hard to predict and you never know when one will happen—and increase your rates.
Buying Accident Forgiveness
If you choose to purchase the endorsement and aren't tied down to a particular insurer, shop around. After all, comparison shopping is key when finding affordable accident forgiveness rates.
QuoteWizard can help with this. We'll put you in touch with multiple insurance companies. Then you can compare accident forgiveness quotes to find the policy that best fits your needs and your budget. Plus, this will help you find out which carrier will deny or accept you for accident forgiveness given your claims history.
Frequently Asked Questions
Q: Do insurers only look at previous crashes or collisions when considering your eligibility this add-on?
A: Many insurers look at other damages on your driving record in addition to your history of collisions and crashes when issuing accident forgiveness. For example, you may not qualify for this endorsement if you've never been in a collision but you've filed a claim under your comprehensive coverage. You'll also be out of the running for it if you've ever had a DUI.  
Q: Is accident forgiveness better for younger or older drivers?
A: This depends. If you're a young driver who hasn't been in an accident before, the policy may be good for you. But it also may be good for you if you're older—as long as you haven't been in an accident in over five years.
Age shouldn't be a huge factor when determining eligibility for this coverage. It should be more about how much you need it, what your track record is with accidents, and how much you're willing to pay for it.
Q: How much can an insurer hike up my rates after an accident if I don't have accident forgiveness?
A: Most insurers add what's called an accident surcharge to your premiums if you're involved in an at-fault accident. This bumps up your rates to compensate for the claim the insurance company had to pay out on your behalf.
How much does that surcharge tend to bump up your rates? It depends on the company, but most insurers will raise your rates by as much as 50 percent. Contact your carrier or provider for specifics on how much it'll increase your rates after an accident.
Q: If I have accident forgiveness, can I also qualify for a safe driver discount?
A: Maybe, but it's not a given. Qualifying for this endorsement doesn't blind insurers to your accident record. For example, maybe you haven't been in an accident for five years. That's enough for you to get accident forgiveness, in most cases. But it may not be enough for you to get a safe driver discount.
Q: What if I don't qualify?
A: You can wait a few years until you're eligible, or find other ways to reduce your premiums. There are many ways to do that. Consider upping your premiums and lowering your deductible, or vice versa.
Or maybe your children aren't on your policy anymore but you're still paying for more coverage than you need. In that case, now's a good time to speak with your insurer about reducing your coverage.
And if you're still not happy with your rates, it may be time to shop around for a new policy. This is the most dependable way to reduce your premiums.
QuoteWizard.com LLC has made every effort to ensure that the information on this site is correct, but we cannot guarantee that it is free of inaccuracies, errors, or omissions. All content and services provided on or through this site are provided "as is" and "as available" for use. QuoteWizard.com LLC makes no representations or warranties of any kind, express or implied, as to the operation of this site or to the information, content, materials, or products included on this site. You expressly agree that your use of this site is at your sole risk.