When Do Car Insurance Premiums Go Down?
Car insurance rates usually go down as you age. They also go down as you gain driving experience or do any of these other things.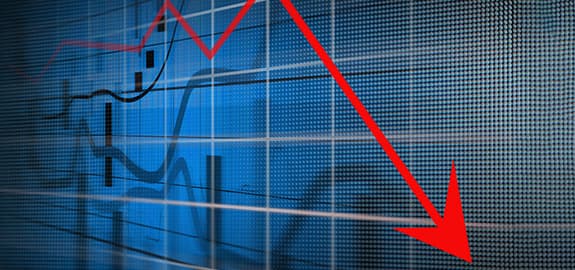 You can expect your car insurance premiums to go down as you get older, generally speaking. And you can expect your car insurance to go down as you gain experience behind the wheel, too.
Why do age and experience impact whether car insurance rates drop or not? Because drivers under 25 — or over 65 — are more likely to get tickets, cause accidents or file claims. The same is true of drivers who haven't spent much time behind the wheel. Insurance companies charge higher rates to people they consider higher risks, basically.
Your age and amount of driving experience aren't the only factors that determine when your auto insurance premiums might drop. Some other factors include your history of tickets and accidents, moving to another zip code and switching insurance providers.
In this article, you'll learn about:
At what age does car insurance go down?
You may have heard that car insurance rates go down at 25. This is true for a lot of people, but not for everyone. That's because although some companies drop your premiums when you turn 25, others do it when you turn 20 or 21 — or even 30.
How long you've been driving also plays a role in what you pay for auto insurance. So, if you started driving at 16, your rates should go down at or around the age of 25. But if you only got your license at 22 or 23, you may have to wait a while for your car insurance costs to decrease.
Here's a good example of that theory put into practice. We recently got sample car insurance rates for male drivers aged 16, 30 and 40 in California who have 2014 Honda Civics and carry the minimum amount of liability coverage the state requires.
Driver's age
16 years old
30 years old with no driving history
40 years old
Annual premium
$6,620
$6,620
$1,667
Monthly premium
$552
$552
$139
These average rates are based on non-binding estimates provided by Quadrant Information Services. Your rates may vary.
In this sample, the 16-year-old and 30-year-old drivers just got their licenses and had no insurance history. The 40-year-old had been driving and buying auto insurance for some time.
If age were the only thing that caused insurance rates to go down, the 30-year-old driver's premium payments would be much lower than the 16-year-old's.
By the time these 16- and 30-year-old drivers turn 40, though, their premiums should be a lot lower. Assuming they don't get a bunch of tickets or cause several accidents along the way, of course. And assuming they don't let their car insurance lapse in the meantime, too.
Speaking of turning 40, your car insurance premiums also may drop around your 40th birthday. Or your 50th. In fact, your premiums could continue to drop until you're 65 — if you maintain insurance coverage and a clean driving record.
When does car insurance go down for new drivers?
If you have a good amount of experience driving and buying car insurance, your rates go down around the time you turn 25. And they might start going down before then.
This assumes you become a new driver in your teens, though. If you start driving after the age of 20, your car insurance costs may not go down at 25 like they typically would.
How long does it take for insurance to go down in this and other situations? It's hard to say, unfortunately. This isn't the kind of information insurance companies tend to share with the public.
What can be said is your car insurance premiums probably won't go down after six months on the road as a new driver. Nor are they likely to decrease after a year.
The more years you have under your belt as a driver, the more likely you are to see your insurance rates drop at 20, 25 or 30.
When does car insurance go down after accidents or tickets?
Your car insurance rates should go down when your accidents, tickets or other violations drop off your record. In most cases, this happens after three years.
This isn't a hard-and-fast rule, however. For example, you may need to wait longer for your insurance to go down if you have more than one accident or ticket on your record.
You might need to wait even longer if you're convicted of a major violation. Hit-and-run and DUI convictions can stay on your record and raise your insurance rates for up to 10 years, though they sometimes drop off as early as three years.
Other situations that make car insurance go down
Getting older and gaining experience as a driver aren't the only things that make car insurance go down. Buying a different vehicle, getting married, moving to a new neighborhood and switching insurance providers can cause your premiums to drop, too.
Buying a different car
Many people see their car insurance premiums go down after buying a car. You're most likely to see your own premiums go down if:
Your new car is cheaper or worth less than your old one
Your new car costs less to repair than your old one
Your new car has a smaller engine than your old one
Your new car is stolen less than your new one
For more on how your vehicle's make and model play a major role in determining your car insurance costs, look at our most and least expensive cars to insure:
Vehicle make and model
Year
Annual insurance cost
Jaguar XJR
2019
$5,478.70
BMW M5
2019
$5,542.92
Buick Encore
2018
$1,417.64
Jeep Wrangler Sahara
2018
$1,306.94
These average rates are based on sample quote data we gathered from a leading insurance company
So, if you trade your 2019 Jaguar XJR for a 2018 Jeep Wrangler Sahara, your yearly car insurance expenses could drop by almost $4,200.
You won't always see such a dramatic drop in premium payments after buying a new or different car, of course. But you should see some sort of drop if the vehicle fits the criteria above.
Getting married
You also may see your car insurance drop after you get married. Why? Because data suggests — or at least insurance companies believe -- that married drivers get into fewer accidents than single drivers.
To see your premiums go down after getting hitched, though, you'll need to combine policies. You'll both need good driving records, too, and no coverage lapses if you want to get your best rates.
Moving to another ZIP code
Your car insurance rates may decrease if you move to another state or even city. This is especially true if you move to a ZIP code that has:
Less property or vehicular crime
Less traffic congestion
Fewer uninsured drivers
Heads up: where you live often impacts what you pay for auto insurance in other ways, too.
Switching insurance companies
Changing car insurance providers can cause your premiums to go down, too.
Your current provider may have offered the best price when you compared quotes last year, but that might not be the case this year.
Regardless, how one insurance company calculates your rates is sure to be different from how another company calculates them. Because of this, shopping around could make your monthly payments drop quite a bit.
Bottom line
Although most drivers see their car insurance rates go down around the time they turn 25, that's not true for everyone.
Several factors determine if your premiums go down or not. Age is just one of them. The number of years you've been behind the wheel is another, as is your driving record. (If you have tickets or accidents on your record and they drop off, your insurance payments should drop, too.)
Events like moving to another city or state, getting married and buying a different vehicle can prompt your car insurance costs to decrease as well.
QuoteWizard.com LLC has made every effort to ensure that the information on this site is correct, but we cannot guarantee that it is free of inaccuracies, errors, or omissions. All content and services provided on or through this site are provided "as is" and "as available" for use. QuoteWizard.com LLC makes no representations or warranties of any kind, express or implied, as to the operation of this site or to the information, content, materials, or products included on this site. You expressly agree that your use of this site is at your sole risk.