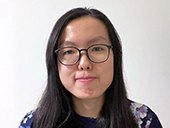 Alison is an SEO Analyst at QuoteWizard, with experience covering auto and health insurance topics. Prior to joining QuoteWizard, she served as a content writer and social media marketer for various companies and nonprofits. Recently, she received an MBA in Marketing and a B.S. in Applied Mathematics & Statistics from Stony Brook University. Her work and education have allowed her to develop the essential research and analytical skills needed to translate data into a story.
Articles By Alison
Comparing Allstate vs. GEICO vs. State Farm vs. Progressive vs. AAA Auto Insurance
We compared rates, coverages and discounts of the five best major insurers. Here are the best auto insurance companies for your needs.
How to Get Same-Day Car Insurance Online
If you need an auto insurance quote right now, many providers offer instant quotes online to help you get covered fast.
A Complete Guide to Moving Truck Insurance: Is It Worth It?
Your personal auto insurance may not cover an important move. Moving truck insurance can ensure you're protected.
What to Do if You're an Injured Passenger in a Car Accident
The car insurance of the driver who causes a crash usually pays the medical bills of injured passengers, but not always.
Best Home and Auto Insurance Companies for Bundling
When you bundle home and auto insurance with one company, you can save up to $904 on a policy.
Good Driver Discount: What Is It? Where Do I Get It?
Do you have a driving record free of accidents and violations? Here's how you can potentially save hundreds of dollars on your premium.
Cheapest Car Insurance for Low-Mileage Drivers (2022)
Here are the best low-mileage car insurance discounts and companies that may help you save money if you don't drive much.
8 Easy Ways to Save Money on Car Insurance
Your insurance prices are affected by several factors, but there are fast and easy ways to lower your car insurance rates.
Best Roadside Assistance Services (2022)
Roadside assistance can come in handy if your car breaks down or you have an accident. Here's how to find the best comprehensive service.
Car Insurance Costs for 20-Year-Olds
The average cost of car insurance for a 20-year-old driver is $86 per month for a minimum liability policy. Here's how to get cheap coverage at age 20.
How Long Can You Stay on Your Parents' Car Insurance Policy?
Find out how long you can stay on your parents' car insurance policy, and how to save money when you get your own.
Should I File a Car Insurance Claim for a Minor Car Accident?
Sometimes filing a claim with your car insurance company isn't in your best interest. Here's when you shouldn't file a claim and why.
Will My Car Insurance Cover Windshield Damage?
Windshield damage can be caused by anything from a rock to a break-in. Here's what to do if your glass chips or shatters and how to file a claim.
Best Auto Insurance for Seniors in 2022
Seniors pay an average $962 for auto insurance per year. Here's where you can find the best company.
What You Need to Do When You're Hit by an Uninsured Driver
There are millions of drivers on the road without insurance coverage. Here's what to do if someone without car insurance hits your vehicle.
What To Do if Your Car is Stolen
Basic auto insurance doesn't cover car theft unless you have comprehensive car insurance. Even then, you have to make sure you're taking the right steps and after your car has been stolen.
Traffic Tickets: When Should You Fight Them?
Challenging a traffic ticket isn't always the best option. We explain when you should fight and when you should just pay.
Telematics Car Insurance: How Does it Work? Should I Get it?
Telematics devices are used by auto insurers to evaluate and reward good driving habits. Here's what you need to know.
How Does Car Insurance Work?
Most states require drivers to carry auto insurance. A policy has many parts that we can help you understand.
Is Pay-Per-Mile Car Insurance Worth it?
Pay-per-mile car insurance is a policy that can help you save money if you don't drive much.
How to Get a Rental Car from an Insurance Accident Claim
Depending on who was at fault, there are several possibilities for who pays for a rental car after an accident.
Does Auto Insurance Cover Ambulance Rides?
Ambulance rides are expensive. Insurance often covers them, but not always—and not always fully.
What Is Temporary Car Insurance and Can I Get it?
Can you buy temporary car insurance? No, but if you need to drive for only a short period of time, there are many other ways to find coverage for your specific situation.
What Is Comprehensive Car Insurance? Do You Need It?
Comprehensive auto insurance helps cover unexpected damages that aren't caused by a car crash.
A Guide to Accident Forgiveness: What Is It? Is It Worth It?
Accident forgiveness can help keep your rates low after a car accident. Here's who qualifies for it and what you need to know.
What Is Medical Payments Coverage? A Complete Guide
Medical payments coverage reimburses you for medical bills and funeral costs after a car accident.
Rideshare Insurance: A Complete Guide for Drivers (2022)
Do you drive for Uber or Lyft? Here's what you absolutely need to know about the recommended rideshare insurance.
Uninsured and Underinsured Motorist Coverage
Uninsured/underinsured motorist coverage pays for medical and repair bills resulting from an accident with an insufficiently insured driver.