Telematics Devices and Car Insurance Rates
More and more companies are offering 'usage-based insurance' or 'pay as you drive' programs. Read on to learn how this works, as well as what it could mean for your rates.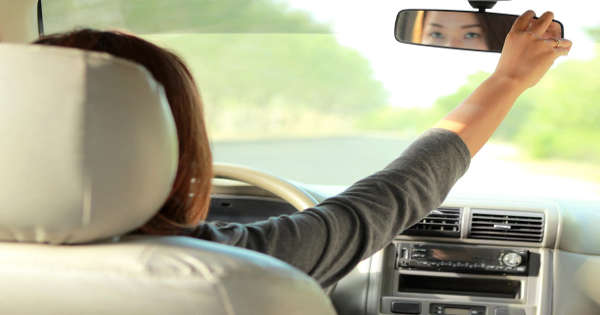 Telematics refers to devices that capture and analyze driving behavior. Are they the future of the insurance industry?
Trying to answer that question is like attempting to predict the weather. However, some companies like Allstate and Progressive think it's likely enough, that they're investing heavily in it.
Assuming it continues to gain traction among both insurance companies and consumers, here's what you should know about telematics. Read about how they can, or could affect your rates now and down the road.
Telematics Basics
Telematics are a fairly recent addition to the auto insurance industry. General Motors and Progressive got the ball rolling just over a decade ago when they began using cellular and GPS technology. They used this to track how many miles certain customers drove. They even offered rate discounts based on that data.
Other insurers like Allstate have since jumped on the same train with products called Drivewise and In-Drive.
Until recently, telematics rewarded good driving with discounts. Now, at least one of the major car insurance providers, Progressive, is toying with a new idea.
It's the concept of using the data pulled from their Snapshot product to not only reward good drivers, but penalize bad drivers with higher rates. That includes those who speed, take corners too aggressively, brake too quickly, and drive long distances, or mostly at night.
How Telematics Work
One way of looking at how telematics devices work in the context of car insurance is to compare them to the "black boxes" that are found in airplanes. When installed it gathers vehicle usage data.
Drivers install telematics devices themselves by inserting them into the computer diagnostic port located under the dashboard.
Telematics collect and measure data related to driving habits and behaviors. This includes:
How many miles a car is driven per day (or week or month)
What time of day the car tends to be driven
Where the car is driven
How well or poorly the car is driven
The insurance company receives and stores the data. They then study it to determine if the driver deserves a discounted or increased rate.
That's quite a change from how car insurance rates traditionally have been calculated. This involves referring to demographic data related to age, gender, and geographic location to tell apart potentially good drivers from bad drivers.
Get a free auto insurance quotes comparison to learn how much you can save with a telematics device.
Why Insurance Companies Are Backing Telematics
There are many reasons insurers back telematics. For starters, linking insurance premiums to driving performance allows providers to better price their products.
These devices "gather data that enables insurers to compare how someone drives with their propensity to have a loss. Which [then allows them] to improve their ability to price for the risk," explains Bob Passmore, assistant vice president of personal lines policy for The Property Casualty Insurers Association of America.
"Most people don't realize that measuring 'good' drivers primarily by driving record is kind of hit and miss depending on how traffic laws are enforced," he adds. "Many states have programs that allow drivers to hide driving violations via traffic school or supervision. Which makes it more difficult to determine the risk a driver may represent."
Telematics also allows insurance companies to better filter to whom they sell those products. A good example of this is how by not offering rebates or discounts to bad drivers, they push them toward getting their car insurance from another provider.
And then there are a few benefits that aren't as immediately apparent:
Increasing the accuracy of an insurer's accident-damage estimates
Reducing the amount of fraud by letting them analyze driving data associated with a specific accident
Reducing theft by enabling them to track and recover stolen vehicles
Telematics also could help insurance companies reduce the number of claims by preventing crashes. That's because many of these devices employ tactics to make drivers aware of frowned upon behaviors, such as by beeping when someone makes a hard brake. Others allow users to view their driving data in the hopes that it will lead to better driving habits.
Why You Should Care About Telematics
Lower rates for safe driving is, for many, the most appealing aspect of usage based insurance.
Another aspect of telematics some consumers should find attractive is the flexibility and control it offers when it comes to the pricing of their auto insurance. Drivers who agree to be monitored in this way can use the technology to "get feedback on how they drive. And [then] take steps to improve their driving and potentially lower their insurance rates," Passmore says.
They also make it easier for consumers "to understand how telematics devices are used to predict risk, because they measure how you drive," he adds. "Other rating factors that are very predictive are not as intuitive."
One added bonus of the device is it can alert emergency services following an accident. However, not all devices do this.
Why You May Want to Pass on Telematics
You, as a car owning consumer, might not find this technology completely attractive. One worrisome aspect of this telematics data collecting are a number of privacy concerns.
"Studies have shown that the biggest reason consumers don't use telematics-based insurance programs is … they're concerned about what is being tracked and who is getting access to it," Passmore shares.
Some insurance providers have decided to limit the kinds of data they track. Also, some states have passed legislation that addresses how these gadgets are used. They're requiring companies to be clear about exactly what they monitor.
But at some point insurers are likely to use the data they pull from telematics devices to penalize people with poor driving habits by increasing their rates.
Before you think, "who cares, I'm a great driver," consider that a lot of people aren't great at judging their driving skills. There's a good chance that if you participate in a usage based insurance program, your rates will increase. You might end even end up paying more than you do now.
The Future of Telematics and Car Insurance
There seems to be little doubt that telematics devices will continue to impact car insurers and rates for the foreseeable future.
According to the Boston based research firm SMA, as much as 36 percent of U.S. providers in this space are expected to roll out usage based insurance or UBI programs by 2020. These are terms often used to describe the convergence of telematics and car insurance.
London-based ABI Research anticipates that the number of "monitored drivers" worldwide will reach 89 million by 2017. This would represent a compound annual growth rate of 90 percent when compared with 2010.
One obstacle to all of the above is that consumers have yet to completely warm up to the idea of telematics devices tracking them.
A survey was conducted by the Deloitte Center for Financial Services in January 2014. It found that just under half the driving population in the United States aren't open to having their driving monitored under any circumstances.
"Being able to address [consumer concerns] is going to be the key for future growth," according to Passmore, who adds that widespread adoption of the technology "may be further down the line than one might think. The next generation of drivers will be comprised of the so-called digital natives, and they have very different privacy expectations than the current generations of drivers."
Telematics Beyond Car Insurance
Insurance companies aren't alone in using telematics. A number of other parts of the vehicle industry are also utilizing this technology. Here are some examples:
The form of telematics that's most likely to be known by your average consumer is found in nearly every commercial vehicle these days. It called a GPS, and it's been helping drivers for more than a decade.
Car sharing services like Car2Go also use the device. The technology allows companies to track usage and bill customers accordingly, while it allows customers to find available vehicles.
This technology is also used by a wide range of industries to manage fleets of ships, trucks, and cars. It's also used to track freight containers and trailers.
Healthcare and health insurance companies see potential in this new type of technology too. Many of them are working on solutions that can help them track various aspects of their customers' lives.
References:
QuoteWizard.com LLC has made every effort to ensure that the information on this site is correct, but we cannot guarantee that it is free of inaccuracies, errors, or omissions. All content and services provided on or through this site are provided "as is" and "as available" for use. QuoteWizard.com LLC makes no representations or warranties of any kind, express or implied, as to the operation of this site or to the information, content, materials, or products included on this site. You expressly agree that your use of this site is at your sole risk.