Low-Mileage and Usage-Based Discounts on Auto Insurance
If you don't drive much, you can earn a low-mileage discount. Learn which companies offer it and how much you could save.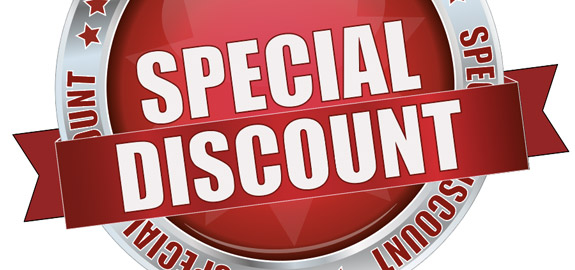 Insurance companies offer a variety of discounts for drivers, including a low-mileage or usage-based discount for people who don't drive often. Car insurance companies base your premium on many factors, including your risk factor. If you spend less time on the road, you are less likely to get into an accident and file a claim. Insurers see that as a reason to reduce premiums.
Find out how driving less can save you more in this article, which includes:
How to save money with a low-mileage discount
Clocking many miles over the course of a year can add to your premium cost. Depending on what state you live in and your insurer, mileage will have a varying influence on your rates. For many drivers, a low-mileage discount leads to substantial savings.
Insurers offer low-mileage discounts to customers who drive under a set number of miles each year. The average person drives around 12,000 miles a year. If you drive less than that, you could save anywhere from five to ten percent on your car insurance.
The requirements for this discount vary between insurance companies. Some companies install a mileage tracker in your car, whereas others accept mileage estimates or a periodic odometer reading.
Usage-based discounts
Similar to low-mileage discounts, usage-based discounts are programs based on personal driving habits. Insurers that offer usage-based discounts can tailor a premium to you based on your driving habits. These premiums can come with significant savings, some up to 50%.
Usage-based programs tend to involve a telematics device installed in your car that collects driving data. This includes your average speed, when you drive and the number of miles in a given time.
Many major insurers let you try out the device before you commit. The data collected is available to you through your insurer's app or website. This allows you to be aware of your driving habits and see how they affect your insurance rates.
At this time, the telematics device used to record data are not usable in hybrid or electric cars, which may change soon.
Companies that offer low-mileage and usage-based discounts
When you look for insurers with low-mileage or usage-based discounts, you'll want to consider factors like where you live, how often you drive and what your driving habits are. Here are some insurance companies with low-mileage and usage-based discount programs:
| Insurance company | Program | Discount amount |
| --- | --- | --- |
| Progressive | Snapshot | $145 average discount |
| Allstate | Drivewise | 3% discount for signing up, 15% discount after first 50 trips |
| Nationwide | SmartRide | 10% discount for signing up, and up to a 40% discount after |
| Esurance | DriveSense | $100 average discount |
| Safeco | RightTrack | Guaranteed savings between 5% and 30% |
Progressive
Progressive uses Snapshot to tailor a personal rate for you. Snapshot is a usage-based program offered in most states (currently it is unavailable in California and North Carolina). You have the choice to track driving habits either through a plug-in device or a mobile app. The program factors in most of your driving habits, including fast acceleration and phone use.
Snapshot works best if you drive about 10,000 miles or less yearly. If you drive more than that, you can still save money if you drive safely and avoid high-risk hours. Progressive considers midnight to 4 am to be the high-risk times. On average, Snapshot users save $145 yearly. However, two out of 10 users do experience a rate increase because of high-risk driving tracked through the program.
Allstate
Allstate's Drivewise program uses a telematics device that tracks factors in your driving to give you a decent discount. At this time, Drivewise is not available in Alaska, California, Florida, Massachusetts, New Mexico, Nevada or New York.
In order to earn the discount, Allstate asks that you keep your speed below 80mph, limit driving at late hours (10 pm to 4 am mainly) and reduce hard braking habits.
For this, you will earn 3% discount on your policy if you sign up and maintain the Drivewise program. You will also earn up to 15% cash back after your first 50 trips, then every six months after that.
Nationwide
Nationwide's SmartRide usage-based program offers you a discount based on the miles driven, hard braking, acceleration rate, idle time and nighttime driving (midnight to 5 am are Nationwide's high-risk times). SmartRide isn't available in every state, so check with your insurance agent to see if it's an option. Once you install the SmartRide telematics device, the discount updates on a weekly basis.
Nationwide will have you use the device for four to six months. After this time, you send the device back to Nationwide and your final discount applies to your policy when you renew. Drivers can earn a discount up to 40% after program completion and a 10% discount for signing up. SmartRide is exclusively used as a discount program, so it won't raise your rates.
Esurance
Esurance's DriveSense program is currently available in 35 states and will soon be coming to more. DriveSense tracks your braking, mileage, driving hours, speed and acceleration. Based on that data, you could save upwards of 30%.
You don't have to be an Esurance customer to use the DriveSense mobile app. If you are a customer and decide to enroll, you can use your logged driving habits for a discount. The DriveSense app goes above and beyond with trip tips, maps and weekly recaps. Keep in mind that for a discount you'll need to log at least 50 trips a term, and your discount could go up or down depending on how safe you drive. If the DriveSense app isn't yet available in your state, you'll have to wait for it in order to sign up for the program.
Safeco
Safeco's RightTrack program tracks your mileage, driving time, hard braking and acceleration rate. If you maintain safe driving habits for 90 days, you will receive a discount up to 30%, and may save up to $513 per year on your premium. If you should replace your car, your RightTrack savings will transfer to your new vehicle.
Who should consider a low-mileage discount?
There are a few common scenarios that lead to less driving. If any of these apply to you, consider a low-mileage discount.
You're retired. If you're retired or soon will be, chances are you're going to be spending less time commuting. Especially if you are on a fixed income, the money you save from driving fewer miles can make a big difference.
You work from home. No need to drive to the office when you're already there. Cutting your commute time to near zero can have a big effect on your risk on the road, and your insurance cost.
Car pooling. Commuting with other people to work can take your hands off the wheel. This is likely to get you a discount.
You use public transportation. If you mostly rely on alternate transportation like walking, bussing or biking, your car may not get much use. If you still own a car and need insurance but don't regular commute via driving, consider a low-mileage discount.
How to get a low-mileage discount
There are three primary ways to get a low-mileage discount for your auto insurance:
DIY mileage estimate
This tends to be the main way to get the discount. When you sign up for a policy, you estimate your yearly mileage for your insurer. It varies from insurer to insurer, but some may request regular proof of mileage.
The amount of your discount varies from state to state. For example, people in Hawaii tend to drive less, so the discount is close to nothing. In states like California where state law has mileage as a rating factor, the savings can be upwards of 20%.
Insurer estimate
Your insurance company will perform a thorough measure of how often you drive. Many companies offer a pay-as-you-drive program that involves a mileage recorder installed in your car. From the data recorded, the company may offer a discount when renewal time occurs.
Pay-by-the-mile
Pay-by-the-mile programs are currently only available through Metromile in California, Illinois, New Jersey, Oregon, Pennsylvania, Virginia and Washington. Metromile's Pay-Per-Mile Insurance bases premium price on the miles you've driven, making it ideal if you're trying to save money.
QuoteWizard.com LLC has made every effort to ensure that the information on this site is correct, but we cannot guarantee that it is free of inaccuracies, errors, or omissions. All content and services provided on or through this site are provided "as is" and "as available" for use. QuoteWizard.com LLC makes no representations or warranties of any kind, express or implied, as to the operation of this site or to the information, content, materials, or products included on this site. You expressly agree that your use of this site is at your sole risk.