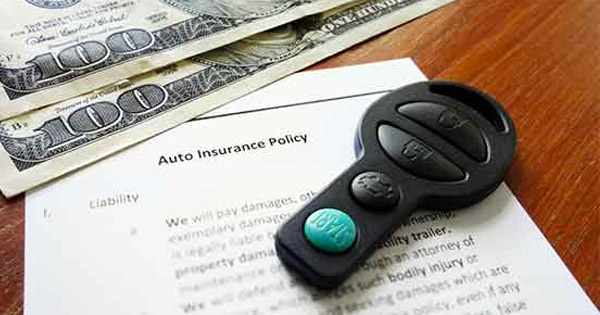 It's that time of year again. Your car insurance policy is up for renewal and your fingers are crossed in hopes of a reduction. Even though you have been a safe driver, your insurance company raises your rates.
"Why are my rates going up?" The short answer is that it's the cost of doing business. Insurance companies pay out billions of dollars in claims each year. Sometimes companies pay out more in claims than they generate in premiums. This leads insurance companies to raise their rates.
Even drivers who maintain a clean driving record can be subject to rate increases from their insurance companies. Most major car insurance companies can raise the rates of good drivers. It's a low risk way of compensating for lost profits.
Insurance companies use complex models to set car insurance rates. There are many factors that contribute to the premiums drivers pay. They first evaluate your risk to determine how likely you are to file a claim. This is why drivers with tickets and accidents pay higher rates than those who are clean drivers.
Fortunately, you have some control over many of the factors that determine your insurance rates. But even with a clean driving record there are still factors out of your control that can cause your rates to increase. Let's take a look at some of the factors that may be affecting your rates.
Did your insurance company recently raise your rates?
Find low rates with top insurance providers!
Compare now and save!
Click Here
Rate factors you can't control:
Medical Costs
Every state has a minimum, required level of bodily injury liability coverage. The liability requirements can range from $20,000 up to $100,000. This coverage is the maximum amount your insurance company will pay for medical costs in the event of a car accident.
Increasing medical costs are putting a dent in the bottom line of car insurers. These costs are passed on to their customers in the form of increased car insurance rates. The article "How Rising Medical Costs Impact Auto Insurance Rates" by The Hartford does a great job of explaining how healthcare costs and car insurance are tied together.
Repair Cost
States also require drivers to carry minimum property damage liability coverage on their policies. That figure can range from $5,000 to $25,000 depending on the state you live in. This is the maximum amount your insurance company will pay out for damage to vehicles and other property as a result of an accident.
The growing cost of labor is a major contributor to overall increases in repair costs. A study by CarMD.com claims the cost of vehicle repairs increased 10% in 2012 alone. The largest repair cost comes from replacing expensive technology in newer vehicles.
High costs of labor also hurt insurer's profit margins. This is especially true in urban areas, where it's often too expensive for many working-class people -- like mechanics – to live and work.
Uninsured Motorists
Uninsured motorist protection is not required by law in many states. It covers you if you get in an accident with an uninsured driver. The Insurance Information Institute estimates that 13 percent of drivers were uninsured in 2015.
The total amount of uninsured claims and the legal process it takes companies to secure settlements is huge. The Insurance Research Council estimates that uninsured claim payments are up 75% over the last 10 years. This translated to $2.6 billion in uninsured motorist claims in 2012! Those costs are then passed on to insured drivers.
Insurance Fraud
When people cheat the claims process, it costs insurance companies big money and contributes to rate increases. The Insurance Information Institute estimates that insurance fraud costs Americans $32 billion a year.
A common form of insurance fraud is for someone to fake injuries caused by an accident. Insurance companies are paying out claims for injuries that never occurred, and people with bogus injuries are cashing in.
The most common type of insurance fraud is when policyholders lie about facts on their application in order to receive lower insurance rates. The Insurance Information Institute estimates that false information on applications costs insurers $16 billion a year.
High risk drivers using false information to receive the rates of a clean driver puts insurance carriers' pricing models at risk. It's the good drivers who take a hit on their rates when this happens.
All insurance companies are faced with these increasing risks. When it comes to their rates they are not all equally impacted. Some companies cover loss better than others. Because of this car insurance rates are always changing. If you rates have changed, it's a smart move to compare quotes from multiple companies. Shopping around is the only way to be sure you are getting the lowest rates.
Unfair Rate Practices
Insurance companies use complex models that predict how much risk you represent. The companies say the majority of the factors in these models are related to insurance risk. That includes your car, driving history, age, and rising claims costs.
Insurance companies are up front about those primary factors and less transparent about other rate factors. These factors can include personal data like credit history and price optimization.
No-Fault Policies
In most states, claim payouts depend on which driver causes the accident. But some states compensate drivers for damages regardless of who causes the accident. These damages typically include medical bills and lost earnings. This is known as 'no-fault insurance.'
No-fault insurance was originally created because of the difficulty of deciding who was at fault for accidents, and who was owed compensation. The aim of no-fault insurance was to simplify the claims process and clear up the courts, as many were clogged with car accident disputes.
Unfortunately, no-fault policies have had unintended consequences. Some critics allege that no-fault policies incentivize fraud, since claims are paid out regardless of fault. High levels of fraud lead to higher costs for insured drivers. As a result, many people in no-fault states drive without insurance. It creates a vicious cycle where the costs are passed on to insurers and their customers.
Michigan, for example, is one state with no-fault insurance requirements. Our research shows that Michigan drivers pay over 40 percent more for car insurance than the rest of the country. No-fault insurance is currently required in 12 states. Even if you don't live in one of those states, no-fault policies can lead to a rate hike in your state.
Price Optimization
Price optimization is similar to the way companies use credit history as a factor in car insurance rates. It is a practice that determines your sensitivity to a price increase. This practice looks at purchasing behaviors like your cable provider, cell phone provider, and other purchasing patterns to estimate how loyal a customer you are.
The model predicts how much they can raise your rates without you choosing another company. Would you put up with an increase of $100? What about $200?
"I call it the loyalty penalty because it discriminates against people who don't shop around for better insurance rates," says Mike Kreidler, Washington State Insurance Commissioner. Several states have banned this practice. California along with Florida, Indiana, Maryland, Ohio, Vermont, and Washington have all outlawed it.
People Are Driving (And Crashing) More
Studies show that American's are driving more than ever. What's causing this? The economy has steadily improved since the 2007 financial crisis.
First, a stronger economy lowers unemployment levels. That, in turn, means more people are driving to and from work. Second, the economy's upturn coincided with lower gasoline prices. When gas prices are low, people drive more. Higher employment levels and low gas prices means American's have more money to spend on vacations and road trips.
With more drivers and more miles comes more insurance claims. Not only that, but the cost per claim is increasing, as well. That's a big reason why car insurance rates are going up across the country.
Rate factors you can control
While there are many reasons for rate increases that you have no say over, there are many rate factors you do control. Here are some of the most common reasons for rate raises that you have a say in:
Credit History
Insurance companies aren't legally required to tell you they're using credit as a factor in your rates. This creates a huge transparency issue to customers. "An insurer tells you you're getting a multi-line or loyalty discount, but in fact that discount is being wiped out by an upcharge related to your credit score," says Amy Bach, Executive Director or United Policyholders.
According to a Consumer Reports special report, credit history has a larger impact on your rates than driving history. The report show that one moving violation would increase premiums by $122 per year. A driver with a clean record and a credit score that was considered 'good' would boost it by $233. A poor credit score could add $1,301 to premiums.
Premiums that are weighted more for credit than driving history are unfair to the clean driver. Companies are creating false risk with little transparency into the credit modeling used to determine rates. The creation of false risk is used to justify higher rates to a larger population of drivers who maintain a clean record. This presents a huge problem of charging low-income drivers more to maintain legally required insurance.
"I believe that insurance rates should be set based on measurable data. A consumer's credit score tells me nothing about them as a driver," says Kreidler.
Many states are protecting drivers from insurance companies using credit history as a factor in setting rates. California, Massachusetts and Hawaii have outlawed the practice. According to a study by the Consumer Federation of America in 2013, California's pricing practices enacted in Prop 103 have saved families an average of $8,625 over the past 25 years.
California, Massachusetts, and Hawaii are the only states that have banned this practice. This has left drivers in other states to deal with insurance companies using credit history as a factor in their car insurance premiums.
While this is a controversial practice, you do have the means to improve your situation. How? By raising your credit score, of course.
Claims
Time for a simple math equation. Filing claims means your rates go up. The exact amount that a claim can hike your rates depends on many factors: accident severity, fault, your policy's details, and more. But it's a good rule of thumb to assume that your rates will raise after filing a claim.
There's a reason why people pay for minor car accidents out of pocket. In a lot of cases, paying for a minor accident yourself ends up being cheaper than filing a claim. A recent claim stays on your insurance record for three years. You might pay higher rates during that entire time period. And if you file a second claim during those three years, your rates will increase exponentially.
A recent claim can explain why your insurer raises your rates. Especially if the claim was severe, or the second one (or third) within three years.
Recent Tickets or Accidents
Even without a claim, a ticket or accident can increase your rates. That's especially true if, like claims, you have more than one in the last few years.
If you have recently received a ticket or been involved in an accident, expect a rate raise. Remember, the severity of your incident is taken into account by your insurer. For example, a parking lot scrape probably won't hurt your premium nearly as much as a severe car crash. Similarly, getting a ticket for failure to signal isn't as bad as a DUI conviction.
Like claims, tickets and accidents stay on your record for three to five years. Racking up tickets and causing accidents is a great way to get a large rate increase.
Lapsed Discounts
With so many available car insurance discounts, it's easy to lose track of which ones you benefit from. It's possible to lose a discount without realizing it.
For example, most insurance companies offer a discount for paperless or automatic billing. If you change your billing preferences, you may be in for a rate bump. Here are other discounts that you may unwittingly lose:
Automatic payments
Advanced renewal
Club and organization membership
Bundling
Defensive driving course
New car or multi-car discounts
You can always call your insurance company to find out what discounts you do or don't have. They can also help you find discounts you otherwise might not have known about.
Late Payments
Even if you're financially responsible, it's possible to forget to make an insurance payment. An expired credit card, out of date auto-pay, or a new bank account are all plausible reasons for a late payment.
Regardless of why your payment is late, your insurance company won't like it. Usually you'll get a late payment reminder and a warning before action is taken. But if you don't immediately make the payment, or if you're late again, expect punishment. That can come as a one-time late fee, a temporary rate raise, a permanent rate raise, or even coverage cancellation.
Fortunately, insurance payments don't impact your credit score. While missing your insurance payment deadline can (and probably will) raise your rates, you won't be denied for a loan because of it.
More Mileage
If you don't drive much, you're statistically less likely to be involved in an accident. Insurance companies usually offer discounts to drivers who maintain low mileage.
That's why increasing your mileage can raise your rates. If you get a new job, move out of the city, or use your car more often for whatever reason, your rates can jump unexpectedly.
According to the Federal Highway Administration, the average American drives 13,476 miles per year. Their data also states that men drive considerably more than women – more than double in some age groups.
Moving
Insuring a car is cheaper in some cities and neighborhoods than others. Why? Drivers in areas with high property crime, theft, and accident frequencies are statistically much more likely to file a claim.
Because of this, your rates can jump if you move to a new neighborhood or city. Unfortunately, there's not much you can do about your neighborhood's reputation in the eye of your insurance company.
5 Steps You Can Take If Your Car Insurance Rates Go Up
Nobody likes paying more money than they need to. Unfortunately, that's exactly how people feel when their insurance rates go up. Fortunately, there are several steps you can take to combat high car insurance prices:
Bundle: It may seem obvious, but many people overlook this. Bundling multiple insurance policies with the same company can net you big discounts. If you buy car insurance and home insurance from one company, for example, you can score a 20 percent discount.
Shop around: As we mentioned above, insurance companies don't always reward loyal customers. They bank on the fact that long-term customers will accept nominal rate increases year after year. Why? Because finding a new insurance company is a pain. If your rates recently increased, shop around and compare quotes from multiple car insurance companies. You may be surprised to find out what other insurers are offering.
Add safety features: Your insurer will appreciate any steps you take that make you less likely to file a claim. Equipping your car with safety features does just that. That can include anti-theft devices, dashboard cameras, anti-lock brakes, electronic stability controls, and more. Some companies offer discounts for drivers with telematics devices. These devices help your insurer monitor your driving style.
Pay in full: Insurance companies like it when you make their jobs easier. One way to simplify things for them is to pay for six months or a year worth of coverage at once.
Autopay: Similarly, if you approve direct rate withdrawals from your bank account, you can earn a decent discount. Opting for paperless billing can also help lower your rates.
QuoteWizard.com LLC has made every effort to ensure that the information on this site is correct, but we cannot guarantee that it is free of inaccuracies, errors, or omissions. All content and services provided on or through this site are provided "as is" and "as available" for use. QuoteWizard.com LLC makes no representations or warranties of any kind, express or implied, as to the operation of this site or to the information, content, materials, or products included on this site. You expressly agree that your use of this site is at your sole risk.