10 Common Car Insurance Terms
If you want to pay the lowest rates and have the right amount and types of auto insurance coverage, you need to know these commonly used words.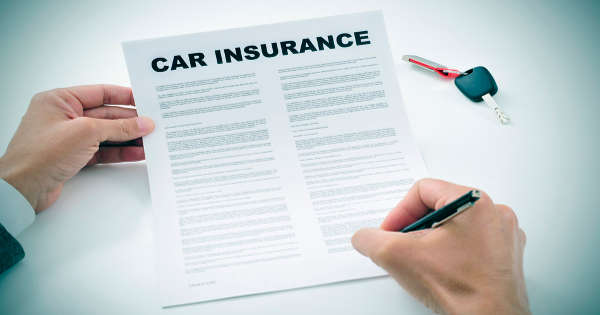 People use a lot of strange words when they talk or write about car insurance.
That's OK if you work in the industry. If you don't, though, those terms and phrases can be annoying at best and confusing at worst.
Does that mean you should spend the next few days learning all of them? Of course not. You definitely should get to know the ones explained below, though.
Why? If you don't understand these terms, you can't know if you have enough coverage. You also can't know if you have the right policy for your needs, or if you're getting a good deal.
Deductible
A deductible is money you pay out of your own pocket before an insurance company covers the rest of a claim. How much you pay depends on the policy and the company. Usually, though, car insurance deductibles are between $0 and $1,500.
Keep in mind that deductibles and premiums are related. A high deductible means a low premium. Also, a low deductible means a high premium. To put it another way, a high deductible can save you money every month. You'll have a big bill to pay, though, if you file a claim.
Premium
You pay premiums to an insurer so it will provide coverage and pay claims. Usually you pay them yearly, every six months, or monthly. Some insurance companies offer discounts to people who prepay their premiums. Don't be surprised if someone uses the word "rate" in relation to car insurance. People often use it interchangeably with the word premium.
If you think you're paying too much for your auto insurance policy, compare quotes from multiple companies to find the best rates.
Bodily Injury Liability
This kind of coverage protects you if you cause an accident that injures or kills someone. It does that by funding your legal defense and covering judgments against you if you're sued. It also can pay for the lost wages or medical expenses of anyone you injure in a crash. Just remember that value of your policy determines how much Bodily Injury Liability coverage protects you in these cases.
It won't cover you or anyone else in your car, by the way. That's the point of Medical Payment or Personal Injury Protection coverage (see below).
Collision Coverage
Collision coverage kicks in if your car is damaged by hitting another vehicle or object. The law doesn't require you to have it, but most lenders do. Payouts tend to be limited to the cash value of a car, so you may want ignore this kind of coverage if your vehicle is older.
Comprehensive Coverage
Comprehensive coverage is also is known as physical damage coverage or Other-Than-Collision (OTC) coverage. It protects you if something other than a collision damages your car. Some of the events it covers:
Theft
Damage resulting from a falling object
Damage resulting from striking an animal
Broken windows
Storms
Natural disasters like tornadoes, hurricanes, and earthquakes
Property Damage Coverage
You buy property damage coverage so it will pay out if your car damages another person's vehicle or property. Actually, some people buy it so it'll protect them from lawsuits related to the same. Don't be shocked if your insurer doesn't offer this legal coverage, though. Not all companies do.
Anyway, every state except New Hampshire requires drivers to carry a certain amount of property damage coverage. Some of those minimums are scarily low because they were set decades ago, however, so keep that in mind when you shop around.
No-Fault Insurance
Some states have adopted no-fault insurance systems over the years to put a dent in the costly lawsuits that stem from car accidents. In these states, drivers generally can't sue each other unless they're seriously hurt.
Also, if you're in an accident that involves another car in a no-fault state, your insurance company, not the other driver's, pays your claim.
Medical Payments or Personal Injury Protection Coverage
These forms of coverage also protect you and your passengers if you're injured in an accident. Depending on the insurer and the policy, they may cover pedestrian injuries too.
If you live in a no-fault state, you might have to buy this kind of coverage. In other states, it's often sold as optional coverage.
Read more about medical payments coverage and personal injury protection.
Uninsured Motorist Coverage
Uninsured motorist coverage comes in two forms. One is Bodily Injury, which covers you and your passengers if an uninsured driver hits and injures you. Another is Property, and it covers you if an uninsured driver hits and damages your car.
Not convinced you need it even after reading all of the above? Consider that an estimated one in seven U.S. drivers doesn't have car insurance.
Gap Insurance
As soon as you drive a new car off the lot, it loses a good chunk of its value. That's bad all on its own. Things go from bad to worse, though, if a crash totals it shortly after you bring it home. In that case, you a dealer or lender the full price of the car, but your insurance company only will pay you its used "Blue Book" value.
Gap insurance keeps you from having to worry about this. It pays the difference between what you owe and what you'll be paid if an accident totals your new car.
Learn More:
So, those are the basics. If you are interested in learning more, you should read Car Insurance Basics.
QuoteWizard.com LLC has made every effort to ensure that the information on this site is correct, but we cannot guarantee that it is free of inaccuracies, errors, or omissions. All content and services provided on or through this site are provided "as is" and "as available" for use. QuoteWizard.com LLC makes no representations or warranties of any kind, express or implied, as to the operation of this site or to the information, content, materials, or products included on this site. You expressly agree that your use of this site is at your sole risk.