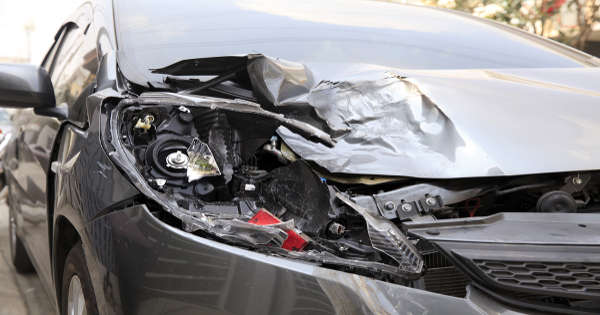 When a car insurance policy has a deductible, it means that as the policy owner, you must pay this amount when having your car repaired after an accident.
Policies can include comprehensive, collision and/or liability coverage.
Liability insurance covers damages caused to another driver and doesn't include repairs to your own vehicle. The deductible only applies to comprehensive and collision claims.
Car Insurance Deductible Basics
The amount of your deductible is determined by the terms of your car insurance policy. In general, the higher your deductible, the lower your monthly premiums are. There are policies that offer no deductible, however, they're rare and cost a lot more than policies that have deductibles.
If you need to file a claim against your car insurance, and you have a deductible of $1,000, this is the amount you must pay in order to process the claim. Then your insurance company pays the difference between your deductible and the total amount for repairs, up to the limit of your policy.
How Deductibles Affect Rates
The amount of your deductible is one of the few ways you can directly lower your insurance premium. If you raise your deductible to $1,000 or more, you will pay less than if your deductible is $500 or $250, which are the most common auto insurance deductible choices. People with high deductibles file fewer claims and more of the repair costs associated with accidents are covered by the deductible. How much you can save by raising your deductible depends on your insurance because each one determine rates their own way.
That's why it's so important to shop around if you want to find the lowest insurance rates possible. Start by taking a few minutes to compare quotes from top companies to find the best deal.
Do I have to Pay a Deductible if an Accident Wasn't My Fault?
Sometimes when an accident occurs, liability may not be clear, and you may be directed to file a claim with your car insurance company. After your car has been repaired and your deductible has been paid, your insurance company may decide to pursue action against the other driver's insurance policy.  If your insurance company is able to recover funds from the negligent driver's insurance company, they are required to reimburse you for your deductible payment.
If your car insurance company decides not to pursue action against the other driver's insurance company, and/or they are unable to recover funds, then you have the option of taking the other driver to small claims court with the intent of recouping the amount you paid for your deductible.
Do You Have to Pay Your Deductible if Your Car is Totaled?
Yes, whether your car is being repaired or totaled, you will always be responsible for paying your car insurance deductible. If the car is repaired, your insurance company will cut a check for the amount of the repair, minus your deductible. If it's totaled, they will pay you the value of your car less your deductible.
When paying you for the value of your car, if it's totaled, insurance companies don't pay off your loan. This is why having GAP insurance is such a good idea. With GAP, if the value of your car is less than what you owe on it, then the GAP insurance policy pays the loan balance for you. And as with repairs, they will subtract the amount of your deductible, so you will still be responsible for that amount.
There is only one instance where car insurance companies may "waive" your deductible payment. And that's when there's a two car accident, the other driver is at fault, their insurance company accepts fault and agrees to reimburse your insurance company for the full amount.
High Deductible Insurance
When considering lower expenses in your budget, you may be tempted to increase your deductible. However, this may not be in your best interest. It depends on how easily you can access the funds necessary to pay your deductible.
Typically, when you file a car insurance claim, the deductible must be paid up front, when repairs are completed. If you're unable to get this money quickly enough, you may have to take out a high interest personal loan, a cash advance on your credit card or a payday loan. Any of these choices could easily eliminate any savings you may have accrued by having a larger deductible on your car insurance policy.
Here's another way to look at it. Say you decide to go with a higher deductible of $1,000 and your premium is $20 cheaper a month. That will save you $240 a year. You're thinking, "Awesome! That's money back in my pocket!" And this is quite true. What if, however, you were somehow involved in two accidents in one year? If your deductible had been $500, your $240 savings would quickly turn into a $760 deficit. Even a single claim a year would end up costing you $260 more than if you left your deductible at $500.
Car Insurance Deductible FAQ
Q: Can I write off my deductible on my taxes?
A: No, not even if the vehicle is used for business purposes. You cannot deduct a deductible.
Q: I need my windshield replaced. Do I have to pay a deductible?
A: The short answer is yes, but some policies have an option for windshield replacement with no deductible.
Q: My car was vandalized. Will I have to pay a deductible to have the damage repaired?
A: Yes, but the deductible for vandalism is far less than for collision. Some policies only require that you pay $50. So if the cost to repair damage from vandalism is $5,000, you would only pay $50.
Q: Do I have to pay a deductible to fix my car if I hit a deer or other animal?
A: Yes, but the deductible could be far less than what you would pay if you were in a collision with another vehicle. The amount would depend on the specifics of your plan. The accident may not be your fault, but your insurer will expect you to chip in your deductible.
Q: What happens if my repairs cost less than the deductible?
A: If, for example, your deductible is $1,000 and your repairs cost $800 you would still be responsible for paying the $1,000 deductible. How you handle this situation is your call, but arithmetic is on the side of paying this out of pocket. But be aware that you may have to file an accident report if the damages exceed a certain amount.
Q: What happens if I can't afford to pay my deductible?
A: You are out of luck, your insurance company won't authorize repairs if you don't pay your deductible. You can elect not to have your car repaired, but even then you're on the hook for every expense incurred including towing and the estimate.
Q: Do I have to pay a deductible if the accident was not my fault?
A: We said it before and we'll say it again: Yes, you have to pay a deductible no matter who was at fault. But you may be able to get your money back from the insurance company or from the person that hit your car. Even if your car was involved in a hit and run or was parked on the street you are required to pay the deductible.
Q: I was in an accident and paid the deductible but was in another accident a month later. Do I have to pay the deductible twice?
A: Yes, unlike health insurance which considers a deductible to cover an entire year, car insurance companies expect payment of deductibles on a per accident basis. Each accident requires a separate claim and each claim requires payment of the deductible.
Q: A friend borrowed my car and got into an accident. Who pays the deductible?
A: You do. Insurance follows the car, not the driver. By the same token, if you borrowed someone else's car and got into an accident they would technically be responsible for the deductible. The right thing to do is, of course, to pay the deductible for them. If you don't they might sue you.
Q: Does a higher deductible reduce the cost of my insurance premium?
A: Yes, but if you are in an accident you will have to shell out more money to repair your car.
Do I have to pay the other person's deductible if a car accident was my fault?
A: If you were at fault in an accident, then yes, you are responsible for the other party's deductible. If you refuse to pay it, you will probably be contacted by their insurance company, a lawyer or both. Save yourself the expense of being sued and just pay the deductible.
Q: Do I have to pay a deductible if someone steals my car?
A: Yes, automobile theft is covered by insurance but the owner is still required to pay a deductible.
Q: Is it legal for a repair shop to offer to pay my deductible?
A: No, it's perfectly legal for them to incent you to do business with them. However, it would be illegal for them to turn around and attempt to collect the difference from your insurance company by charging extra for repairs.
Q: Is the cost of towing my vehicle included when I pay my deductible?
A: Relax, your insurance company will not try to double charge you for towing. The cost of having your vehicle towed to a repair shop or to and from a towing lot will be part of the total bill. And you will only be responsible for paying a single deductible to cover all expenses.
Q: How can I get out of paying my deductible?
A: You can't get out of paying a deductible. If you're in an accident, you are required to pay the deductible you agreed to when you purchased your insurance policy. You may or may not be reimbursed depending on who was at fault, but if you want your car repaired you will need to pony up the deductible first.
Q: Will my deductible pay for fixing dents and dings on my car?
A: You bet your insurance company will pay to get them fixed, but if you can't prove they're all from the same incident you will be required to file a claim for each one. And that means you will have to pay a deductible for each claim. On the other hand, if you can prove the damage occurred at the same time, you will only have to file one claim and pay a single deductible.
Q: Does uninsured or underinsured motorist coverage mean I don't have to pay a deductible?
A: Sorry to be the bearer of bad news, but both uninsured and underinsured motorist insurance covers the cost of injuries sustained in an accident. Collision insurance covers the damage to your car.
Q: If I was an accident was my fault do I have to pay the other driver's deductible?
A: Yes, you do. You have to pay everyone's deductible, even if there were more than two cars involved in the accident. And if you want to get your own car repaired, you'll have to pay your own deductible, too.
Q: Do I have to pay a deductible if my state offers no-fault insurance?
A: No-fault insurance refers to bodily injury, medical expenses, and some wage related losses. Damage to your car does not fall under no-fault insurance. So you will need to pay a deductible for car repairs even if you live in a state that offers no-fault protection.
Q: If I am partially at fault for an accident do I have to pay a deductible?
A: Yes, but you are only responsible for what's been determined as your share of the fault. Say, for example, that your deductible is $1,000 and you it's determined that you're 20% at fault, you must pay your insurance company $1,000. That being said, you can go after the person with 80% of the responsibility and tray to recover the other $800. This process of recovering money is referred to as subrogation. Sometimes your insurance company will help you. Either way, expect to pay $1,000 initially if you want your car repaired.
Q: What is subrogation?
A: Subrogation is when a car insurance company goes after reimbursement from the insurance company of the person who was at fault, as in the case of an accident.  The insurance company will ask for the money they paid to have a car repaired or totaled, plus the deductible.  If the insurance company receives the funds, they reimburse their policy owner's deductible.
QuoteWizard.com LLC has made every effort to ensure that the information on this site is correct, but we cannot guarantee that it is free of inaccuracies, errors, or omissions. All content and services provided on or through this site are provided "as is" and "as available" for use. QuoteWizard.com LLC makes no representations or warranties of any kind, express or implied, as to the operation of this site or to the information, content, materials, or products included on this site. You expressly agree that your use of this site is at your sole risk.