Discounts for Bundling Insurance Policies
Are you looking to lower your insurance rates? If you need to buy more than one type of insurance, learn how bundling your auto with home or life policies can save you money on your insurance.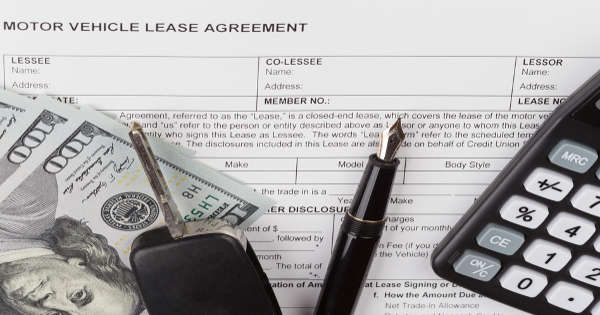 Bundling insurance refers to buying multiple kinds of insurance from the same company. By doing so, customers typically receive discounts ranging from 3 percent to 22 percent.
Why do companies offer such steep discounts? Customer turnover is expensive for insurers. Insurance companies want to keep their customers for as long as possible and want them to purchase multiple products from them. Giving loyal customers a lower premium enhances customer satisfaction and promotes long-term relationships.
In fact, a study by J.D. Power & Associates showed that 46 percent of consumers who bundled their insurance said they "definitely will" stay with their insurer versus 28 percent of customers who did not bundle their policies. If four or more policies were bundled, 66 percent of clients said they "definitely will" stay with their company.
Insurers can also find out more about consumers when they buy multiple insurance products. This gives companies a better idea of their claims history. Companies cannot use this extra information to increase your rates.
Similar to when you buy any individual product, you should shop around for bundled plans and compare quotes to get the best rates.
Besides receiving a discount, customers who bundle also benefit by not having to deal with multiple insurers, agents, and bills.
Here are a few additional tips to remember when bundling insurance:
Know what your coverage is. When you make the switch to having bundled insurance policies, your coverage itself may change. Make sure that you have all the coverage that you want (and need).
Double check your numbers. Don't let the lower premium amount fool you. You may be paying a lower out of pocket rate per month, but now have a much higher deductible.
Bundle only if you feel comfortable with the insurance company. Saving money is important to most people, and for good reason. But don't discount the importance of other factors when dealing with your insurer. For instance, take into consideration if the company specializes in a specific insurance product. They may be great at handling car insurance claims, but lack expertise in home insurance.
Your discount might be less than your cousin's who lives across the country. One of the things companies take into consideration when calculating your rate is your location. Unsurprisingly, insurance rates in a state with harsher weather will likely be higher.
Despite this, consumers may receive larger discounts in these high-risk states. If the natural disasters in the area generally affect one type of coverage, insurers will want to spread around the risk by offering more types of insurance coverage.
In addition, some states have strict insurance rate regulations that won't let companies give as substantial of a discount on bundled policies.
Continue to shop around every six months to a year. One of the downsides to bundling policies is that consumers do tend to stay with the same company. By not shopping around, customers may miss out on larger discounts.
Look for rates for bundled insurance as well as individual quotes to find the best price. In general, bundled insurance rates are cheaper, but not 100 percent of the time.
Consider bundling auto and home insurance. Consumers who bundle auto and home insurance tend to get the largest discount, around 20 percent. Looking to save even more?
If possible, bundle your auto, home, and life policies for a discount of up to 25 percent.
You can also get a lower rate by buying coverage for multiple cars, or for purchasing both renters and car insurance from the same company.
Don't buy more than you need. Sometimes the low price of an item or the idea of a great deal is enough of a draw for someone to make an unnecessary purchase. Don't buy anything you don't really need. After all, small payments eventually add up to large sums.
You may benefit by only having to pay one deductible. If a storm causes damages to both your house and car, you would generally have to pay a deductible for both home and auto insurance. But if you bundle your insurance products, some companies will only require you to pay the higher deducible.
Don't forget to update your insurer about major life events. Changing jobs (and commute times) or having kids can affect your insurance needs. Make sure to let your insurer know, even under a bundled policy, so that they can make any necessary adjustments to your coverage.
Bundling may make it easier for you to get other types of insurance at a later time. If you buy multiple insurance products from the same company and retain a good claims history, your insurer will be more apt to offer you better deals for other forms of insurance.
Frequently Asked Questions
Q: Does it ever make sense to not bundle your insurance policies?
A: In general, bundling insurance products is an easy way to save big on insurance. Don't bundle policies if your coverage is not adequate under the new bundled policy, or if you don't feel comfortable with the insurer.
And, as stated earlier, sometimes discounts offered on individual insurance products can end up being a better deal. The best way to find out is to shop around and get quotes from multiple insurance companies for auto, renters, home, health, and life insurance.
Q: Why would a company willingly offer a discount when they'd lose money? What's the catch?
A: At face value, insurers lose money when they give large discounts to clients for bundling policies. On the other hand, companies end up making more money because they now have your business for multiple insurance products. Customers who bundle policies are also more likely to stay with their insurer for longer.
Another benefit to companies? They have a wider access to your background (e.g. they can see both your home insurance and car insurance claims) and can get a better sense of who you are. Rest assured, they cannot use this additional history to alter your rates.
Q: How much can I save by bundling policies?
A: Bundling more than two policies will give you the biggest discount. After that, your best bet is to bundle your home and car insurance. Customers who bundle can save more than $400 a year, and receive as much as 25 percent off their bill.
Q: What other discounts can I receive?
A: There are a number of discounts you can receive on different policies. For instance, many car insurers will lower your rate for using alternative fuel, being accident-free, or for being a good student. Here is an extensive list of discounts you can receive on your auto insurance.
Alternatively, you can save money on home insurance if you add home security devices like smoke detectors or dead-bolt locks. Protecting your house from natural disasters by reinforcing your roof or adding shatter-proof glass can also lower your home insurance rates.
Q: What states offer the highest discounts for bundled insurance?
A: States in the south tend to save the most. The top four states to save when bundling home and auto insurance are:
The four states with the least savings:
References:
QuoteWizard.com LLC has made every effort to ensure that the information on this site is correct, but we cannot guarantee that it is free of inaccuracies, errors, or omissions. All content and services provided on or through this site are provided "as is" and "as available" for use. QuoteWizard.com LLC makes no representations or warranties of any kind, express or implied, as to the operation of this site or to the information, content, materials, or products included on this site. You expressly agree that your use of this site is at your sole risk.