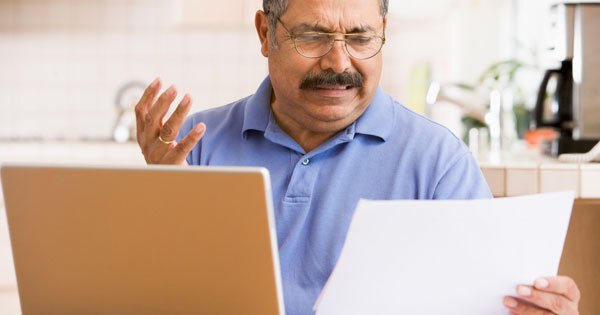 Getting your home insurance claim denied isn't the end of the world. Claim rejections happen all the time, you just have to know how to deal with them.
We'll walk you through everything you need to know in case a claim denial comes your way.
What are claims?
Before jumping into the nitty gritty, let's take a step back and define a claim. It's essentially a request made to your insurance company, letting them know a "covered" incident occurred and you'd like to be reimbursed.
In the context of homeowners insurance, you may file a claim for any covered peril. Covered perils are dependent on which homeowners policy you decide to purchase. For further information on perils and policies, read our article on home insurance basics.
Why do insurers deny claims?
It might seem like a shock to receive a notice of claim denial from your insurer. However, there are many reasons for an insurer to reject a homeowners claim. They are:  
Negligence. This can consist of a variety of different situations. Maybe you file a claim because your roof caves in during a torrential downpour. Turns out, your roof shingles are faulty are were supposed to be switched out a year ago. According to the insurance company, this could be an act of negligence, and a reason for them to deny your claim.
Another act of negligence could be paying your premiums late. This is a surefire reason for an insurance company to deny a claim request. If they haven't already dropped you from your policy, they might deny your claim and drop you.  
Christopher Cornetta is a civil litigation attorney at Cornetta Babine LLC. His example of negligent behavior is if you have a water heater issue that you try to fix but it continues to leak.
"An insurer may conclude that you were negligent in allowing the problem to linger and in attempting to fix it on your own rather than hiring a plumber to correct the issue and may deny coverage on that basis."  
Not a Covered Peril. It's important to carefully read the details of your policy. Understand which perils are covered, and which are excluded. A common reason for a claim denial is the incident isn't covered.
For example, you might file a claim for minor earthquake damage, only to find out that earthquakes aren't included in your policy. You'll need a separate earthquake insurance policy or endorsement for this.
Not Enough Coverage. You can insure your home at either Replacement Cost or Actual Cash Value (ACV). Replacement cost is the price to repair your home back to similar conditions as when you first purchased it.
Actual cash value is replacement cost minus deprecation, or the market value of your home. Read our Actual Cash Value vs. Replacement Cost article for further information.
Say your home is worth around $300,000. You want your coverage to be around this amount too. If you file a claim for damage exceeding this price, your insurer may deny it.
Waiting too Long to File a Claim
According to Michael L. Cohen, an attorney at Cohen McKeon LLP, a factor resulting in claim denial is if the policy holder waits too long to make a claim. There is usually a statute of limitation for how long after the event, you can make a claim.
Check with your insurer for more information.
Claim denied? Find a better insurance company.
Find low rates with top insurance providers!
Compare now and save!
Click Here
What to do if an insurer denies your claim?
The first step after a claim rejection notice is to re-read your policy. Make sure you fully understand the coverage and exclusions. Make sure you didn't over or under-estimate your amount of coverage when filing the claim.
Read your claim denial notice. Did you make a mistake and accidently file a claim for something not covered? Or maybe your insurance carrier made a mistake?
Gather all documents related to the damage. Did you take pictures of the loss after it happened? Did you already have a contractor come out and give you repair estimates?
Always keep any documents related to the damage—that way if the insurer doesn't accept your claim, you can show them the papers or pictures.
If you're certain there was a discrepancy and the claim should have gone through, contact the adjuster assigned to your claim. Let them know there was an error.
Provide them with all the documents relating to the incident. You can always speak to another representative if they refuse to accept fault in the claims process.  
You may also try filing an appeal with your insurance company regarding your claim denial.
If all else fails, seek help with your state's Insurance Commissioner. You can speak with a representative, or you can file a complaint against your insurer or adjustor. You might also look into consulting with a legal professional, such as an attorney.
Follow up. Check the status of the appeal, regarding your claim. Also check with your state's insurance commissioner for other steps you might need to take.
Remember to keep copies of all documents, pictures, emails, and anything else related to the incident and claim process. This might be the evidence you need to win over the adjustor from their original standpoint, or even the appeal.
How can one minimize the chance of a claim denial?
There are many ways to prevent their denial. They are:
Reading the fine print of your policy. Make sure you fully understand which perils aren't covered. Also make sure you understand how much coverage you have.
Review your policy. You should review your policy every six months to a year. If you've remodeled your home or purchased expensive furniture, you'll want to document those in your policy and add extra coverage.
Increase your coverage. Insurers may deny claims if you don't have enough coverage. Upping your coverage prevents them from doing this. Every time you remodel or add on to your home, its value will go up and you'll want more of a safety net.
Disclose all your life changes to your insurer. Say you get married and your spouse moves in with you. With the added possessions, you'll need more coverage so your insurer doesn't deny your claim if something goes wrong.
Take inventory of your home. In addition to taking note/pictures of all your possessions, take photos of the structure of your home. This way, if you get into a dispute with a claims adjuster, you can show them a picture of what your house looked like prior to the incident.
Research insurers before choosing one. You wouldn't pick a neurosurgeon without doing research would you? Well the same goes for an insurance company. Choose one with a good reputation—especially when it comes to the claims process.
You can check the reputations and reviews of different insurance companies by going on websites like A.M. Best, the Better Business Bureau, J.D. Power, or Moody's. Your states insurance department might have information, too.
While you're at it, make sure you take a minute to compare home insurance quotes from multiple companies.
Frequently Asked Questions
Q: Will a claim rejection go on my insurance record?
A: Every time you file a claim it will show up in your CLUE report. CLUE stands for the Comprehensive Loss Underwriting Exchange. It collects data regarding your claim history for auto and property insurance, for up to seven years. Claim rejections will also show up on the report.
If you decide to apply for a new policy with a different carrier, the new insurer has the right to look up your CLUE report. This is why it's so important to make sure the claim you file is legitimate. Try to minimize the risk of getting it denied, before it actually happens.
You can contact your state's Office of the Insurance Commissioner for more information on CLUE reports, and how to view yours.
Q: How do small claims play a role?
A: Insurers recommend only filing a claim for damage that isn't repairable using out-of-pocket money. If the cost to repair is less than the deductible, then it isn't worth it.
You don't want to file a small claim, have it denied, and then have it on your record for seven years. It's best to wait for the big incidents when using your insurance.
Q: What if I'm only offered a partial payout of the claim?
A:  What if after reviewing your claim, the insurer only agrees to pay half of what you think you should receive. In this case, you have the right to contest the settlement. If the insurer still doesn't budge, consider seeking the help of a public adjuster, or a lawyer.
A public adjuster isn't bound to a specific company, and will help you dispute any claim issues. However, they will get 10 to 15 percent of the settlement cut.
Q: Will my premiums rise if my claim is rejected?
A: It depends on your insurance company, but many will raise your rates. Every time you file a claim, you pose more of a risk to the insurance company. And if they deny it, you present even more of a danger.
Insurers want to protect themselves financially, so this is why they often raise your premiums. If you are unhappy with the resulting rates after you file a claim, you may want to speak with your insurer, or shop around for other options.
Q: Is there such a thing as lawyers who specialize in denied claims?
A: There is. They're Denied Insurance Claim Attorneys, and they do exactly that. They represent people whose insurance claims don't get approval. Speak with your state department of insurance for more information.
QuoteWizard.com LLC has made every effort to ensure that the information on this site is correct, but we cannot guarantee that it is free of inaccuracies, errors, or omissions. All content and services provided on or through this site are provided "as is" and "as available" for use. QuoteWizard.com LLC makes no representations or warranties of any kind, express or implied, as to the operation of this site or to the information, content, materials, or products included on this site. You expressly agree that your use of this site is at your sole risk.