When Not To File a Homeowners Insurance Claim
You pay for homeowners insurance to protect yourself if something happens to your property. But there are times when you'd be better off paying for repairs out of your own pocket, rather than filing a claim.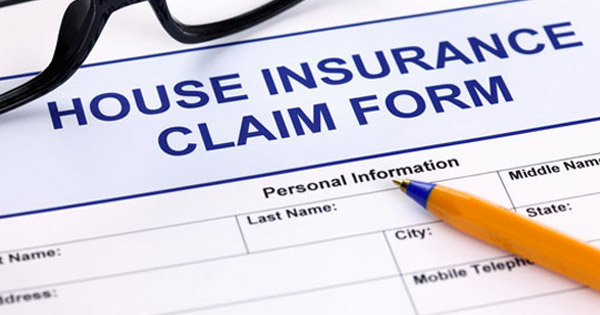 In a perfect world, people with insurance could file claims after any damages to their home.
Sadly, that's not how things work. Yes, people can file home insurance claims whenever they want. But it can lead to problems.
"Every claim can trigger a premium increase. So the 'I paid for this insurance [and] I'm going to use it' approach may not be the best one," says Emily Cabral, program coordinator at United Policyholders.
The consequences behind filing unnecessary or multiple claims include:
Rising premiums
Policy cancellation
Difficulty finding coverage from other companies
Homeowners who struggle to find adequate coverage wind up with policies that "may not be fully adequate to pay all [the] costs of rebuilding following a catastrophic loss," says David Shaffer, owner of David Shaffer Insurance Services.
There are several situations where it's in your best interest to avoid filing a home insurance claim, such as:
Repairs cost less than your deductible
Damages are relatively minor
You've filed more than one claim in the past decade
The claim was caused by poor maintenance on your part
The cause of the claim isn't covered by your policy
You Probably Shouldn't File a Home Insurance Claim if…
Most experts recommend refraining from filing a homeowners insurance claim if:
The repair or replacement costs won't exceed your deductible
This may be the biggest no-no related to filing a home insurance claim.
Consider the following example from Addison Gardner, an Edmond, Oklahoma-based insurance agent and broker. Say you have a $1,000 deductible. Someone breaks into your house and takes your iPad and your wallet. Since it would cost you less than $1,000 to replace those items, you shouldn't file a claim. That's because it would pay out nothing in the end. Plus, it would add a "theft" claim to your claims report.
"You're better off just taking the loss and replacing it on your own," Gardner advises.
Cabral makes a similar recommendation if you're sure repair costs are lower than your deductible. "you won't recover a dime from your insurance company. But the claim will still go on your record and may put you in a higher risk category," she explains. As a result, "you'll have to pay more for insurance, even if you didn't collect any benefits."
That these kinds of claims waste your home insurance company's time isn't the only reason to avoid filing them. Another is that when you file a claim it's noted in the Comprehensive Loss Underwriting Exchange, or CLUE. This happens even if the claim is denied or pays out nothing.
Nearly all carriers check this database before deciding whether to insure you and how much to charge you. That's because CLUE includes information about all of the claims a person has made in the last seven years.
So, if you file a claim that will be added to your CLUE file, make it be for something major.
Is your homeowners deductible too high or too low?  Compare home insurance quotes to find out how changing your homeowners deductible can lower your premium.
The amount the claim would pay out is relatively minor
What does "minor" mean in this instance? A Consumer's Guide to Home Insurance says it means the costs you want covered are "not much more than your deductible."
That advice squares with what David Bakke of Money Crashers has learned over the years. "If your claim is small and not much more than your deductible, it's not worth it to file a claim," he says.
Cabra added, "If the damage is less than a few hundred dollars above your deductible, pay it out of pocket."
"Yes, it's unfair to be penalized for using the insurance you've paid for," she adds. "But because most states allow insurers to freely penalize their customers for filing claims, it's up to you to protect yourself. Some states do limit the amount an insurer can surcharge you after a claim, but not all."
Other experts are more aggressive about what shouldn't result in an insurance claim.
Former adjuster Jonathan Stein says that most homeowners claims under $3,000 aren't worth reporting. For claims related to water damage, he raises his minimum to $10,000. Mainly because some insurers will cancel your policy when it's up for renewal due to concerns about mold.
Gardner and others say you'd be better off paying for related repair or replacement costs out of your own pocket rather than filing a claim.
Kevin Foley suggests that first you should figure out what it'll cost to repair any damage to your home. If the price tag is less than your deductible, "fix it yourself." And if it's just over your deductible? "Still, I would try to fix it myself," says the agent with PFT&K Insurance Brokers in Milltown, New Jersey. "It's when the cost of repair is too high to handle, that's when I would file a claim."
The moral of the story here, he adds, is "if you're going to use your insurance, make sure it counts."
Adds Shaffer (via To Claim or Not To Claim…That is the question), "until legislation or voluntary action changes things, we should simply 'not claim the small stuff.'" Instead, people need to look at home insurance policies "as a consumer product to cover major losses."
This will be the second claim you've filed in the last three years
Filing claims on any sort of regular basis will provoke a negative reaction from your insurer.
How many is too many when it comes to filing homeowners insurance claims? Some say filing one weather-related and one non-weather-related claim in a certain window of time is OK. Anything beyond that, though, and your policy may be in peril.
Others, like Foley, say filing a couple of claims in a short amount of time could catch your insurer's attention. "Generally, insurance companies will cancel your insurance if you have two claims in three years," he shares.
In other words, think long and hard before filing more than one claim every few years. And of course, always evaluate whether or not it's the right time or situation to file a claim.
Gardner says that filing multiple claims in a few years has unintended consequences. Doing so "can completely ruin your claims history and make you uninsurable."
Every insurer has a different threshold for the number of claims that push them to raise rates or cancel policies. That's why it's important to compare insurance quotes. It'll help you keep your premium low and maintain your coverage.
Click here to find out just how much those claims are costing you.
The claim is related to a maintenance issue you should have addressed earlier
Don't put off repairing your damaged roof or replacing your rotting fence. Especially if you're hoping your homeowners policy will pay for repairs after a windstorm finishes the job.
Why should you stay on top of this sort of thing? First, it keeps you from filing frivolous insurance claims. Second, it positively impacts your homeowners premiums. Well-maintained houses often are cheaper to insure than those that aren't.
Beyond that, if your property is damaged due in part to your lack of maintenance, there's a good chance your claim will be denied. If your roof caves in after heavy rains but you neglected necessary roof maintenance in the past, you might be out of luck.
The claim is tied to an event your policy or insurance company doesn't cover
You don't want to file a claim for something you know won't exceed your policy's deductible. And you also don't want to file a claim for something you (should) know your insurer won't cover.
Ignoring that advice won't bring you much joy. Your insurance provider won't reimburse your repair or replacement costs, for starters. Also, it'll still add the claim to your record. Which means you could see a rate hike or even a policy cancelation.
Finding Out if Your Home Insurance Claim is Covered
How are you supposed to know if your home insurance company will or won't cover a claim?
Research Your Policy
Reading through your policy is a good place to start. While you do so, pay attention to the section that covers "exclusions." This is where you'll find information related to what your policy doesn't or won't cover. Look at the "declarations" section too. That's where you'll learn about your policy's coverage limits.
If you're still unsure whether your insurer will cover your claim, ask a contractor, a private adjuster, or your agent. You might even want to contact all three.
Get Expert Insurance Advice
Gardner agrees with the suggestion to contact your agent. "The best thing to do if you are unsure if something is or isn't covered is to call your agent." They "can look through your policy and usually can also call claims themselves without having to actually file a claim for you to get you an answer."
Adds Douglass: "It's important to have someone on your side that's experienced in interpreting policy language and identifying damage covered under the policy."
Consider asking your agent, "how much will my rate go up if I file one, two, or more claims?" Also, "does it matter how far apart you file these claims?" If you do, "be sure to write down the answers and keep them with your insurance policy for future reference," Cabral says.
Proceed with Caution
Foley supports involving your agent. But he's "met agents who take the position that calls about potential claims should be treated as a claim. They take that position because they never want to be accused of not reporting a claim. So, if you're calling to just ask a question, be clear about that."
Bakke similarly advises being careful about spilling the beans to an agent or anyone else your insurer employs. "Get your information from a second party whenever possible," he says. That could mean talking with friends or family members who have worked in the industry. Or it might mean calling the Office of Insurance Regulation for your state. "It's unlikely that the company would actually start a claim" thanks to the conversation you have with your agent, "but something could be added to your record."
Another second party you may want to contact: a private adjuster. Gardner, for one, says this can be a good idea if you're not sure you should file a claim or even if you've already filed one. In the second situation, involving a private adjuster lets you "double-check the insurance company's claim value."
Whatever you do, he says, don't begin by picking up the phone and calling your insurer's claims department. After all, "they are trained to start a claim. No matter what. You cannot simply call and ask them questions."
Thankfully, Gardner adds, "you'll be well taken care of in that arena" if you "make sure you have a good agent on your side."
Frequently Asked Questions
Q: I've spent a lot of money on my homeowners policy over the years. Why should I worry about how often I file a claim? Shouldn't I be able to use it whenever it's needed?
A: Actually, you can file a claim whenever you feel it's needed. If you do that too frequently, though, your insurance company may penalize you for it. That could mean it'll raise your premium, or it could mean it'll cancel your policy. That's why most people try to limit how often they file insurance claims for home repair or replacement costs.
Q: Someone recently broke into my house and stole a few belongings. If my home insurance deductible is more than what the stolen items are worth, should I file a claim?
A: No. Don't file a claim in this case. Not only won't your insurance company pay you anything, but it will add the claim to your file. As a result, it might use that information to hike your rates – or worse – down the road.
Q: A windstorm just damaged my house. I have a feeling it won't cost much to repair, though. In fact, I'm pretty sure the bill won't be much higher than my deductible. Maybe just $500 or $1,000 more? Given that, should I file a claim with my insurer or not?
A: It's up to you. But most agents and experts will tell you not to involve your insurance company here. If you do, it won't pay you much. And your insurer could use the claim against you when it reviews your rates. Instead, hold off on filing claims until the payout is larger. Some say to wait until the payout is $3,000 or more. Others say to wait until it's above $10,000, although this suggestion usually is tied to water damage. In the end, though, it's up to you to decide when to file a claim or not.
Q: I've filed two claims with my home insurance company in the last five years. And I think I'm going to have to file another because of some recent storm damage. Is that a good idea?
A: In general, filing three claims within five years isn't a good idea. Many insurers have canceled policies in similar situations. Others have raised the rates of similar policyholders. As a result, if you think you can cover the repair costs yourself, you may want to do that. Also, consider calling a private adjuster. They may be able to help you figure out if you should file a claim or not.
Q: The rotting fence that surrounds my property finally fell over last weekend. Should I file a claim with my home insurance provider to help replace it?
A: That likely isn't going to be the best idea. You just admitted the fence has been rotting for some time. The insurance company probably is going to think of that as a maintenance issue. In other words, you should have taken care of it long ago. Because you didn't, the fence rotted to the point that it fell over. Most experts will tell you to pay for its replacement out of your own pocket. If you do file a claim, prepare for your insurer to deny it.
QuoteWizard.com LLC has made every effort to ensure that the information on this site is correct, but we cannot guarantee that it is free of inaccuracies, errors, or omissions. All content and services provided on or through this site are provided "as is" and "as available" for use. QuoteWizard.com LLC makes no representations or warranties of any kind, express or implied, as to the operation of this site or to the information, content, materials, or products included on this site. You expressly agree that your use of this site is at your sole risk.