Home Remodeling Means Updating Your Homeowners Insurance
Remodeling your home can increase or decrease your home insurance rates. Find out which improvements will cost you more, and which will save you money.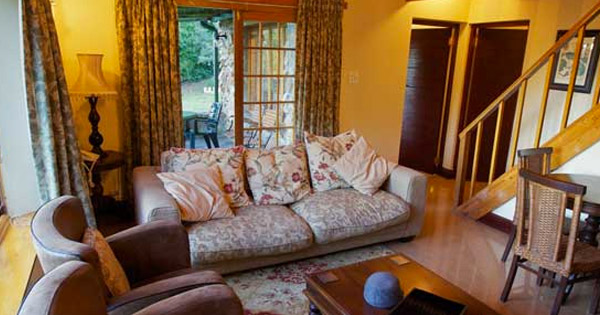 There are many different types of home improvement projects. Some projects provide a new level of security for your home.
Others can fulfill your dreams of the perfect kitchen space. All home improvement projects should increase the value of your home.
Increased home values mean increasing its insurance coverage amount. And upping coverage amounts generally lead to higher premiums.
More House = More to Cover
Home improvement projects add square footage. This can have a significant impact on your home's value and insurance premiums.
Your homeowner's insurance policy covers your home's current value and square footage. It's important to update your policy to include the new additions. If not, then your home may be insured for less than its market value.
Special Architectural Features
Adding new features can have a substantial impact on your insurance. A new porch or mother-in-law apartment would cost money to replace. And need to be covered by your homeowner's insurance policy.
It's up to you to let your insurer know about upgrades to maximize your protection. We recommend telling your agent about home improvement projects before they begin.
Building Materials
Another important detail is the quality of the building materials being used in the project. Top-quality materials are more expensive to replace than lower quality.
Make sure your insurer is aware of the materials being used by your contractor. And if they used top materials, be sure you can prove it.
New Household Items
Are you looking to add new appliances, countertops, flooring or fixtures to your kitchen? All of the new look items in the kitchen are certainly going to add value to the home.
More valuable fixtures, appliances and possessions, will slightly increase your premiums. How you insure those items determines the extent of the increase.
When insuring items in the home, there are two options to consider. One is actual cash value, the other is replacement cost.
Actual cash value pays out the cost of the item minus depreciation. After two years, a new $600 refrigerator would be valued at approximately $400. This is the amount your insurance carrier would pay out.
However, replacement cost coverage would pay the actual $600 cost to replace the refrigerator. Insuring your items with replacement cost coverage adds more to your premium. But it will also provide more protection.
The cost of remodeling will determine which route to take to insure your items. The national average cost of a minor kitchen remodel is $18,500. Major remodels average $54,000.
If your project is lower, you could save on premiums with actual cash value coverage. If it's on the higher end, we recommend protecting your larger investment with replacement cost coverage.
Use QuoteWizard's online form to shop around and compare rates for cash value versus replacement cost coverage.
Increasing Liability Coverage
Projects like a deck, patio, pool, or hot tub all come with a risk of injury. You'll want to increase your personal liability coverage if you add one of these to your home.
Basic liability coverage in most homeowner's policies is $100,000. This protects you from claims by others for bodily injury or property damage for which you are at fault.
With high risk additions it's a good idea to increase your liability coverage from $100,000 up to $500,000. The added coverage is typically only $25 extra per year.
If you're seeking coverage over $500,000, consider an umbrella policy. This provides additional coverage on homeowners and auto insurance for claims exceeding $500,000.
Roofing
New roofing is a great opportunity to save on your home insurance premiums. Old roofing puts your home at a greater risk of claims from wind, hail, or water damage.
When installing a new roof, consult your roofing company. They should be able to recommend roofing material that's most resistant to damage. The Institute of Business and Home Safety and Underwriters Laboratory recently developed the UL 2218 classification.
This sets a standard for impact resistant roofing material. The UL 2218 uses a rating system of 1-4 (4 being most resistant).
It relates to roofing materials and their ability to withstand the impact of falling objects. Insurers will potentially discount your annual premium based on the resistance rating. Class 4 roofing materials will provide you the most discounts on your policy ranging from 20-35% annually.
Plumbing and Electrical
Remodeling provides an excellent opportunity to update plumbing and electrical wiring. Outdated plumbing and electrical wiring are the number one cause of home insurance claims.
According to the US Fire Administration, there are 28,600 electrical fires per year. They cause $1.1 billion in property damage in the US.
Installing new plumbing and wiring, substantially reduces your risk of an insurance claim. Plus, these updates could save 10% on your annual insurance premiums.
Home Monitoring System
One emerging trend in reducing household claim risk is the use of advanced technology. Home monitoring systems are able to connect your entire home to one central monitoring system.
There they can detect early signs of fire, water and criminal intrusion. Early detection of these risks can prevent costly claims.
According to the Insurance Information Institute, the average cost of a fire claim is $37,153. Water damage claims average $7,479 and $3,620 for crime related claims.
The automation of home monitoring is capable of alerting fire departments of a fire. They can also shut off water valves in the event of a leak.
And alert authorities in the event of a burglary. Insurance companies reward homeowners with home monitoring systems with up to a 20% discount.
References:
QuoteWizard.com LLC has made every effort to ensure that the information on this site is correct, but we cannot guarantee that it is free of inaccuracies, errors, or omissions. All content and services provided on or through this site are provided "as is" and "as available" for use. QuoteWizard.com LLC makes no representations or warranties of any kind, express or implied, as to the operation of this site or to the information, content, materials, or products included on this site. You expressly agree that your use of this site is at your sole risk.