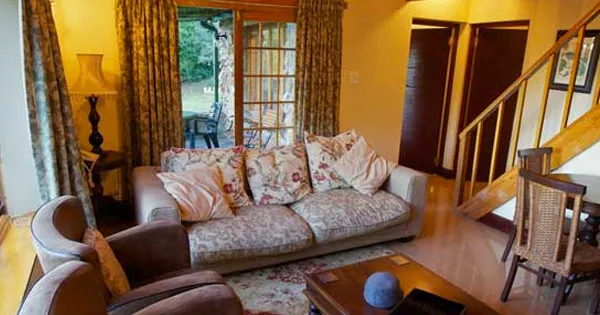 Remodeling is part of homeownership, especially if you own an older home. However, it can also affect your home insurance rate. Anything from remodeling a bathroom to installing a new roof may increase the value of your home. When your home value goes up, your home insurance coverage needs to match it. This article will cover:
How does a home remodel change my home insurance needs?
Home remodeling can increase your home's value, its square footage or both. Your home insurance coverage is based on what it would cost to rebuild your home if it is destroyed and how big it is. If you alter either of those factors, it may render your current home insurance inadequate to properly cover your home.
Alternatively, replacing aged parts of your home like the electrical or plumbing systems can reduce the risk of filing a home insurance claim. Lower risk usually means lower rates in the eyes of your home insurance company. As much as you want to avoid having too little home insurance coverage, overpaying on your premium doesn't do you much good either.
Remodeling factors that affect home insurance rates
A broad range of remodeling jobs can change your home insurance rate. Some of them may require you to increase your home insurance coverage, while others may actually wind up saving you money.
Building materials
Before you even need to consider how the actual remodeling job will affect your home insurance premium, look at the quality of the materials you're going to use in the job. A kitchen remodeling will add value to your home on its own virtue. However, going from formica countertops to granite may also require an increase in your dwelling coverage in order to be properly covered after the remodel is done.
Keep receipts of all construction materials used to go over with your home insurance provider in order to get proper coverage calculations. This is recommended whether you're doing a whole new remodeling job or if you're renovating part of a home back to its original state.
New roof
Home insurance providers pay special attention to the roof of your home. On top of being the primary protector of your house, the roof itself could cost upwards of $15,000 to replace. How your home insurance company rates your roof depends mostly on the materials you use.
Asphalt: Asphalt tends to be the most commonly used roofing material. It's affordable and holds up well, except perhaps in windy or hot temperatures. Home insurance companies don't really raise rates on an asphalt roof unless it's old or poorly maintained.
Slate: Slate is highly durable and can last an average of 125 years. On the downside, it can cost upwards of $1,600 per square. Due to its price, home insurers will probably require you to increase your dwelling coverage in order cover the high replacement cost.
Tile: Because of its durability, longevity and low maintenance, tile is a fairly common roofing material. While not as expensive as slate, tile can still cost upwards of $1,000 a square. This high cost can also require an increase in your home insurance coverage amount.
Wood shake: Wood shake is one of the more aesthetically pleasing roofing materials, but its flammability and weakness to mold and wind damage may make it a high risk for home insurers. The best-case scenario is that you'll pay a higher premium for a wood shake roof. Some home insurance companies refuse to cover them altogether.
Metal: Metal is the darling of the home insurance world. These roofs are relatively long-lasting, fire- and rot-resistant, and handle many forms of extreme weather well. Also, they're relatively low-cost (an average of $500 per square) to replace in comparison to slate and tile. You probably won't see an increase in your home insurance costs if you install a metal roof.
New interior
If you add new countertops, flooring or fixtures, they could lead to an increase in your home insurance policy limit in order to cover them effectively. Fixture value, as well as any new built-in appliances you have installed, may add slight increases to your premium. Have your receipts for the job handy and ask your home insurance provider if changes to your policy need to be made.
Plumbing and electrical systems
If any remodeling or renovating you do includes new plumbing or electrical installation, you may see a decrease in your home insurance rate. Old plumbing and electrical systems are the prime sources of home insurance claims year after year. Your home insurance provider will probably appreciate the lower risk.
New additions
If you expand a room of your house or build a whole new one, or add a deck or new patio, the new square footage will probably result in the need for a dwelling coverage increase.
Adding a swimming pool or a hot tub to your property can also result in the need for higher liability coverage. Pools are considered attractive nuisances by home insurance companies, as they present a higher risk to children in your neighborhood.
Discussing your remodel with your home insurer
The best time to discuss changes to your home insurance policy because of a remodel is before the remodel starts. You'll want the proper coverage in place in case the remodel is damaged or destroyed before you can cover it later.
Coverage for the building materials won't really be a concern during the actual remodeling. If you're working with a licensed professional contractor, their builders risk insurance should cover the materials used. Builders risk insurance provides coverage for the construction materials used during your remodel job. Make sure your contractor can provide proof of insurance before you hire them.
Also, remember to take before and after pictures of the remodeling for your home insurer as well. This documentation can aid any claims process you may need to make in the future.
Summing up
Making sure you have the proper home insurance coverage for any remodeling you do is part of the process, but it doesn't have to be an ordeal. Talk with your home insurance company before you start remodeling and let them know what you're planning. They should be able to help you get the coverage you need.
If you're not happy with the price tag they give you, take the opportunity to shop around and compare quotes that other home insurance companies provide.
QuoteWizard.com LLC has made every effort to ensure that the information on this site is correct, but we cannot guarantee that it is free of inaccuracies, errors, or omissions. All content and services provided on or through this site are provided "as is" and "as available" for use. QuoteWizard.com LLC makes no representations or warranties of any kind, express or implied, as to the operation of this site or to the information, content, materials, or products included on this site. You expressly agree that your use of this site is at your sole risk.