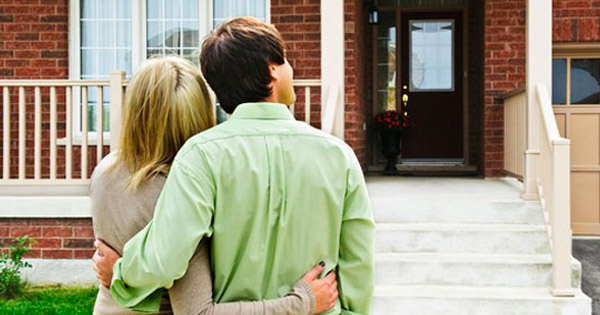 Purchasing your first home is both nerve-racking and exciting. With so many things to process and consider, homeowners insurance sometimes takes a backseat.
Your homeowners insurance policy won't be the primary reason to buy or reject a particular house. However, it should certainly be a factor in your decision.
Get estimates on your homeowners insurance policy and learn about coverage types. Especially before putting down a large sum on your home.
Deciding which type of homeowners insurance policy to purchase is complicated. The insurance industry and their policies are complex.
As a new home buyer, you probably don't have the time to learn everything about homeowners insurance. This article will cover the most important aspects of home insurance for new home owners.
Buying Your First Home
Congratulations! You're in the process of buying a new home. That's an exciting time – especially if it's your first home.
Buying a new home comes with mountains of paperwork, from appraisals and inspections to mortgages and loans. Since buying a new home is such a lengthy process, you no doubt have a checklist of everything that needs to be completed.
Purchasing a homeowners insurance policy should be high on that list.
First time in the housing market?
Find the best insurance rate for your new home.
Compare and save.
Click Here
Why Homeowners Insurance is Important for New Home Owners
Unlike car insurance, having homeowners insurance isn't required by law. But mortgage companies stipulate that homebuyers purchase insurance before closing.
Since the lender holds a lien on the house until you have paid off your mortgage, they require homeowners insurance. It protects the mortgage lender's financial investment.
If you're able to purchase a home without a mortgage, or once you pay off your mortgage, you can technically cancel your homeowners insurance. We don't recommend doing that.
Why? A home is most people's biggest asset. It also contains most – if not all – of your belongings. Without homeowners insurance, your home and possessions aren't protected in the event of accidents, disasters, fires, theft, and more. Why wouldn't you invest money to secure your home and belongings?
Protecting your homes structure and the possessions within is only part of the reason why homeowners insurance is so important. A good policy provides much more coverage than just that.
What Does Homeowners Insurance Cover?
A homeowners insurance plan usually comes with four standard coverage types:
Structure: If your home is physically damaged by fire, accidents, lightning, or more, your policy will help pay for repair. Most policies also cover separate structures like fences, garages, and sheds. Structure coverage can also cover plumbing components, electrical wiring, and heating and air conditioning.
Possessions: When your home is damaged, the contents inside can also suffer. For example, if your house catches on fire, chances are that many of your belongings will get damaged or destroyed. Homeowners insurance will pay to repair or replace them.
Liability: This covers you against lawsuits and medical expenses when people get injured on your property. Liability protection is a vital part of a homeowners insurance plan. In a worst-case scenario, you can even lose your home if someone is severely injured on your property and you don't have liability insurance.
Living expenses: Imagine that your home is uninhabitable after an accident or disaster. Your normal life is interrupted, and you have to find temporary housing. Homeowners insurance helps cover the cost of hotels, meals, transportation, and more.
What Homeowners Insurance Doesn't Cover
While a standard home insurance plan may seem comprehensive, there's plenty that isn't covered. Certain expensive items are often excluded. And certain events and disasters aren't covered under standard policies.
Elizabeth Dodson, co-founder of home management software company HomeZada, says choosing a policy can be straightforward. However, consumers should be cautious of what isn't covered in their policy.
She explained that specialty guitars, family heirlooms, one of a kind art, and more are not always covered under your policy. "I experienced this situation first hand. I had items in my home that were not covered. By adding a simple extended rider to my policy, I was able to cover all the items in my home," Dodson said.
Most standard home insurance policies won't cover these events:
Earthquakes
Injuries from a home business
Dog bites from dangerous breeds
Sinkholes
Unsecured attractive nuisances like trampolines and pools
Sewer backup
Claims from tenants
Construction damage
Floods
Mold
Sewer backup
Jewelry and collectors' items
Understanding what your homeowners insurance plan does and does not cover is crucial. You may think you're covered for certain events until your home is damaged and your insurer denies your claim. "Read the fine print!" warns Alexandra Axsen, managing broker for Lake Okanagan Realty.
Insurance jargon can intimidate many new home buyers, which means reading the fine print isn't easy for everyone. Let an expert help. "An experienced agent can help guide you through the process," says Randall Yates, founder and CEO of The Lenders Network.
It's also very important to decide your coverage levels. Remember, everyone has their own coverage needs. "Every client is different: some have home-based businesses, some have children, some may be unmarried and cohabitating," says Stacey Giulianti, Chief Legal Officer with Florida Peninsula Insurance Company. Your specific situation will dictate what coverage levels and policy types you need.
How Much Homeowners Coverage You Need
First, you need enough coverage to pay for the four basic coverage types mentioned above:
Structure/dwelling
How much does your home cost to rebuild? It's recommended that you have enough coverage to rebuild your home at current costs. Don't include the cost of the land in your estimate -- just the structure. The Insurance Information Institute recommends that you multiply the square footage of your home by local building costs per square foot to get an estimate of your home's replacement cost. You can find out the per square foot construction costs in your area by contacting builders, insurance brokers, or real estate agents.
However, similar sized homes can be extremely different from one another. A 3,000 square foot home with custom finishing, high end appliances, fancy trim, and high-quality materials will cost much more to rebuild than a standard 3,000 square foot home.
Make sure that rebuild estimates are accurate and hashed out before you purchase your policy. Your insurance company will calculate your homes rebuild value, but you might not agree with their number. You can hire an independent appraiser to value your home.
Accurate rebuild values will help you purchase the ideal coverage level. "It is important not to reduce those amounts or attempt to play games with coverage limits," warns Giulianti. "If the homeowner needs the coverage after a catastrophe, a few extra dollars saved is not worth the ultimate price of being unable to rebuild."
Remember that after natural disasters, building costs soar due to limited construction materials, labor shortages, and logistical difficulties. That can impact your home's replacement costs. You can purchase extended replacement cost coverage, which will cover additional charges.
Further complications arise if you have an older home or if the building codes in your area change often. Some insurance companies sell replacement cost policies for older homes. With oft-changing building codes, you can add an ordinance endorsement that helps pay for the costs of getting your home to code. If either situation applies to you, speak with an agent to find a plan that fits you.
Possessions
According to the Insurance Information Institute, most homeowners policies include possession coverage for 50 to 70 percent of your structure/dwelling coverage.
Is that enough for you? That's a personal decision. You will need to create an inventory list of your possessions to decide. If you think you require more coverage than provided, you can always purchase higher limits.
It's important to know the difference between Actual Cash Value and Replacement Cost, because it determines how your insurance company values your possessions when they are damaged. Replacement cost is the amount it costs to replace an item with the same item after a loss. Actual Cash Value (ACV) uses the current market value to replace items.
ACV takes depreciation into account, while replacement cost does not. So older items and possessions will naturally lose value over time under ACV. Insurers calculate ACV by subtracting an items depreciation from its replacement cost.
Replacement cost policies are overall better than ACV policies. Your items and home retain higher value with a replacement cost plan because depreciation is not accounted for. Plus, you and your insurer will have to negotiate over the numbers with an ACV policy. And your insurer is likely to try lowball you, so be prepared to debate.
Like Dodson, many people have particular items that a standard insurance plan won't cover. That's where an insurance rider can help. Collectors, antique hunters, and hobbyists might find that their belongings coverage isn't enough.
If you have more belongings than coverage, or if you have high-value belongings, consider adding a rider. Riders are especially helpful for the following items:
Antiques
Firearms
Jewelry
Rare coins
Important documents
Niche collections and equipment
Stamp collections
Instruments
China
Additional living expenses
Most home insurance policies base additional living expenses (ALE) on the amount of your dwelling coverage. A standard policy will provide 20 percent of your dwelling coverage amount for ALE. For most people, that will cover it. But each company has different regulations. For example, some companies will set a 12-month limit to spend ALE payouts, while others allow for 24 months. Some companies may even provide unlimited coverage for a short period of time. We recommend speaking with an agent to assess how much ALE is right for you.
Liability
Most standard home insurance policies provide $100,000 in liability coverage. That's on the smaller side, and it's recommended you purchase at least $300,000 in coverage. If someone is injured on your property, medical bills and lawsuits will quickly eat up that $100,000.
Even though it sounds like a big number, $300,000 in liability really isn't a lot. This is especially true for people with lots of assets or high-value homes. You put yourself at risk if you have lots to lose and not enough liability to cover it. And if your home has high risk factors like trampolines and pools, good liability coverage is vital
"Homeowners should have sufficient liability insurance," says Giulianti. "Those coverages are relatively inexpensive and should be maxed out wherever possible."
Homeowners with considerable assets or high-risk factors on their property should consider purchasing an umbrella policy. This is a policy-add on that covers liability costs exceeding the amounts on your policy. Umbrella policies are usually available in million-dollar increments, from one to ten million dollars.
How Much Does Homeowners Insurance Cost?
As a new home owner, buying a house is likely the biggest financial commitment you've ever made. After spending so much money on a down payment, an inspection, closing costs, moving fees, and signing up for a mortgage, your bank account can suffer.
Because of this, getting a good deal on your home insurance is vital. You don't want to skimp on coverage, but you also don't want to break the bank. So how much should you expect a homeowners insurance policy to cost?
Well, it depends on a lot of things. According to Zillow, a policy typically costs $35 per month for every $100,000 of home value. However, every home and insurance company is different, so your price will vary. Insurers base the price of your premium on these factors:
Your deductible: A deductible is how much you have to pay out-of-pocket on a claim before your insurance kicks in. A higher deductible leads to lower premiums.
Your home: How much would it cost to rebuild your home if it was destroyed? That's a big part of the price of your insurance policy. "Home insurance coverage is calculated based on the amount of money required to rebuild the property, not on the market value of the home or condo unit," says Giulianti. "Virtually all companies will run a cost estimator in order to provide accurate rebuilding figures."

Also, older homes usually have higher premiums, because they're more likely to have issues or be out of code. Similarly, homes with unreliable wiring, out-of-date plumbing, or faulty air conditioning and heating cost more to insure.
Location: Is your home in an area with high crime levels – especially property crime? Do you live near a coastline, or an area that is susceptible to floods and hurricanes? Is your home located in an arid climate where forest fires occur? If so, your insurance rates rise. On the other hand, houses close to fire stations and emergency services pay less.
Your credit: It might seem unfair, but insurance companies use your credit score to help determine your premium. In fact, studies indicate that people with poor credit can pay as much as 91 percent more for home insurance than people with great credit. "Many first-time buyers aren't aware that insurance companies take your credit score into consideration when determining your rate," says Yates "Before you start shopping for home insurance you should pay down your credit card balances."
Your age: If you're ages 55 and up, you get a sweet senior discount! That's right – since older folks spend more time at home, they're more likely to notice a potentially catastrophic incident like a fire or a burst pipe.
Your coverage: It should come as no surprise that better coverage levels will cost more money. But unlike several of the aforementioned factors, you can control your coverage levels. Choosing your ideal coverage levels depends on your financial capabilities, risk level, and personal preferences.
It's clear that there are a lot of factors that can raise your rates. So, let's discuss some ways to save money.
How to Get Discounts on Homeowners Insurance
Don't make the mistake of overpaying for home insurance. Follow these steps to get the best possible deal on your policy:
Which Companies Offer Homeowners Insurance?
Several companies offer competitive home insurance policies. According to J.D. Power's 2017 study, these are the 14 best home insurance companies based on overall customer satisfaction:
Prepare for Disasters Like Floods and Earthquakes
Assessing risks associated with your home or area you'll be living in is critical. You measure risk in terms of "likelihood".
Home insurers look at the likelihood of a natural disaster or other unforeseeable misfortune occurring. The definition for this is peril.
Where you live will dictate the type of homeowner's insurance you'll need. Some areas need flood insurance. Others need earthquake insurance. And standard home insurance policies don't cover either: "Homeowners insurance does not cover 'flood,' which is defined as any time water is on the ground, whether it comes from rain, sewers, rivers, ponds, or the ocean," says Giulianti.
"After this brutal hurricane season and all the earthquakes lately, the importance of extra coverage if you're in a flood or earthquake zone is crucial," warns Yates.
If you live in Tornado Alley, you'll pay more for homeowner's insurance. Or if your home is on the Gulf Coast, your insurance provider will assess a higher level of risk.
If you are moving to an area with a low risk of natural disasters, you might not need to purchase extra coverage. But you should still consider it. "The coverage is extremely affordable and should be on everybody's list for responsible homeownership, even if you are not in a flood zone," explains Giulianti. "Almost one out of every five flood claims are made for properties that are not in designated flood zones," he warns. Dan Green, founder of Growella, a financial education website for Millennials, agrees: "Homeowners should always purchase flood insurance. It's cheap, it offers a massive amount of protection, and, given a long enough timeline, three out of four homeowners will need it," he warns.
"U.S. homes are 25 times more likely to flood than to catch on fire," says Green. "A flood can bankrupt you. Homeowners overlook how important that flood insurance is." There are different forms of insurance for water damage, like seepage, flood, or water backup insurance. Axsen had a client who purchased flood insurance, but not seepage insurance. When the creek behind her home flooded, she sandbagged the creek to protect her house from flooding. Unfortunately, that created an adverse scenario.
"The land around the creek was so saturated that water was seeping through her dirt floors in the basement into her house, which she was not covered for," explained Axsen. "She debated removing her sandbags and just letting her house flood as that water damage would have been covered." In other words, prepare for the unexpected.
So how do you determine if you need extra coverage for disasters? And how do you know what kind of coverage is best for your home? "Speak to an agent that's an expert in your area they will be able to make professional recommendations," Yates suggests.
What Type of Home Insurance Plan Do You Need?
Homeowners insurance is not, "one size fits all". There are several different types of homeowner's policies (forms):
HO-1 — basic
HO-2 — broad
HO-3 — special
HO-4 — tenant's
HO-5 — comprehensive
HO-6 — condo
HO-7 — mobile home
HO-8 — older home
Which one is right for you depends on the location and type of your home. This dictates what perils may occur, as well as the risk of experiencing one of these perils.
The most common homeowner's policy is the special form, or HO-3. According to the Insurance Information Institute, this form covers all perils except for ones specifically excluded:
Ordinance of law
Water damage
Earth movement
Power failure
Neglect
War
Nuclear hazard
Intentional loss
Government action
Another popular policy many first-time homeowners go with is the broad form. Also known as homeowners form 2 (HO-2).
This policy only covers 16 perils. Again, depending on where you live, this may or may not be the best policy.
It might be best to purchase an HO-3 policy to get protection from more perils. Or you can add endorsements such as extended replacement cost coverage. This pays out additional money to repair your home if needed.
All of these choices come with different premium amounts. Coverage levels, deductibles, and pay out amounts can be tailored with each policy.
Since there are so many options and so many variables, doing your research is vital. We recommend that you speak to a local independent agent.
Since they're local, they will be familiar with unique perils and potential problems in your area. And since they're independent, they have more flexibility. Independent agents are less likely to sell you a policy that isn't the right fit.
What To Consider Before Purchasing Your Home
Wear and Tear of the Home
It's important to assess what needs fixing up on your new home. Do this before deciding which type of homeowner's coverage to invest in.
By spending up front to correct issues, you'll be saving money in the long run. If you didn't have a home inspection as part of the buying process, have one done.
Fix any items surfaced because of the inspection. Tell your home insurance agent. This may result in a lower price tag on your premium.
CLUE
The Comprehensive Loan Underwriting Exchange (CLUE) is a consumer reporting agency powered by LexisNexis. It allows you to search the history of the home you're interested in purchasing.
It tells you about any previous claims for the home going back seven years. We recommend all homebuyers use this service first, before purchasing.
CLUE is a useful tool to determine what the cost of your homeowner's insurance premium might be. It lists everything that's gone wrong with the home in the past. This provides an idea of risk and what your policy could cost.
Frequently Asked Questions
Q: Will my homeowners policy protect my belongings?
A: Possibly. But make sure you ask your insurance agent to remove all doubt. You may need a more comprehensive policy to ensure you can replace your belongings should they be damaged or destroyed.
You may need special endorsements or riders to protect especially valuable items such as jewelry, antiques, collectibles, or electronics.
Q: Does the neighborhood I'm moving to affect my insurance rates?
A: The neighborhood and location of your home plays a role in determining your insurance premium. Living in a location with more crime will increase your premiums.  Installing precautionary measures like an alarm system can reduce the cost of your policy.
Q: What if the home has a swimming pool or hot tub?
A: We love swimming pools and for many first-time buyers a pool or hot tub is a must-have. But these features come at a price. Your homeowners insurance premium is going to be more expensive if a pool or hot tub is on your property. You may even want to purchase additional liability coverage or an umbrella policy if you have assets worth protecting.
Q: How much should I worry about natural disasters?
A: That depends on where your new home is located. Homes with a history of flooding, no matter how long ago, should be protected by flood insurance. If the home is in earthquake country, then earthquake insurance might be a good idea. The same applies if your new home is in an area that could experience a hurricane.
Wildfires can occur almost anywhere. You'll sleep better at night if you know your new home is fully protected from the threat of wildfires.
Q: There are so many home insurance companies available. How do I find the best one?
A: There's no way around it. Shopping for home insurance is a pain. Even if you do tons of research, it's hard to feel confident that you're getting a great deal. But there are three easy steps you can take to rest assured that you're doing due diligence.
First, speak with a local independent agent. They can answer your specific questions and help you tailor your coverage to fit your needs. They will also be aware of any local intricacies like earthquake risks, property crime rates, and tips for discounts.
Second, do you have life or auto insurance? If so, ask your life or auto insurance company for a home insurance quote. They will offer large discounts for people who bundle multiple types of insurance coverage.
Third, compare quotes from other companies. Once you know what kind of coverage levels you need as well as what your current insurance company is offering, you can compare multiple quotes. That way, you can know you're getting a good deal. "I recommend that you get quotes from three to four different insurance companies to make sure your getting the best rate possible," explains Yates. Comparing quotes manually is time consuming, but we can help you easily compare home insurance quotes from multiple companies.
Q: Which insurance company should I use for homeowners coverage?
A: Your best bet is to use the same company that insures your car. Bundling policies can save you as much as 20% on your premium. If your auto insurer doesn't offer homeowners, you may want to consider switching to a company that will insure both your car and home.
Q: What discounts can I take advantage of to reduce the cost of my homeowners insurance?
A: There are many insurance discounts available to first-time home buyers including:
Bundling. Bundling multiple policies such as auto or life insurance together with one insurer can save you as much as 20% on your homeowners policy.
Protection devices. Devices including security systems, fire and smoke alarms can both protect your family and reduce your homeowners premium.
New or renovated home. Ask your insurance carrier if they offer a discount for new or renovated home because many do and the savings can be significant.
Claims-free. Homeowners may see a reduction in their insurance premium if they don't file claims with their carrier.
Newly purchased home. Some carriers offer a discount for newly purchased homes.
Roofing. Depending on your carrier you might get a discount for improvements to your roof including: a new roof, metal roofs, hail or impact resistance, and fire resistant roofing.
Q: At what point in the sale of the home will I need insurance coverage?
A: If you're borrowing money (a mortgage), then you will need to have a homeowners insurance policy when the sale closes. Mortgage lenders prefer to have homeowners insurance payments included with the mortgage payments so they can be sure the home is insured. If you don't go this route, the lender may require that the first year of homeowners insurance be paid in full at closing.
Q: Will my pet impact my home insurance premium?
A: Possibly. It depends on your pet and your insurance company. Injuries caused by animals, like dog bites, are covered by your liability. If you own a 'risky breed,' your premium will rise.
And if you have a pet that is considered exotic such as tarantulas or foxes, your coverage options become even more limited and expensive.
If you're thinking about getting a pet, consider the insurance impacts.
Q: What do I do if I want to purchase a home but don't have much credit?
A: When you have a low credit score, get a credit card or take out an auto loan that you can pay back. Don't open multiple, similar types, of credit accounts at the same time. This will result in a new credit penalty.
Consider talking with a mortgage lender or insurance provider that doesn't require credit for purchase.
They might be difficult to find. And will probably charge you more for their services. If possible, ask someone with better credit to co-sign for the mortgage.
Q: How can I start early to build up my credit score?
A: To build credit, get a credit card and open an account as soon as possible. Pay off your balances on time. Don't exceed your spending limit.
Use the card frequently. The longer you have it, the better your credit history. This shows the credit card company you're a responsible consumer.
QuoteWizard.com LLC has made every effort to ensure that the information on this site is correct, but we cannot guarantee that it is free of inaccuracies, errors, or omissions. All content and services provided on or through this site are provided "as is" and "as available" for use. QuoteWizard.com LLC makes no representations or warranties of any kind, express or implied, as to the operation of this site or to the information, content, materials, or products included on this site. You expressly agree that your use of this site is at your sole risk.