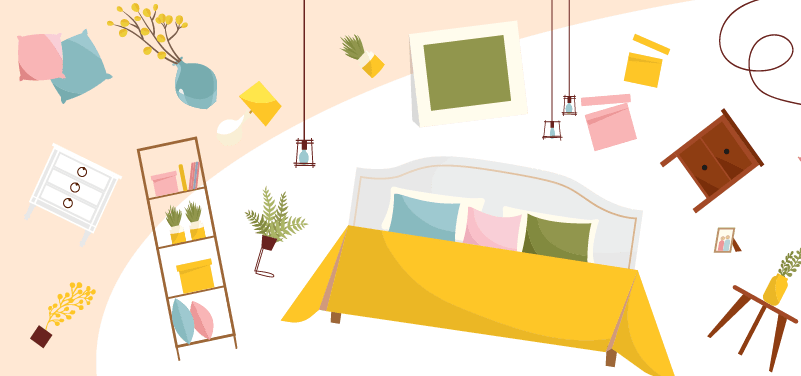 Replacement cost is an integral part of a homeowners insurance policy. If your house is damaged or destroyed, replacement cost is the amount that your insurer pays to replace or repair it.
There are different methods to calculate a home's replacement cost. You need to make sure these calculations are accurate. If they aren't, you're at a huge financial risk. In the event of a claim, insufficient replacement cost coverage can lead to enormous out-of-pocket costs.
Remember, replacement cost and actual cash value are two different valuation methods.
Why Accurate Replacement Cost Matters
Let's imagine a scary scenario: your home is destroyed by a fire. Fortunately, a standard policy covers fire. With current labor and construction costs, it costs $250,000 to rebuild your home. Unfortunately, your home insurance policy only has a replacement cost amount of $200,000. That means you're $50,000 short to rebuild your home.

This example is a stark reality faced by many homeowners. A 2013 study by MSB, a building cost analysis company, revealed the startling truth. Their research shows that 60 percent of homes are undervalued by an average of 17 percent.
That's why it's so important to get an accurate replacement cost. But there's a certain amount of subjectivity to replacement cost. Your calculation can differ from that of your insurer. It's vital that you fact-check your insurer's conclusion.
Assessing Your Home's Replacement Cost
Remember; replacement cost does NOT account for your mortgage, your home's market value, or the cost of the land. It only factors the price to rebuild your home, including material and labor.
When purchasing home insurance, your insurer may decide your home's replacement cost. Most companies determine replacement cost with public data plus their own market research and construction algorithms. Their agents use proprietary software to estimate the replacement cost. But it's rare for an insurance company to physically inspect your home in person. That's why incorrect valuations can happen.
When your insurer presents you with a replacement cost estimate, you need to fact check their math. Otherwise, you may find yourself with insufficient coverage. Underinsuring your home is one of the costliest mistakes you can make. Unfortunately, it's also an easy mistake to make.
In other words, you need to fact check your insurer's findings. Here are four methods to calculate your home's replacement cost value:
What Factors into a Home's Replacement Cost?
To calculate replacement cost, it's a good idea to understand what factors into the equation. Remember, replacement cost is not based on your home's market value. Market value accounts for supply and demand, as well as land value. Replacement cost only considers the cost to rebuild your home from the ground up.
With that in mind, let's break down what impacts your house's replacement cost. State Farm's replacement cost tool, 360Value, determines replacement cost with the following categories:
General shape and style
Exterior features and finishes
Interior features and finishes
 Within each category, homeowners select from the following options:
Economy
Standard
Above Average
Custom
Premium
Unsurprisingly, replacement cost for a premium home is highest. Beyond the general categories, these are the specific things that impact replacement cost:
Age, square footage, and height
Roof slope, condition, and materials
Siding condition and materials
Interior spaces extending past the foundation, such as cantilevers
Foundation type and shape
Framing design and materials
Architectural designs like trim, columns, or ornate handrails
Unique, large, or arched windows
Ceiling height
Paint or wallpaper type
Doors
Flooring
Crown molding
Heating systems
Fireplaces
Plumbing and pipes
Electrical and wiring system
Cabinets and countertop quality and design
Appliance types
Attached structures
Pools and spas
Aside from the actual structure of the house, it's important to consider the costs of labor and construction. In cities with construction booms, there's usually a labor shortage. Similarly, in areas impacted by natural disasters, demand for contractors outweighs the supply. These factors can make a replacement cost limit inadequate.
How Much Replacement Coverage You Need
Don't assume that your home's market value is the same as the replacement cost. A house's market value accounts for supply and demand as well as land value. Replacement cost, on the other hand, is strictly the cost to build (or rebuild) a house from the ground up.
You should buy enough replacement cost coverage to be able to completely rebuild your house. But as we've discussed, figuring out the replacement cost of a house isn't exact science. There are factors that can change over time.
Worried about inadequate replacement cost? If so, you can purchase guaranteed or extended replacement cost coverage. It covers excessive costs for repairs and rebuilds. It's typically a set percentage of your replacement cost amount – between 10 to 25 percent.
To be sure that your replacement cost amount is correct, assess your policy yearly. Consider these steps:
Did you do any repairs, remodels, or updates? Any alterations to your house can change the cost of rebuilding it.
Stay on top of paperwork related to your home. Keep manuals, receipts, photos, = and important documents related to appliances and work in the home.
Update your inventory list.
Make sure any unique items, attachments, or structures are covered. If not, consider purchasing an insurance rider.
Frequently Asked Questions
Q: Can I pick my own replacement cost?
A: Most insurance companies allow you to manually choose a replacement cost amount. But you shouldn't estimate a replacement cost amount without doing your due diligence. If you choose an inaccurate replacement cost, you're going to be out-of-luck if your home is damaged or destroyed.
Q: My insurance company suggested a replacement cost value for me. Should I take it?
A: Insurance companies have software that estimate a house's replacement cost value. For many homes, the software produces a viable replacement cost amount. But unique homes with custom work might not have accurate value from the software. It's possible for two similar looking homes with matching square footage to have wildly different replacement costs. Why? There's a wide range of materials and construction styles on cheap or expensive ends of the spectrum.
Because of that, it's extremely important that you fact-check your insurance company's estimated replacement cost. And if you find that their conclusion doesn't match with yours, negotiate. Replacement cost amount is ultimately your choice. You're the policyholder and you pay the premium. Make sure you're getting the most out of your money.
Q: Can I change my replacement cost coverage amount after the fact?
A: Yes. It's a good idea to reassess your entire home insurance policy once a year. Lifestyle changes, home remodels, and new purchases can change your insurance needs. Though replacement cost only reflects the house structure, you should still reassess it annually.
Q: What is extended or guaranteed replacement cost?
A: Your home's rebuild cost can fluctuate. Construction costs do not stay flat – especially during construction booms or after natural disasters. Extended or guaranteed replacement cost covers rebuild expenses that exceed your coverage limits.

Typically, extended or guaranteed replacement cost covers a set percentage. That amount varies, but it's often in the 10 to 25 percent range. These policies are a great way to provide extra financial security. Of course, they're more expensive than regular replacement cost coverage. But if you can afford it, it's a smart buy.
References:
QuoteWizard.com LLC has made every effort to ensure that the information on this site is correct, but we cannot guarantee that it is free of inaccuracies, errors, or omissions. All content and services provided on or through this site are provided "as is" and "as available" for use. QuoteWizard.com LLC makes no representations or warranties of any kind, express or implied, as to the operation of this site or to the information, content, materials, or products included on this site. You expressly agree that your use of this site is at your sole risk.