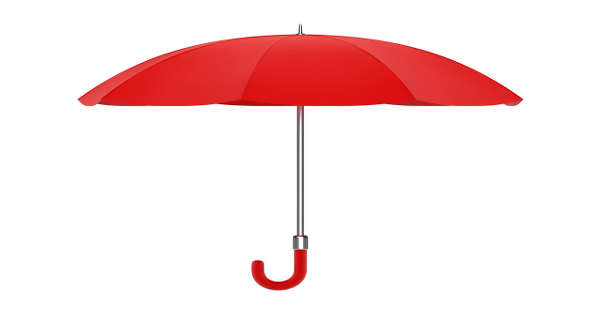 An umbrella policy does just what its name implies. It covers your assets when a storm of liability pours down.
It's coverage that protects you if someone sues or files a claim against you and the liability portion of your homeowners, renter, auto, or boat insurance is less than the amount of the claim.
Umbrella insurance also comes to your rescue if someone files a claim against you following a car accident or after an injury occurs on your property.
It does this if your liability insurance won't fully cover the costs resulting from those damages. And if you don't have umbrella coverage? Get ready to pay the difference out of your own pocket.
What is an Umbrella Insurance Policy?
An umbrella policy covers monetary damages that exceed your liability limit. Most basic home and car insurance policies include bodily injury (BI) and property damage (PD) liability coverage. That will cover the medical and property damage expenses of other parties if you're at fault in an accident. If those parties sue, it'll also cover some legal expenses.
Let's say you have a pool party at your house. A friend's child slips by the pool and is seriously injured. The friend files a claim against you, but your liability insurance doesn't cover the total cost of the child's medical bills.
Liability insurance often isn't enough given how common six and seven figure personal injury lawsuits are these days. Consider this: someone files a claim against you for one reason or another. Your liability insurance won't cover the full cost. That person could then file a claim against your income, savings, assets, and even your future earnings.
Umbrella policies give you an added level of protection in that kind of situation, preventing you from having to pay out of pocket to cover the cost of a lawsuit or accident.
Who Should Purchase an Umbrella Insurance Policy?
You might think you don't need umbrella coverage if you don't have many valuable possessions. In a number of cases, though, you'd be wrong.
While it's true you should buy one of these policies if you have many assets and an above average income, they're also not a bad idea if you have fewer assets or an average income.
Why? If you cause an accident and someone involved sues, you may have to raid your savings or retirement fund to pay for some or all of the settlement. (And if you make a lot of money and have a lot of things, buy this coverage because you could lose a lot of both if someone sues you.)
This is why umbrella coverage can be worthwhile, regardless of your financial situation. For a few hundred dollars a year, you can protect hundreds of thousands of dollars in assets.
If you're looking for specific examples of people who can benefit the most from an umbrella policy, here are a few:
Retirees - If you're retired and haven't purchased umbrella insurance yet, you should consider doing so. After all, if you get into a major car accident, or if someone is injured on your property, you could be sued if your liability insurance won't cover everything. Imagine you've just retired when the accident occurs. Your liability insurance doesn't fully cover the other party's vehicle damage or medical bills. They could sue you and wipe out your savings and pension benefits.
 
Upper Middle Class - If you have a larger salary than the average American and use it to buy nice things, you might want to pick up an umbrella policy. Maybe you have a luxury car, a boat, a vacation rental, or a swimming pool. These things make people believe you're wealthy and you'll be able to afford a large settlement if they sue you. That's reason enough for someone to sue you for injuring them or damaging their car, home, or property. To protect your assets, purchase umbrella coverage.
Landlords - If you rent out a property that people live in and someone gets hurt on the premises, they might hold you responsible. Umbrella coverage will protect you from the fallout. And if your rental property is a summer home that has a pool? One minor injury by the pool and your tenants could file a hefty claim against you. Chalk this up as another reason to invest in an umbrella policy.
The Price of an Umbrella Insurance Policy
Many insurers suggest you purchase at least one million dollars' worth of this coverage. In fact, they usually sell umbrella policies in increments of one million. Some will even let you buy up to $10 million in coverage.
While umbrella policies tend to provide a lot of coverage, they usually don't cost much. Premiums range from around $200 to $1,000 a year. However, the deductible you have to pay before your umbrella policy kicks in will be much costlier and average around a couple hundred thousand dollars.
Before you buy an umbrella policy, get quotes from at least four insurers and compare their rates. Doing so ensures you'll get the best rates possible for the amount of coverage you need.
How Much Coverage Should I Get?
Before you purchase an umbrella policy, you must buy liability auto insurance, some form of which is required in every state but New Hampshire. Your umbrella policy will only go into effect once you exhaust your liability coverage.
You should base how much you're willing to spend on umbrella insurance on your yearly income, your assets, and your total net worth. Most people find one million dollars' worth to be enough. If you're worth more than that, talk to an agent or broker about how much coverage you need.
Umbrella Exclusions
It's possible someone will file a claim against you that your liability policy won't cover. Instead of having to pay out of pocket for the damage, your umbrella policy may cover it. However, there also are exclusions to umbrella policies just as there are to liability policies.
What your umbrella policy covers or doesn't depends on your insurer. A common exclusion is damage to your own property, because your homeowners insurance or collision and comprehensive coverage usually takes care of that. Most umbrella policies also won't cover businesses you own or damage you cause while operating a recreational vehicle. Check with your agent to find out about any exclusions in your policy.
Frequently Asked Questions
Q: What's the difference between a business umbrella policy and a personal umbrella policy?
A: A personal umbrella insurance policy covers you for liability related to another person's injuries, property damage, and other costs. If someone gets hurt on your property or in your boat, or if you hit someone while in your car, your umbrella policy probably will cover the damages if your liability insurance fails to do so.
A business or commercial umbrella policy differs from a personal one in that it covers property damage and bodily injury of someone driving a commercial vehicle. It also covers someone who's injured at work.
Q: What does umbrella insurance cover?
A: Think of umbrella insurance as extra protection in case you are found liable and need to pay damages that exceed the limits of your regular insurance policies. Examples include personal liability claims and property damage. You can also use it to help cover legal fees if you're sued even if you are cleared of responsibility.
Q: Does an umbrella policy cover anything that liability coverage doesn't?
A: Actually, it does. An umbrella policy covers you for liability if you wrongfully accuse someone of libel, slander, or defamation. It also can cover invasion of privacy and false arrest. Liability coverage does not.
References:
QuoteWizard.com LLC has made every effort to ensure that the information on this site is correct, but we cannot guarantee that it is free of inaccuracies, errors, or omissions. All content and services provided on or through this site are provided "as is" and "as available" for use. QuoteWizard.com LLC makes no representations or warranties of any kind, express or implied, as to the operation of this site or to the information, content, materials, or products included on this site. You expressly agree that your use of this site is at your sole risk.