Personal Liability Coverage and Why You Need It
Personal liability insurance can cover property damage and bodily injury when you are liable. Find out if your home insurance policy protects you.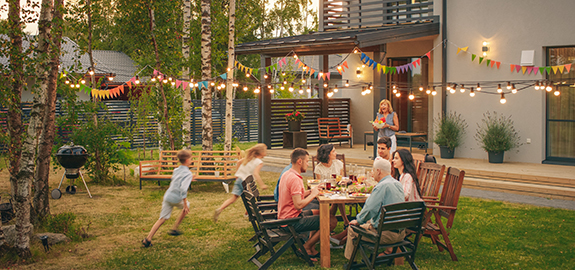 Personal liability insurance protects you if you are found responsible for personal injury or damage to someone else's property. You likely already have coverage as part of your homeowners, renters, or condo insurance policy. In the case of an accident, liability insurance can cover medical, legal, and other expenses.  
What is Personal Liability Insurance?
Personal liability insurance is the part of a home insurance policy that covers the costs of bodily harm and property damage for which you are responsible. Liability protection can pay for the legal defense and fees associated with accidents and lawsuits, medical bills, and the cost to replace damaged property.
Although liability policies don't have deductibles, they do have a maximum payout. Most policies start at about $100,000. Liability claims only accounted for 1.9 percent of all home insurance claims in 2017, but they can be costly if you're uninsured. If you have a mortgage, your lender will require you to have homeowners insurance, but you should have coverage even if you have already paid off your home.
Your policy travels with you, and protects you no matter where the accident occurs. Unlike most car insurance policies, personal liability insurance covers you nationally and internationally, whether you are on or off your own property.
You may need personal liability coverage when:
You are responsible for medical expenses associated with personal injury
You incur legal fees related to an accident
You or someone on your policy, such as kids or a spouse, damage somebody else's property
You must compensate for pain and suffering or lost wages
Bodily Injury and Property Damage: When You're Covered
Personal liability coverage falls into two categories – bodily injury and property damage. Don't forget, your coverage applies whether you are on your property or not!
Bodily Injury
If another person makes a claim against you for injuries they suffered, the personal liability coverage within your homeowners insurance policy can pay the costs of damages or legal fees. This includes injuries related to slips and falls on your property for which you are found negligent, and accidental bodily injury occurring off of your property. Dog bite claims are among the most common – in 2018, insurers paid out over $675 million in dog bite claims alone.
Property Damage
Personal liability insurance also covers you if you're found responsible for damage to other people's property. For example, if a water leak in your condo damages the units around it, you could be responsible for the costs. Other examples include if trees or other debris fall from your property and damage neighboring properties, or if a member of your household throws a baseball through your neighbor's window.
What Personal Liability Insurance Doesn't Cover
Personal liability insurance doesn't cover everything. Notably, it excludes injuries or damage that happens while you are operating a vehicle. However, your auto insurance policy will cover you in the case of bodily injury or property damage due to car accidents. Addition exclusions are
Injuries to you, your family, or others insured by your policy
Injuries or damage arising from illegal activity
Intentional harm
Injuries and damage originating from a home business. But you can buy insurance for your home-based business, which covers injuries to employees
How Much Does Personal Liability Insurance Cost?
The cost of your home insurance containing liability coverage will depend on your state and where you live. Typically, a personal liability will cover a minimum $100,000. Increasing this maximum payout is inexpensive – adding 10 times the coverage can cost as little as $35 a year.
Umbrella Policies – Increasing Your Coverage
Personal umbrella policies are similar to personal liability policies, as they protect you and your family from similar accidents. Umbrella policies are purchased as an addition to already-existing personal liability coverage, and supplement your protection when your homeowners insurance policy reaches its maximum payout. For example, if your coverage maximum is $300,000, and a $500,000 claim is brought against you, the remaining $200,000 is recoverable from your personal assets.
Therefore, we recommend purchasing an umbrella policy if you have significant assets to protect. Once your personal liability coverage reaches its maximum payout, you could be responsible for additional costs.
QuoteWizard.com LLC has made every effort to ensure that the information on this site is correct, but we cannot guarantee that it is free of inaccuracies, errors, or omissions. All content and services provided on or through this site are provided "as is" and "as available" for use. QuoteWizard.com LLC makes no representations or warranties of any kind, express or implied, as to the operation of this site or to the information, content, materials, or products included on this site. You expressly agree that your use of this site is at your sole risk.