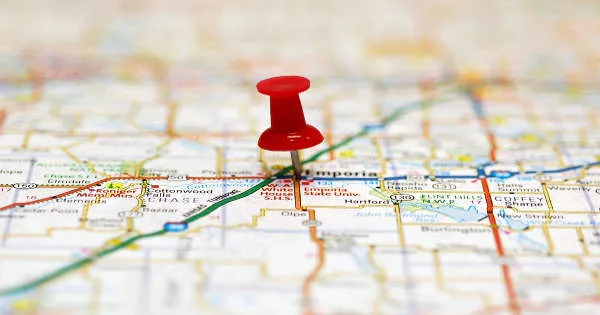 The state and city you live in plays a huge role in how much you pay for car insurance. In fact, insurance companies take all of the following into consideration when setting rates for their policies:
Number of claims in your area: This is kind of a no-brainer, because more claims equal more payouts for insurance carriers--and of course they pass some of that on to their paying customers
Population Density where you live: More cars on the road equals a higher potential for accidents
Climate and weather: Rough winters with ice and snow as well as hailstorms and floods all translate into higher claims and premiums
Crime rates (theft/vandalism): Higher crime rates, especially property crimes like car break-ins, car theft and vandalism, mean higher premiums
Unemployment levels:  In areas with higher unemployment, more people forgo auto insurance, which means those who have insurance end up paying more when hit by an uninsured motorist
Road conditions: Intersections known to be dangerous and potholes that can cause damage also fuel increased insurance costs
Availability of public safety services: Cities that enforce traffic laws aggressively and have faster response times are considered safer and therefore less expensive for auto insurance companies than areas that aren't as safe
Litigation activity: If your town or city has a higher-than-average number of attorneys, be prepared to pay more for your car insurance
Each insurer calculates prices using these location criteria a little differently than the others. That's why we recommend shopping around and comparing quotes to get the lowest insurance rates.
Why Do Insurance Carriers Care About Location?
Why do carriers weigh all of the information mentioned above when they calculate your car insurance rates? The answer is surprisingly simple. Where you live has a lot to do with how likely you are to get into an auto accident. Where you live also has a lot to do with how much an accident is going to cost to "clean up" (in terms of vehicle repairs and medical bills).
And as we all know, higher claims usually mean higher premiums—and vice versa. So, if you live in a zip code where accidents are common and result in substantial repair or medical expenses, it makes sense that your insurance provider is going to want to charge you more for your auto insurance policy.
Of course, the opposite is true, too. If where you live doesn't tend to see a lot of car accidents, or if those accidents don't create above average medical and repair debts, what you pay for auto insurance should reflect that, and be lower.
Why Do Rates Differ So Much from Zip Code to Zip Code?
It's funny to think there's that much of a discrepancy in claim amounts depending on where you live, but there is. Take the state of Michigan for example. Michigan law promises unlimited protection for personal injuries. Additionally, that state's laws require car insurers to pay accident victims up to three years of lost wages. As you can imagine, Michigan's auto insurance rates are among the highest in the U.S.
Some states, like Louisiana, use judges to determine the amount of damages that get paid out to car accident victims. And you know how lawyers become judges--they're elected! So, you can imagine these judges like to give out more money to accident victims and in turn those higher awards become higher premiums as the insurance carriers pass on the expense to their customers.
Given all of that, where can you live that benefits you and also offers lower auto insurance premiums? Rural, less densely populated areas. In some states, like Vermont, where there are fewer cars on the road, car insurance rates are among the lowest in the U.S.
In addition to these factors, every state has its own set of rules for liability coverage minimums. Some states require as much as $100,000 worth of injury protection and up to $25,000 for property protection. Other states, if you're willing to assume the risk, require as little as $10,000 for medical expenses and $5,000 for property damage.
If you're looking for a bargain rate, you're not going to find it in a state with high minimums. Some states operate under an entirely different set of rules for "fault" than other states. Check out our article on no-fault auto insurance states to learn more.
Unfortunately, there really isn't much you can do to lower your premiums if you live in a high-risk area. If you're looking for ways to save money on insurance—and there are a few—this isn't one of them. Instead, shop around and compare quotes. Not every insurer treats these factors the same way. If they did, it would be price fixing, and that's a big "no-no."
References:
QuoteWizard.com LLC has made every effort to ensure that the information on this site is correct, but we cannot guarantee that it is free of inaccuracies, errors, or omissions. All content and services provided on or through this site are provided "as is" and "as available" for use. QuoteWizard.com LLC makes no representations or warranties of any kind, express or implied, as to the operation of this site or to the information, content, materials, or products included on this site. You expressly agree that your use of this site is at your sole risk.