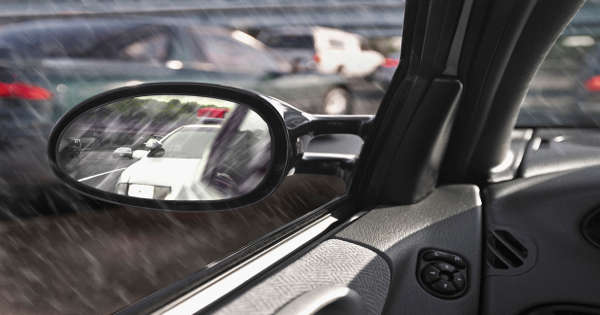 As far as most insurance companies are concerned, there are three types of drivers.
The best drivers are known as "preferred risk." Those with good but imperfect driving records are called "standard risk." The rest are tossed into a "high risk" category.
What do you have to do to be labeled a high-risk driver? Anything that suggests you're more likely than the average policyholder to file a claim that will cost your insurer money. In turn, they'll charge you more for car insurance. In fact, high-risk drivers can pay up to four times as much for the same insurance. No matter what your driving record looks like, QuoteWizard can help you save money on your car insurance.
What is a High-Risk Driver?
How do people end up categorized as high-risk drivers? Here are some common examples below:
Get three tickets in three years
More of a guideline than a rule, this generalization is based on the little information that's publicly available. Insurance companies tend to not share this kind of data.
That said, getting more than a couple of tickets in a relatively short time span may cause your rates to go up. This includes moving violations like speeding, running a red light, etc. You may be labeled a high-risk driver if you get too many of these, and you may have to pay higher premiums.
Cause an accident
Unlike moving violations, causing an accident doesn't have a "three strikes" style policy. Unfortunately for those prone to car accidents, you can be moved from preferred to standard risk if you cause a car crash.
In fact, most insurers will label you high risk if you're responsible for just one accident. This is especially true if the wreck causes injury, or worse.
You may be labeled and treated like a high-risk driver if you're pulled over for one of these "serious traffic violations":
Driving without a license
Excessive speeding
Reckless driving
Street racing
Any traffic violation that results in a fatality
Drive while under the influence (DWI)
It might not be a surprise that getting a DWI can put you in the high-risk category.
In this case, your conviction will affect a lot more than just your car insurance rates. Along with heavy fines and penalties, you'll have to file an SR-22 or FR-44 form with your state's department of motor vehicles. Your license may be suspended. Your current car insurer may cancel your policy as well.
Rack up too many driver's license "points"
Tickets and infractions aren't the only things that can cause you to be labeled a high risk. Sometimes, all it takes is for you to obtain too many points on your driver's license.
Unfortunately, there's no clear-cut rule as to how many points you can get before your premiums increase. Different insurance companies and states deal with the issue in different ways.
That said, the more points you get on your record, the more likely you are to be labeled a high risk, and the more likely it is that your rates will increase.
On a more positive note, you may like to hear that many states now have laws that limit what an insurer can look into. When it comes to these sorts of things, many states only allow companies to look at information from the past three years when calculating your rates.
High Risk examples that have nothing to do with your driving history
While being considered a high risk is mostly a function of your driving record, sometimes it's not.
Case in point: if you add a teen to your auto insurance policy, you may have to deal with the consequences that go along with being considered a risky driver.
This is due to the fact that drivers aged 16 to 19 are much more likely to be in a wreck than any other age group.
Of course, those who don't start driving until later in life can have similar problems. A lack of experience behind the wheel and a lack of insurance history can cause you to pay higher rates too.
Aside from these examples, any of the following can also move you from preferred to standard risk, or even high risk:
Letting your insurance coverage lapse (or dropping it and failing to immediately replace it)
How being labeled a high-risk driver can impact you as a car-insurance policyholder
The following information explains how being marked as high risk can affect you.
Higher premiums
Without a doubt, one of the first problems you'll encounter as a high-risk driver is a spike in premiums. They could increase as much as three to four times the rate of a preferred driver.
Because car insurance pricing is so complex, the amount of the increase depends on a number of factors. For example, which company insures you can be a big factor. Also, the car you drive, where you live, and many more elements come into play here.
Lost or denied coverage
If a car insurance company decides that you're too high of a risk—due to multiple traffic infractions in a short amount of time, or even just one severe traffic violation—they might revoke your policy altogether.
This can be a double whammy for many drivers, who may then find it difficult to obtain coverage elsewhere—especially affordable coverage.
What is high-risk car insurance (aka non-standard)?
If you find yourself seemingly uninsurable thanks to being declared a high-risk driver, you may want to—or have to—turn to high-risk car insurance (also known as non-standard car insurance).
The bad news: high-risk or non-standard car insurance policies usually are more expensive than policies for lower-risk drivers.
Now, for the good news: it shouldn't be too hard to track down a company that will sell you this type of auto insurance.
For instance, many well-known insurers are willing to write non-standard policies. Also, some of the companies that don't insure high-risk drivers themselves often own subsidiaries that specialize in non-standard insurance.
Something to watch out for if you end up shopping for non-standard car insurance is that not all insurers are created equal. So, do your research and make sure you choose a company that will pay off claims promptly and will provide you with decent customer service.
What can you do to get the most affordable car insurance possible, even if you don't have a perfect driving record?
How drivers can get affordable high risk car insurance
Shop around
Shopping around is important for many reasons. The biggest one has to do with how your insurance company treats you. Some companies will treat high-risk drivers poorly or cancel coverage completely, but others may treat you far more kindly.
So, spend time shopping around. Compare auto insurance quotes from at least three companies. Doing so allows you to see which ones will offer you the best price and the best coverage. Then, use that information to decide which provider and policy will best fit your budget and your needs. Comparing quotes can help you save money on car insurance, no matter how bad your driving record is.
Bad drivers can still get cheap car insurance.
Find low rates with top insurance providers!
Compare now and save!
Click Here
Also, don't just do this once; do it regularly. In fact, Matt McColm, owner and operator of InsureBud in Quincy, Washington, suggests that "if you find yourself in a situation of being labeled a high risk driver … shop your policy every six months, as the incidents leave your record. Insurance companies have different underwriting rules, so what could be affecting the price of your insurance today could change in six months."
Improve your driving skills
Doing what's needed to minimize driving infractions, violations, and accidents is the best way to improve your chances of getting affordable car insurance.
That may require you to seek professional help. In the auto insurance world, this refers to defensive driving school, safe driving school, or even "driver's education."
Be patient
Sometimes the best thing to do is to wait. You may have to be patient until the traffic infractions are off of your record. After all, these are likely the reason you're unable to get affordable car insurance, or get insurance at all.
That may require you to sit tight for a while—for a number of years, in fact. While many states only allow insurers to look at the last three years of a person's driving record, others allow them to look further back.
Regardless, you're going to have to be patient. Do your best not to get any more tickets or citations before you're in the clear with insurance companies.
"Time is the biggest factor to reducing these negative factors for underwriting," McColm says. "You will not be a new driver forever. A traffic citation will reduce in cost, the further away from the date it occurred."
Frequently Asked Questions
Q: How many car accidents can I get into before my insurance company declares me a high-risk driver?
A: This really depends on the infraction and the insurance company. Some insurers will consider you a high risk after a single accident or traffic violation, especially if it's serious. For instance, if you cause an accident and someone is injured or killed as a result. Other insurers will continue to classify you as a "preferred risk" or "standard risk" until you've accumulated three or more speeding tickets.
Q: How long can I go without car insurance before I'm considered a high risk?
A: Again, this depends on the insurance company. However, it's most likely that you'll be treated as a high-risk driver if you spend any time at all without coverage. Obviously, you may not have much control if your insurer drops you because of too many tickets or an accident. When you do have control over it, though, make sure not to cancel your current car insurance policy until your new one starts.
Q: If my auto insurance provider moves me into the high-risk category, how much more can I expect to pay for coverage?
Unfortunately, the best answer to this question is "quite a bit more than people whose insurers consider them to be standard or preferred risk." If you're looking for a more specific answer, various reports suggest that non-standard drivers can expect premiums up to four times higher than those of lower risk drivers.
QuoteWizard.com LLC has made every effort to ensure that the information on this site is correct, but we cannot guarantee that it is free of inaccuracies, errors, or omissions. All content and services provided on or through this site are provided "as is" and "as available" for use. QuoteWizard.com LLC makes no representations or warranties of any kind, express or implied, as to the operation of this site or to the information, content, materials, or products included on this site. You expressly agree that your use of this site is at your sole risk.