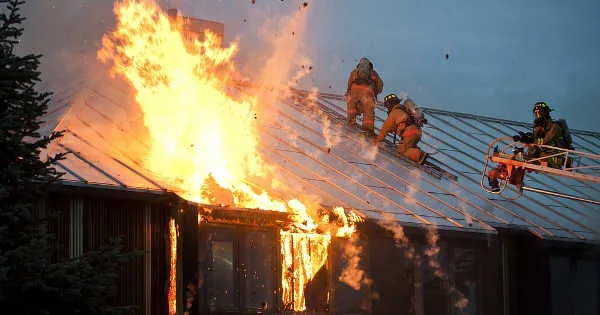 If you need to file a renters insurance claim for your rental apartment or home, there's some work you'll need to do before picking up the phone to call your renters insurance provider. Making sure the reason for the claim falls under your renters insurance policy coverage, having the right paperwork prepared and knowing what your policy limits are will all be important steps to make sure you get a quick payout.
Renters insurance covers damage to or theft of your personal belongings such as electronics, furniture and even items you store outside of your rental unit. You'll also want to be aware of under what circumstances your claim may be denied and what options you'll have if that happens. This article will cover:
Preparing to file a renters insurance claim
Contacting your provider
Time to get your payout
Dealing with claim denials
The steps for a renters insurance claim
Filing a renters insurance claim is not difficult, but there are ordered steps that need to be followed to keep it from becoming a prolonged challenge. Following is a detailed step-by-step process you can use to keep your renters insurance claim as quick and painless as possible:
Preventing further damage
Damage mitigation is a crucial initial step with most insurance issues. You're going to want to keep extra damage from occurring whether the problem is covered by your renters insurance or not, so prevention is key.
If you have a broken window, tape plastic over the affected area to keep the elements from getting into your rental unit. If you have a broken lock, get it repaired immediately. Keep all receipts for any repairs you have done and throw none of the damaged items away until your renters insurance company's adjuster can inspect everything.
Contact your landlord
Your landlord will want to know immediately of any damage or theft in your apartment or rental home. If your claim involves damage to your lock, door or another structural point in your rental, your landlord may be liable for repairs. Furthermore, your landlord can inform your fellow tenants of any criminal problems.
If your landlord's insurance covers your problem, it could be over before you know it. Landlord insurance does cover some portions of your apartment, but landlords often expect or even require you to have renters insurance coverage in order to protect your personal property and cover liability. Renters insurance often covers personal property you have in an offsite storage unit as well. If you have belongings damaged or destroyed in a storage unit, notify the facility manager.
Contact the police, if necessary
If theft, vandalism or burglary is involved, call your local police department. The majority of renters insurance companies are going to require a police report if your claim is due to criminal activity. Make sure to get the names of any police officers you speak to in the course of your claim, as your insurer will probably want that information. If you're making a renters liability claim and there's no criminal activity involved, contacting the police shouldn't be necessary.
Read your renters insurance policy
Your renters insurance policy should give you a clear breakdown of what is and isn't covered. Not only does this prevent a waste of precious time, but a denial for an excluded peril could still lead to an increase in your renters insurance rates.
Do you need to file a renters insurance claim?
While renters insurance is there for when you need it, it should be used sparingly. Don't file claims for excluded perils. Insurers are going to stick to what's written in your policy with no wiggle room. Not only would it result in a denial, but the fact that you filed the claim may be taken as an indicator that you're a risk. This could get your renters insurance rates increased.
Also, if your claim isn't above your deductible amount, it will probably be denied as well. Your deductible is the agreed amount held out of your claim payout that you're considered responsible for before your renters insurance provider pays the rest. If your damages come out to $200 and your deductible is $500, your payout would be in the negative. It's really not worth your time. It should be noted that liability claims on your renters insurance policy do not have a deductible.
If this isn't your first renters insurance claim, it may not be worth filing unless the damage dollar amount is well above your deductible cost. Most renters insurance companies will raise your rates if you've filed more than one claim in a 10-year period. A renters insurance claim can stay on your record for five to seven years. Unless finances are hard right now, do the math and see if filing a renters insurance claim now is worth a rate hike.
Create an inventory list and record damages
If there are damaged or destroyed belongings, take pictures of the damaged items and store them away until the renters insurance company's adjuster can inspect them. You should also have an inventory list of your damaged or stolen goods. An inventory list of your belongings for your renters insurance is usually best to have before you need to file a claim. It makes it easy to file a claim and speeds up your payout. If you don't have an inventory list already made, write down the personal property that was damaged or stolen along with details such as make, model, serial number and dollar value if available. Your renters insurance company will need this list to get you an accurate payout.
If you're working off of a premade inventory list, make sure to update it to note the lost or damaged items.
Contact your renters insurance company
Renters insurance providers usually require you to make a claim within 72 hours of the problem occurring. When you call your insurer, have the following on hand:
Your renters insurance policy number
Any questions about your renters insurance policy
Any police report number linked to your claim
Your inventory list of lost or damaged items
Estimated total value of listed items
Your renters insurance provider will get you the required forms you'll need, which you should fill out immediately.
Meeting with the adjuster
Your renters insurance company will arrange for its adjuster to come out, survey the issue and see if it's covered by your policy. Your provider will normally send an adjuster out within 24 hours of filing your claim, but wait times may differ.
You'll want to be on hand if at all possible when the adjuster arrives. This way you can answer any questions they may have and point out issues they may have missed.
If your renters insurance claim is approved
After the adjuster reviews your claim and reports back to your renters insurance company, your renters insurance provider will get you a claim amount to review. If the amount is unsatisfactory, you may contest it (more on that process in the next section). If you find the sum acceptable, sign the claim documentation, keep a copy for your records and return the paperwork to your provider.
In terms of how long it will take to get a check from your provider, it may vary depending on the circumstances. If the claim is straightforward and/or small enough, it's not uncommon for an adjuster to cut you a check on the spot. By the same token, if the claim is large or complicated, it may take a bit longer. Your renters insurance company should be able to give you a timeframe of when to expect your check. You will then receive a check for your claim minus your deductible.
If your renters insurance claim is denied
The main circumstances under which your claim could be denied normally fall under one of these categories:
The event you filed a claim on is excluded from your renters insurance policy.
The information included in your claim is inaccurate or untruthful.
You're not current on your renters insurance premiums.
The reason for the claim falls under your landlord's insurance.
Should your claim be denied for another reason, or if you're not happy with the payout amount your insurer is offering, you're not at the end of the line. Your renters insurance agent can tell you how you can appeal the claim decision.
If you remain unsatisfied with your insurer's decision, you might consider hiring a public claims adjuster. A public claims adjuster performs functions similar to your renters insurance company's adjuster, except that they advocate for you. A public claims adjuster knows the ins and outs of the insurance industry and can assess your claim, take care of the necessary paperwork and be the middleman who works toward getting a better claim decision for you.
References:
QuoteWizard.com LLC has made every effort to ensure that the information on this site is correct, but we cannot guarantee that it is free of inaccuracies, errors, or omissions. All content and services provided on or through this site are provided "as is" and "as available" for use. QuoteWizard.com LLC makes no representations or warranties of any kind, express or implied, as to the operation of this site or to the information, content, materials, or products included on this site. You expressly agree that your use of this site is at your sole risk.