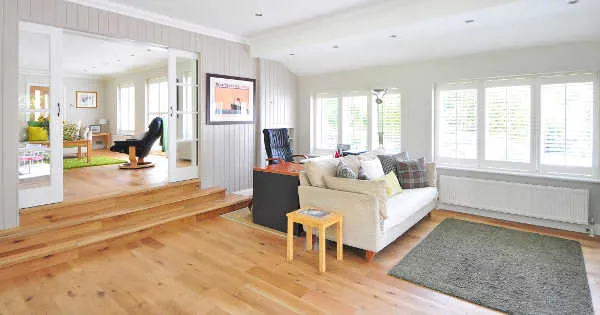 Renters liability insurance helps to cover injury and property damage to others in your home. Learn how it works here.
The liability section of a renters insurance policy can protect you if someone gets hurt or their property is damaged and you are at fault. Renters liability insurance is there to help make sure you don't have to pay for a hospital stay or court case out of pocket.
This article will cover:
What is renters liability coverage?
Renters liability insurance is the portion of your renters insurance that covers damages to other people and their property that you're legally responsible for. For example, liability insurance can cover legal, medical and repair bills after:
A guest is injured in a fall in your apartment.
Your dog bites someone.
A tree limb falls on someone's car.
All of these instances can result in a day in court or a trip to the hospital, and neither event is inexpensive. Renters liability insurance is there to provide coverage up to your policy limits for times like these so you don't go into debt paying them off.
How renters liability insurance works
If a guest in your rental home, apartment or condo is injured, or you're responsible for property damage, you can file a liability claim to help cover the resulting costs. Keep in mind that you're still considered responsible if the injury or damage is done by your pet or children.
You should also be aware that renters liability coverage is "third party". This means that while it may cover injuries and damages that others incur in your rental home, you are excluded from that coverage. If you slip on a skate in your rental and injure your ankle, you'll need to pay for the hospital visit yourself.
Usually liability insurance won't cover damage or injury that was willful. Unlike other covered events in your policy, renters liability coverage does not have a renters insurance deductible.
Do I need renters liability coverage?
A big reason why people think they may not need renters liability is because of the assumption that their landlord's insurance will cover any incidents that occur. This is unfortunately wrong.
Your landlord is only responsible for injuries or damage that happen due to their negligence. If your guest is injured because the landlord did not properly maintain the staircase, their landlord insurance would cover the costs. If your guest is injured because you left a shoe on the staircase, you would probably have to pay any resulting costs.
You may just hope that you're lucky and that such a problem won't happen to you, but statistics don't really back that up. Approximately one in 1,000 homes, including rentals, files a liability claim every year. If you have children or pets, this can increase the risk. Dog bites make up a third of home liability claims.
The two main cost risks to look at when considering whether or not you need renters liability coverage are legal and medical.
Legal fees
We live in a litigious country, and costly lawsuits can happen. The average cost of defense for a slip-and-fall claim is $50,000. Even if it's an accident, such a cost could put you in a tight spot. Not having the backup that rental liability coverage provides can lead to deep debt.
Renters liability may cover the cost of defense, as well as the cost for any judgement awards granted, up to your renters insurance policy limits. If someone tries to falsely accuse you of injuring them or damaging their property, renters liability coverage can take care of the costs involved in libel or slander cases as well.
Injuries in your rental home
In 2017, more than $1,447,000 was paid out in premises liability court cases, according to the Insurance Information Institute. This gives an indication of what kind of medical costs can occur in your home. Furthermore, if the person injured has to miss work due to their injury, you might also have to compensate them for lost wages.
Your renters insurance liability coverage may provide for the payment of medical bills up to your policy limits. Also, most renters insurance policies include between $1,000 and $5,000 in no-fault medical coverage. This means you can submit medical bills up to your no-fault medical coverage limits directly to your renters insurance provider for payment.
How much renters insurance do I need?
A standard renters insurance policy usually offers $100,000 in liability coverage. This may seem like a decent amount, but a lawsuit or hospital stay can eat through that quickly. We recommend buying at least $300,000 in renters liability coverage, and $500,000 if you can afford it. This can provide excellent peace of mind and does not increase your renters policy rate a large amount.
If you have a high amount of assets in holding, consider getting an umbrella policy. An umbrella policy is an endorsement you can add to your renters insurance policy that bumps up the limits of your liability coverage if you've maxed out your limit.
Bottom line
If you are going to rent an apartment, condo or home, buying renters insurance can be a wise move, even if your landlord doesn't require it. On top of covering rental liability, it also covers your personal property if it is damaged or destroyed. It also covers additional living expenses if you need to relocate while damages to your rental unit are repaired.
On the plus side, renters insurance is fairly inexpensive. A renters insurance policy costs an average of $180 a year. For less than $20 a month, a renters insurance policy provides a significant amount of coverage.
QuoteWizard.com LLC has made every effort to ensure that the information on this site is correct, but we cannot guarantee that it is free of inaccuracies, errors, or omissions. All content and services provided on or through this site are provided "as is" and "as available" for use. QuoteWizard.com LLC makes no representations or warranties of any kind, express or implied, as to the operation of this site or to the information, content, materials, or products included on this site. You expressly agree that your use of this site is at your sole risk.