What is Rental Liability Insurance and Why Do I Need It?
Everything you need to know about landlord liability insurance and renters liability insurance. Learn how they're different and why this coverage is important to both tenants and landlords.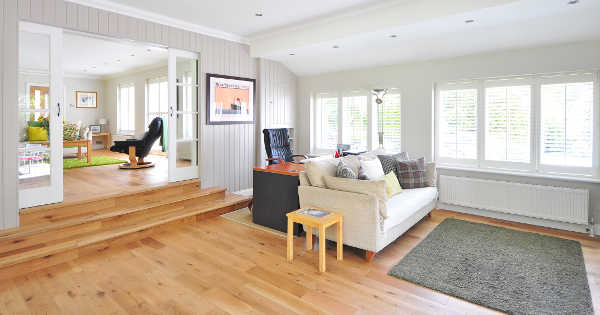 A tenant and landlord relationship can sometimes be a confusing one. Knowing who's responsible for what damage or what maintenance can be stressful and befuddling.
Adding to this confusion and stress is it can be tough to figure out what is covered by the landlord's liability insurance and what is covered by the tenant's liability insurance—assuming either party has this coverage, of course.
If you're a landlord or a renter and you don't have liability coverage, think about getting it. It can protect you in a number of important ways.
Keep reading to learn more about that, as well as learn about the difference between the two, how much coverage you should buy, and how you can get it.
Landlord Insurance and Liability Coverage
What is liability coverage for landlords?
Landlord liability coverage is included with most standard landlord insurance policies. It covers landlords if a tenant or one of their guests is injured on the property. Specifically, it covers legal fees and medical expenses.
Experts recommend landlords have at least $1 million in liability coverage. Thanks to this, landlord policies usually cost 25 percent more than standard home policies. This is to pay for the increased protections.
Why would I want or need landlord liability coverage?
Landlords must have landlord insurance or their claims can be denied. Even if that weren't the case, most would want it for the liability coverage that protects them from lawsuits and other claims.
After all, it covers them--up to a certain amount, of course—if a tenant, a tenant's visitor, or even a trespasser is injured on the property. Should that happen, the liability portion of their landlord policy kicks in to cover medical payments, legal fees, or settlement costs.
It also kicks in if a landlord is responsible for a tenant's property damage due to negligence.
How can I get landlord liability coverage?
The best way for you to get this coverage is to buy landlord insurance that includes it. To do that, shop around and talk to direct agents. They can help you identify what coverage and limits best fit your specific renter needs. Also, they can further explain why it's important for you to get this kind of insurance.
Tenants and Renters Liability Coverage
What is renters liability coverage for tenants?
"Liability coverage is an important part of renters insurance that may be less known," says Angi Orbann, second vice president, personal insurance at Travelers Insurance in Hartford, Connecticut.
"A renters policy will typically cover liability claims in the event that the renters are responsible or negligent for an injury on the property," she adds. "These types of claims can be costly and are one of the most important reasons to protect yourself with insurance."
Why do I need renters liability insurance?
Many tenants make the mistake of thinking their landlord's insurance covers them. Contrary to popular belief, it doesn't cover tenants.
Your landlord's insurance only covers the physical structure of the dwelling. And, as stated before, the liability portion of that policy only covers bodily injury or property damage due to negligence on their behalf. So, if a friend slips and falls on a wet floor in your apartment, you are liable. But if they trip and fall down the stairs due to faulty stairs that weren't maintained, your landlord is liable.
"Someone who is either renting a home or an apartment should purchase a renters insurance policy," says Michael Barry, vice president of media relations at the Insurance Information Institute (III). "Like homeowners insurance, renters insurance will cover your responsibility to other people injured at your home or elsewhere by you, a family member, or your pet, and pays legal defense costs if you're taken to court."
How can I get renters liability insurance?
The best way for a tenant to get renters liability coverage is to shop around and compare quotes from a number of insurers. Most experts say that's the best way to get the amount of coverage you need and for the price you want. The agents and representatives you talk to during this process also help you make sure you get enough coverage.
Things to Consider While Shopping for Liability Coverage
Landlords
Landlord insurance can be expensive. So, keeping in mind ways to cut back on the costs of liability coverage is important when shopping around for it. Here are a few ways you can do that:
Maintain your property to lower the likelihood someone will sue you
Make sure you have a good credit score before applying
Raise your deductible
Exclude unnecessary coverage
Compare rates from multiple insurance companies before settling on one
Ask about discounts that could make your payments cheaper
Look into whether or not bundling policies would reduce the price of your landlord insurance
Renters
One of the main things Tom Simeone, personal injury attorney at Simeone & Miller, LLP in Washington, D.C., says renters should consider is that "liability policies often include medical expense coverage—that covers people injured on the premises without regard to who is at fault." 
The amount of this coverage "can be adjusted, and sometimes eliminated, if necessary to reduce costs," he adds. "Yet, if it can be afforded, it is useful to pay medical bills and possibly avoid liability claims."
For renters, it is not nearly as hard as it is for landlords to find affordable insurance coverage. Still, if you aren't happy with what you're currently paying, QuoteWizard can help you find a competitive rate by connecting you to a number of insurers.
Here are some other things you should consider while shopping for affordable renters coverage:
If you own a dangerous pet breed, such as a Rottweiler or Pit Bull, it will raise your premium
Increase your deductible to lower your monthly or yearly payment
Drop unnecessary coverage
Ensure your credit score is good before applying
Bundle your renters policy with your car insurance
Also, if you want or need extra protection, think about buying an umbrella policy. This is extra liability coverage that kicks in once you have reached your limit. It further covers liability costs and keeps you from paying for anything out of pocket.
Frequently Asked Questions
Q: What is renters liability insurance?
A:  This kind of coverage protects tenants if someone gets hurt in their apartment or rental unit.
Q: Why should I buy renters liability insurance?
A: Landlords need liability coverage because they're liable if someone is harmed on their rental property and it's due to property negligence. If the landlord has this coverage, they won't have to pay out of pocket for any related medical bills or legal fees.
Tenants need renters liability coverage for the similar reasons. If a friend trips over a pair of shoes in your rental home or apartment and hurts himself, you are liable. If you have renters liability insurance, though, it will cover those costs.
Q: How do I get renters liability coverage?
A: You can buy it by talking to a handful of agents and comparing quotes. This is the best way to find an affordable rate that fits your needs.
Q: What are some of the things I should keep in mind while shopping for renters liability insurance?
A: According to Simeone, tenants and landlords should "first consider that insurance companies often compete by offering lower premiums, but they often do that by cutting coverage. So, make sure that two quotes contain the same coverage. Also consider specifically advising the insurance company of any pets and then make sure the policy includes coverage for injuries caused by that pet."
References:
QuoteWizard.com LLC has made every effort to ensure that the information on this site is correct, but we cannot guarantee that it is free of inaccuracies, errors, or omissions. All content and services provided on or through this site are provided "as is" and "as available" for use. QuoteWizard.com LLC makes no representations or warranties of any kind, express or implied, as to the operation of this site or to the information, content, materials, or products included on this site. You expressly agree that your use of this site is at your sole risk.