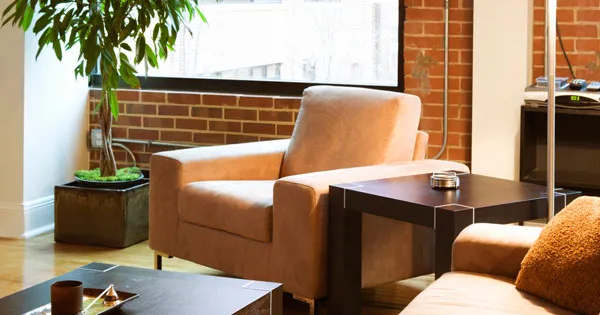 Standard renters insurance doesn't cover everything. This guide can help you understand what renters insurance excludes.
While renters insurance covers many items and appliances in your apartment, rental condo or home, it is by no means complete. Typical renters insurance exclusions include natural disasters such as flood or earthquake, belongings you use for business, damage from pests and landlord negligence. This article will detail:
What is renters insurance?
Renters insurance, also known as tenant insurance, covers personal property in your rented apartment, condo or home. It helps pay for damage to your belongings that are excluded from your landlord's home or landlord insurance policy. Renters insurance also covers liability if a visitor is hurt in your home, as well as temporary housing if your home is unlivable due to an accident.
Renters insurance exclusions
While renters insurance works to cover a wide field, it is by no means full coverage. The most common events not covered by renters insurance coverage include:
Flood
Renters insurance does not cover damage due to flood. You can, however, purchase renters flood insurance to protect your personal property in the event of flood damage.
Earthquakes
Much like flooding and other natural disasters, earthquake damage is not covered by renters insurance. If you rent in a state with a high chance of earthquakes, you may want to get earthquake insurance. Renters earthquake insurance covers your personal property against earthquake damage. It can be pricey, but nowhere near as much as having to replace all your belongings after an earthquake.
Renters earthquake insurance can be purchased either as a rider to your current renters insurance, or as a separate insurance policy.
If you live in any of these high-earthquake-risk states, you should consider renters earthquake insurance:
Alaska
California
Hawaii
Idaho
Montana
Nevada
Washington
Wyoming
Vehicles
Damage or vandalism to your car, truck or other vehicle is not covered under renters insurance. Neither is car theft. However, renters insurance covers theft of personal property after a car break-in.
This may not seem logical at first, but it does make sense. The structure of your rental unit is covered by your landlord's insurance the same way your car is covered by your auto insurance. In both situations, the contents of either may be covered by your renters insurance policy.
Roommate property
Unless you and your roommate are on the same renters insurance policy, their belongings will not be covered by your renters insurance. While some renters insurance providers do allow for roommates to be on a policy together, you are better off having a renters insurance policy of your own. While you can save money on your premium by splitting it with one or more roommates, the long-term risks are really not worth it.
A major risk in having a roommate on your renters insurance policy is to your own insurance history. If you have a roommate on your renters insurance policy, the chances of a claim occurring increases. The key danger here is any claim your roommate files can affect your insurance history. I don't mean it can affect just your renters insurance history, but your home and auto insurance history as well.
When you file a renters insurance claim, it is registered into the Comprehensive Loss Underwriting Exchange (CLUE) system. Insurers consult CLUE when quoting auto, homeowners or renters insurance policies.
If your roommate files a claim on your renters insurance policy, it is your CLUE report that will show the claim. This means your insurance risk may go up as a result, along with your premiums. While an increase in renters insurance rates aren't usually drastic, an increase to your auto insurance rates can cost you hundreds more yearly. It can even affect your home insurance rates if you buy a house down the line.
Personal business items
Renters insurance will not cover items used for business purposes. The key difference between a regular belonging of yours and a piece of business equipment is whether or not you gain income from it. If you enjoy gardening as a hobby, your gardening utensils are covered under your renters insurance. If you use the equipment as part of a landscaping business, it is excluded.
A few renters insurance providers may have a lower sublimit for business-related property coverage, but you'll want to examine your renters insurance policy to be sure. In order to make sure that the items you use for business purposes are covered properly, consider getting business property insurance.
Pests
Renters insurance does not usually cover damage from pests such as:
Rats
Termites
Cockroaches
Pest damage that is hidden from view might be covered, but that's also why pest damage is so often excluded. Odds are the damage from pests isn't concealed, therefore renters insurance providers would argue that you had time to mitigate and stop the damage. Extermination costs are not covered by renters insurance either.
Landlord negligence
Renters insurance does not cover damage due to negligence on the part of the property owner. If your landlord lets bad plumbing go to the point it leaks and damages your belongings, they will not be covered. The same with a fire due to faulty wiring occurs.
Acts of war or terrorism
Damage to personal property due to wartime conflict or terrorist acts is not covered under standard renters insurance. This includes acts of foreign invasion or revolution. According to the III, insurers also do not cover nuclear, biological, chemical and radiological events.
If this is a concern, discuss buying war risk insurance with your renters insurance provider.
Sinkholes
Sinkholes fall under the same ground movement exclusion that earthquakes do. States with a high risk of sinkholes include:
Alabama
Florida
Kentucky
Missouri
Pennsylvania
Tennessee
Texas
In sinkhole-prone states, sinkhole insurance is available as a separate policy. Even with a sinkhole insurance policy in place, keep in mind that sidewalks, driveways and decks are not covered.
Willful destruction of personal property
If you destroy your belongings intentionally and hope to get your renters insurance company to replace them, this too is excluded. Insurers thoroughly investigate claims before paying out, so you'll probably get caught.
What's more, destroying your property on purpose and filing a claim on it is a textbook case of insurance fraud. You stand to get a hefty fine and possibly jail time if you're caught.
Is renters insurance worth it?
Given that your landlord's home insurance may not cover any damage to your property, the value of renters insurance versus its cost is great. Consider this: the average renters insurance policy costs between $150 and $200 a year, or about $12 to $17 a month.
Look over your belongings and count how many of them would cost more than a yearly renters insurance premium to replace. The average cost of a 40-inch flat-screen TV is easily higher than the average yearly cost of a renters insurance policy.
Now consider if more than just your TV was damaged. You can easily see how the cost of renters insurance is a drop in the bucket compared to what it would cost to replace a room full of your damaged belongings.
Then you have the liability coverage that renters insurance can provide. Without it, an injury in your apartment could cost you thousands in medical bills or legal fees.
QuoteWizard.com LLC has made every effort to ensure that the information on this site is correct, but we cannot guarantee that it is free of inaccuracies, errors, or omissions. All content and services provided on or through this site are provided "as is" and "as available" for use. QuoteWizard.com LLC makes no representations or warranties of any kind, express or implied, as to the operation of this site or to the information, content, materials, or products included on this site. You expressly agree that your use of this site is at your sole risk.